When Nissan first announced that they were re-styling the Nissan Quest for 2011, I knew that I would be elected to go test drive it. Primarily, because I am a mom. Secondarily, because there wasn't anyone else on staff trying to beat me to it. For the record, let me make it clear, that despite having a house full of kids, Greg nor I have ever owned a minivan. However, I do like to write articles about the new cars that are out on the market, so I decided to check it out.
Before I go any further, I have to give a shout out to our friends Charlie and Kevin at Peoria Nissan. Two years ago, they sold us our '09 Cube. It was Kevin's first sale and I thought Charlie was going to go insane with Greg's (lack of) negotiation tactics. However, a great relationship was born out of that transaction. Charlie is gracious enough to let us test drive what we want, with no obligation to buy, and Kevin volunteers to be our patient and non-carsick chaperone as we put the cars through the paces. In return, we always make sure that we mention them in our articles. Thanks again guys, for all that you do. We really appreciate you.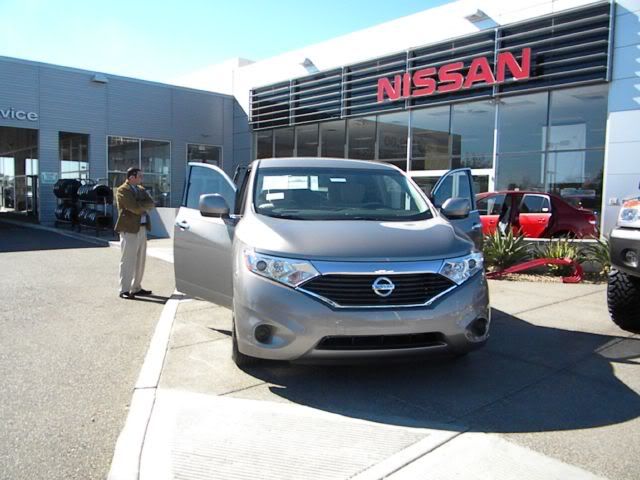 On a beautiful winter Arizona morning, Greg and I headed out for the test drive. Parked right in front of the showroom was the first of two Quests that we drove that day. This one is the 2011 Quest S, the base model.
The first thing you notice about this van is how enormous it is. This is no "minivan". Across the back door, it is broader than the Titan, over 6.5 feet. It's over 16 feet long and over 6 feet tall. Inside, there is an abundance of legroom and headroom: 177.8 cubic feet of interior passenger volume. Greg is 6'1″ and was quite comfortable in the third row seats.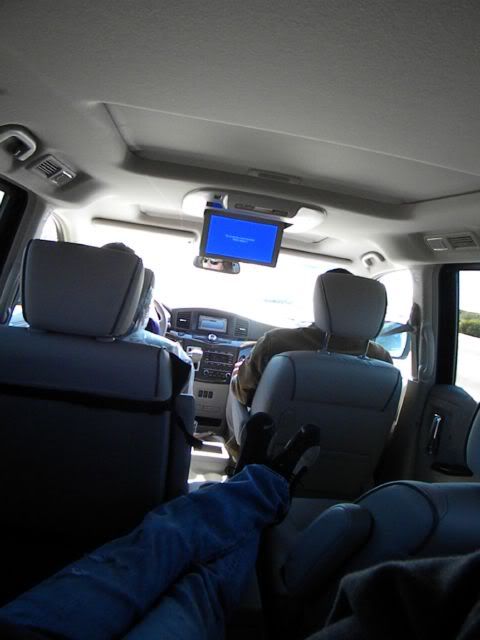 I was amazed at how much I really did like the exterior styling: Clean, classy, and without a lot of frills. It's very masculine, and the lines help disguise its massive size.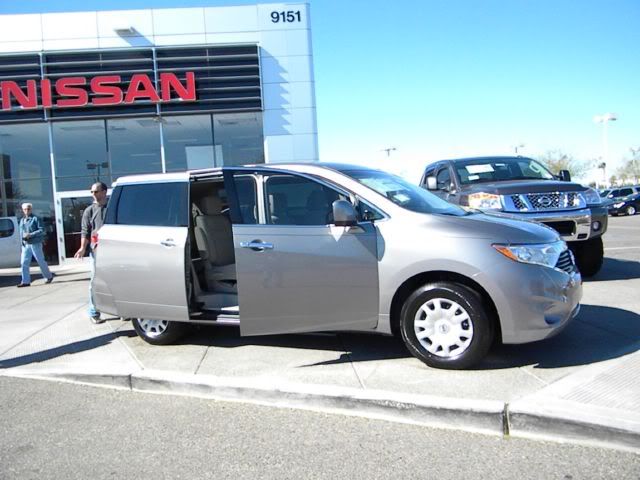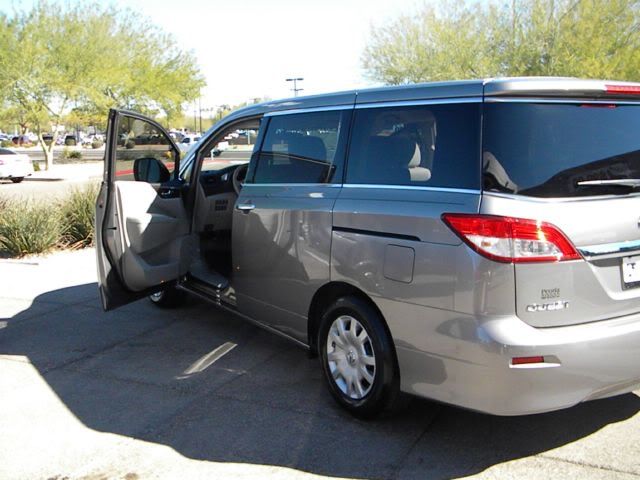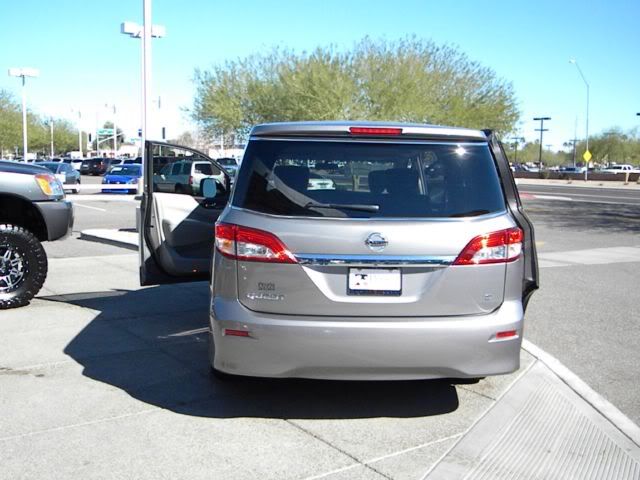 Another unique feature of the Quest that you won't find in the competition, is its 'trunk' storage. This is still completely usable when the seats are folded flat, and is the size of a midsize car's trunk.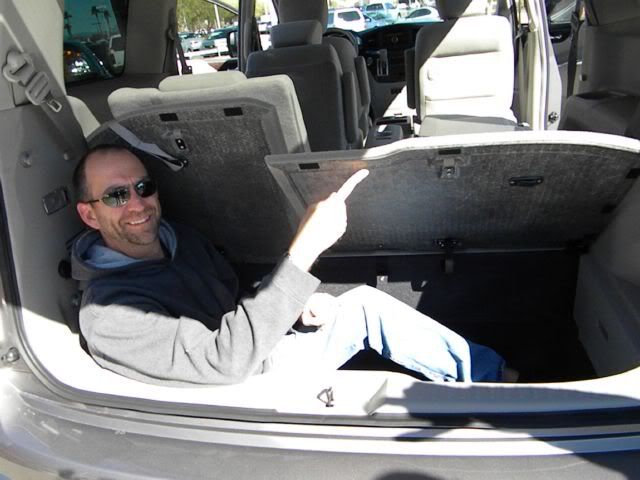 Join us for Part II as we evaluate the interior and other features of the 2011 Nissan Quest!