There is an impressive list of features that come on the standard model, much more than I was originally anticipating. On all models, the Quest offers sliding rear doors, intelligent key and push button ignition, an in-cabin micro filter, 2nd and 3rd row A/C vents and controls, a pair of 12-volt power outlets, a removable 2nd row console, 16 cup / bottle holders, and an auxiliary jack for ipod / mp3 players.
There are four trim levels, and base prices start at $27,750 and top out at $41,350. Of course, the list of features just gets longer as you advance up through the S, SV, SL, and LE models. A DVD player, headsets, a 13-speaker Bose audio system, leather seats, USB connections, dual moonroofs, and much more can be had if you so desire. You can find a complete list of goodies at Nissan Quest Specifications.
Removable console, rear A/C vents, and 4 of the 16 total cupholders!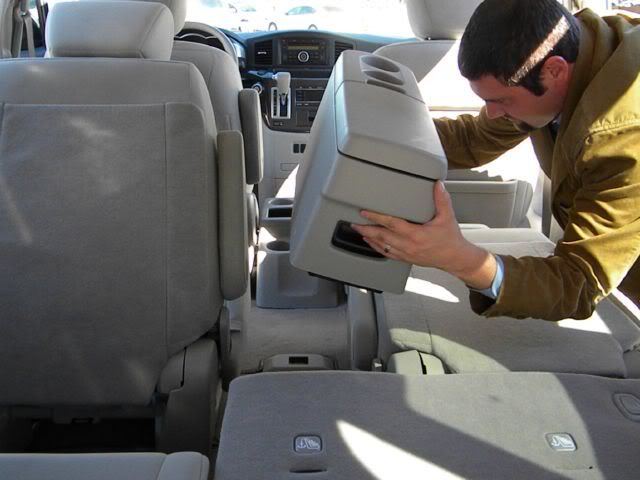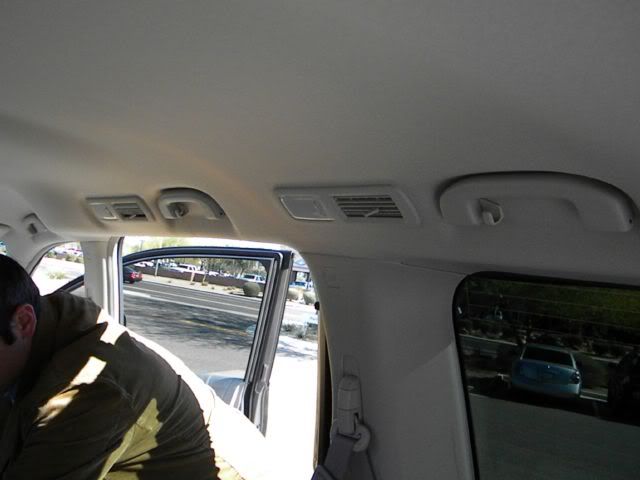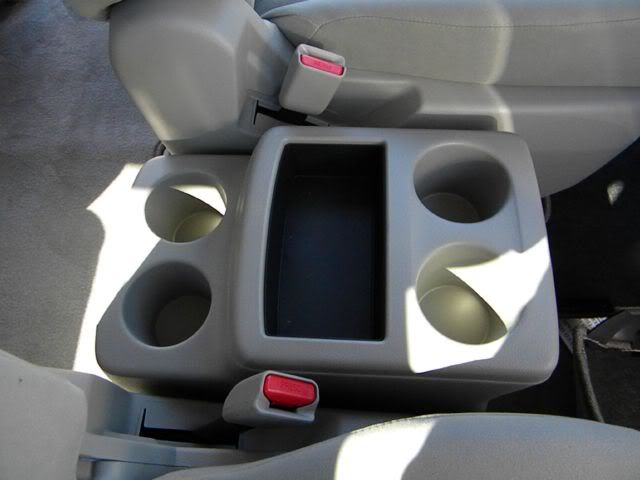 Very user-friendly controls, easy to read gauge cluster, and adjustable headrests for the third row seats!
Keep in mind, that was the base model Quest. Next, we drove the SL model (which is slotted JUST below the top-of-the-line model). This one was loaded with goodies that we found really impressive.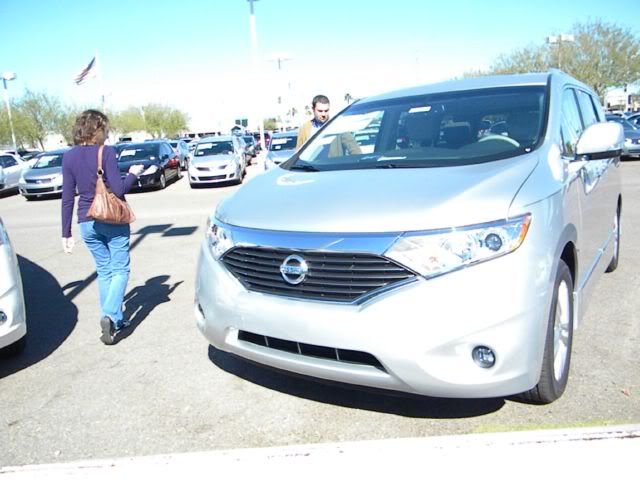 Dual moonroofs, DVD player, and 18″ aluminum alloy wheels.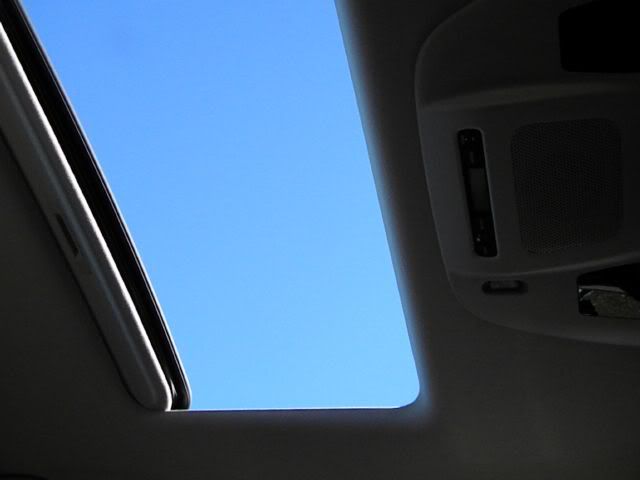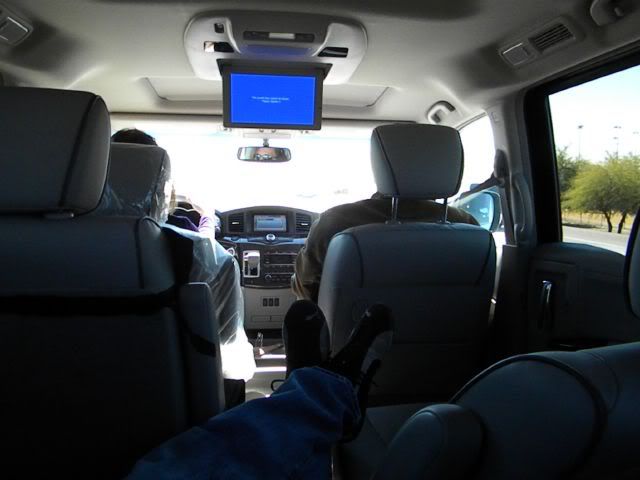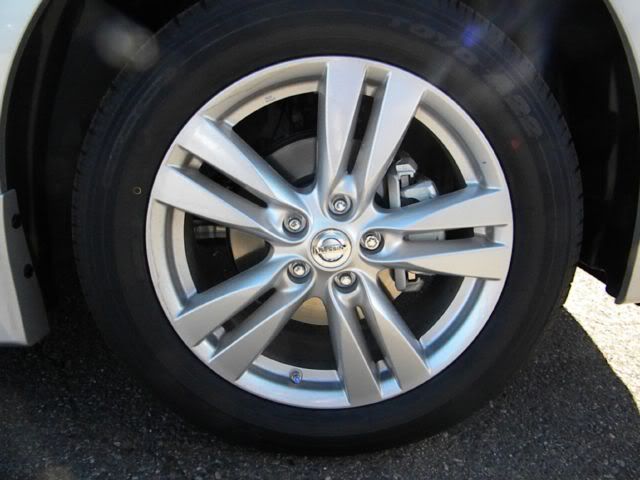 Back up camera. Considering how long this van is, I would highly recommend this option, especially if you are not comfortable with reverse. The camera actually allows you to see spots that the mirrors don't show.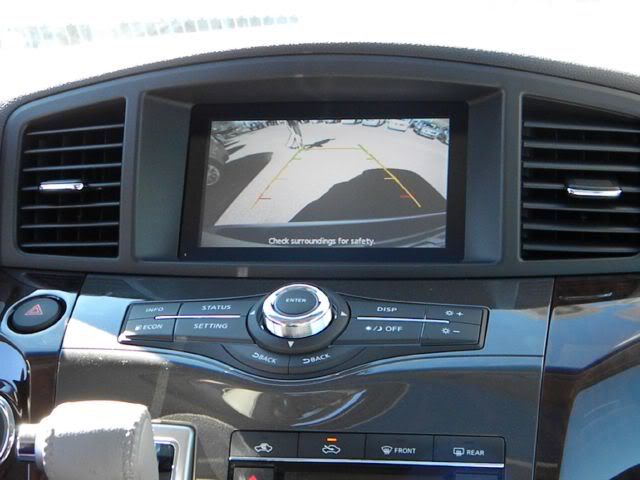 The only interior feature that we were able to find fault with? The seats. They're very comfortable, but there is only one interior color available and it is a very light grey. The cloth seats are more comfortable than the leather, but they will be a nightmare to keep clean if you have children or pets, or if you just happen to be a messy person (Greg, for instance…).
The leather seats are the same color but I imagine would be only slightly easier to clean. Leather is available only in the SL and LE models.
Enough about the interior and the styling! Join us for Part III as we drive the 2011 Nissan Quest!