A lot of you have emailed us, asking to see more featured cars on the homepage – We're on it!
This one hails from Sarasota, Florida and was brought to our attention by Geren Leon (NoLimitCoupe), a long-time AltimaCoupe.com member.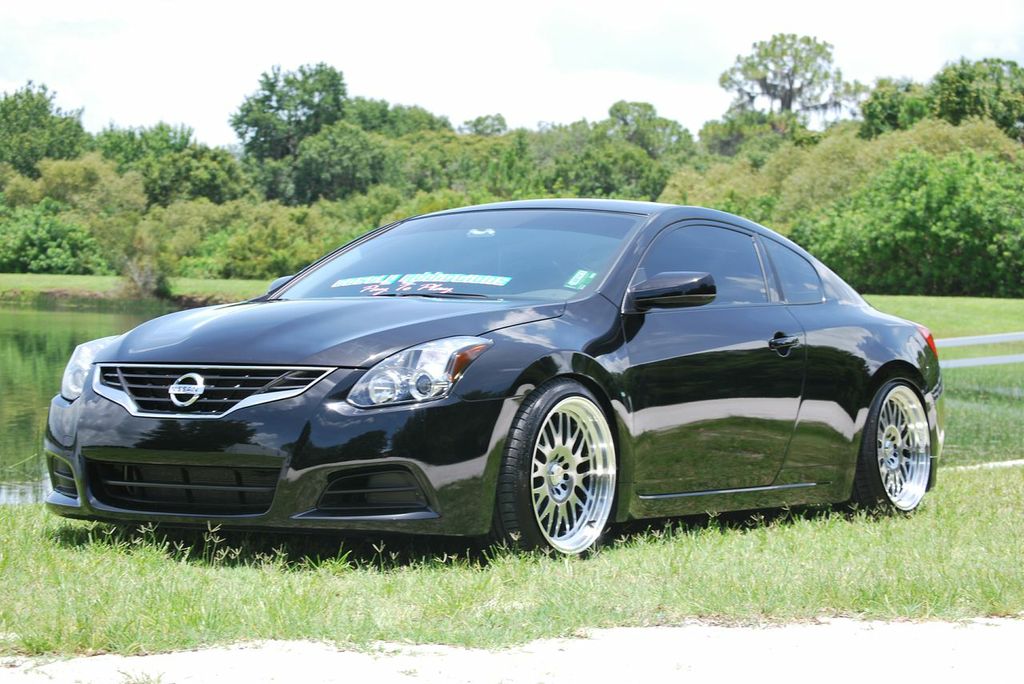 Because of the trend for coupe buyers to move into other segments, such as small crossovers and sporty sedans, Nissan dropped the coupe version of its best-selling vehicle, the Altima, for the 2014 model year. That's fine for owners like Geren, who now owns a relatively rare vehicle. Only 16,000 Altima Coupes were sold last year.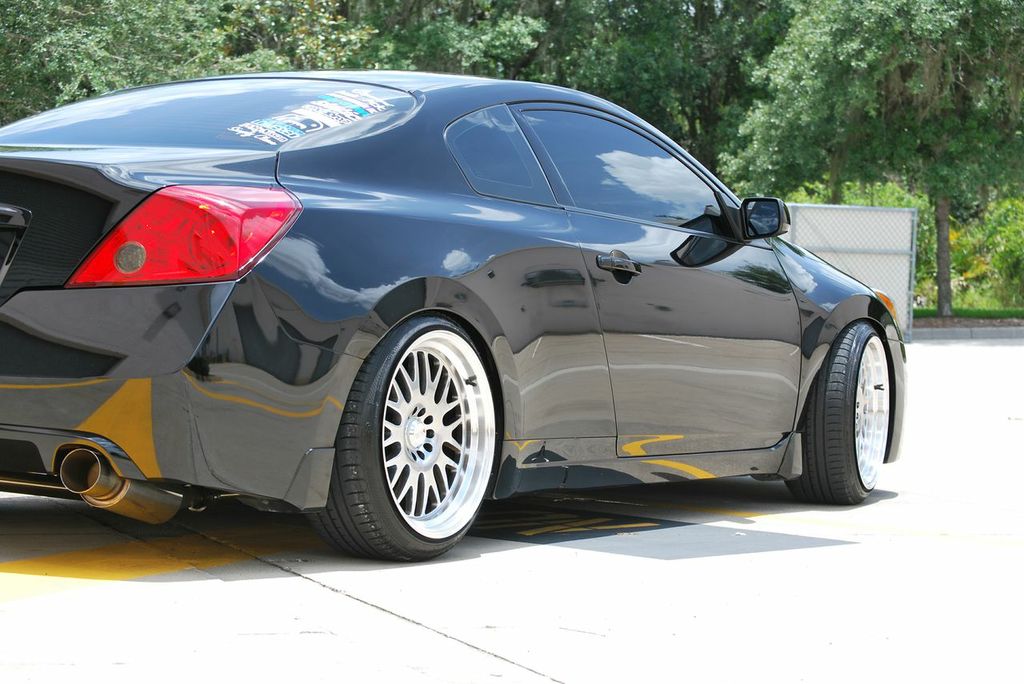 The Super-Black 2.5 liter Coupe is debadged, and is lowered on BC Racing coilovers. The wheels are 19×10 +15 XXR 531s with 225/40/19 stretched tires.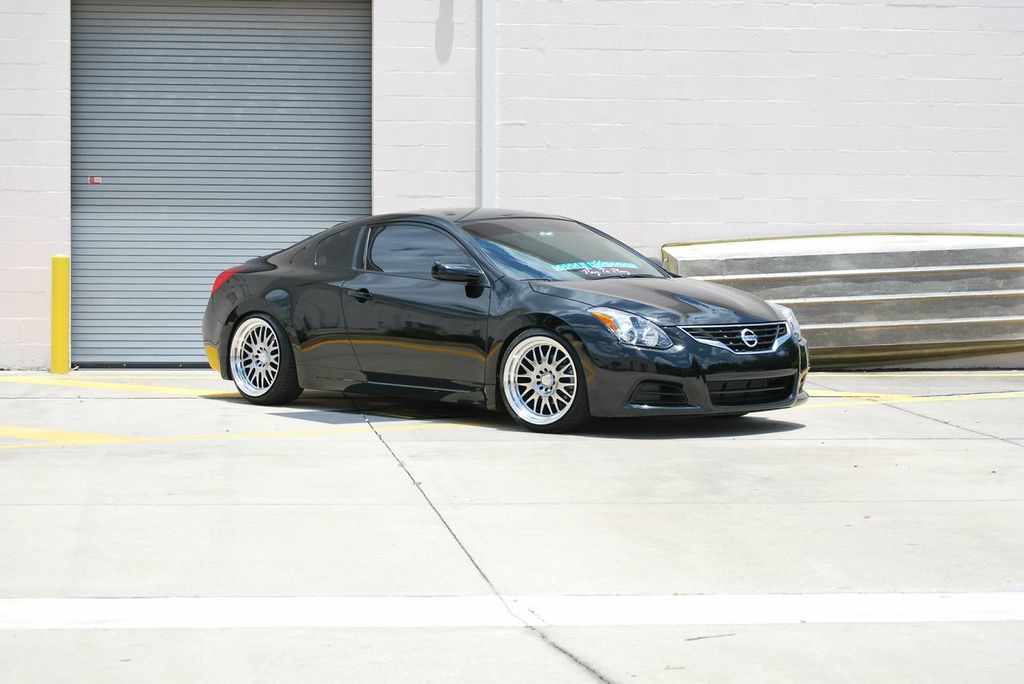 "This is my daily driver and I love it," says Geren. "I love driving slow and scraping. It's all part of the lowered lifestyle."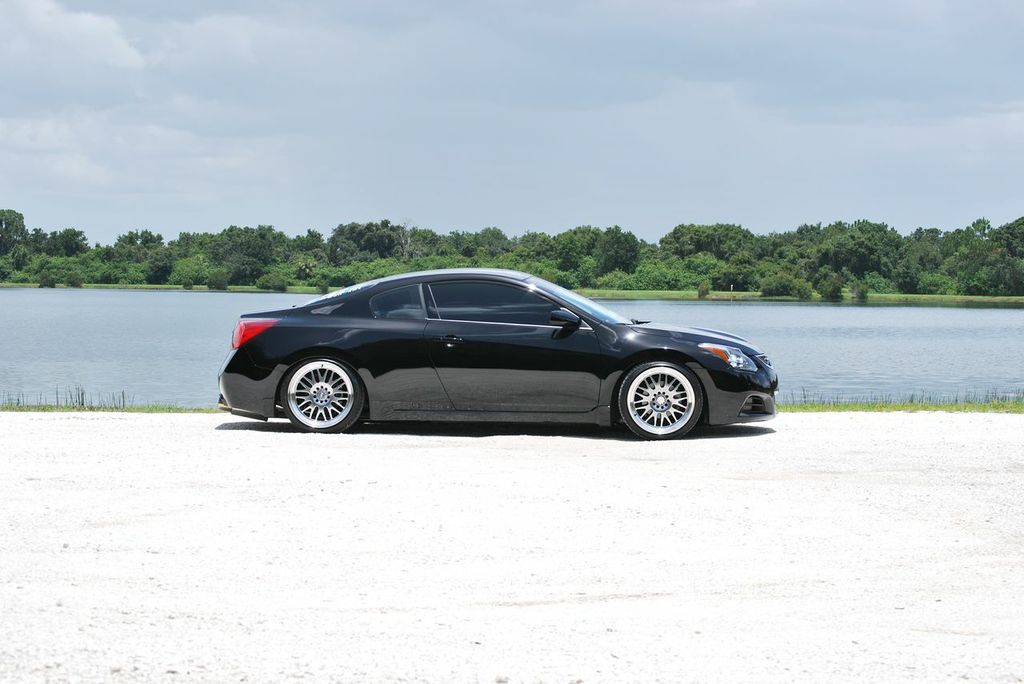 As with any car enthusiast, a project car is never really "done."
Geren explains, "I'm currently running neutral camber, but hoping to get camber arms in the future. I'm looking to go lower, get even more aggressive wheels, a Stillen front lip and many more mods."
We have a feeling you'll be seeing more of this Altima Coupe in the future. Pop in on the Altima forum and say HI to Geren, and post up some pics of your modified Nissan or Infiniti – Who knows, it might be our next feature!