As enthusiasts, we may not always look upon Nissan's smaller cars in the same vein as say, a new Z car. That's to be expected. But look at sales figures and it might be surprising to find the Versa hatchback and sedan are stalwarts in keeping the company firmly in the black. In the small car segment, Versa has led the pack since 2008 and is one of the key models Nissan needed to refresh in 2014 to stay in the vanguard. And while the Versa sedan was redesigned just a few years ago, a new hatchback was needed to meet growing demand over the second half of this decade.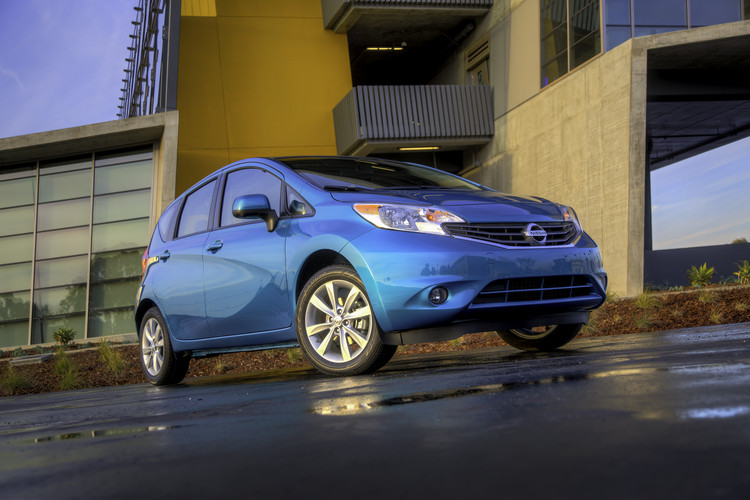 The Nissan Note was introduced to the JDM, Asian and European markets over a year ago. Still, Nissan North America (NNA) Product Planner John Curl said the Versa name held such value that NNA elected to combine the two nameplates to make the "Versa Note" unique to North America. Visually, the new model is sleeker than the '07-12 hatchback, with a more steeply raked windshield, shorter front and rear overhangs and a subtle v-groove stamped into the rear half of the roof panel. Together with tricks like an active grille shutter (activates only over 20 MPH), deep front air dam and underbody aero items, the Versa Note achieves a Cd of just 0.298. Together with the HR16DE and next-gen CVT, low rolling resistance tires and a 300# weight drop, the Versa Note is rated at 31 MPG city/40 highway/35 combined. That's better than the latest Ford Fiesta, Toyota Yaris, Honda Fit or any other small car.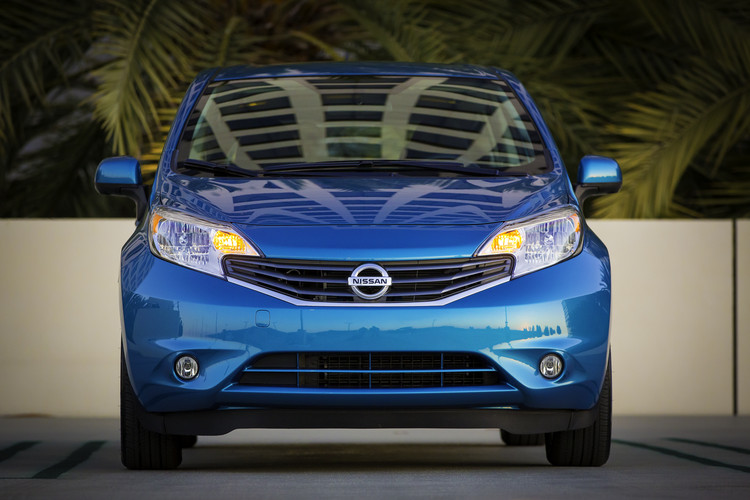 So how's it drive? I jumped at the opportunity to try a Versa Note S (base) model with a six-speed and found it felt remarkably like the outgoing Versa model. That's by design: power-to-weight ratios remain the same while overall mileage improves. The power delivery through the six speed manual was good, but in this model, I'd recommend the CVT. Heresy? The truth is the CVT has come a long way–with a broader gear ratio, less friction and fewer moving parts—it has all the advantages with no real downside to speak of.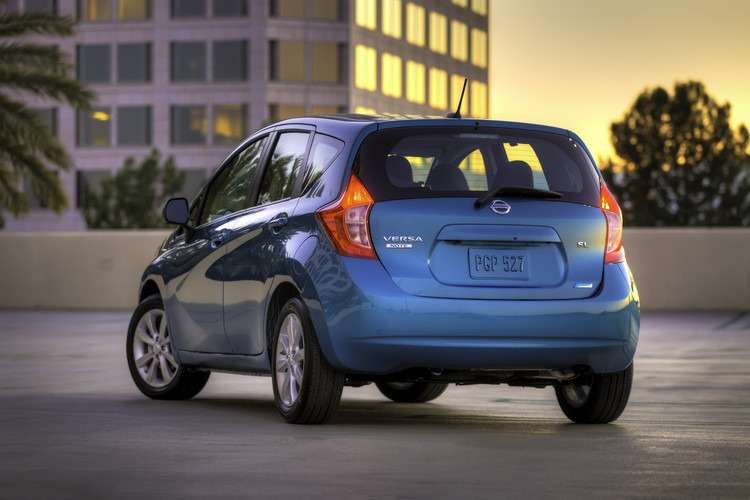 Ride is a strong suit with the Versa Note, as its 102.3" wheelbase soaks up the potholes, road bumps and bruises easily. That long wheelbase and 53/47 weight distribution also aids stability and handling through quick transitions in canyon driving, with adequate feedback before transitioning to understeer. Braking was smooth and progressive, although I still wish rear drum brakes weren't a standard feature on this class of car. Control interfaces are typical Nissan, with top quality switchgear that's easy to find and operate. Bottom line, this is a comfortable and deceivingly responsive car, with adequate power and handling.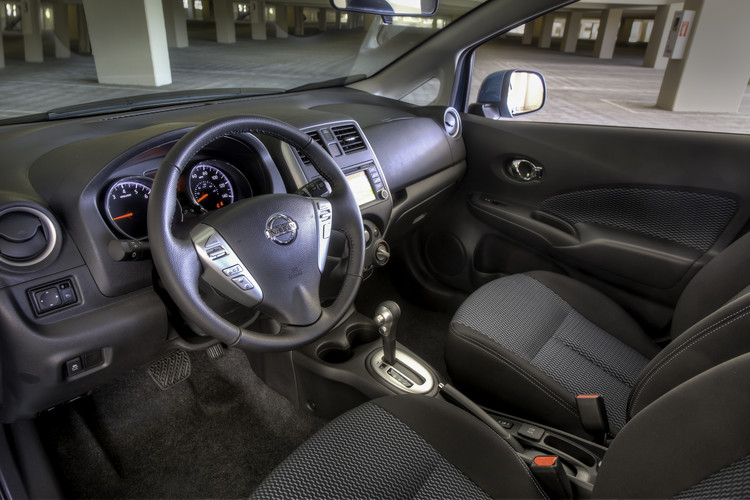 The interior is huge, and Nissan designers managed to squeeze even more rear seat legroom out of the cabin. Four NFL linemen could easily fit in a Versa Note, although their salaries might not fit in the 21.4' cargo area. But there is a small hidden compartment underneath the cargo floor that neatly folds away to hide a laptop computer, purses or other items. This is included in upscale models (SV and SL packages) with other useful items such as I-key with pushbutton start, full-color monitor with backup camera, Bluetooth, USB input, Nav and 16" alloy wheels. Around View Monitor, which utilizes tiny cameras to provide a composite overhead view can be useful for the parking-challenged amongst us.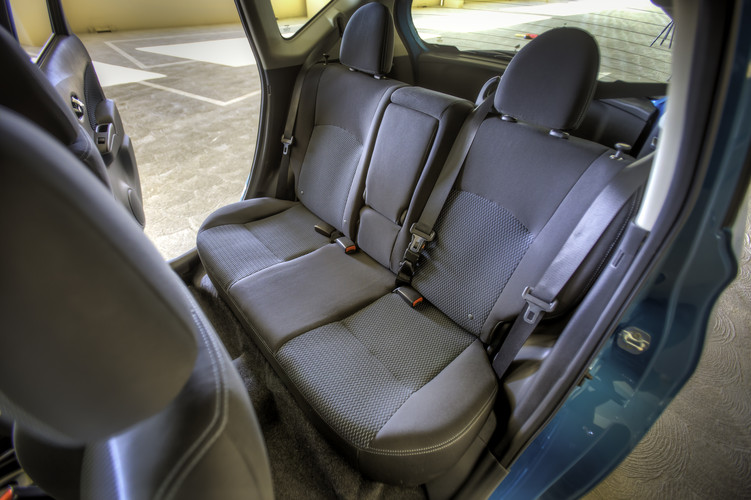 If there is one controversial feature on the Versa Note, it really is the bottom line. Nissan continues to push the car industry on pricing and this model is no exception. Starting at $13,990 (less destination charge), the standard Versa Note S model with manual tranny is almost $700 less than a comparable 2012 Versa. It's also about a grand cheaper than comparable Chevy Sonic or Hyundai Accent models. Even top-of- the-line SL models with every option on the books will top out at $18,490–which is $800 less than the outgoing Versa—but includes more features. Available in eight exterior and two interior colors, the 2014 Versa Note is currently on sale around the country. Nissan put a lot of work into refining small details on this small car – details that, when combined, can make a big impact.
Pop in and join the conversation in our Nissan Versa Note Forum and let us know what YOU think of the new Note!
The author, David Muramoto, is a long-time Nissan enthusiast, racer and freelance automotive journalist.