In this article we will be repairing the glass style 96 240SX headlights that have faded. This is a fairly straight forward task and can make your car look much better.
Skill Level 2 of 5
Time Required ~1 hour
Tools and Equipment
-Fine grit sand paper-both 800-1000, and 1500+
-Clean water (in a 1qt. or larger container)
-Polish
-Clean Microfiber(Ideally) Towels
Starting
Headlight before starting this process: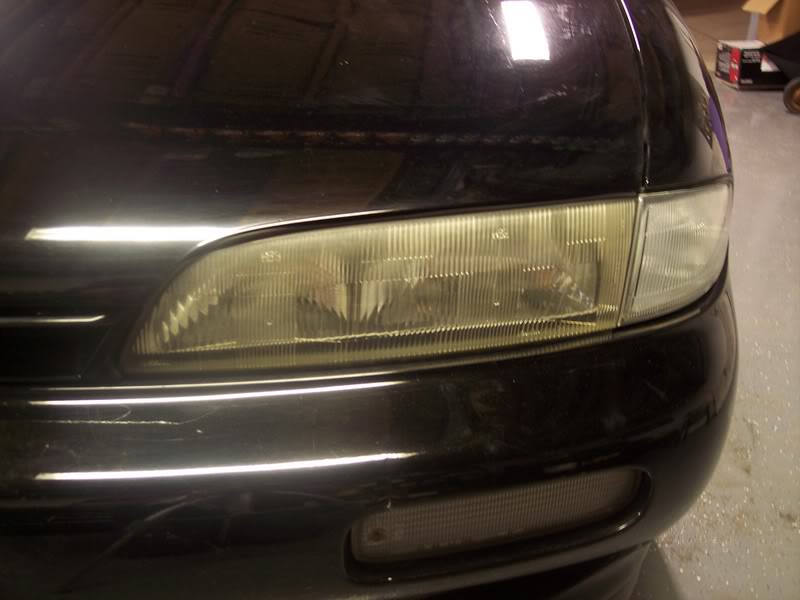 1: Clean the headlight with Windex or any window cleaner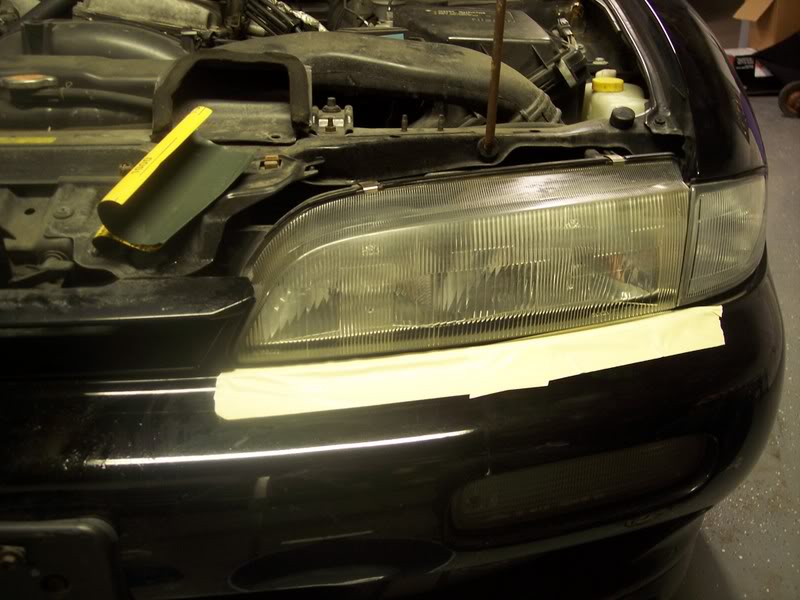 2:: Tape off the bumper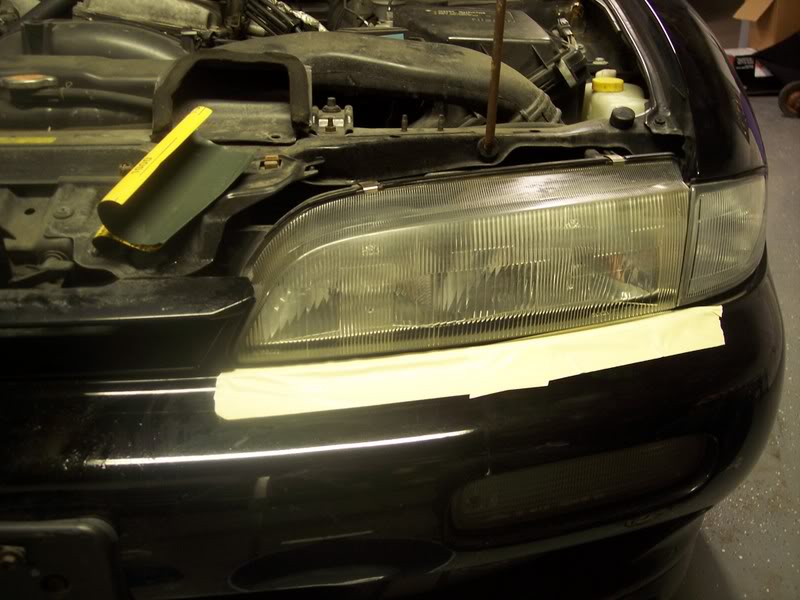 3: Wet headlight with water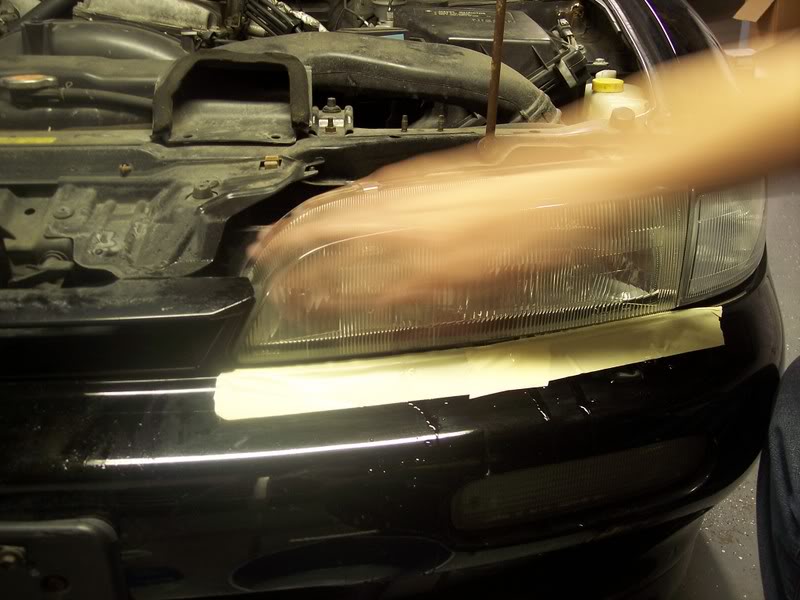 4: Wetsand with a grit right around 800-1000.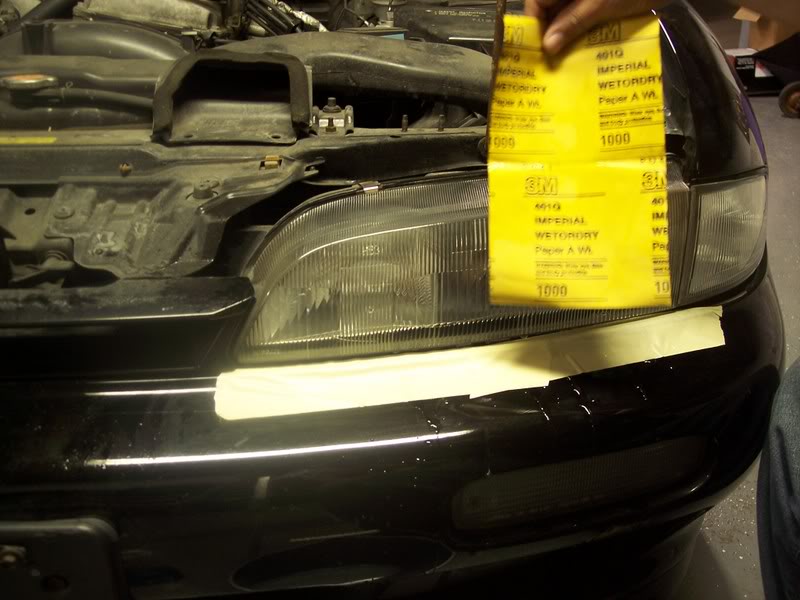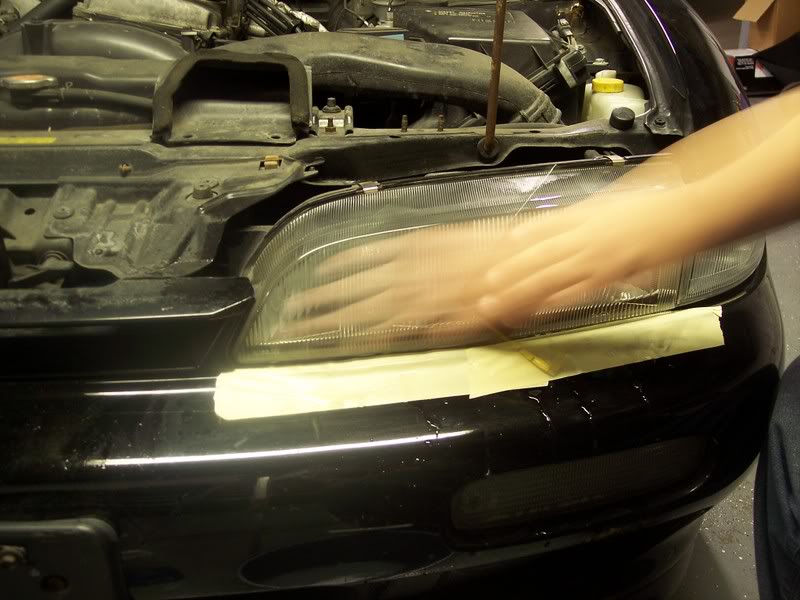 Note:Make sure you dip the sand paper in water to keep the headlight wet when sanding.
Note:The more white residue you see the better. that means that you are taking off the top layer of yellow stuff.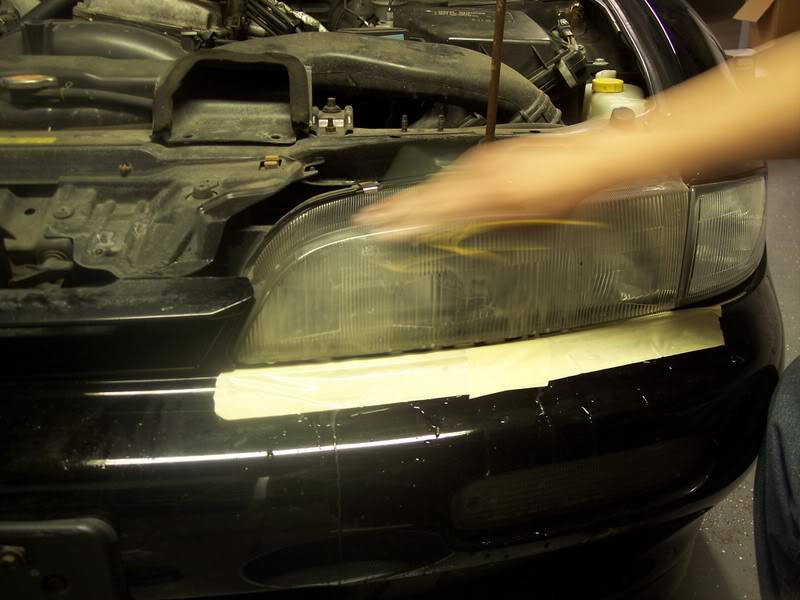 5: Switch sand paper with a 1500+ grit and sand just like you did the last one.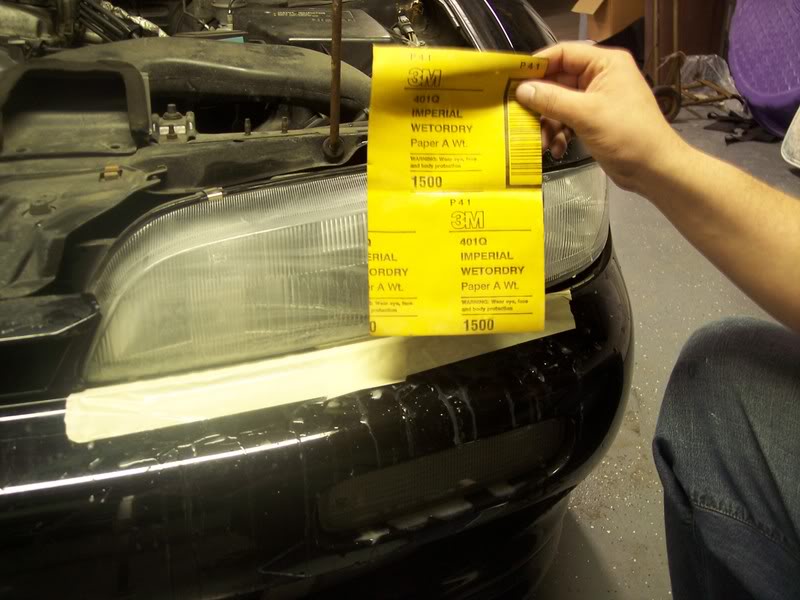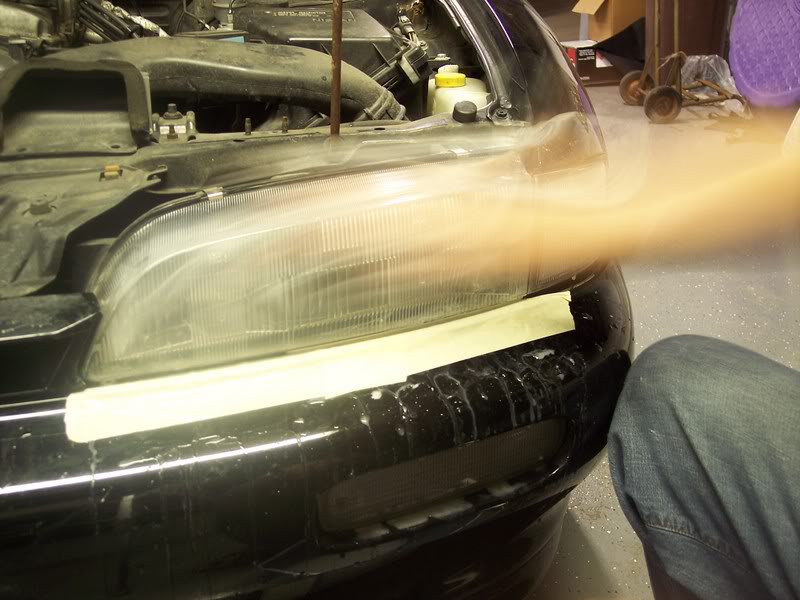 Note:This step is going to smooth out the headlight a bit. the more you sand the better it will turn out.
6: Let it dry or dry it off. It will look very hazy but that's ok.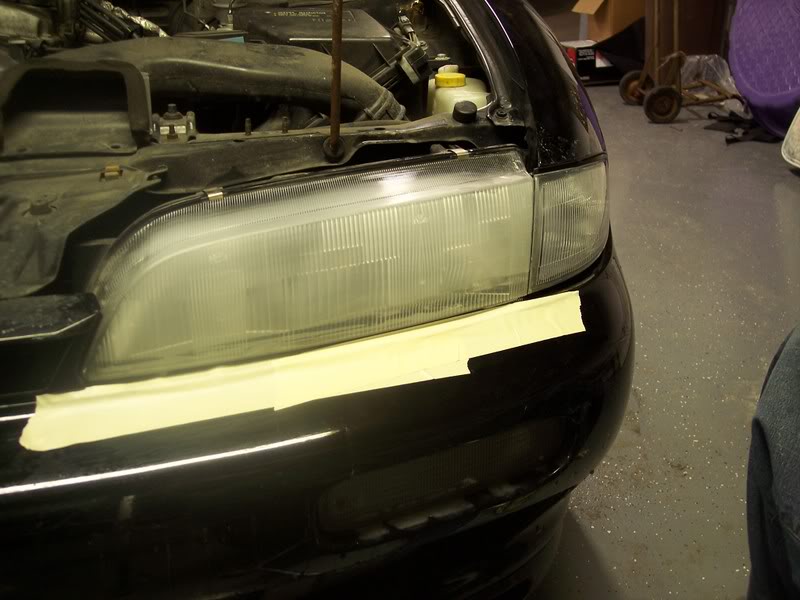 7: Get some Meguiars Metal polish or any other polish it ,whatever you prefer. Rub the polish onto the headlight.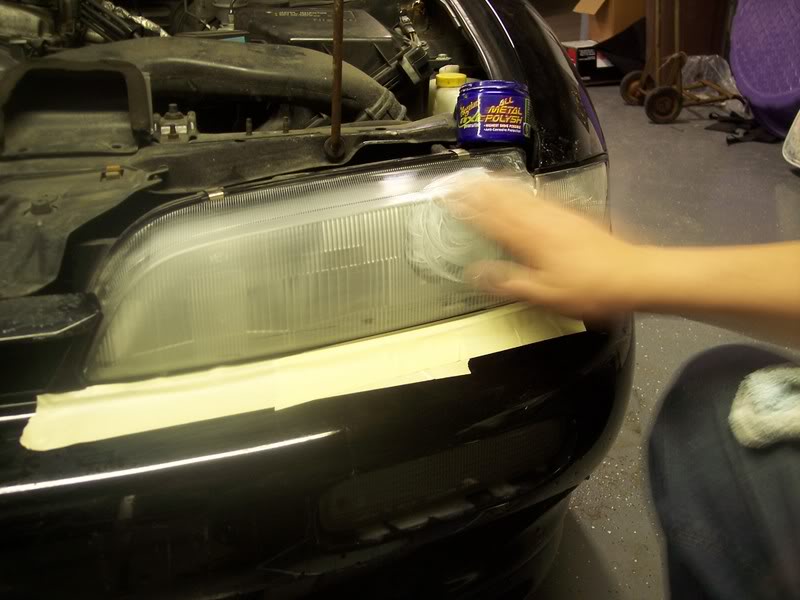 8: Use a Terry Cloth towel and rub on the polish.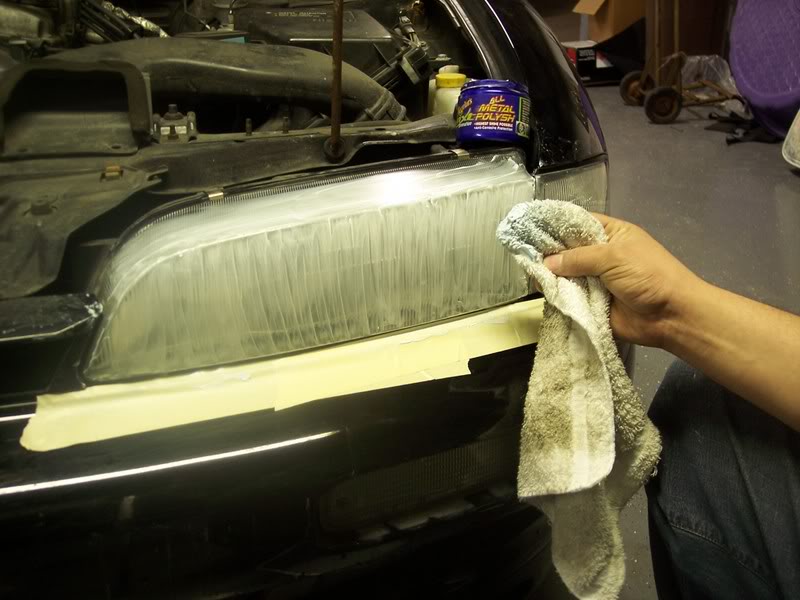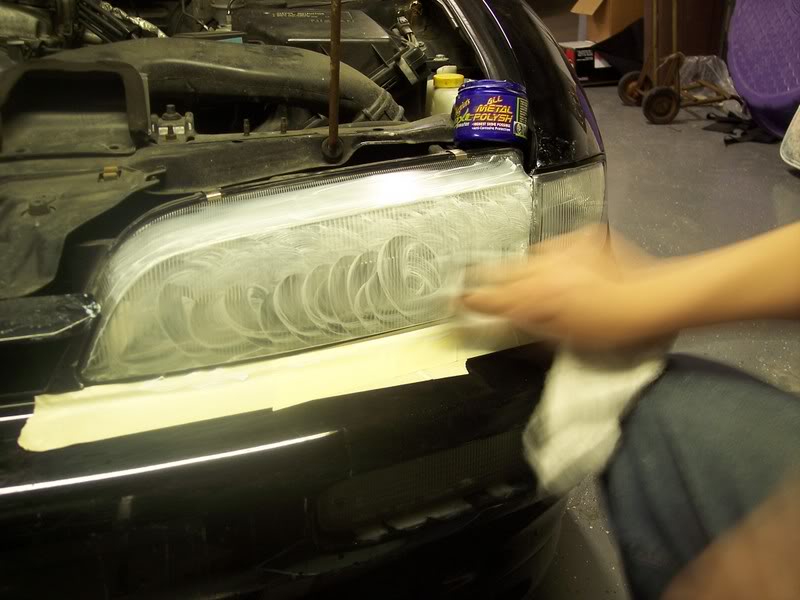 Note: The longer and harder you polish the better the shine will be.
9: When the polish dries use the a clean microfiber towel to rub off.The harder and faster again the better the shine.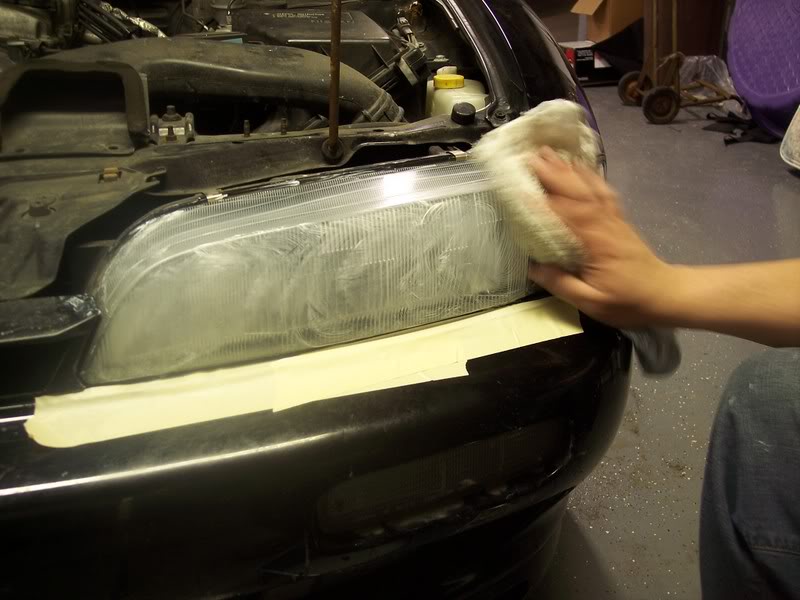 Step 10:Finished Product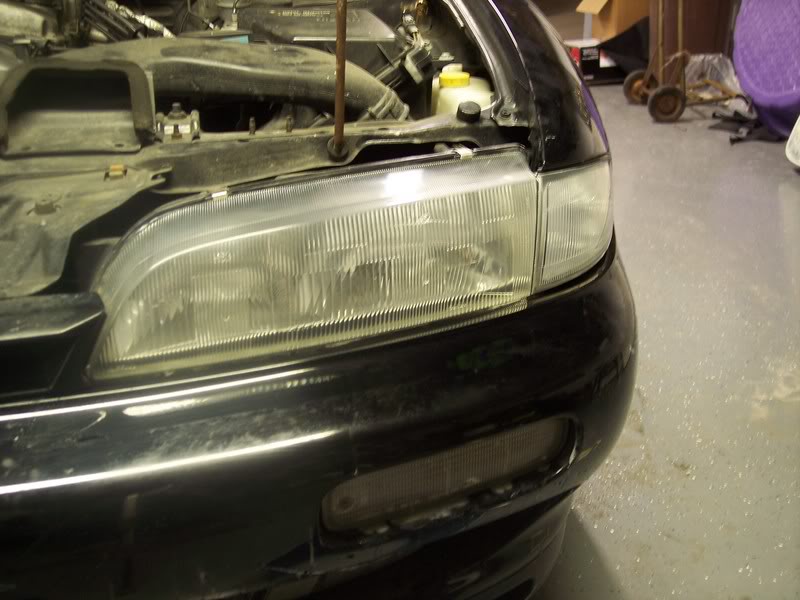 Note:Now if you do this you can use a Buffer for better results. I didn't use a buffer for this because everyone doesn't have one. But in the next pic I did use the buffer for my final polish. I also put a eyelid on it.
UPDATE: The following show results after utilizing a buffer (I added eyelids afterward)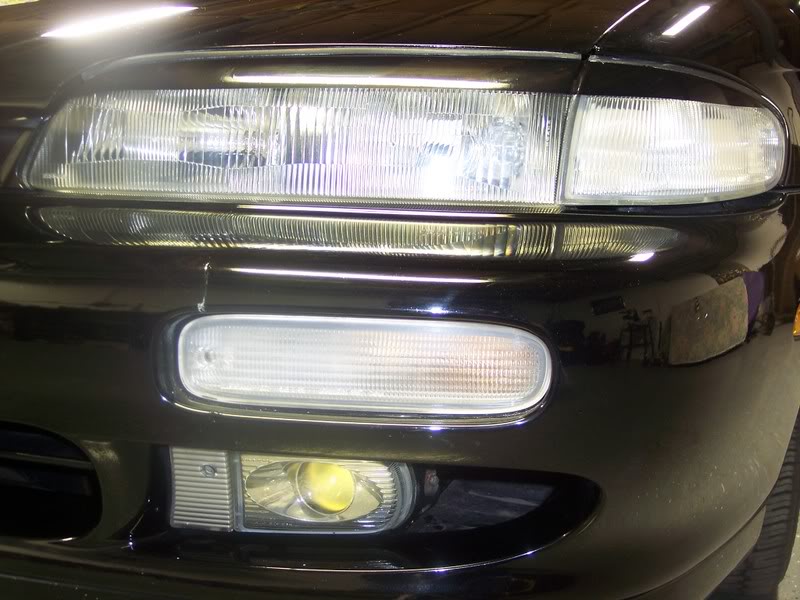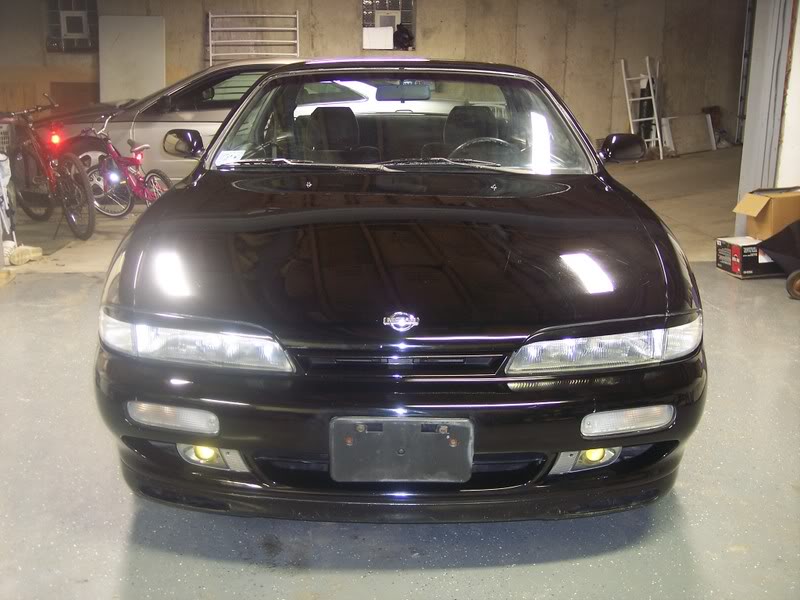 Originally written by Accord-240sx