Bring on the 'School of Hard Knocks'
Well, here come the potholes… You may have noticed a couple of references in my lists above to "I do not advise." Well, I had a stuck oil jet check valve, that once I built a tool to fix, blew out my turbo on that side. So on went new CHRAS. Then I had constant stutter issues with the JECS 550s, so on went the Nismo 740s. Looking back, I'm glad I upgraded both of those, if only I could know what I know now back then, I would have saved some cash!
The headaches didn't stop there. The first day I had the 740s in, I spun a rod bearing while pushing the car pretty hard. So out comes the engine, get another crank and rod, more machine work, and presto – It's back in! Yeah? Well, I drove it for a couple of months and it ran great. Then I spun another rod bearing while getting it dyno tuned! AAAARRRRGHHH.
At that point I was ready to quit, but thanks to my wife and a few friends urging me on, I decided to buy a JDM motor to use the bottom end. So I did that, and a buddy helped me strip down the JDM engine, inspect the bearings, then install all my new parts onto that bottom end, and finally we had it running like a spotted ape! I drive around at 14 psi right now and it is a blast! I will be getting it dyno tuned in a few weeks again, but we are confident that it will not happen again as we found the original culprit: The first motor's oil pan was dented just enough to starve the pickup tube at high RPM. Such is life, but I learned and now I'm driving my Z daily!
Time to make it look good!
Now that the motor was where I wanted it, it was time to make her look good. So here is a list of the items I have done so far for cosmetics with pictures following:
– TSW Snetterton wheels – 18×8 front, 18×9.5 rear wrapped in 235/40R-18 Kumho Ecsta LE Sport XL in front and 275/40R-18 in the rear.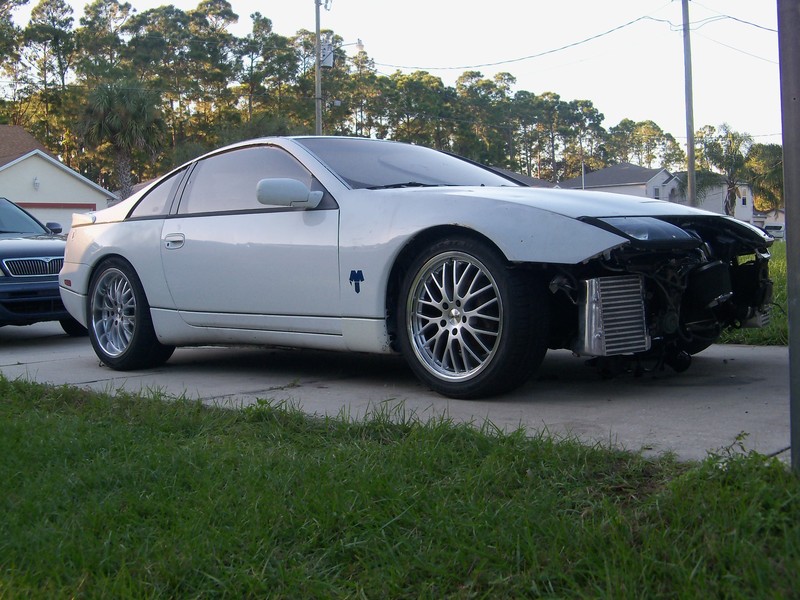 – Stoptech 12.75" rotors in front with the CZP bracket to keep the stock calipers.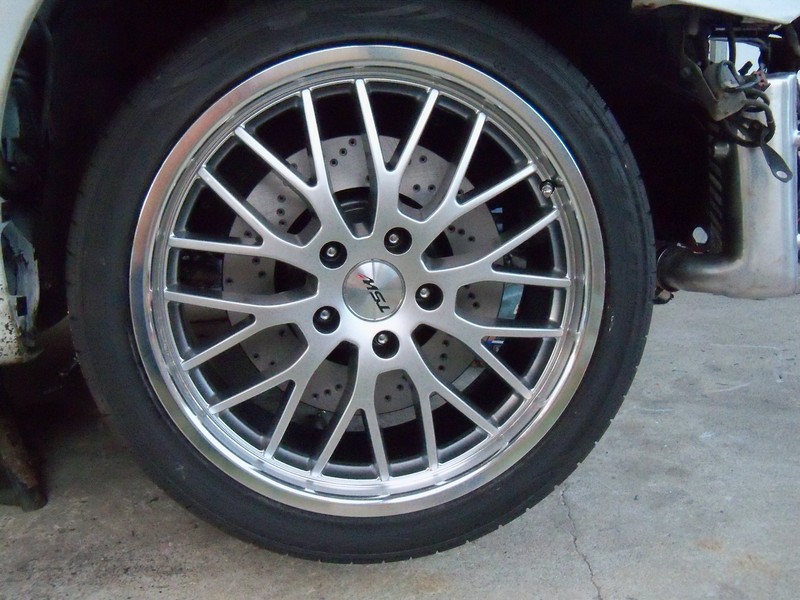 – Stock Size Stoptech drilled/slotted rotors in the rear.
Top Speed Hicas Eliminator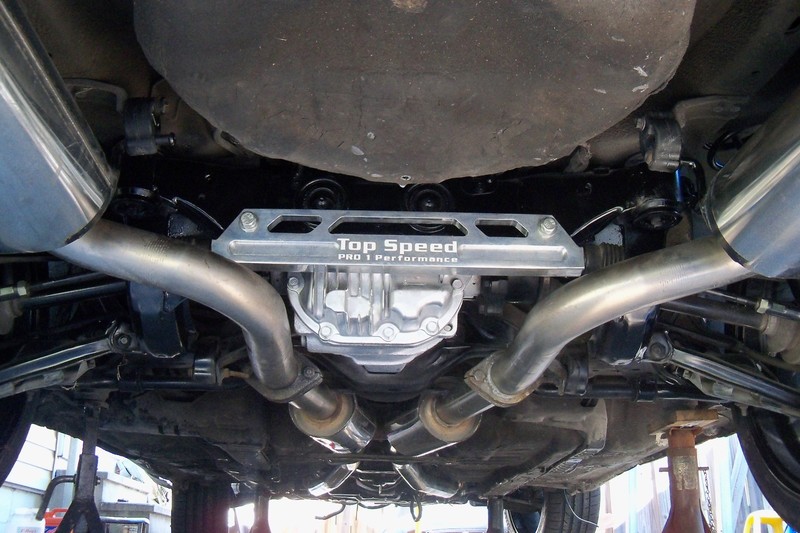 – Relocated the fuse box under the nose panel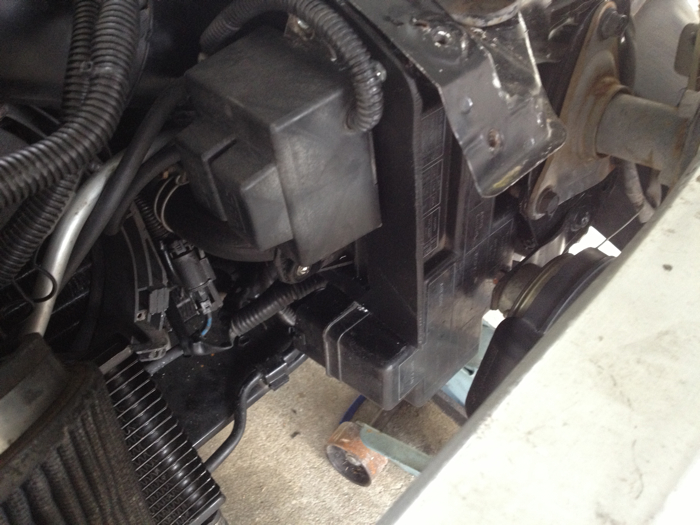 – Megan lowering springs (rolled the rear fenders and added 5mm spacers to get it perfect!)
– Terminator front bumper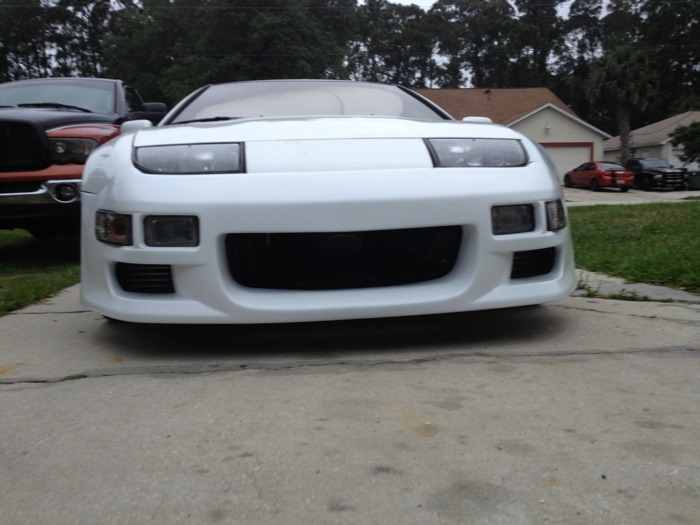 – Painted the roof black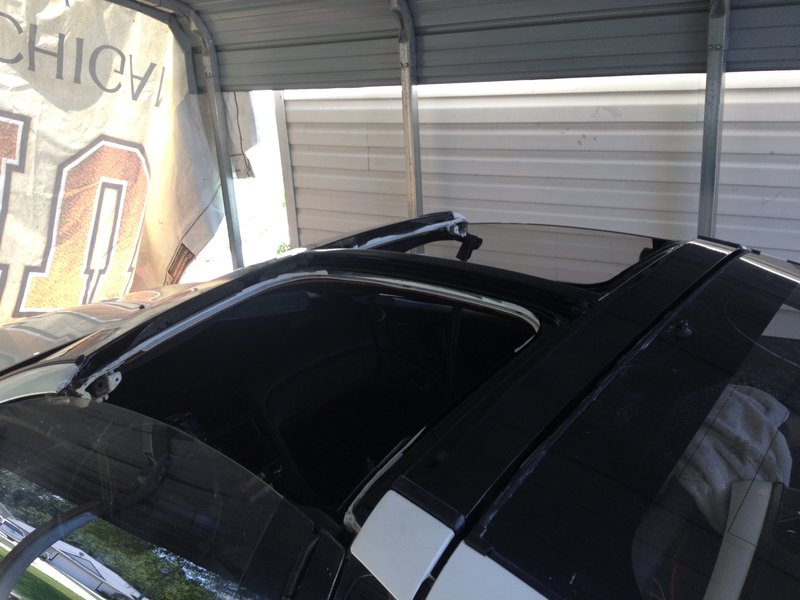 – New shift knob and boot, ebrake handle and boot, center console cover, steering wheel and double-DIN bezel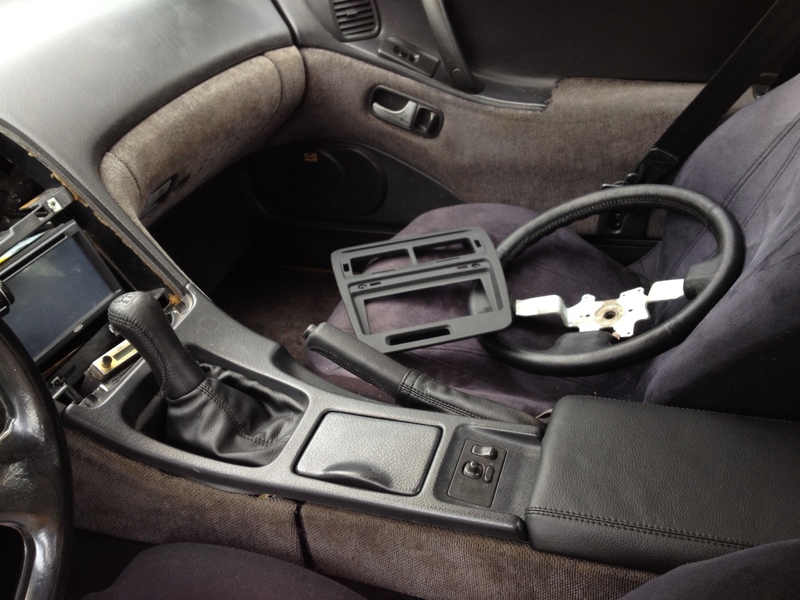 – Window moldings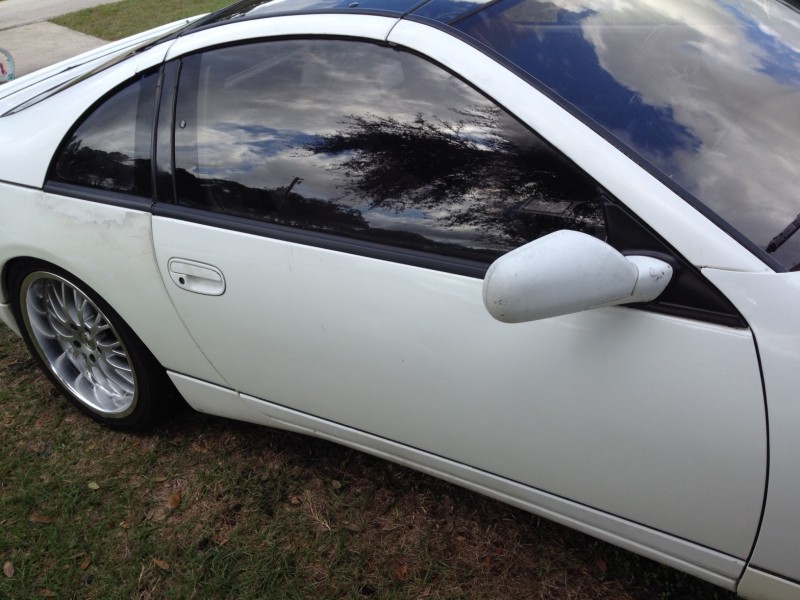 – Removed Spoiler, new TBL and Smoked tails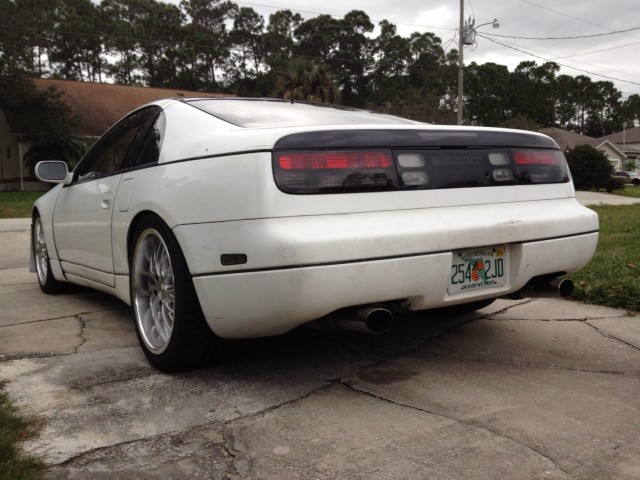 That pretty much sums up where she is right now, but I am not finished yet! My plans are to have it completed to debut at ZdaysZ this year (2014) and take my first trophy. To be ready for that, I will be adding the following:
– Twinz Type II rear bumper
– New door weatherstripping
– Passenger cowl
– New foam and tan leather seat covers and trim kit
– Shaving antenna, rear wiper, etc
– Painting the car Kodiak Brown
– Fit and finish!
Thanks for reading, and I hope to see you at a show!
David (Ziggy1621) is a Moderator in the Z32 forums and a great source of SEO knowledge for the forums.