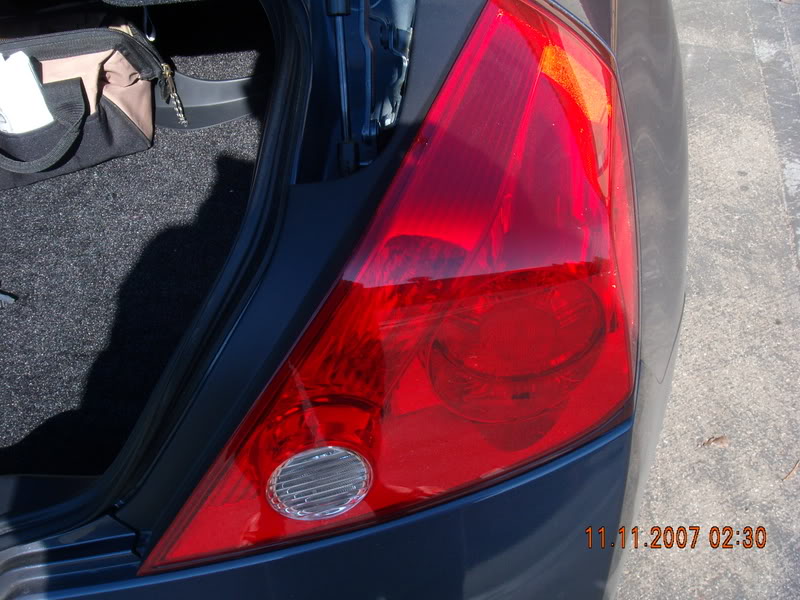 First you have to pull away the trunk wall carpeting from its original position near the tail light. You do this by simply finding where its carpet edges meet the car body near the top of the trunk bowl and pulling on it.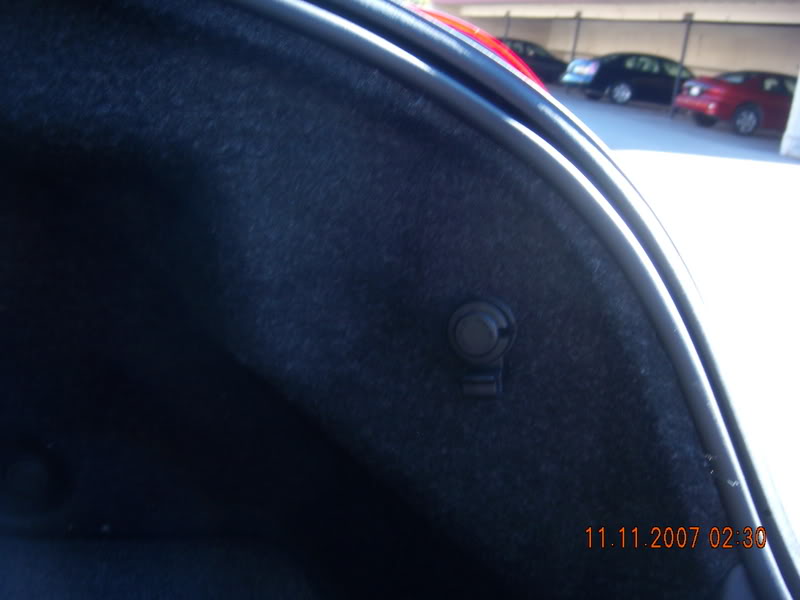 However once you get near the inside you can see theres a hook plastic clamp holding the carpet to the shell. You can remove this easily by prying out the middle tab from the hook portion. It will separate fully and now you can pull out the rest of the clamp and pull the carpeting away.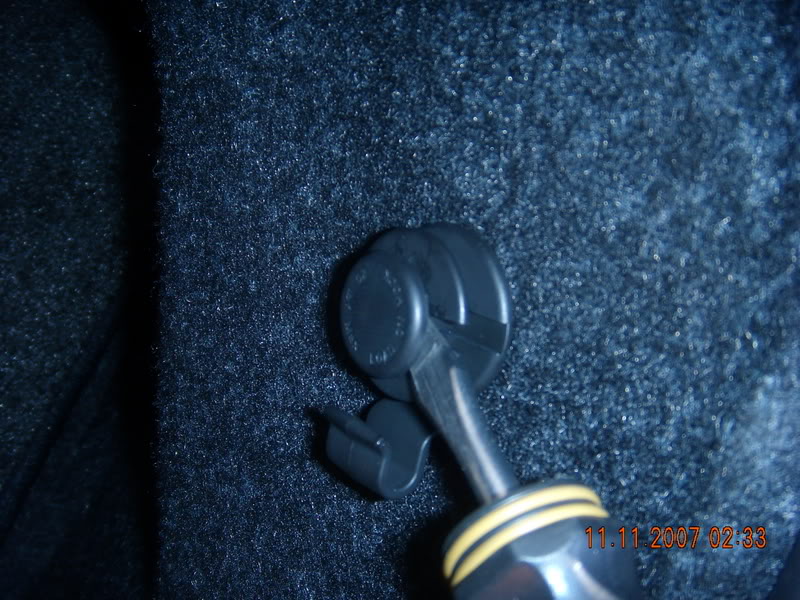 Next you will see a few wires, clamps, and 2 bolts. These white clamps are are connected to the tail light anchor bolts.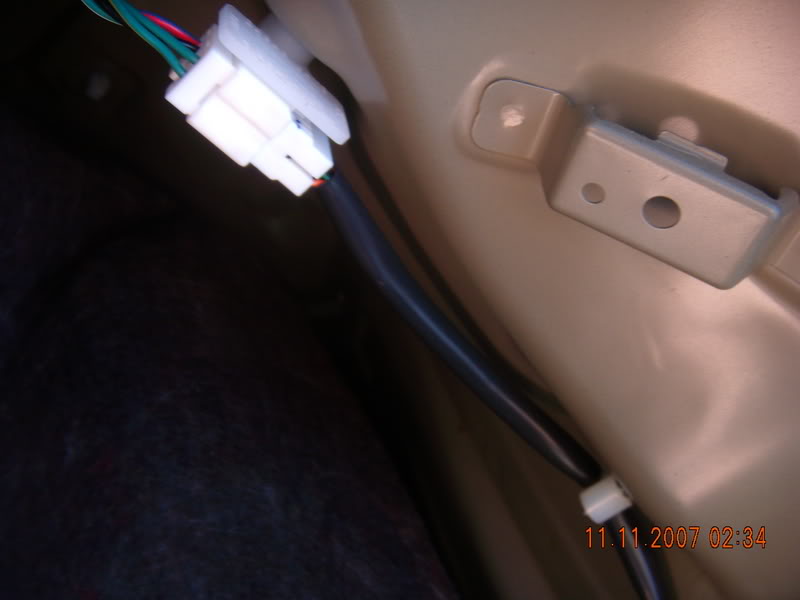 Remove the nuts from the end of the 2 bolts and pull away the clamps from around them. This leaves you with free access now to Pull out the tail light.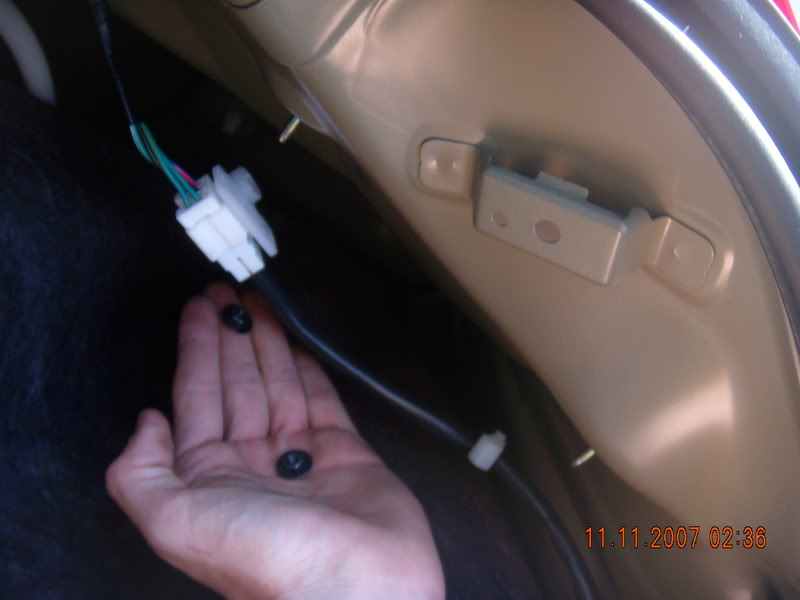 Next go to the outside of the car and pull away the tail light assembly from the car including the plastic shroud connected to it.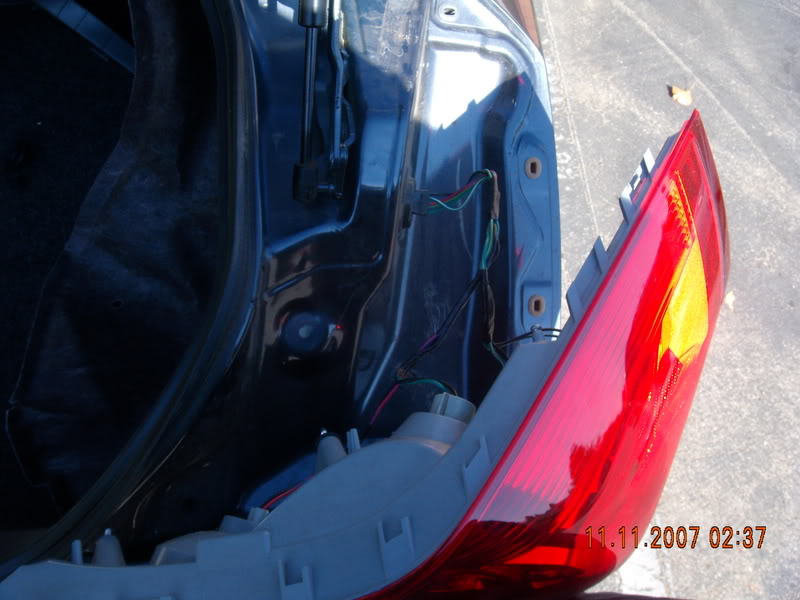 Next flip over the assembly, and take out the light bulbs. Twist the bulbs' plastic harnesses to the left and pull out all 4 of the bulbs.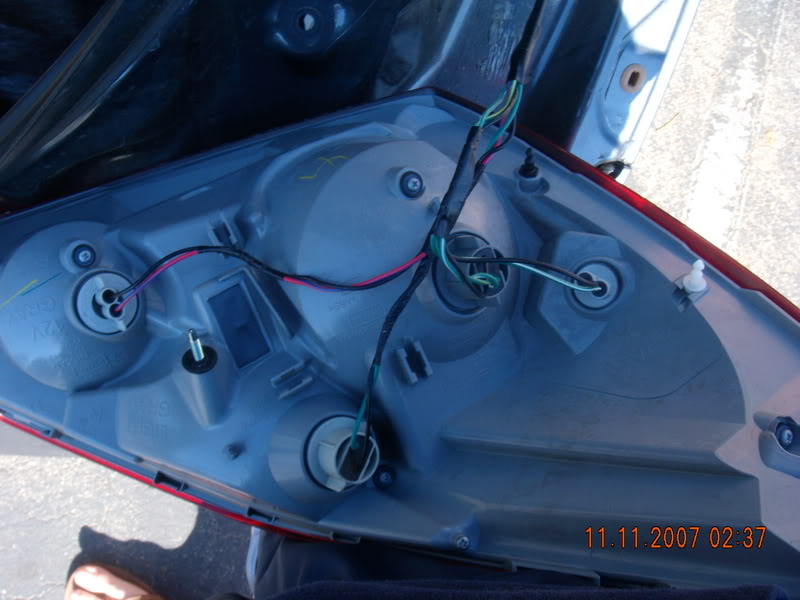 Repeat for opposite side. And then you car will look like this: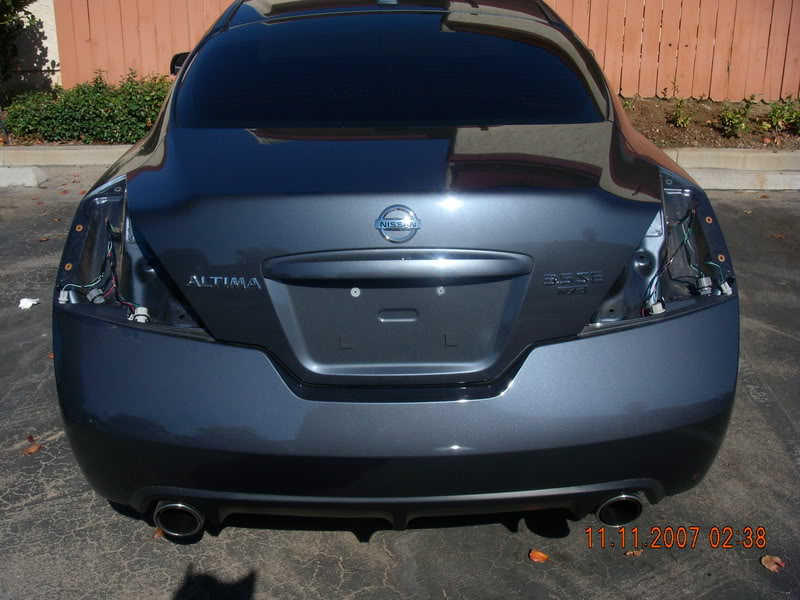 Writeup by adidas2go