Last year at AAPEX / SEMA, I met up with the staff from Audew who were unveiling and promoting their newest line of products for automotive enthusiasts. I already owned one of their mini jump-starters, which has served me well for a couple years now. They asked me to check out their newest product, give it a full evaluation, and share my opinion. So, without further ado, here we go!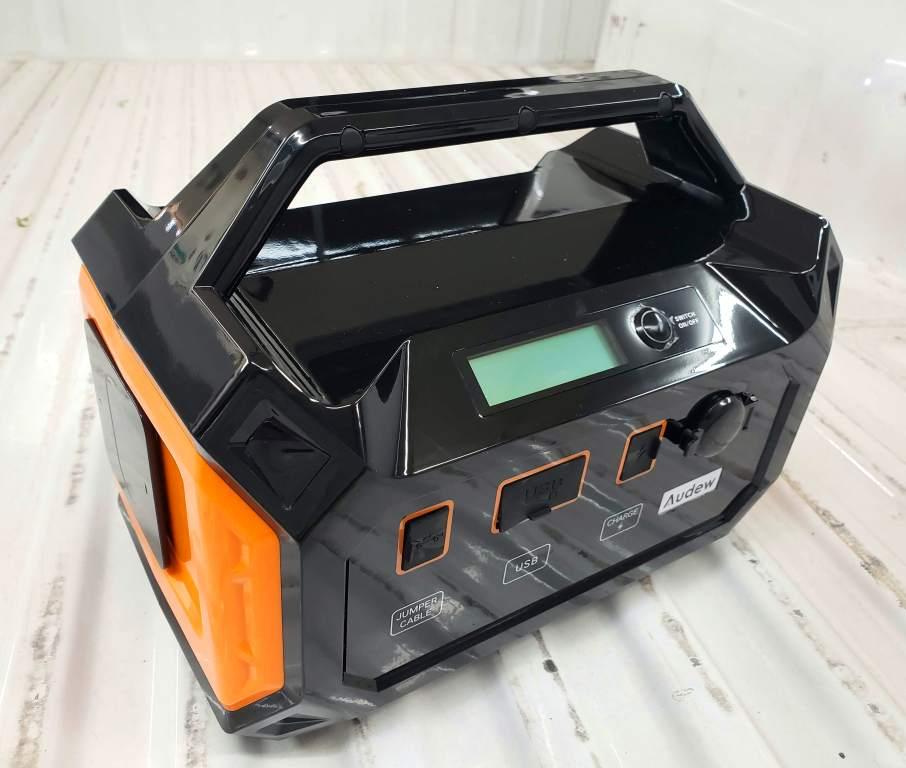 The first thing you notice about the
Audew DP300 portable power station
is that it's quite a bit lighter than the old-fashioned jump start boxes you might find at the big box stores. Now, I have an old Black & Decker jump starter with a lead-acid battery, and thankfully, it has a handle – because it's HEAVY. The Audew DP300 utilizes built-in lithium iron phosphate (LiFePO4) batteries, which are the safest battery type on the market, but they're also substantially lighter… and it has a convenient handle.
I'm told this unit is good for approximately 2000 battery cycles, with a cycle defined as taking the batteries from full charge to no charge and then back up to full charge. That's a lot of usage, and I don't know that I'll ever put it through 2000 cycles. At 300 Wh, which is the energy equivalent of 300 watts (300 W) of power expended for one hour (1 h) of time, it's a great option for traveling, camping, or simply running a phone charger, mattress inflator, laptop, lamp, fan, or other electrical appliance (I'm going to make toasted muffins on our next road trip!)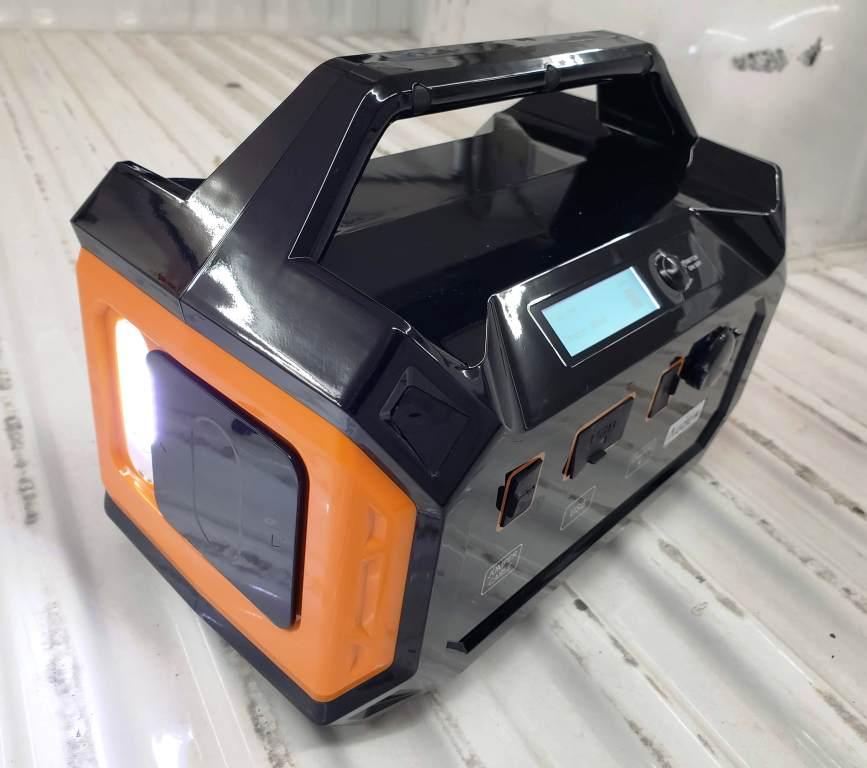 This unit doesn't require an internal fan like some of the other models on the market, so it's quiet – I can see this being great for someone who uses a CPAP machine while camping, or charging a phone while your tentmate sleeps. The DP300 has two AC outlets (110V/250W, 300W peak), two USB-C outputs (5~12V, 27W max), two quickcharge USB-A outputs, (5~12V, 24W max), and a standard cigarette lighter port (12V/10A). It's also got a super-bright LED worklight built in, in the event you need to use it in total darkness. The power station has smart circuitry to prevent overcharging, and also has a fail-safe to prevent over-current, overload, over-temperature and short circuiting, which protects you and your devices.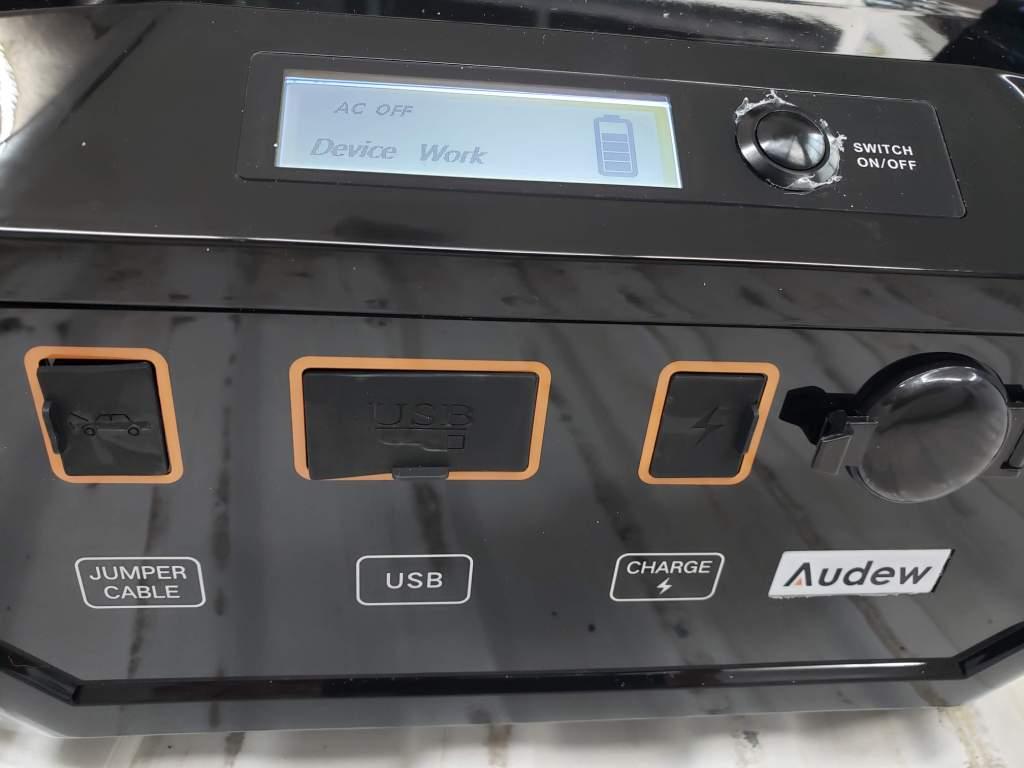 The DP300 can be fully charged from a zero-charge state with the standard AC adapter (included) within 7 hours; and fully charged with the 12V car adapter within 8 hours. Audew also offers a 18V/100W solar panel (sold separately) for recharging if you've got no other available power supplies.
I'm sure the majority of buyers will choose to use the DP300 for its main function, as a robust 1000A jump starter. The company states it is sufficient to start a 4.0L gasoline or 3.5L diesel engine. I tested it on a 2-liter classic Datsun engine with a completely dead battery, and it spun up just as if the battery were new. Pretty handy to have around your garage, or to keep in your car for a road trip.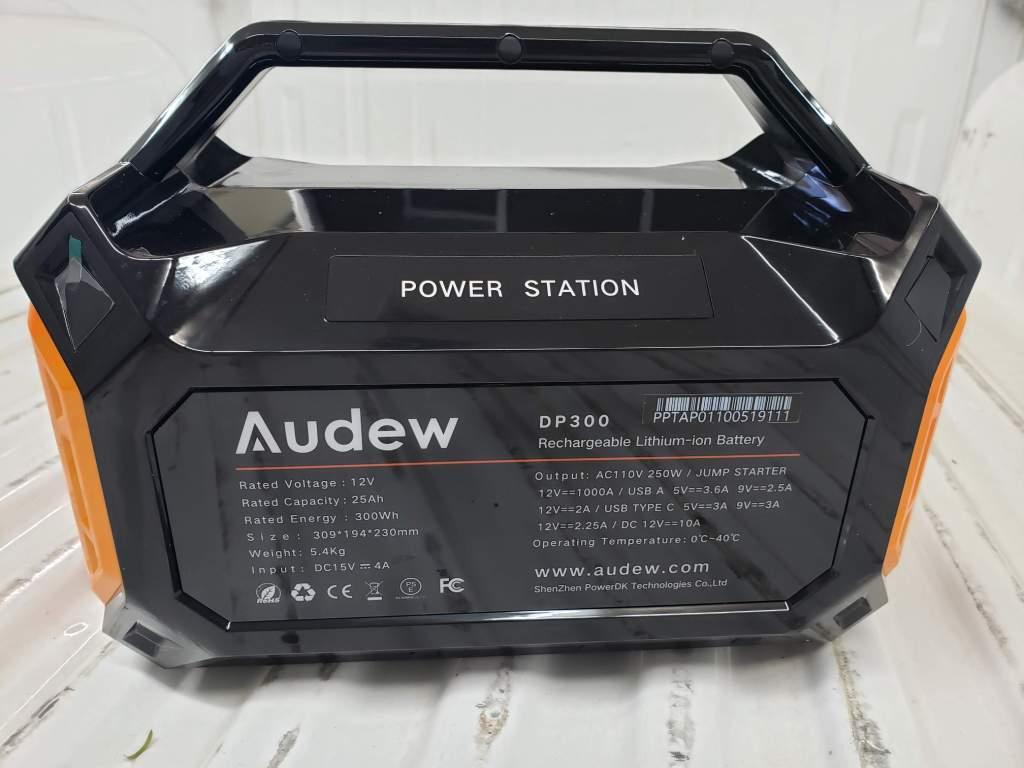 Audew provides a 12-month warranty from the date of purchase. All in all, I'm a fan of anything that prevents being stranded or inconvenienced, so this product gets a hefty thumbs-up from me.
Here's where you can get one: Audew Portable Power Station on Amazon 
10% Off code: NICOCLUB Apply the promo code NICOCLUB ( 10% off ) at checkout, it will be 20% Off. Expiry date: 2020-11-25 23:00PST