Several years ago, we completed a lengthy article series on resto-modding our 1968 Datsun 510 sedan, Betty: 1968 Datsun 510 Restoration If you haven't read it, it's a fun read – especially if you're embarking on your own restoration.
Since then, Betty has been to a ton of shows, cruises, and some local errands, but small issues kept popping up that simply couldn't be ignored any longer. Appearance-wise, she's great… but the powerplant had been exhibiting some light ticking that grew louder over time gave me concerns about the quality of the internal engine components.
Keep in mind, this was a built L20b, and having owned a bunch of old Datsuns, I'm pretty good at diagnosing certain issues by ear. This one was elusive: An rpm-dependent tapping that couldn't be traced to any one cylinder, and that went away above 2500 rpm. Valves were adjusted perfectly, chain tension seemed good, and nothing external was interfering. Compression test results were 185 / 179 / 178 / 180. Finally, it was loud enough to start the process of disassembly, if only to pinpoint the issue.
Removing the valve cover had already been done, but I decided to take a borescope to the area behind the front cover. The first thing I saw was the timing chain oiler jet pin was worn, with two grooves – but how? A look at the backside of the timing cover revealed witness marks where the chain had actually been wearing on the front cover, and there was more to be found. This engine was coming out, now.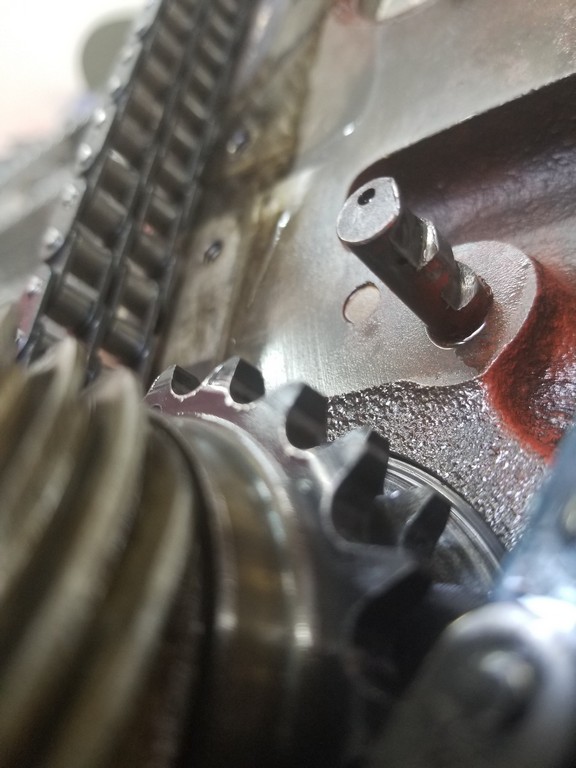 What we found during disassembly was interesting. Somehow, some way, someone had installed the tensioner incorrectly (again, how?). Even at full extension, it wouldn't have provided sufficient tension to tighten the chain (the tensioner was actually bolted in the WRONG holes). As a result, the cover didn't fit perfectly over the tensioner, which left a witness mark in the aluminum. That, and the wear grooves from the chain, had rendered the cover unusable. Janky work, to say the least. Calculating costs, I started to see our low-ish budget build getting expensive, and we haven't even gotten into the internals.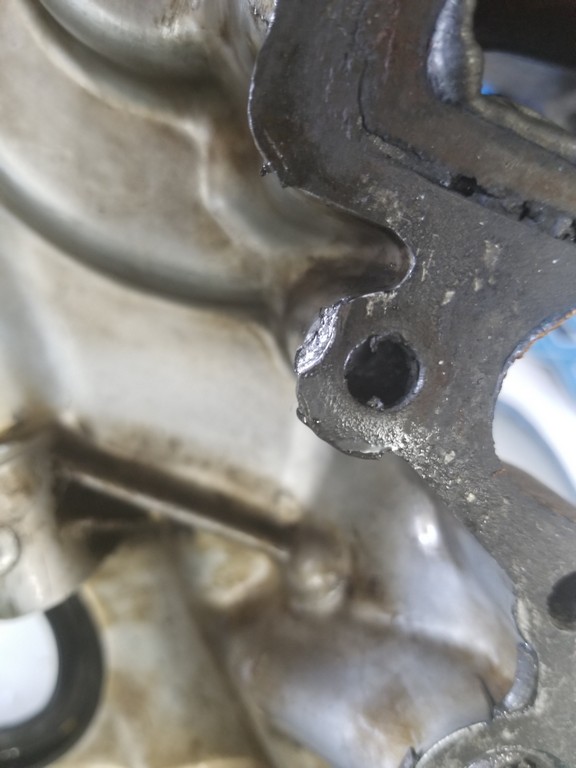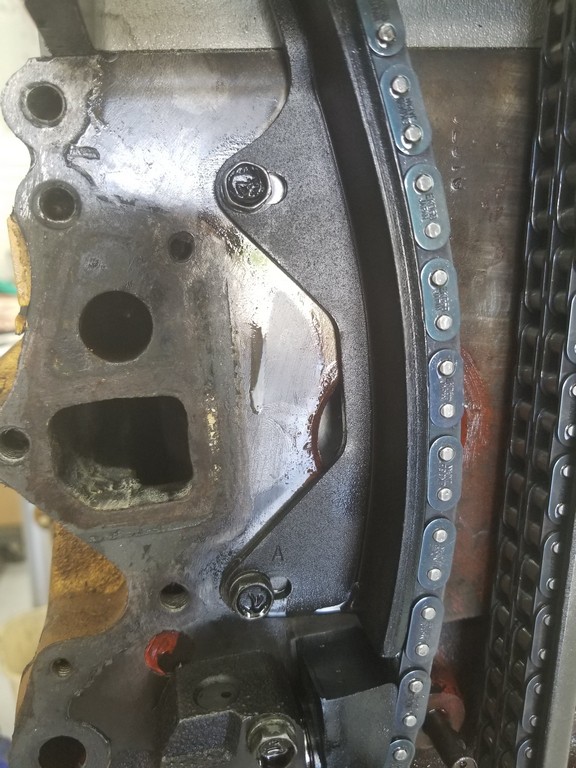 Although compression numbers were good, it appeared the engine had been re-ringed at some point. OK, that's good – except the gap was WAY tighter than factory tolerances (cold), which means further damage was yet to come. More quickie work in the past means a lot more work for me now, so out came the pistons. The thrust bearing flange and crankshaft main-thrust surface revealed end play of nearly 0.020, which meant the engine would eventually succumb to failure due to rod and piston misalignment. The final straw was noting that the castings on the head that ID the head itself were, well, partially missing. While this head (and its radical cam) were originally assembled for oval-track use, I expected the head would have been shaved – but measuring it revealed it was running on the ragged edge: 4.248″ is stock. This one was 4.190″. The cam towers were shimmed to make up for it, but realistically, this isn't gonna work for a street motor, and I'm not a fan of pulling the engine yet again.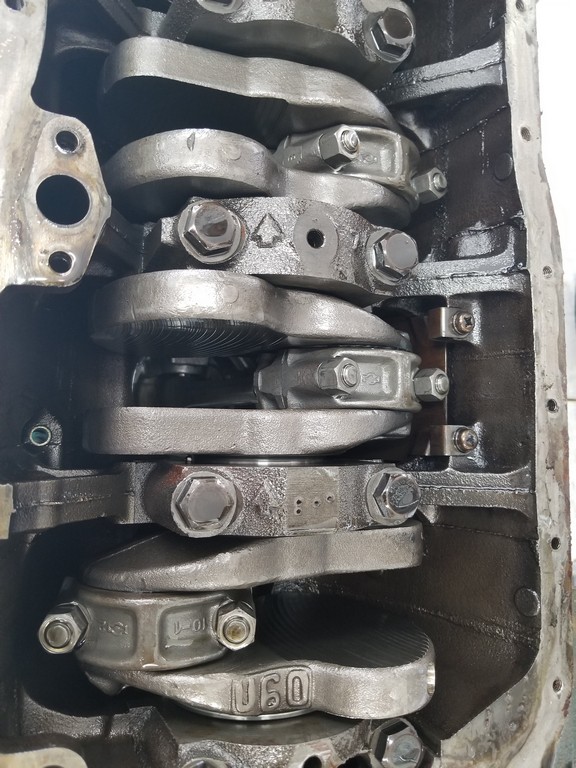 We're gonna need a motor. I've got some thinking to do – I'll fill you in on what we decided in Part 2.