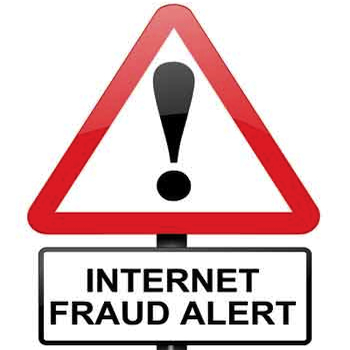 How to Protect Yourself From Fraudulent Transactions
Forums are a great place to buy and sell car parts and stuff online, and we've helped connect thousands and thousands of buyers and sellers over the past 14 years. We've found that most fraudulent transactions could have been totally avoided, if the buyer or seller had simply paid attention and done their due diligence.
Give us a few minutes of your time to share this short article, and feel free to share it with others – it may just help you avoid being the next victim of a scam.
NOTE: NICOclub is not responsible for the outcome of any transactions that originate in the NICOclub.com classifieds or elsewhere on the site. We are not liable for fraud committed by buyers or sellers, so it is imperative that all parties do their homework before sending any money or merchandise. NICOclub cooperates with law enforcement and participates fully in any investigative proceedings.
______
For Buyers: Before buying, ask for pictures of the item to be taken with a custom sign. Use PayPal, and DO NOT send money "as a gift." Offer to pay the extra 3%, or skip the deal. A legitimate seller will understand the need for buyer protection. Make sure PayPal indicates they are a verified seller. Discuss beforehand how long the seller needs to ship the item – Give seller 2 days to provide a tracking number, unless other arrangements have been made.
For Sellers: Make sure you are PREPARED to sell and ship immediately. NICOclub DOES NOT tolerate scammers, and we are well-equipped to find fraudulent parties – We WILL POST your personal information if the evidence suggests you have committed fraud.  Sellers would also be wise to photograph the item for sale with a handwritten sign – The sign should include the date and your NICOclub user ID. This is a great way to protect yourself from a shady buyer.
_____
Doing your OWN homework in an internet/ long distance transaction is vital. When answering an ad, get all information that you can about the seller. Be sure to read the instructions completely before acting in any way. The info that you need is as follows:
1. Home/work phone number. It is easy to reverse trace, where a cell number is not. If you get a cell number, casually bring up the conversation of cell service. Is theirs good, what package and carrier? Record and save the information both of home and cell.
2. Get the seller's street address and mailing address if different (ask if it is the same). Record and save the information.
3. It is helpful to get the seller's work address and phone number through casual conversation. Record the information and save.
4. Find out the seller's internet provider. The conversation could go like this: "Can you e-mail me a picture of the part? Then again, my server is so crappy lately it is a wonder that I get any e-mail at all. Who do you have for service? Is it as slow as _____?" Record and save the information.
5. When sending payment, use a money order with enough room to put your name and address as well as the name and address of the seller. It is vital that you get a money order that allows you to put a description of what the money order is for. Keep a photocopy and receipt of the money order.
6. Send payment via USPS and use delivery confirmation. This allows tracking the shipment. This way the perp cannot claim the funds were not received and this provides proof of USPS involvement. Keep the receipt.
7. Keep a record of all phone calls (phone bills would be great), keep all e-mails and print them out in paper form as well as a backup disk.
8. Keep a record of the for sale ad location, and make a printed copy/disk backup. I use Skitch and Evernote for this (everyone should have these two utilities, they're so functional and handy).
_____
Here are some additional tips from the National Fraud Information Center website regarding fraudulent internet transactions.
Do your homework, pay attention to the warning signs of fraud, and don't get overly excited about that "deal" until it's done… All these steps will help you avoid being victimized by a fraudulent buyer or seller.
Once you've got all this down, feel free to browse our classifieds section, or maybe list something that's taking up space in the garage!
Nissan – Infiniti – Datsun Classified Ads