Last month, I was fortunate enough to meet Ann, one of the owners of a really cool company that's doing some amazing work with carbon fiber… Common Fibers is a custom carbon fiber products manufacturer in Kent, WA. They create bespoke wallets for discerning guys (and gals).
Above and beyond the obviously impressive look of a high-quality carbon fiber wallet, Common Fibers also has the ability to customize or brand your wallet in many different ways. So, say you want to buy that special someone a unique, personalized wallet – You can have custom embroidery added to the inside fabric, a custom metal tag on the exterior, or even laser engraving on the exterior of the wallet.
Since their target market and our demographic are one in the same, we thought it would be cool to explore some of the personalization options Common Fibers offers, and perhaps even create a Limited-Edition NICOclub series of wallet designs!
My wife had been bugging me to replace my old, ugly leather billfold with something new, cool and 'hip' – so Ann and I came up with the prototype for a NICOclub wallet design. A couple days later, my custom wallet arrived… These are gorgeous!
Unpackaging: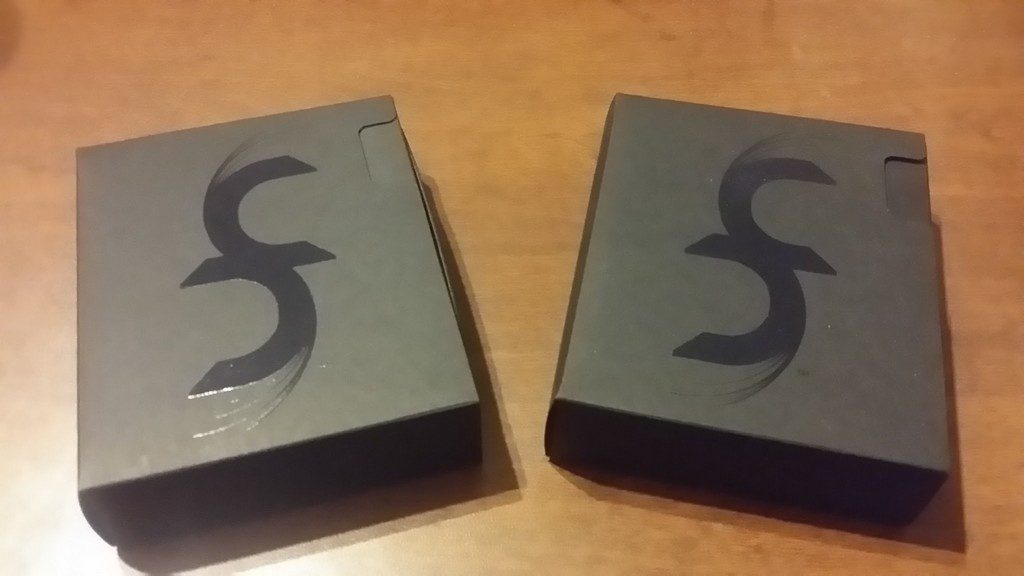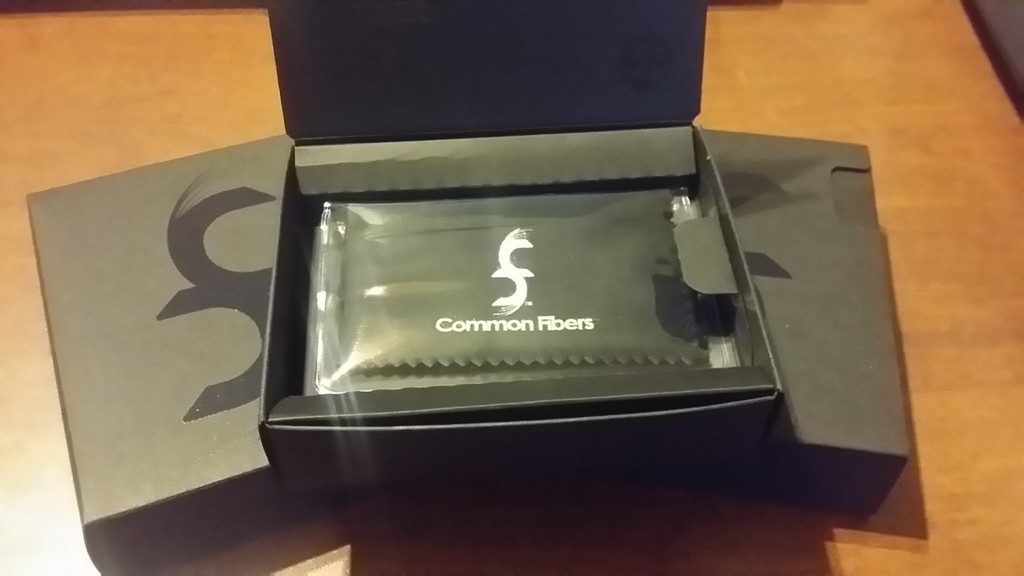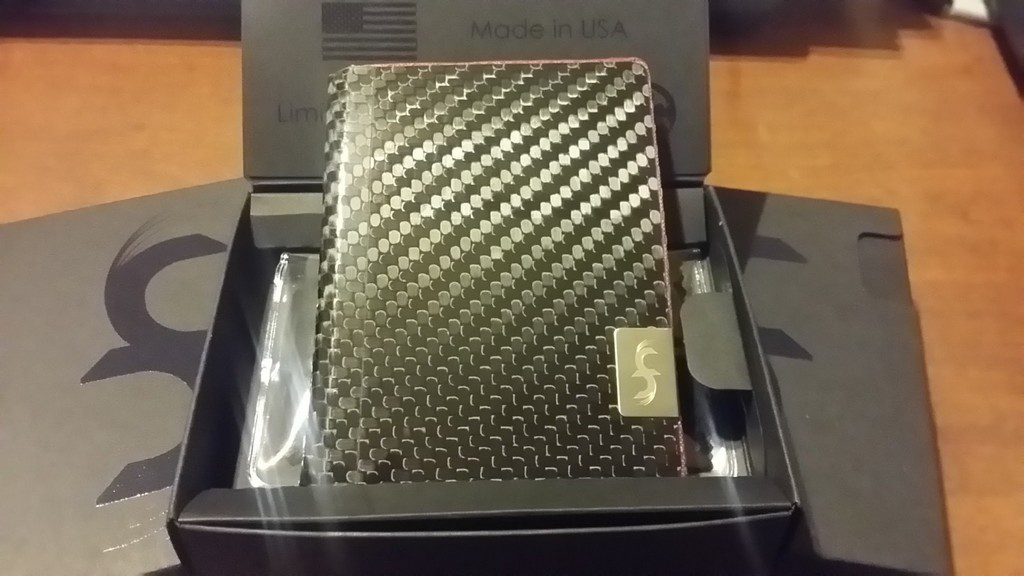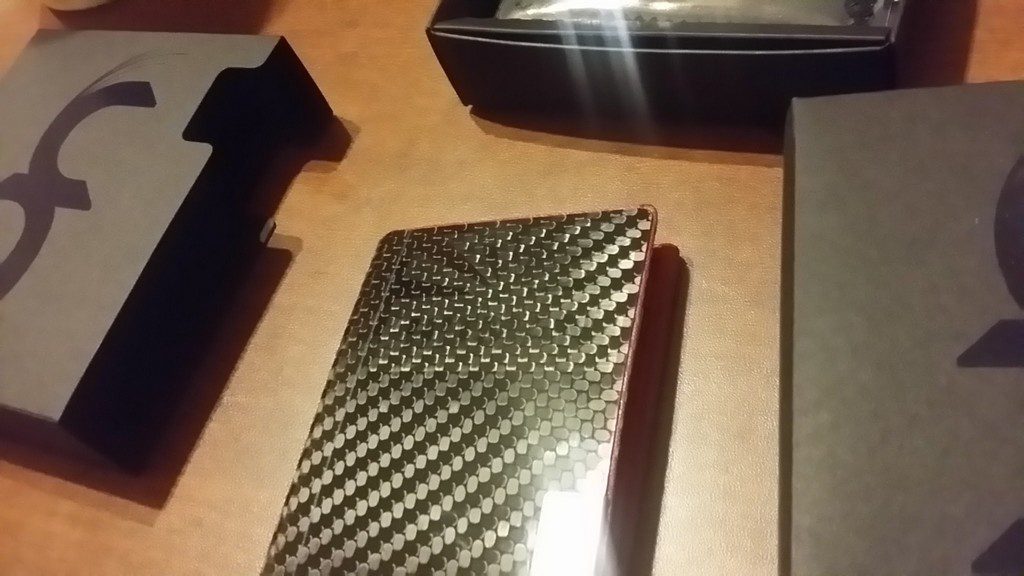 Since I'm not a big guy, I don't like a bulky, heavy wallet. I selected the SLM model. It's got room for a few credit cards, my ID, a few bills folded and tucked away, and a business card or two. Minimal thickness, maximum function. I've gotten a lot of compliments on it already. I'm still finding little details I dig about it, but I am totally in love with the thinness, and the inner lining design – so sharp!
Interior and Etching: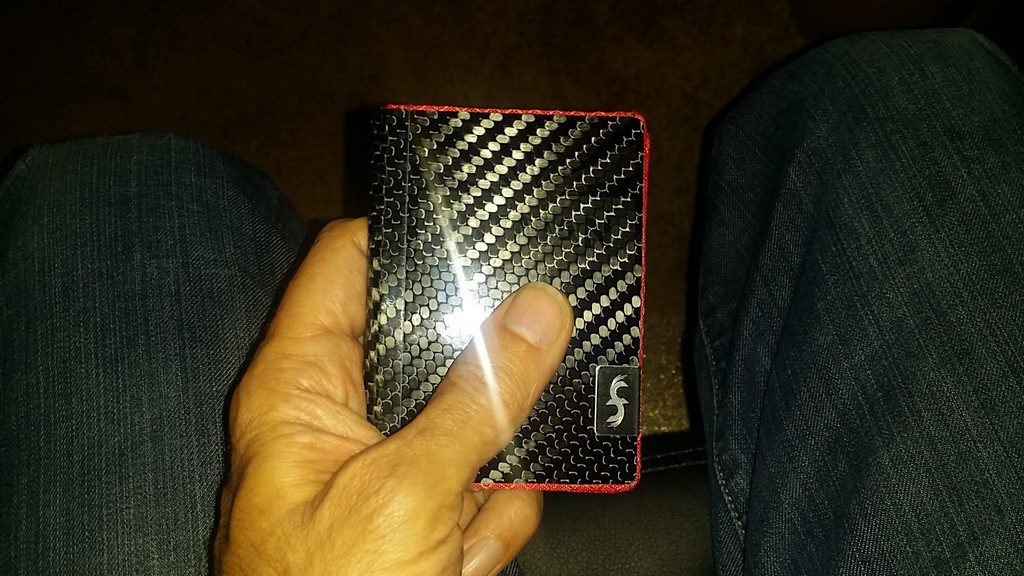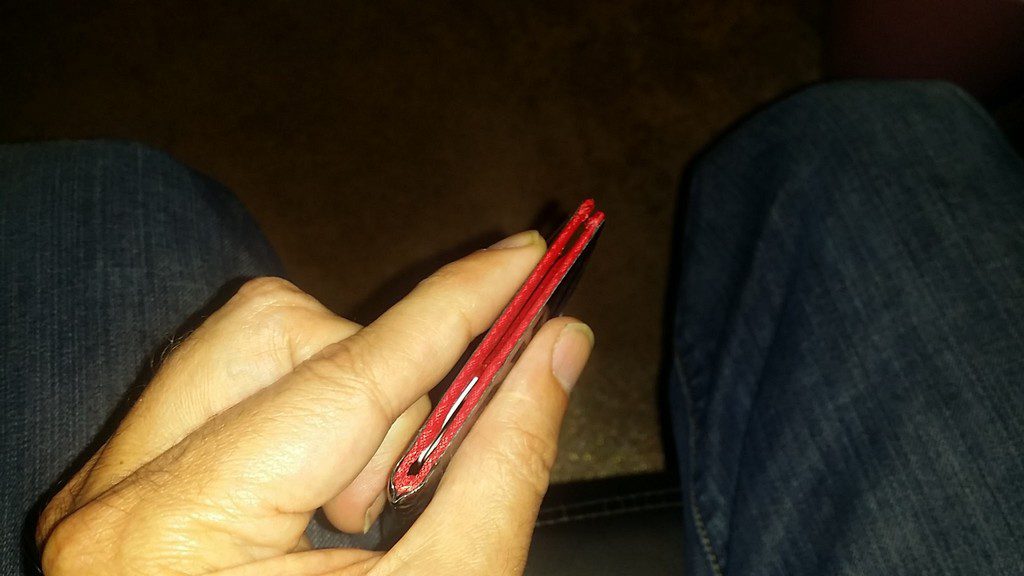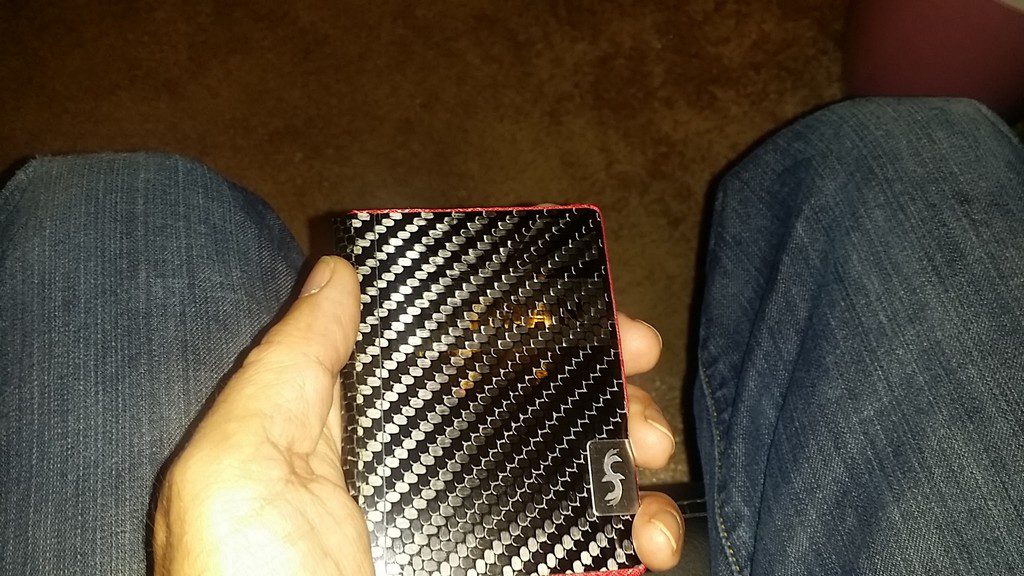 "But wait, there's more!" As a business owner, there are times when I really need to have a supply of business cards on hand, but don't need to carry the rest of my stuff – That's where the BIZ model comes in, and I have one of those now as well. I can tuck 20 business cards in it and distribute one with a flick of my thumb, without opening the wallet.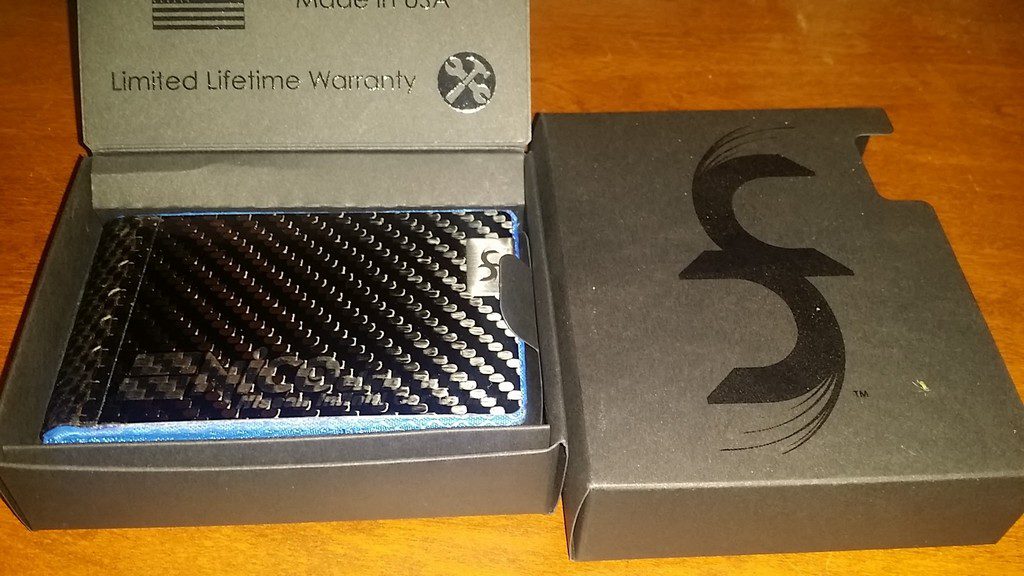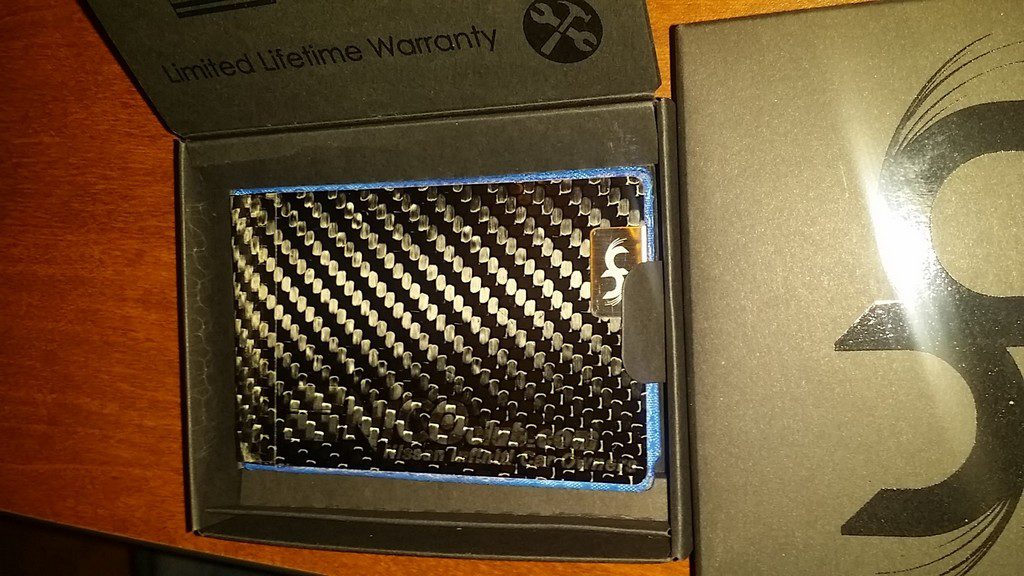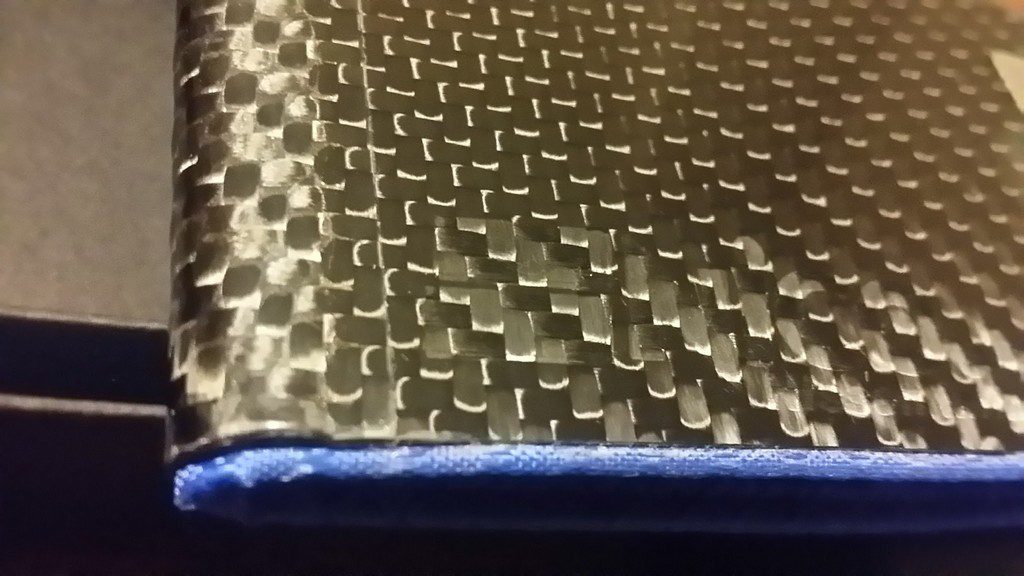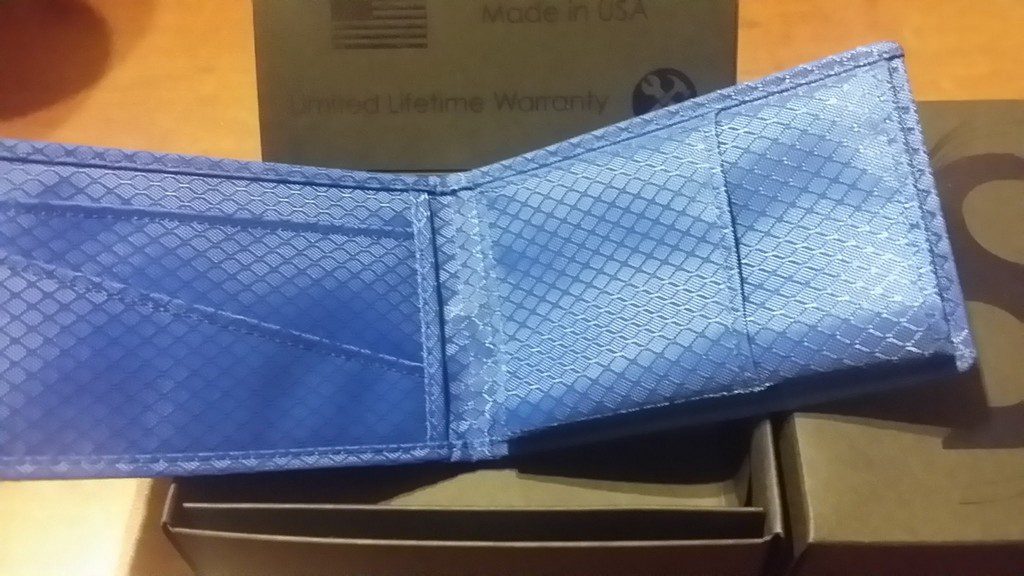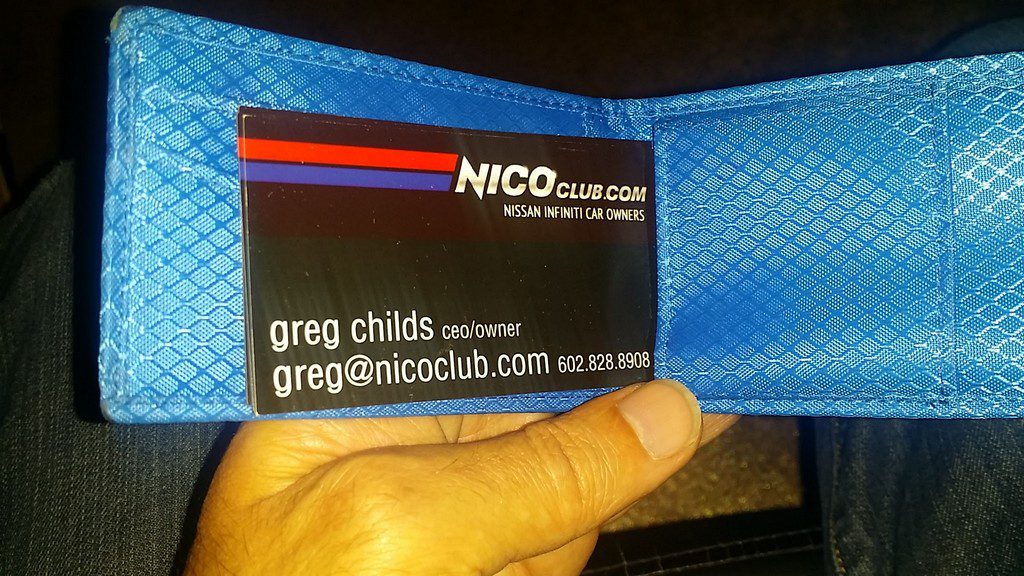 My business cards stay clean and straight, and I'm not fumbling with a binder clip or a rubber band like some rookie. This solution is the real deal, and it'll go with me anytime I go to an event, trade show, or anyplace I'm likely to conduct business.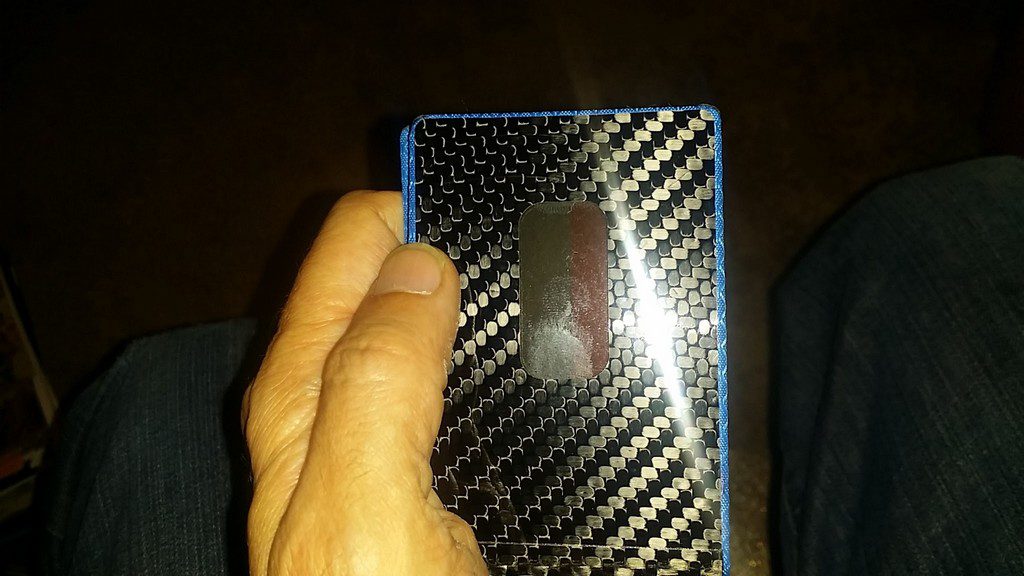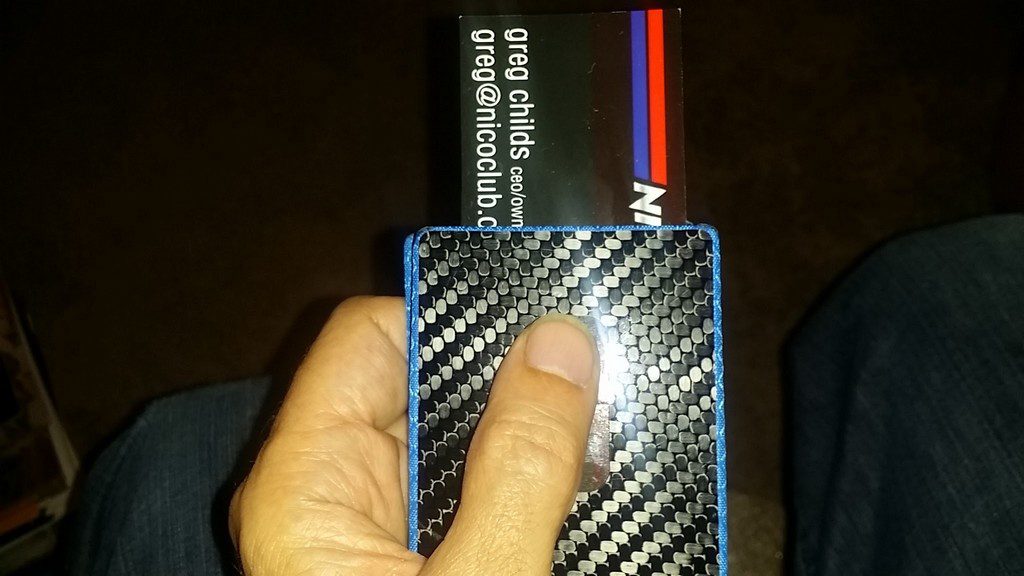 A couple of our staffers also took this opportunity to test out more of the Common Fibers lineup, so I'll let them share their impressions:
Andy Simmons: "This wallet is fantastic! I received an example of the MAX model in the mail a few days ago and I couldn't be more pleased. The first thing that struck me of course was its appearance. The carbon fiber is both sleek and very modern. My car club logo looks great while maintaining its subtlety and the materials are top-shelf. I have not seen anything like it and look forward to carrying it daily."
"Looking past its appearance and digging into the features reveals that it has full RFID protection. This is an increasingly important feature, especially for those that live in densely populated urban areas as well as those who travel. One's money and identity can be stolen before that person even realizes something is wrong. The protection this wallet offers provides the peace of mind that those things will not be easily stolen. Big points here!"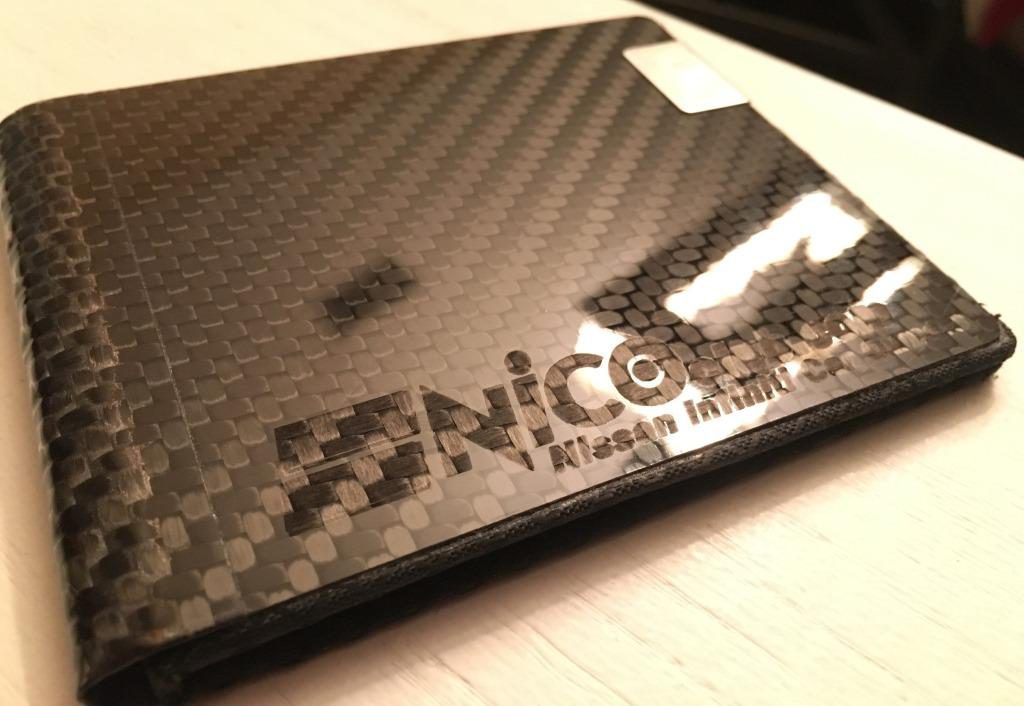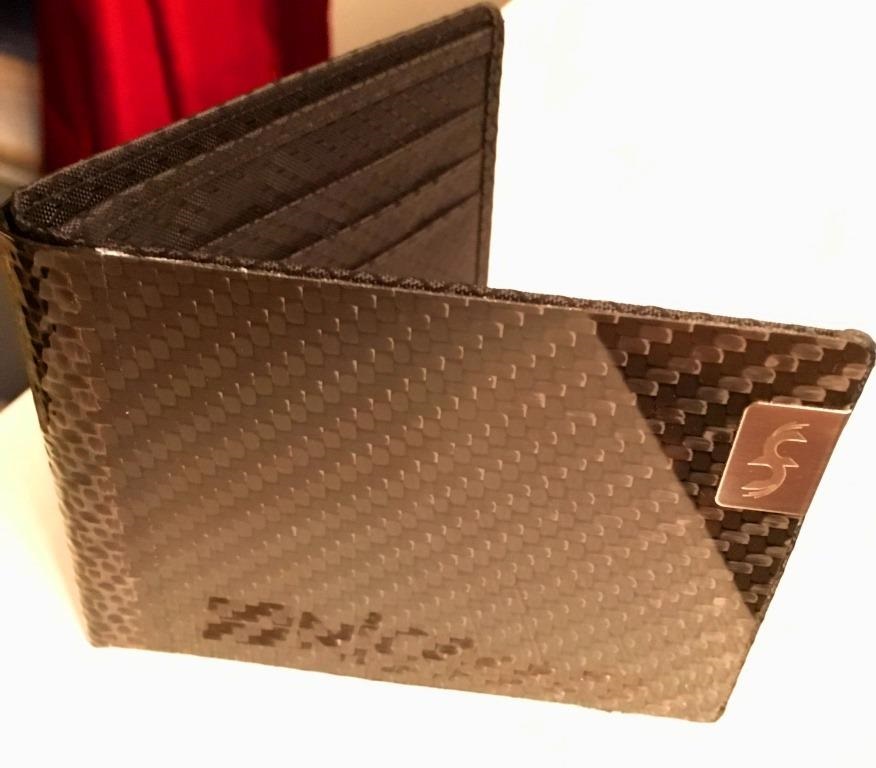 "Lastly, the fact that this wallet is so incredibly lightweight is a very attractive feature. As a prior service infantry soldier, I have come to appreciate equipment that is both light in weight and durable. Usually we get to pick one of the two, but this outstanding wallet is both at once. It will be my go-to wallet moving forward – well-done, Common Fibers!"
Chris Longino:
"I received a different version of the Common Fibers MAX wallet a few days ago and so far I've been quite impressed with the quality of it. My initial impressions of it were that it was a little cramped for the amount of cards and other miscellaneous items I keep in my wallet, so I actually had to de-clutter a little before actually using it. That wasn't necessarily a bad thing though, because I tend to carry too much with me anyways. The overall appearance of the wallet is excellent – the carbon fiber on it really gives it a unique look compared to your traditional wallets and the material inside seems to be very durable."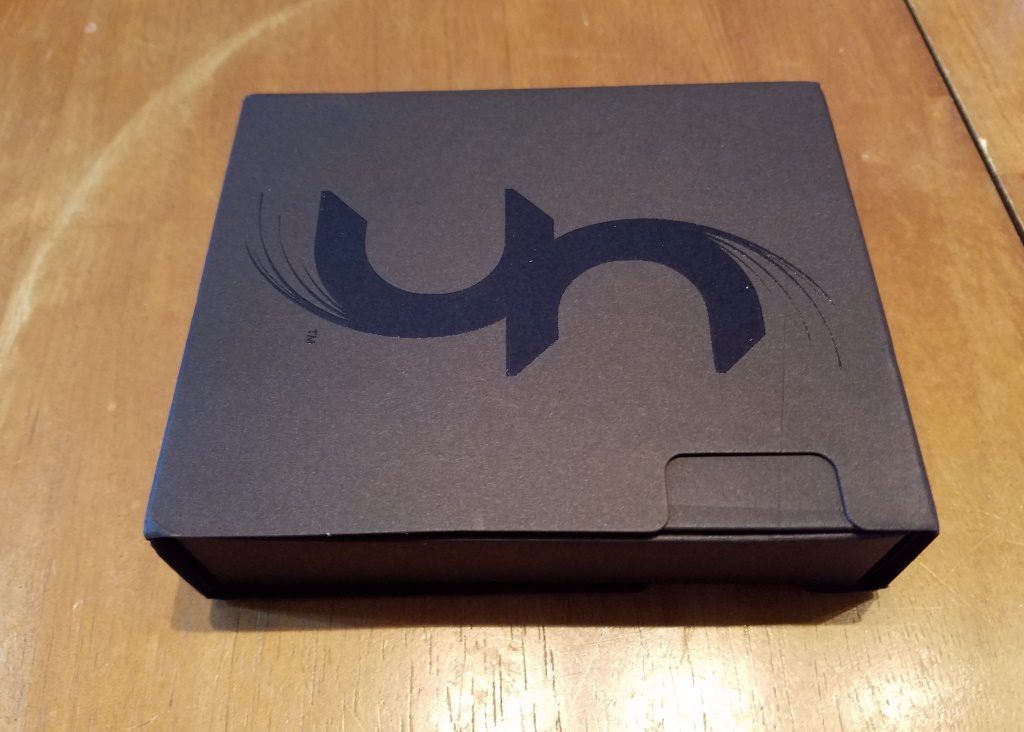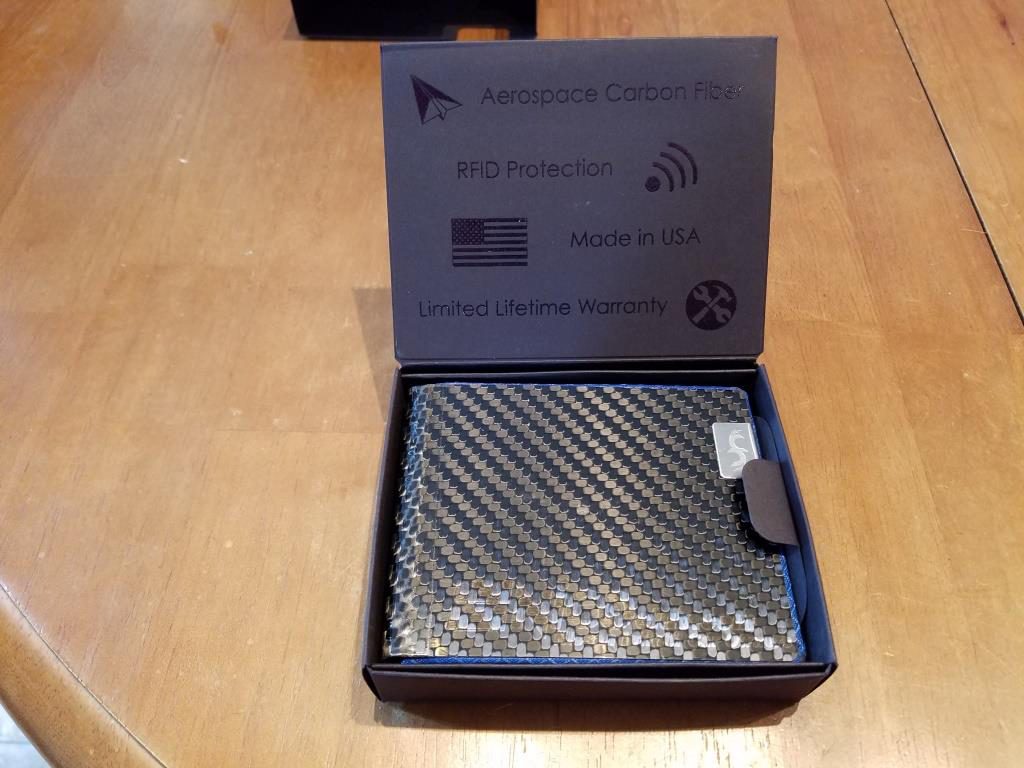 "Once I finally got all of my credit cards, membership cards, and ID's situated it in the wallet did appear to have a hard time shutting all the way at first. After a few days it seems to have stretched a little and is easier to close. It slides in and out of my pocket easily, with no wear showing so far. I would definitely purchase another one in the future, but maybe one with a little more room in it and an actual slot for a drivers license/photo ID to go. I definitely will be rocking this one until it falls apart, because I love how it looks and the laser etched logo on it looks awesome."