Tools Needed:
-Replacement Shift knob (of your choice)
-Flat-head Screwdriver.
-Protective Tape
-Vice Grips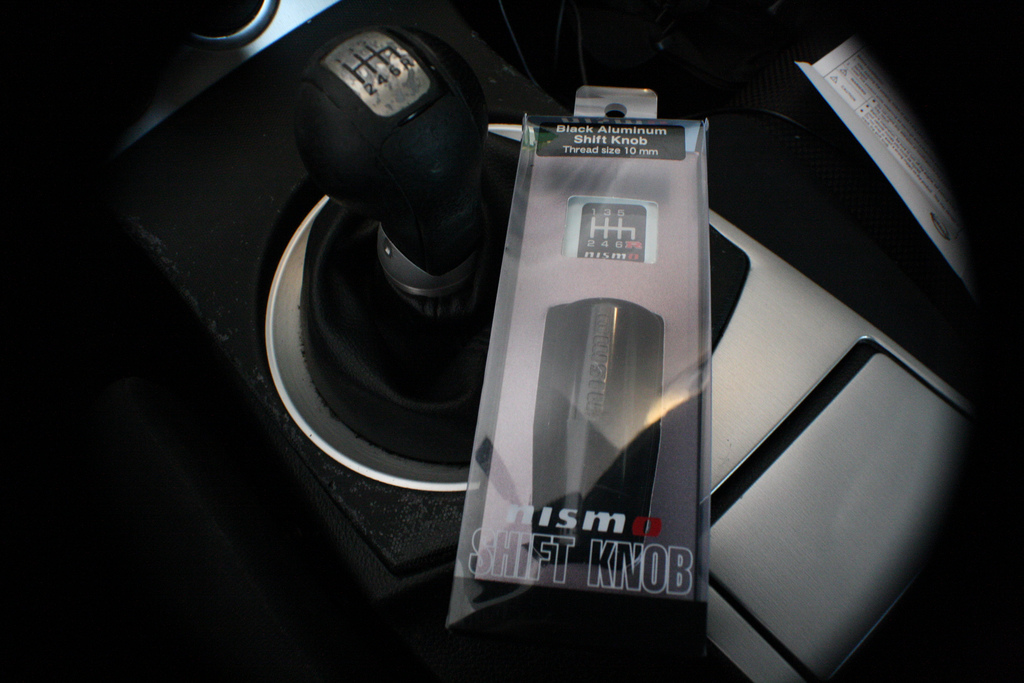 Pry open the shift console with a flathead, I marked the sweet spots where the clips are near in blue tape.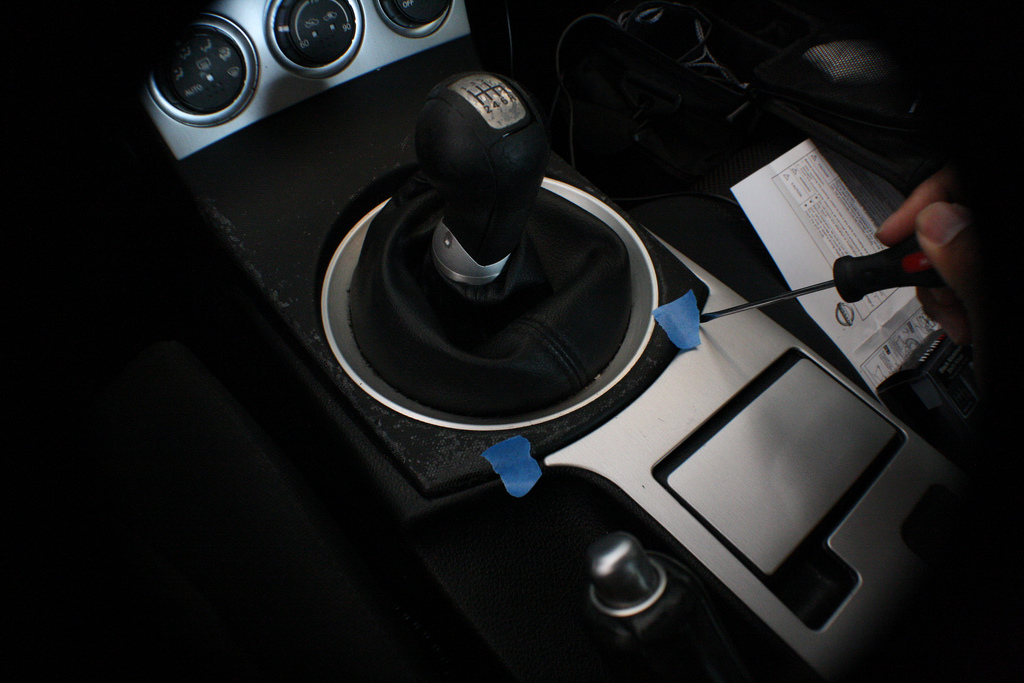 Once the clips have been detached, go ahead and pull towards you to release and free the other clips, thus removing the console.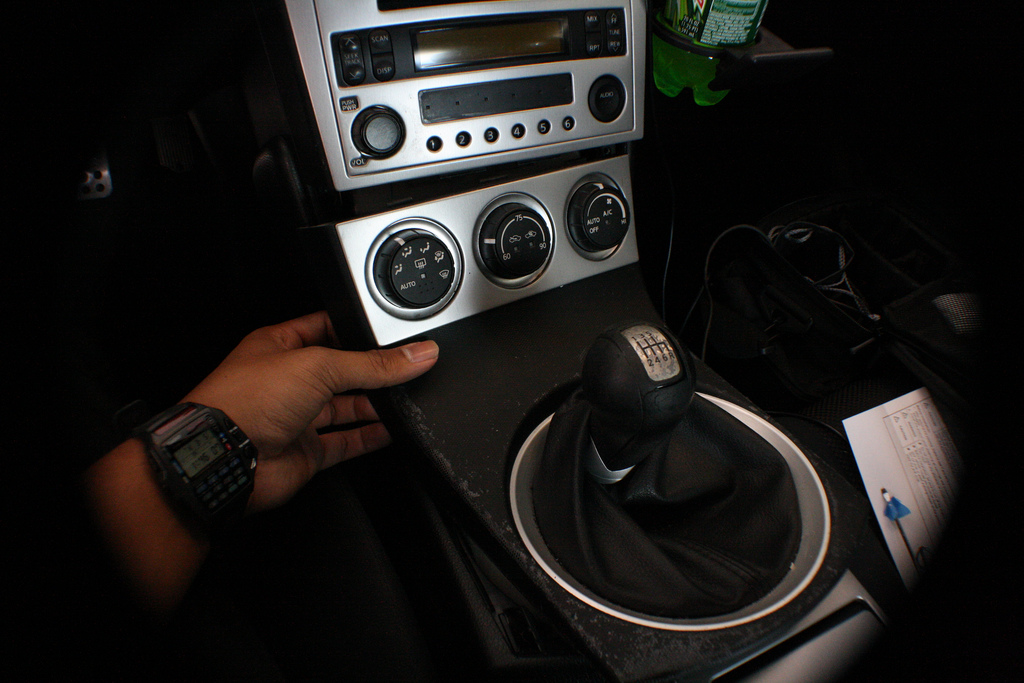 You'll notice a cotton ball under the boot, leave it be. You'll only be working with whats above that.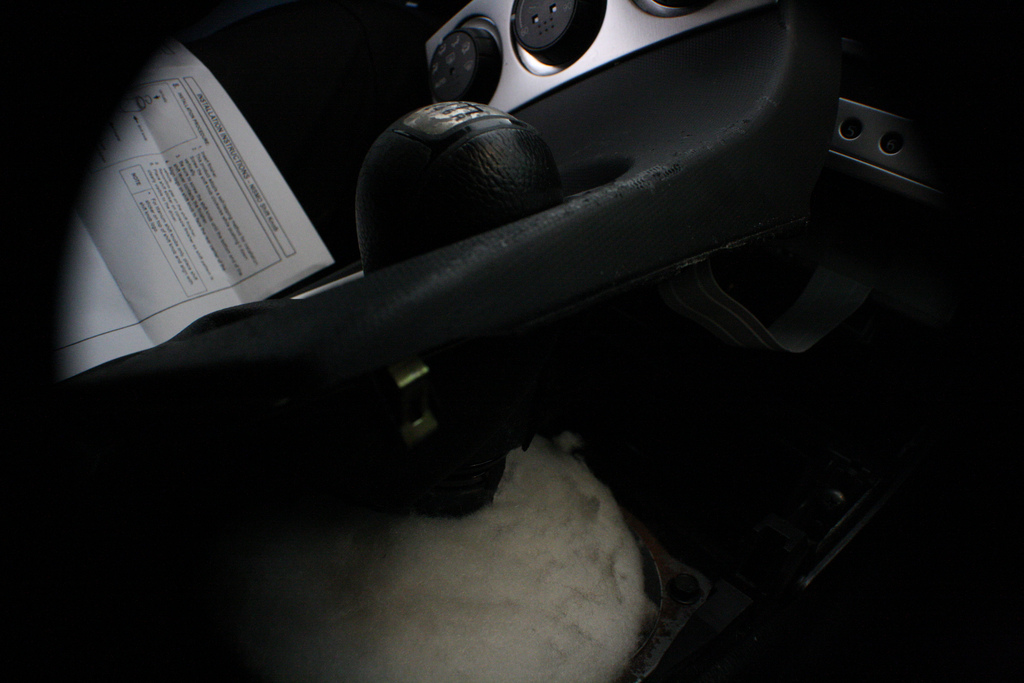 Now, you'll see the part which the vice grip has to clamp onto. Most people use radiator hose so it grips better along with the vicegrip – Although, there is already rubber wrapped around the stem. DO NOT ATTEMPT TO UNSCREW THE KNOB WITHOUT SECURING THE SHIFT STEM WITHOUT THE VICE GRIP, you can damage your transmission.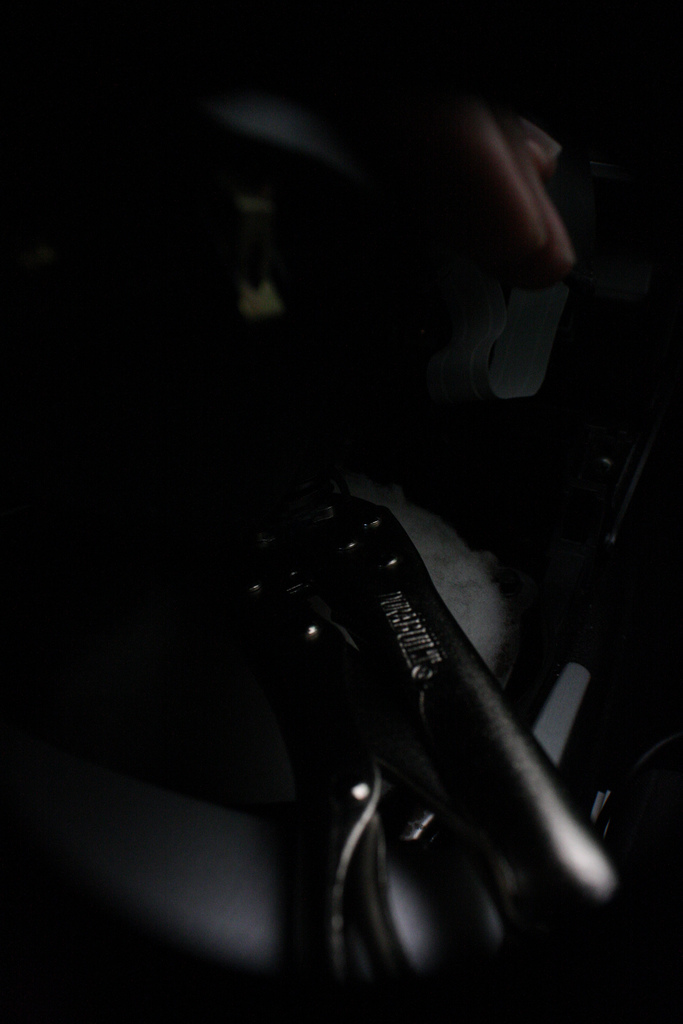 Now with the firmest setting on the vice grip, clamp it and make sure the grip is strong enough so the stem isn't going anywhere. The only thing you want moving is the shiftknob. Clamp vicegrips, and twist away.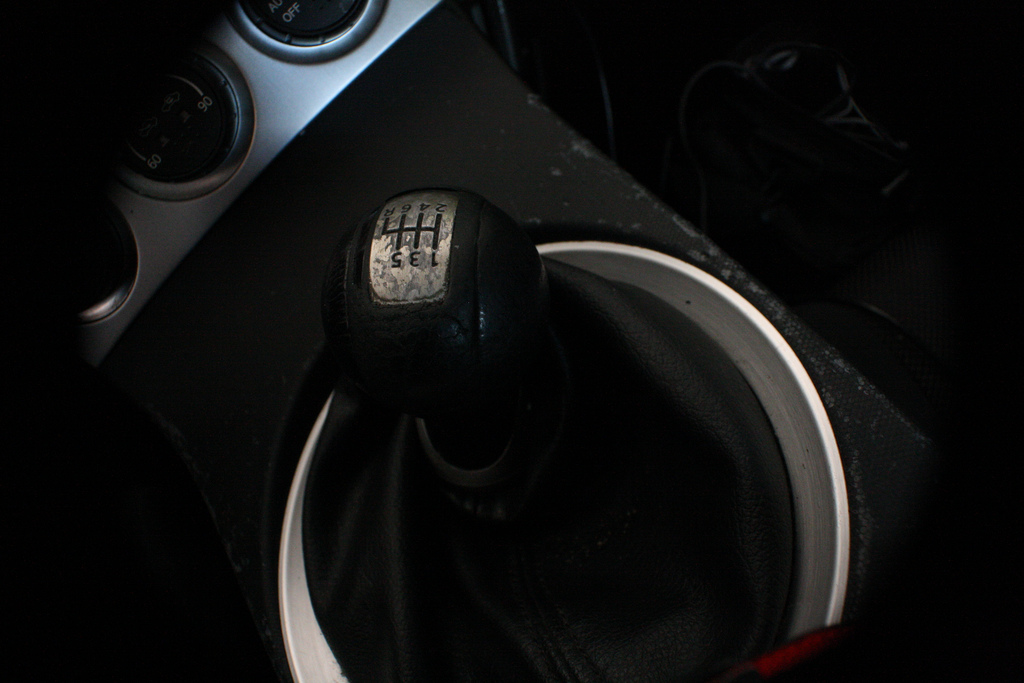 Voila!
Here is the knob and the bushing it comes with. Simple design, comfortable fit.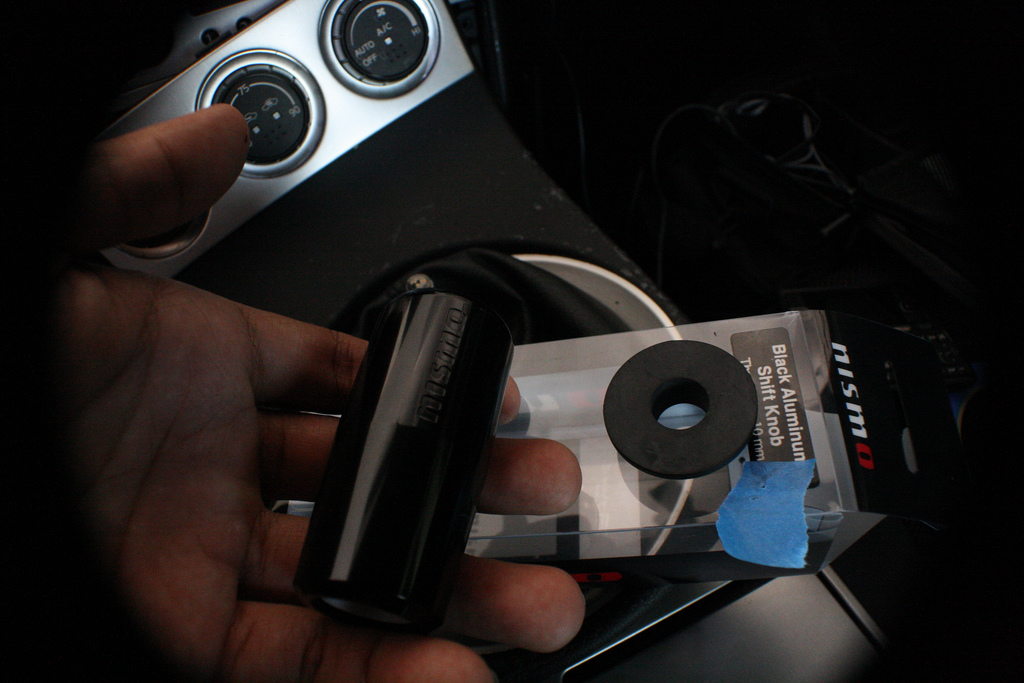 You will want to have the cup facing upwards towards the knob before you thread it on.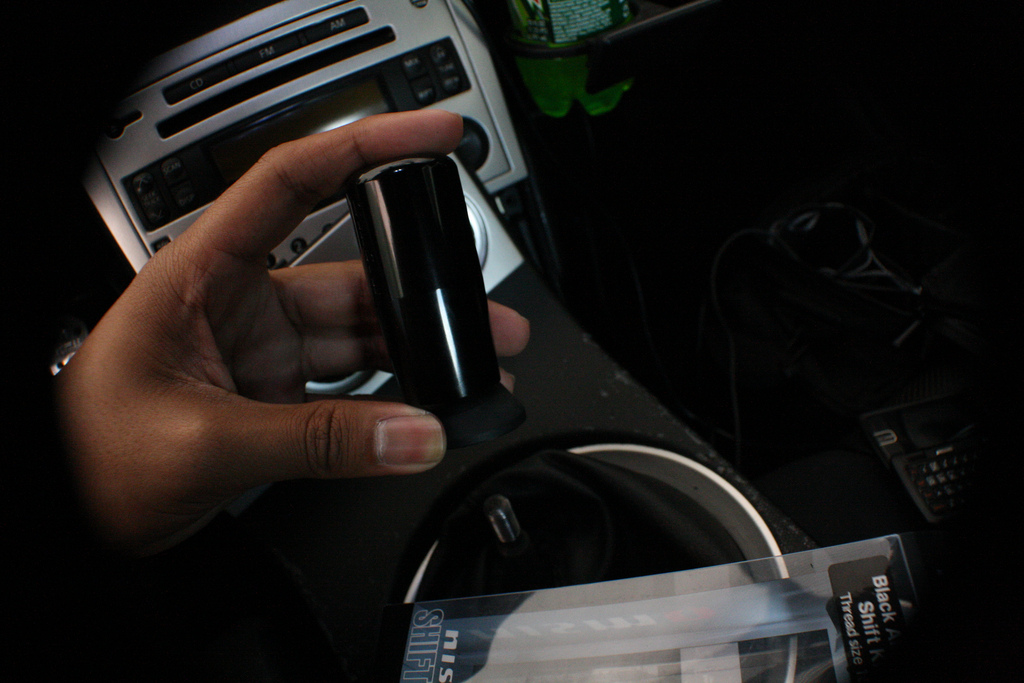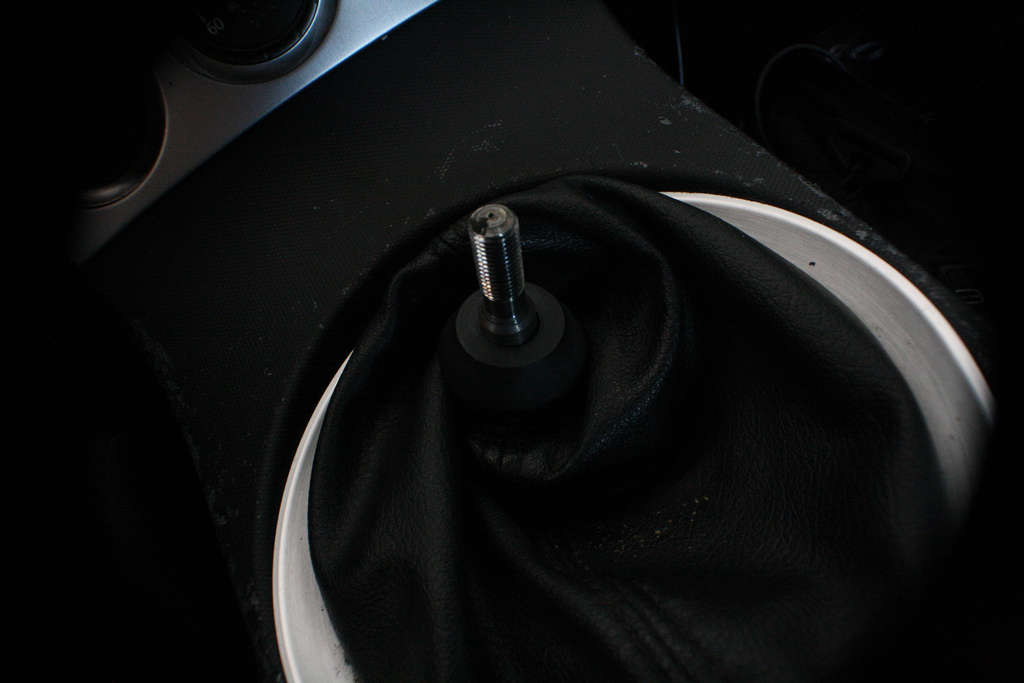 Now install your new shift knob, pop the console back in place and enjoy.