Let's install a Safety21 cage into a s13 hatch.What I have is a 7 point through dash cage. For now, I'm only showing the 5 point
install. You can buy a simple 5 point cage like this, and you can follow my
instructions to do it.
Difficulty: ****
Time: 4-6 hours
Cost: $750
Materials:
– Safety 21 Roll Cage
– installation hardware
– your favorite stickers (optional)
– roll cage padding (optional)
Tools:
– 12mm socket and wrench
– hammer or mallet
– punch or nail
– a friend
Procedure:
Put the main hoop into the car and drill out the 3 holes in the floor per side.They give you a metal baseplate that you put under the car. Then you put the 12mm bolts in there and tighten them up real nice. THIS is when 2 people will be VERY helpful. (I did the whole cage into my s14 by myself one day, MAN that sucked.)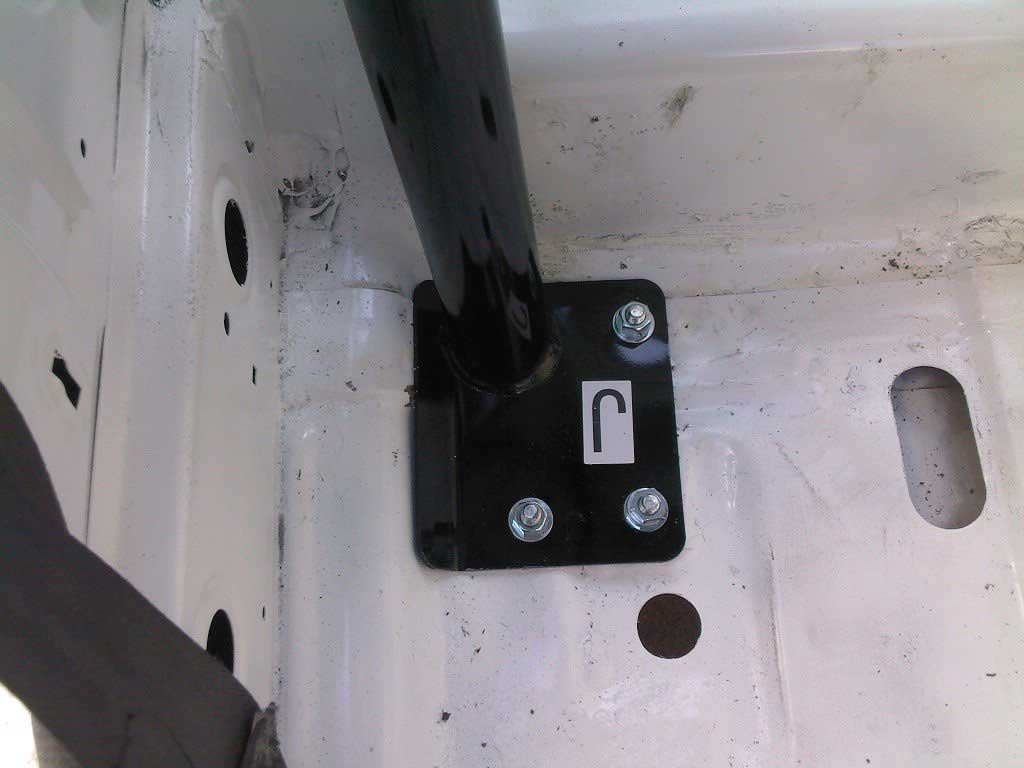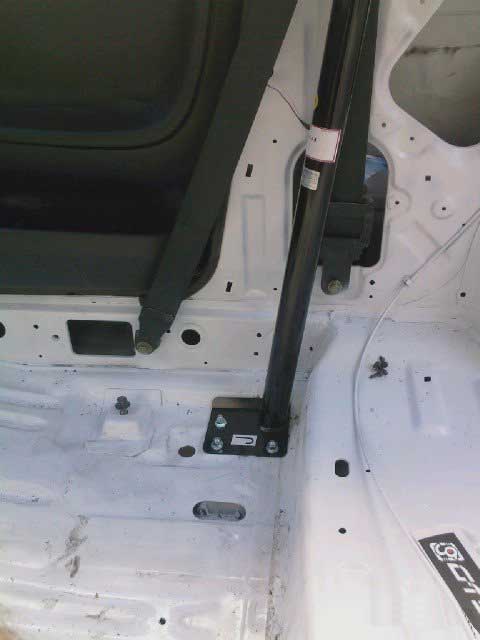 Great! Good job BROS
Now you will probably want to put the "down" legs in, huh?ok, bolt them up to the main hoop (dont tighten them yet though) Then you will see where they bolt into the wheel well thing. Now, guess what, You might not be able to get a drill in there to drill through, so try THIS. Get a hammer and nail. Hammer it through each hole so it is a marking point for you to see where to drill next. Then go under the car in the underside wheel well and take your drill and drill it through like THAT. NOW it will work. Ok? You are doing good champ. You'll be a mechanic yet!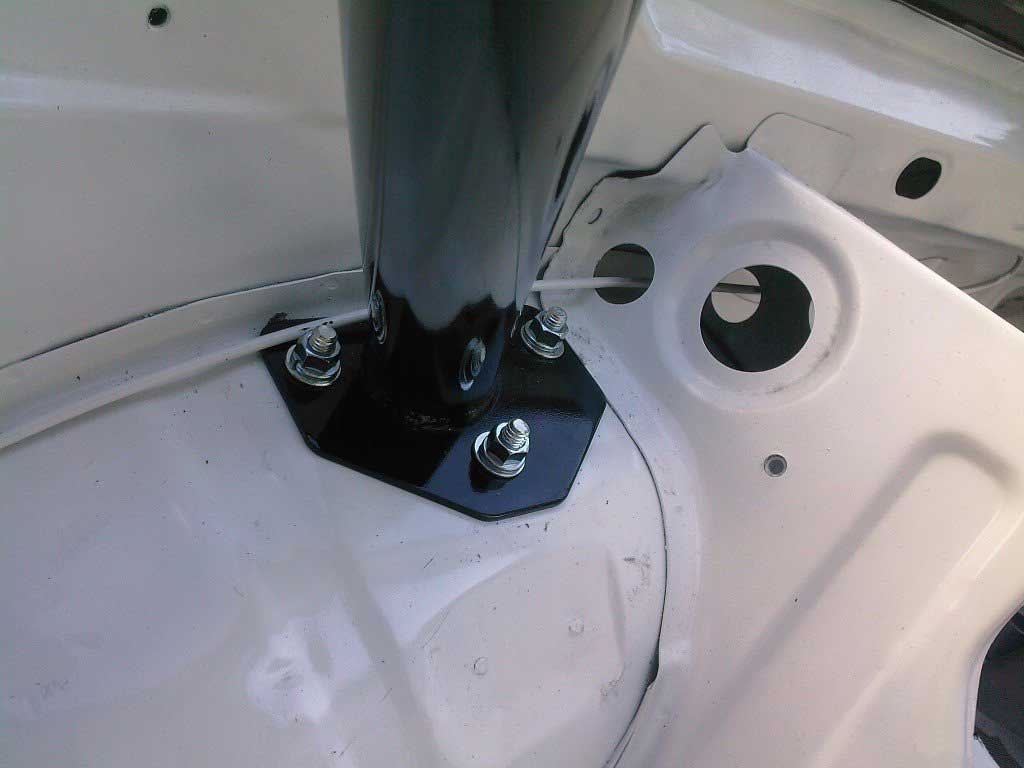 Of course again, those are 12mm guys. So, you will want your buddy to help you again. Also, I suggest put the the bolt aiming into the interior and the nut inside. If you do it the OTHER way, the bolt is going to stick into the wheel well and maybe rub the tire. No good.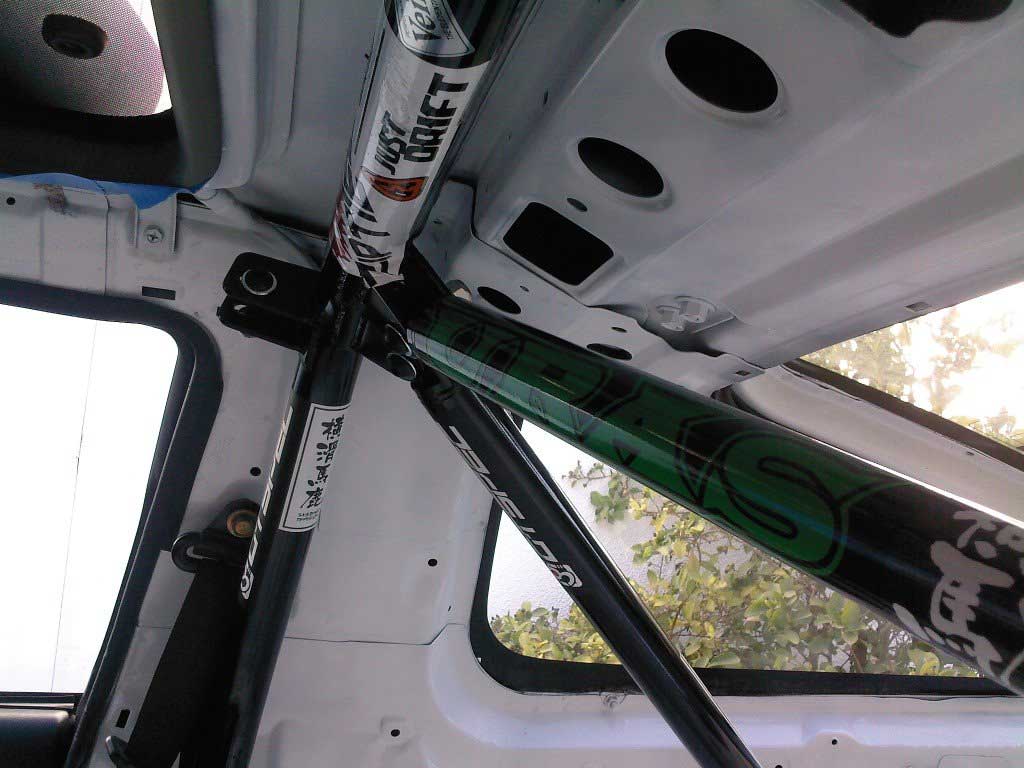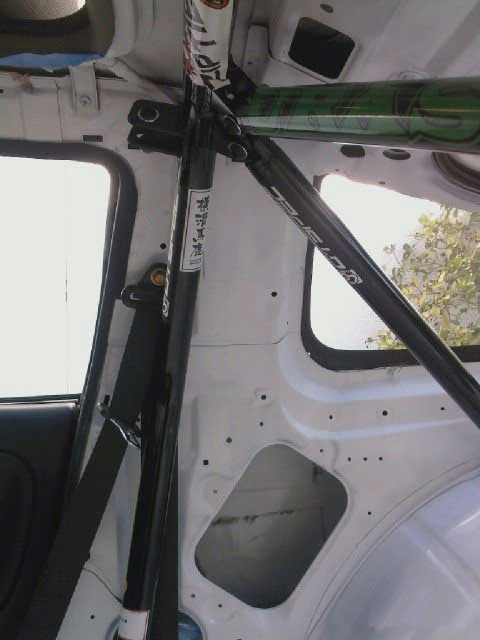 This is what the hoop and downbar area is going to look like. NEAT! So once the bars are all bolted to the chassis, you can attach the diagonal bar and tighten everything up. The Cusco hardware are a 17mm nut i believe and a Allen head bolt. Not sure what size the allen key is, sorry charlie.
Oh my god, it is REALLY coming together, huh? Are you excited? GOOD.
if you wish, you can attach your favourite stickers to the cage to spice it up. This isn't necessary, but it helps you with cool points.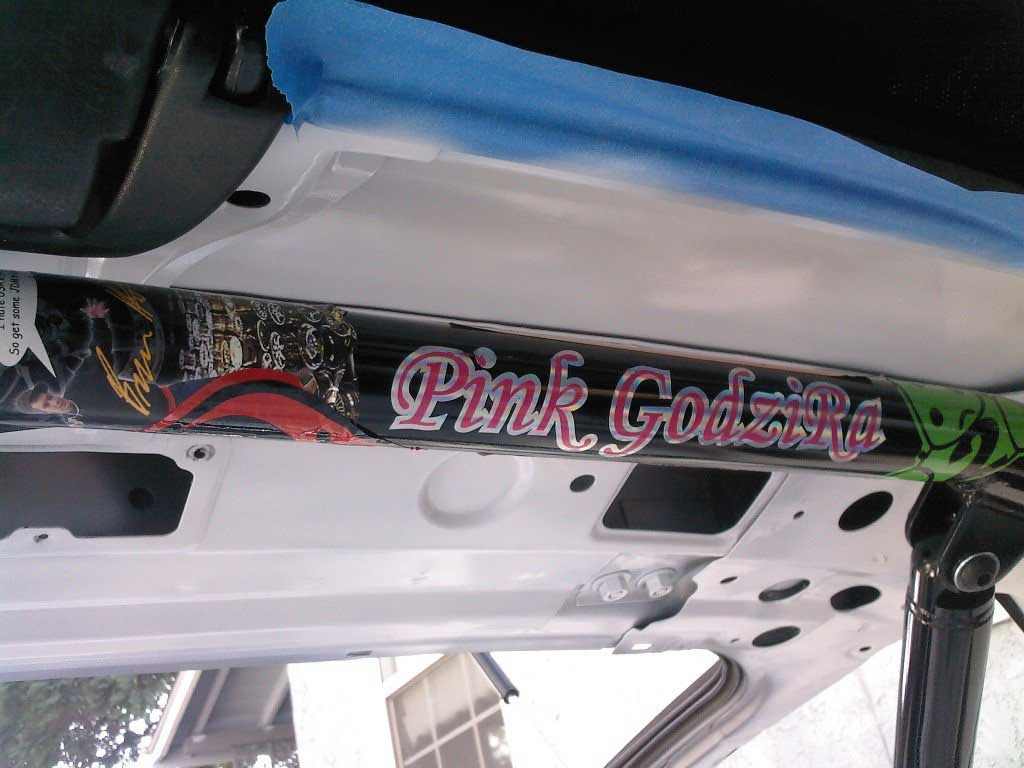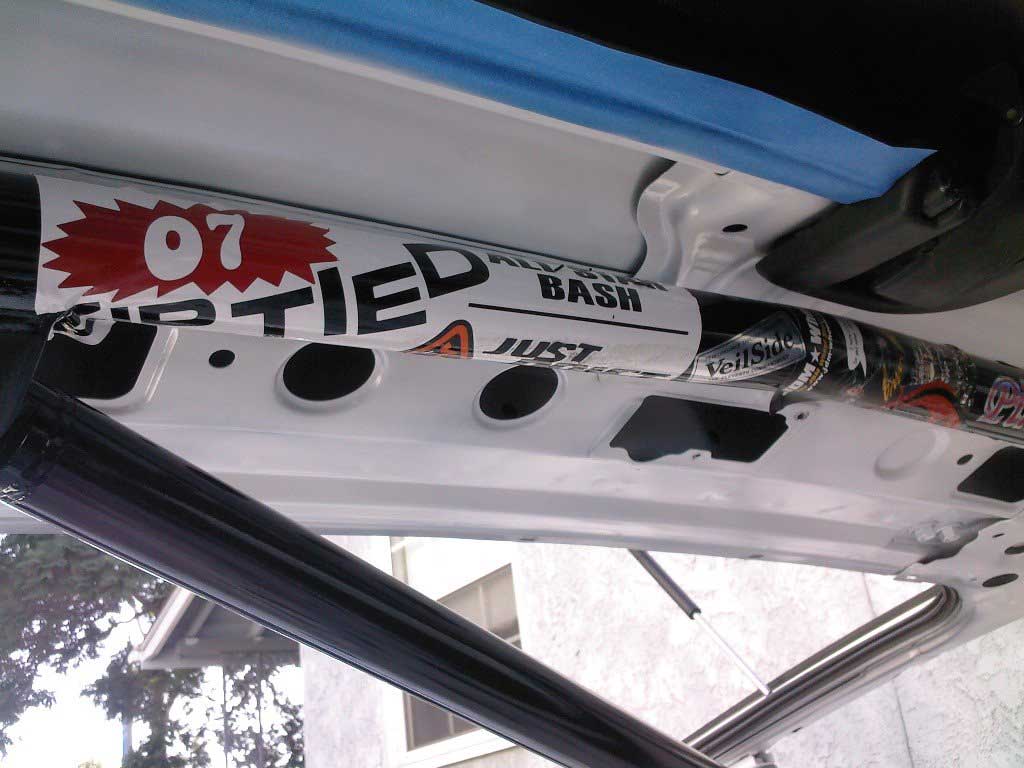 Now, everything should be nice and ready to go so let's take a look at the finished product.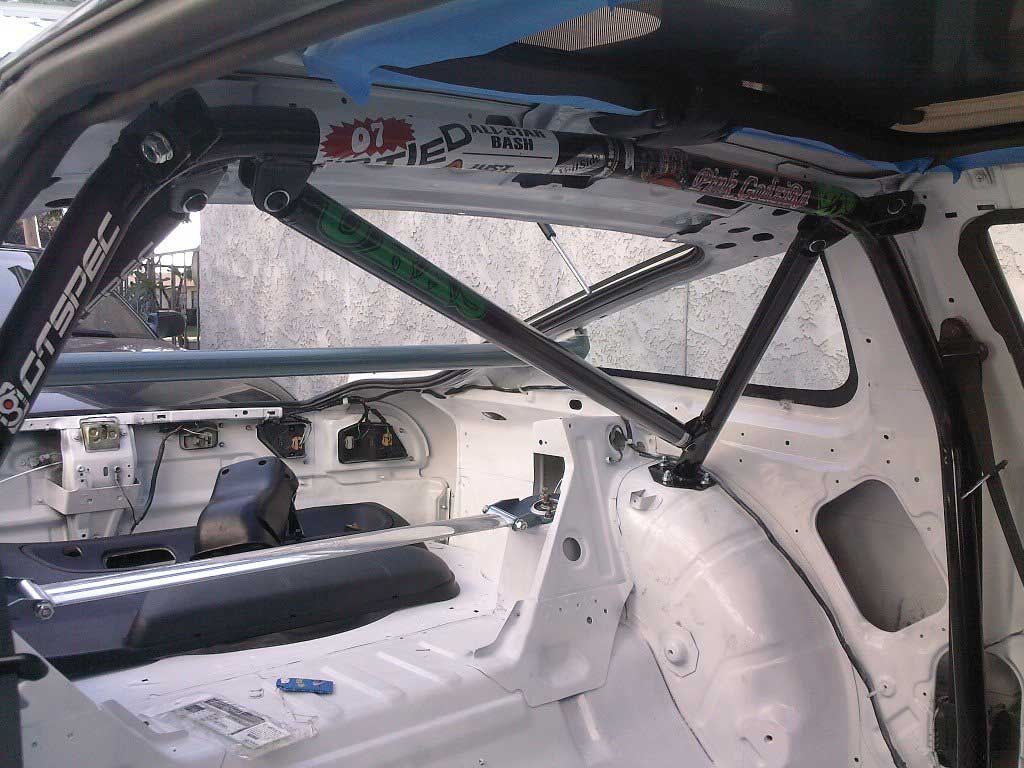 Now you are ready for some heavy drifting action.
by brianharte