Marc Bergeon is making his long-awaited comeback!
For most of us who are into motorsports, especially Nissan enthusiasts and specifically 240sx guys, driving at a competitive level is a dream… Some people are born with what seems like a natural talent for it, and others have to work countless hours to hone those skills.
So, imagine for a moment what it would be like to have SO much raw, natural talent from an early age, that you looked like an accomplished pro in your very first outing? Pretty cool, right? But what if, on the way to that dream, you suffered a setback that most people never recover from?
Let me introduce you to Marc Bergeon. Marc's been a regular in the Arizona track scene for as long as I can remember, and I started going to events more than a decade ago. Marc was born in Biarritz, France, and most of us call him "Frenchie". But lest you think he's a beret-wearing, croissant-eating, pacifist French sissy, I've got news for you… The dude is a badass. I'd like to tell you his story.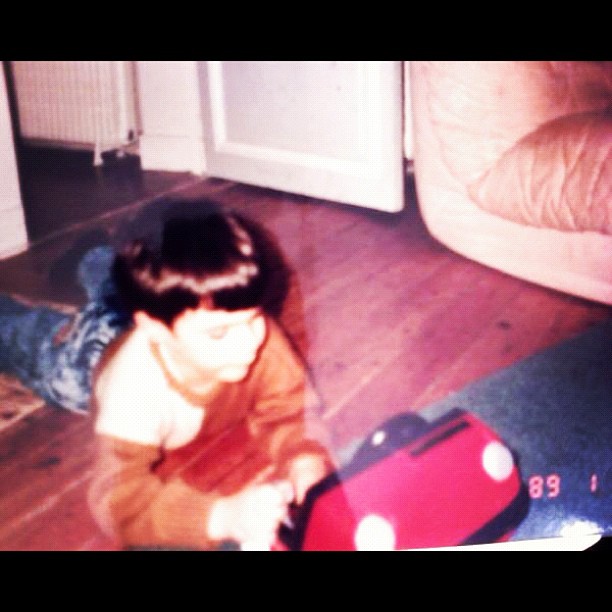 According to Marc, his uncle got him into racing at the age of 8 in a competition shifter kart. Upon getting his driver's license, Marc got hooked into drifting in 2003 in one of his first cars, a red zenki s14. Not long after, he started competing in Club Racing AZ and the NASA US Drift Series. In fact, he finished 2nd overall in the 2005 Club Racing AZ intermediate class drift season (driving a naturally-aspirated KA-powered S14). In 2006, Marc finished 2nd overall in the 2006 season of the NASA / K-sport drift series – again, driving a fairly unmodified KA-powered car.
All of us who attend drift events in Phoenix have always encouraged Marc – We know good drivers when we see them, and the drift scene in Arizona is very competitive. We turn out some damn good drivers in AZ, and Marc's one of the best. But applause doesn't pay the bills. Marc had some local support, having been sponsored by IntensePower.com since 2007, and had recently landed a sponsorship with D-Max in 2008. But as any competitve driver knows, it takes a lot more than that to field a competitive car for an entire season… this was going to be a long, hard road.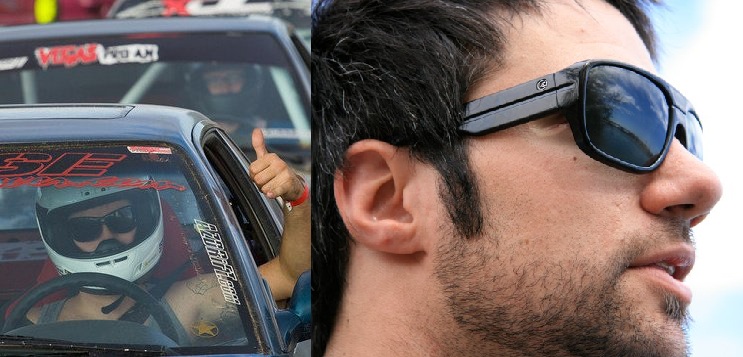 In the meantime, Marc was driving for a living as well. He drove for Nissan, Infiniti, Hyundai and Toyota as a pro driver for ride and drive launch programs, consumer ride and drive events and performance demonstration events. All this time, effort and focus was for one specific purpose. You see, Marc's biggest goal was to compete in a D1GP event and make the Top 32 for licensing.
However, on a blistering Arizona summer day in July 2008, Marc's life would change forever. Recently, Becky and I sat down with him to discuss what happened that day.
Marc explains: "I had just landed, two days prior, from a two-month tour… I was driving for Infiniti in support of their launch of the 2009 FX35 & FX50. A friend of mine came by to hang out and he wanted to go for a drive in my RB25 powered Kouki s14. I really wasn't feeling up to it – and I knew that the corded and frayed Dunlop DZ101s on my S14 remained on the car from my last practice event before I left for New York. My friend was relentless… he REALLY wanted to go for a ride. I finally gave in and off we went. We drove to a vacant cul-de-sac and started roasting the tires a bit, sliding along the edge of the curb, finished off with a manja down the exit towards my apartment. After giving him a pretty good ride-along, we decided to stop off at a gas station for a cold drink – after all, this was July in Arizona."
Now, as an interviewer, I don't normally insert personal commentary… but I think it's important to note that Marc doesn't tell his story to just anyone, and I was actually pretty flattered that he considers me enough of a friend to "spill" his story to. It's obviously still hard for him to talk about, which makes his story all the more important.
According to Marc, "This was when everything changed. I don't remember anything after heading for the gas station." Witnesses said Marc took evasive action to avoid colliding with another car, but the result was he wrapped the Kouki around a street light. Thankfully, two nurses happened to be on their way home from the local hospital, and they did their best to render aid.
Onlookers and witnesses gathered around as one nurse checked for vital signs. There were none. The other nurse looked at her phone, and made note of the time of death for the paramedics and doctors…
Marc Bergeon Returns to Drifting – Part II