by VStar650CL and AZhitman

A quick introduction and history lesson: Airbags are ubiquitous in new cars, with several having as many as 10 separate bags. The technology has existed for decades, and – trivia alert – the 1972 Chevrolet Impala was among the first airbag-equipped vehicles manufactured by GM, but these were government fleet vehicles. The 1973 Oldsmobile Toronado was the first car with a passenger airbag sold to the public. The 1981 Mercedes-Benz S-Class sedan had airbags. The 1987 Porsche 944 turbo became the first car to have driver and passenger air bags as standard equipment.
Nissan waited until 1990 to equip two vehicles in its lineup with a driver-side airbag. Interestingly, the Pulsar NX was one of them, joined by the late-year production 300ZX. Six years later, the Nissan Hardbody got its first driver-side airbag…. OK, enough history.

Given the number of SRS (Supplemental Restraint System, commonly known as airbags) questions we've seen here lately, it seems like it would be a good idea to remove some of the mystery. However, the first thing to understand is this disclaimer – Read it twice:
1) Airbags are, very simply, a directed and constrained explosive device that explodes in roughly 20 milliseconds, at 200mph. Any repair or maintenance on the components associated with the SRS is best left to professionals. Some things simply aren't worth the risk.
2) If you do decide to accept this risk, do not work on any SRS system without first disconnecting the negative battery terminal. If you do, you're a hopeless idiot, neither I nor Nissan / Infiniti will be responsible for your injuries.
3) Never use a multimeter on an airbag, or on anything connected to an airbag. The juice from your ohmmeter is more than sufficient to discharge a bag. If you do, see #2 above.
4) The juice from static electricity is more than sufficient to discharge a bag. Ground yourself frequently or use a grounding strap when working with SRS. If you don't, see #2 above.
5) If you see someone driving with a pet in their lap, please refer to them as – you guessed it – a #2.
That all said, it also expresses why airbag repairs are often so expensive. Before digging in any further, check with your dealership and find out if your airbag issue is covered under warranty. Airbags (unlike seatbelt mechanisms) are only covered for the duration of the new-car limited warranty (on rare occasions, dealerships can make exceptions to this).
With that said, the only replacement airbag guaranteed to be safe and functional in an accident is an original equipment unit purchased through the dealership service department. I've witnessed people trying to remove airbag assemblies from vehicles at the local Pick-n-Pull salvage yard, and I make sure to stay the hell away from them. There's simply no sense in exposing yourself to danger when a trained technician can handle it with the correct tools and in a controlled environment with no out-of-pocket expense.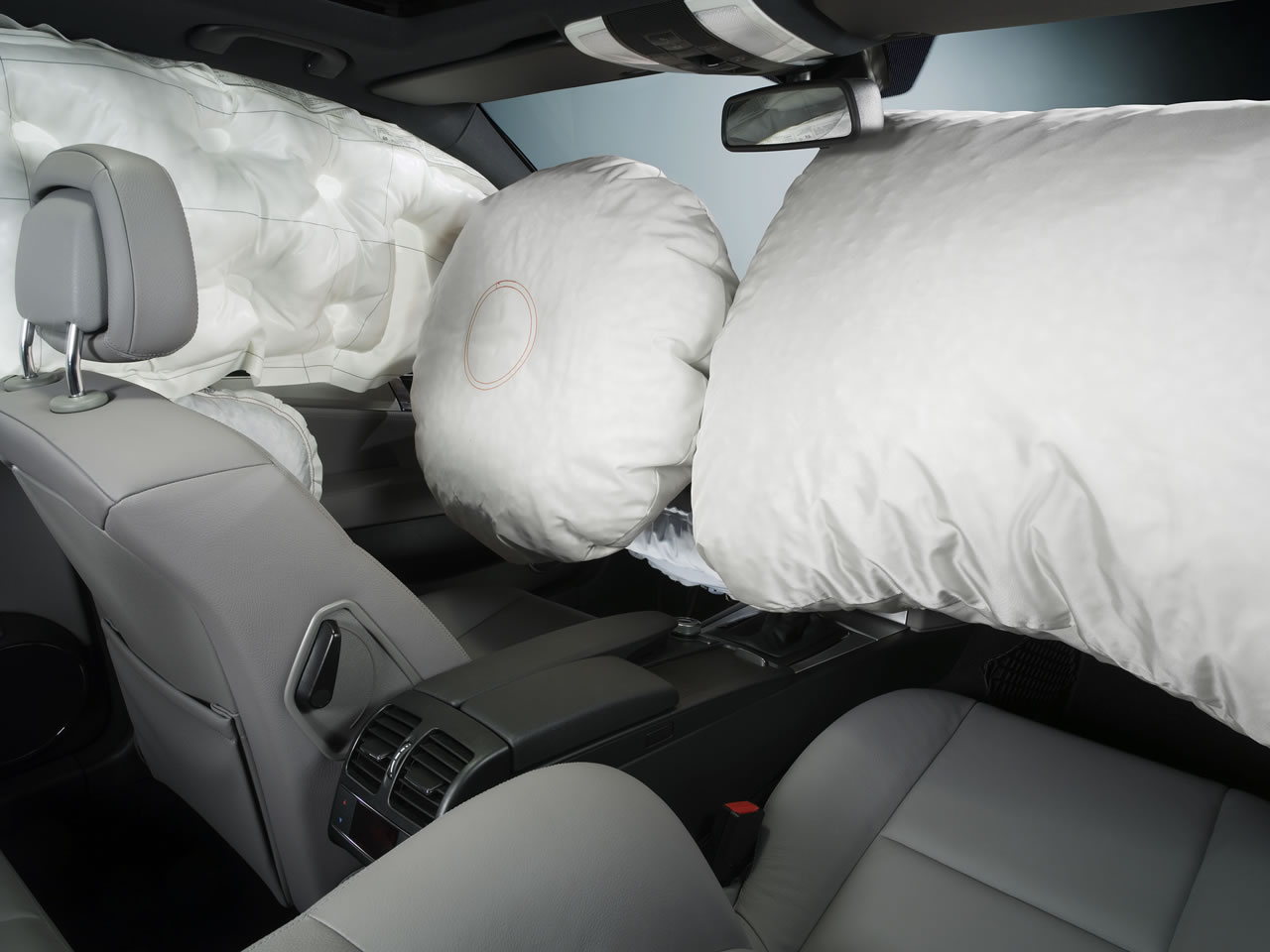 If you examine the SRS Control section of any Nissan or Infiniti service manual, you'll notice that the diagnostic info isn't really info. It consists of something like, 1) Inspect Harness, 2) Replace A, 3) Replace B, 4) Replace C, etc etc. The reason for that is purely lawyerly, but in practical terms it means your dealer must follow that sequence when your bag lamp is lit. They can't deviate much and they can't repair wiring at all, because it's an invitation to a massive lawsuit… not just if a bag fails in an accident, but also if a technician is injured by one. To put it bluntly, airbags are extraordinarily dangerous and you shouldn't be working with them if you don't know exactly what each and every setting on your multimeter is good for. Sadly, there are lots of techs in the business who don't know that, so the lawyers are right.
So, the rest of this piece is strictly for the reasonably-skilled and electrically-educated. Look at your meter settings and if any of them have a question in your mind, stop reading right now and make an appointment with your dealer.
Okay, for those still here, on to the educational part. There are lots of yellow and orange connectors on any modern car, but not all of them are dangerous. An example is the side-impact sensor wires in the B-pllar. They have yellow connectors, but they can't detonate anything unless you're dumb enough to play with them with the battery connected and the key on. However, right next to them is probably a connector or two for the seatbelt pre-tensioners, which ARE dangerous. So the first rule is, know the components you're working on and around, and assume anything yellow or orange can explode in your face (or shock you, stopping your heart) until and unless you know otherwise.
That's important, because the fact is, airbags rarely fail. Most airbag lights will be due to wiring issues, connector pin-fit issues, failed sensors, or a failed Airbag Control Unit (ACU). We call the latter "the brain" for short, but I digress. What that means is you'll be working mostly with the wires. Yes, your troubleshooting skill can easily make the difference between $5000 worth of components or a $10 pigtail or $0.50 of wire — or an exploded bag and severe injuries or death. So before you touch anything, read and understand the service manual and familiarize yourself with the entire system – first where everything is, then what's connected to what.
The reason most airbag lights come down to wires is simple. The "squib" or ignition circuit in Nissan and Infiniti airbags generally has very low resistance. Most bags can be "simulated" by putting a 2 ohm 1/4 watt resistor across the harness terminals. Resistance that low means the ACU is measuring a vanishingly small voltage drop when it tests to see whether the bag has an open circuit. Just a few tenths of an ohm of added resistance in the wiring can cause a bag to read "open" instead of healthy, which then generates a DTC (airbag light).
There are certain Nissans we see this problem on routinely because of the way wires are routed. Side Airbag codes on a 5th-generation Altima (2013-2018 in the US) are a good example. The bags are in the seat backs, and the harness makes two right-angle turns between the seat connector and the bag, plus being wedged flat by the seatback board. The wires rarely break completely, but once enough strands snap to raise the resistance, the bag starts to intermittently throw an open code. In a kinder world I could fix every one of them by re-stringing new wires from point to point, but like I said, lawyers are lawyers. Technicians legally can't do it this way, but you can. A dealership will be required to sell you a $1600 seat back, but you can buy $0.50 of wire and solder-shrink connectors.
Oh, yeah, solder shrinks. That brings us to our next disclaimer: NEVER USE ELECTRIC SOLDERING TOOLS ON WIRES CONNECTED TO AN AIRBAG. Same old story, electric irons can carry a charge (or even live current) on the tip. The Altima side bags are a perfect example, because there's no removable connector at the bag end of the wires. To re-string it, soldering on the wires while they're still attached to the bag is required. You could safely use a butane iron, but by far the best and safest way to repair any SRS wiring is solder shrinks. Here's what a solder shrink looks like: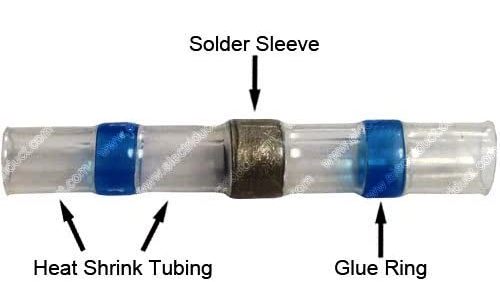 You can get a whole box on eBay or Amazon for $10, and they're God's gift to good wire repair. Just heat them with a torch or lighter until the low-temperature solder in the middle runs and the plastic sleeve shrinks up. The colored band at each end is waterproof adhesive, so the result is a repair as strong and durable as the original wire. Don't mess around, just get some. This is a life-and-death component you're working on.
You get the point, though, about a tiny bit of added resistance. Most Nissan / Infiniti airbags do have a connector you can separate from the bag, so a high-quality ohmmeter that can measure hundredths or thousanths of an ohm can tell you a lot. The only rule is, make sure the wires for the bag you're checking are disconnected at both ends, not just at the bag. The ACU's don't need much power to run and your meter can actually back-power the chips on board, so NEVER ohm check a wire that's still connected to the ACU or the bag. Electrically it makes no sense anyway, because any parallel circuit paths in the ACU would give you a phony reading. So disconnect both ends, always. Read that again. If you want to take shortcuts, shortcut your ass to the dealership.
Many Nissan airbag codes aren't very specific. A lot of them will say "open or short" and not really tell you much. So while excellent continuity is required end-to-end on both wires in a bag circuit, there are also other problems that need to be ruled out. Check these items in addition while both ends are disconnected:
1) Infinity between the two wires. If they're crossed the ACU will detect a short.
2) Infinity to the car body (ground).
3) Infinity to battery positive (DON'T reconnect the negative while checking. You want resistance, not voltage).
If you do find problems in a wire, in most cases the simplest solution will be to cut the wires loose at both ends and simply re-string them. Always re-string both wires in any bag or sensor circuit, and twist the wires into a twisted-pair. You won't need to buy twisted-pair, just put the wires in a power drill and have someone hold the other end. The way Nissan and Infiniti arranges their airbags facilitates re-stringing, because except for the spiral cable to the driver bags, there are never intervening connectors in an airbag circuit.
The ACU's always have three connectors: One goes to all the bags and sensors in the left-hand Body Harness, one goes to the right-hand Body Harness, and the third goes to the Main Harness for the driver, passenger and knee bags. That means the wires are always direct from the ACU to the bag.
One other potential source of resistance is connector pin-fit. Airbag connector pins are gold-plated for excellent contact, but that won't help if the leaf-spring in the female pin breaks or fatigues and loses contact with the male. To check this you need an 0.025″ pin-fit tool, or a safety pin or music wire with a diameter of exactly 0.024~0.026″. The tester should "drag" palpably when inserted into the female pin, if it fits loosely then the pin is bad. There's no easy fix for that, you should either replace the pigtail or unpin and replace the pin. The latter is a complete pain on a multi-pin ACU connector, but it's still preferable to a huge bill for a new harness. Keep your eye on the prize and don't get frustrated. If you're impatient, go be impatient in the dealership service area waiting room.
I mentioned spiral cables above, and I'll explain a bit more here. For the uninitiated, the spiral (or clockspring) is a flat, flexible circuit wound-up like a clockspring to be able to coil and uncoil as the steering wheel is turned. This allows connections for the driver airbags, horn, and steering wheel switches so they can all move with the wheel. Because it constantly flexes over the life of the car, failure is common. So if the DTC turns out to be a driver's bag, don't chase your tail looking elsewhere. Check the spiral first, because there's a 99% chance it's the culprit (probably 99.9% if the code is intermittent).
There are some other foibles in Nissan / Infinti airbag systems, like certain ACU's getting stuck in "diagnostic" mode, but that's a topic for another article. As always, if you have questions, comments, or assistance chasing a pesky intermittent airbag light, feel free to pop in and ask on the forums. That's what we're here for!
Now you have the knowledge to maybe avoid those huge bills the dealer can't help but hand you, so apply your skill and kill that light. As always, happy motoring!