Not really. I mean, we ARE, but the check's in the mail. Anyway, here's what brought this up:

I often see car makers boasting about awards they have just won. We also see posts in forums and on social media with people using those awards to argue for one car over another.
This got me thinking and wondering if any of these awards are on the level. I think you can see where this is going….
I did a little digging, and it didn't take long to confirm what most of us were already thinking.
If you pay attention to all the various automobile adverts, you probably notice that just about every make and model of vehicle has won some sort of award from some sort of magazine, or that its been rated "Best in Class" by some organization. Yet another nearly equal vehicle is also declared "Best in Class" by a different organization. What many people don't know is that these awards and thumbs-up ratings cost the car companies a small fortune.
Take as an example Consumers Digest (not to be confused with Consumer Reports). This publication doles out awards for vehicles it deems "Best Buys," and then charges the manufacturers thousands of dollars just to mention the awards in advertising. By its own admission, Consumers Digest typically charges $35,000 for the first award and $25,000 for each subsequent award. Which means GM, with 15 vehicles on the Digest's Best Buy list, likely paid around $385,000 to mention the honors.
Then there are very official-sounding sources like the U.S. Global Quality Research System study, which Ford has been bragging about – since it claims to have received the highest marks of all car makers in customer satisfaction. The only problem is that Ford paid for this survey and they won't actually tell anyone how its competition scored.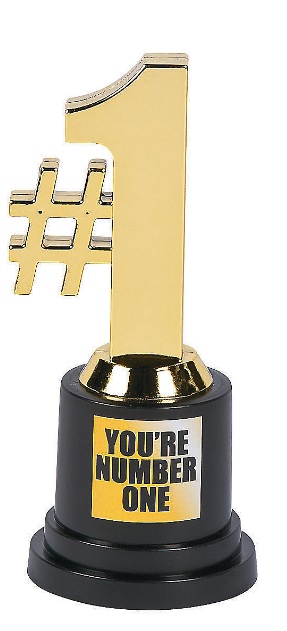 And then of course there is J.D. Power & Associates, who charge hundreds of thousands of dollars to every car maker just for access to their survey results and then charges another huge fee for the right to mention the award in their adverts.
When a 2020 model is declared 'Car of The Year' in 2019, it begs the question: How is this even possible? That car has only been on the road a few weeks so what are they basing this claim on? (We're looking at you, Detroit Free Press and Motor Trend.) Certainly NOT actual data and research. Nobody can know the reliability, cost to own, or resale value for a vehicle that hit the dealership last month. A much more believable scenario is that one car maker made the highest bid and overnight their car rose to the top of the top.
I'm considering the creation of a very posh and prestigious award… We'll call it the Beresford Inner Circle Award. It will only be awarded once per year to only one car maker and extremely valuable to any car maker who (cough) 'earns' it! This award comes with an equally posh trophy for every sales manager office at every dealership of the car company willing to pay me the very posh prices for it.
By comparison, there is Consumer Reports. CR purchases all their test vehicles direct from dealers, does its own testing and refuses to sell or allow the use of their ratings by car companies. The only issue here is that the ratings are in part tied to consumer opinion, so ratings should be considered a 'guide' and not empirical data.
So … can we trust any award given to any product? In a word, NO. Awards should never be followed blindly without doing your due diligence as a buyer. This means collecting information that is factually confirmed, while also comparing apples to apples. If your semi-finalists in a particular category are a Range Rover, a Toyota Tacoma, and a Honda Civic, you're doing it wrong.

About the Author: Larz is a Moderator on the NICOclub Infiniti forums and drives a 2009 M35.