By David Muramoto, photos courtesy of Nissan
Back in the days when I served as Editor-in-Chief for Nissan Sport Magazine, there were many opportunities to review the newest vehicles from Nissan and Infiniti. While that publication ceased operations in 2012, I continue to take a keen interest in the vehicles and fortunes of what remains my favorite car company. As the third decade of this century dawns, it's a good time to examine where the Nissan Motor Company has been and where it's headed. And while using a spaghetti western to describe the lineup and fortunes of a leading multinational car company might seem sacrilegious to some, I can't think of a more apt title.

After all, it was just over a year ago that Nissan/Renault President Carlos Ghosn landed at the Tokyo airport and was greeted by Japanese police officials prior to a corporate meeting.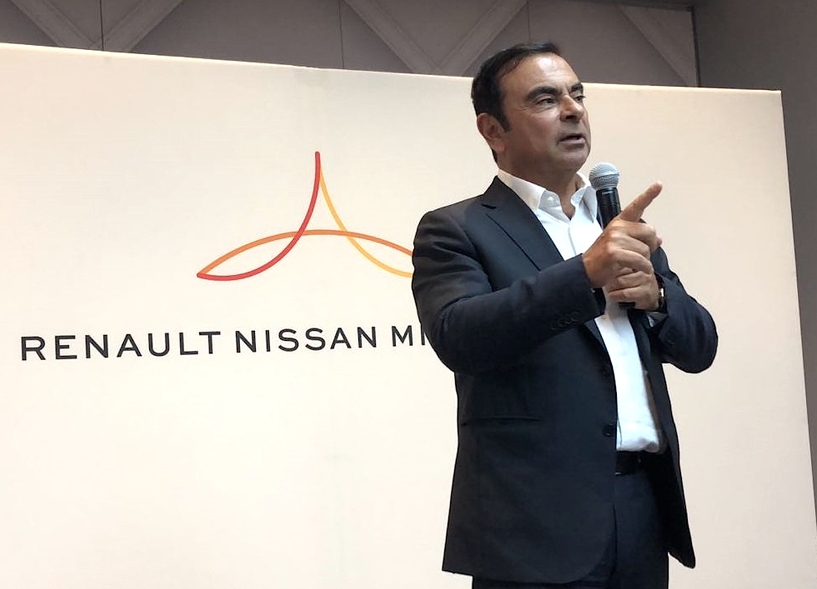 After the initial interview, the former Chairman was taken into custody on charges of hiding income from tax officials and committing crimes that siphoned money away from Nissan for personal gain. Clearly, after sitting in jail for months before being allowed to post a massive $30M bail (with multiple stipulations- one of which is to remain in Japan until trial), this was no trivial matter! Ghosn stands to be incarcerated for years if he loses the upcoming trial scheduled for this spring. This is a case which Nissan itself helped press, amid charges of inept corporate governance. Could there be any silver lining to this dark period in the rich history of the Nissan Motor Company Ltd.?
The Good
One prime item to keep in mind is that after decades of record setting profits since Ghosn took over the Nissan-Renault Alliance in 1999, Nissan remains in relatively good health. Despite falling sales and profits over the past year (particularly with North America), the company has retained a full lineup of cars, trucks and crossover SUVs. While that lineup is aging, recently appointed Nissan CEO Makoto Uchida has committed to bringing new models, drivetrains and technology to market soon.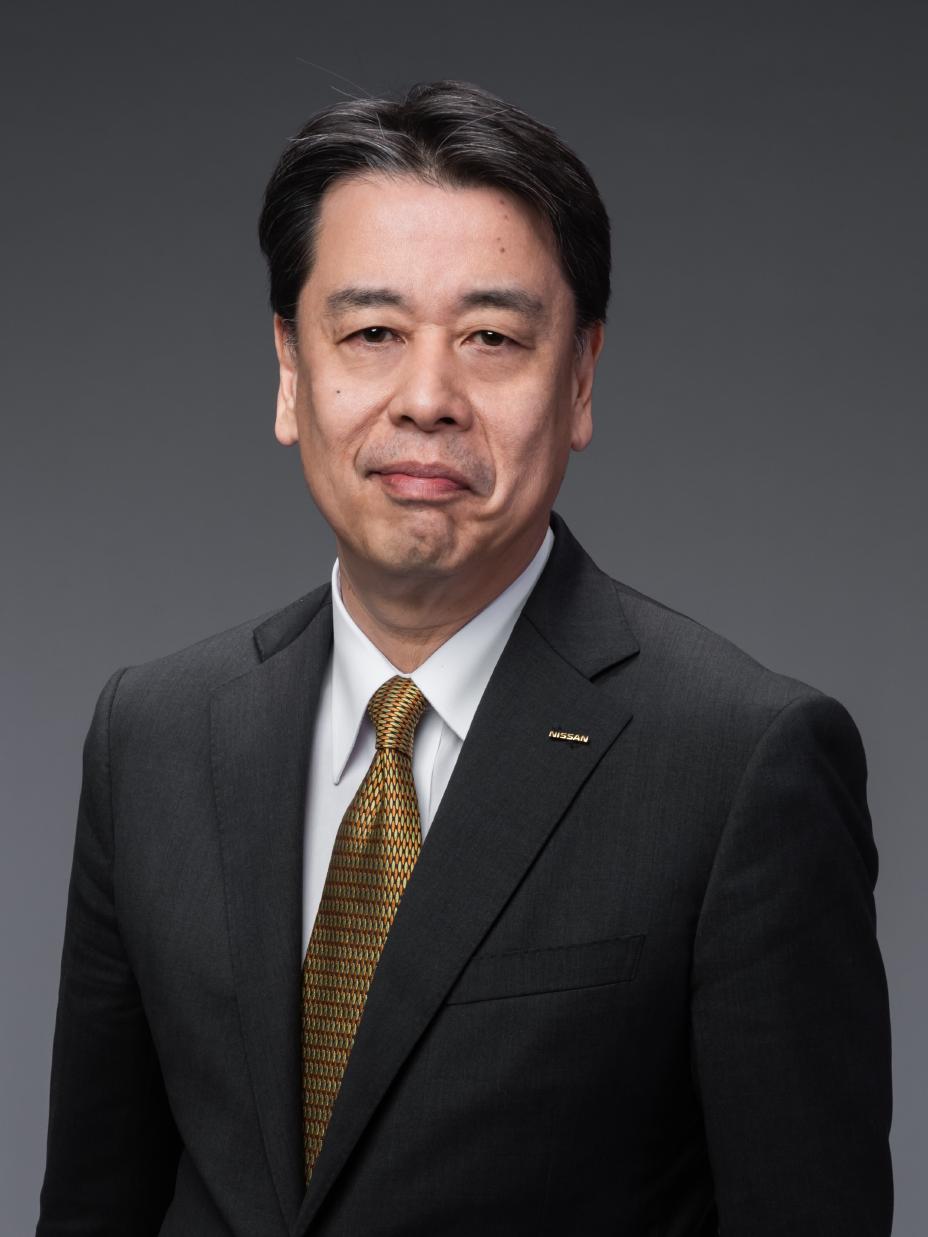 The best-selling electric vehicle (EV) ever, the second-gen 2020 Nissan Leaf, continues to sell even as Tesla (and seemingly every other car company in the world) brings new EVs on-line in 2020. Nissan is flexibly committed to filling out their EV lineup with new vehicles, although the full timeline remains murky.

Sedans are a better bet, as Nissan has a reputation for building good-to-excellent sedans. Nissan product planners remain optimistic that the market for several sedan segments will expand and remain viable for the near future – and with big players like Ford getting out of the sedan business, there's that much more market share to divvy up. The recently redesigned 2020 Nissan Versa is a good example, with a much sleeker body, refined interior and drivetrain remaining at an affordable price ($14-20K) for first time buyers. While the Versa Note hatchback was axed, it was only because most North American consumers continue to shy away from two-box styling. The next segment up will see the recently introduced eighth generation Nissan Sentra being introduced for 2020.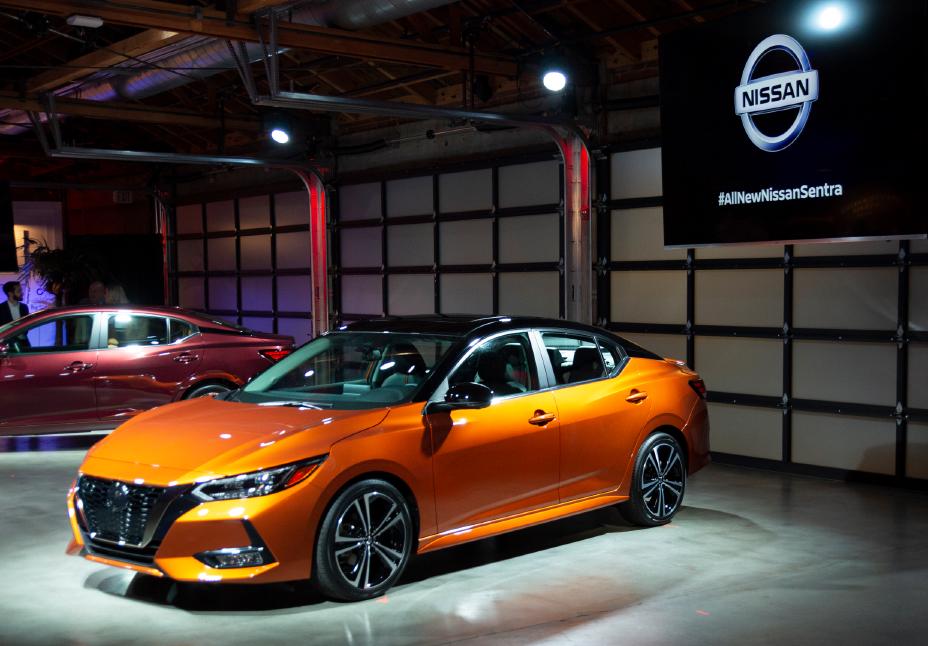 Once again, Nissan is relying on styling to both bring the Sentra into line with their other sedans, as well as separate themselves from other makes. A new 2-liter engine will replace the aging 1.8 engine in the Sentra. The 2020 Nissan Altima AWD is another impressive update, combining on-demand AWD for the first time, along with the latest safety technology package as standard equipment. At the top of the sedan lineup, the 2020 Nissan Maxima continues to retain a loyal following year after year. But that may not be enough to keep the flagship sedan in the lineup forever. Due for replacement in the near future, Maxima could find itself being morphed into yet another sedan-based premium crossover.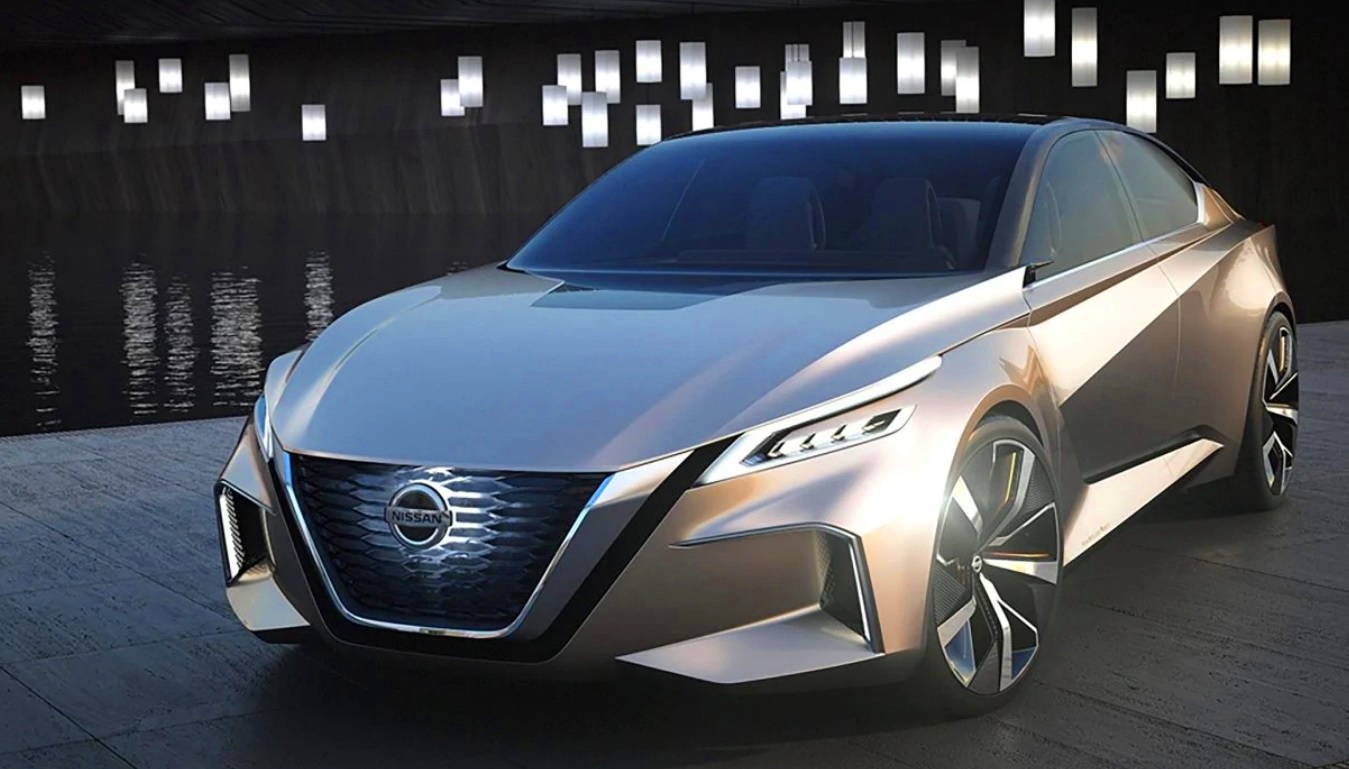 Speaking of crossover SUVs, Nissan seems to have the market covered in almost every segment. Although sales have been down the second half of 2019, two particularly bright spots have been the recently released Nissan Kicks and the 2020 Rogue. The Kicks seems to have found an audience right away and the small FWD crossover is building impressive sales numbers. The four cylinder Rogue continues to be the biggest selling model in the entire Nissan lineup despite the downturn, and dwarfs the entire sales production for Infiniti in 2019. Of course, it helps that overall Rogue sales also include the Rogue Sport, which is a separate model introduced just a few years ago. Other Nissan CUVs, including the 2020 Armada, Murano and Pathfinder continue to have consistent sales in their respective segments despite drastic cutbacks on the amount of discounts and incentives offered over the past year. This was yet another bit of fallout from the Ghosn era, along with dropping fleet sales, which were designed to pump up sales figures to meet Ghosn's market share goals. It's worth noting that the Murano and Pathfinder are among a handful of Nissan vehicles to still utilize the venerable VQ V6 engine. Both are in line for replacement shortly. Will this be the swan song for that smooth, record setting VQ six cylinder that once seemed to be in every car that Nissan produced?

We'd be remiss by not mentioning the amazing record of the Nissan Frontier pickup, which has been in continuous production since 2005. It's an abject lesson in why an affordable midsize truck can still appeal to a market segment seeking a basic pickup with different cab configurations. Expect a new Frontier model any day now, as Nissan must have fresher designs for their Canton, Mississippi manufacturing facility.
The Bad
Perhaps it's unfair to tag any car model with a pejorative label, but for 2020 the Juke, Versa Note and Infiniti QX30 have taken their final bows. Beyond those models whose sales numbers never met expectations, there are those still struggling. For 2020 the Nissan Titan drops the 5.0-liter twin-turbo Cummins V8 diesel as an option. Market expectations for a 5/8 ton truck were never realized after four years, and Nissan will continue on with the revised VK56VD gas engine in single, king and crew cab configurations. Other models, including the Nissan Armada and Infiniti QX80 will also rely on the direct-injected VK and seven-speed automatic drivetrain in 2020.

It's worth taking some time to examine the fortunes of Infiniti in 2020. There's no way to sugarcoat it, Infiniti sales figures have been off by double digits for most of the past year. The last new model, the revised Infiniti QX50, featuring a revolutionary variable compression engine, has not equaled the sales of the previous model in what has been admittedly, a cooling automotive market. The best-selling Infiniti remains the QX60, which was first introduced in 2012 and is due for replacement soon. It's rumored that a hybrid QX60 is planned for 2021- part of Infiniti's move toward having a full electrified lineup in the future.

Speaking of that future, Infiniti continues to exhibit a revolving door of execs at the top. This, together with a distinct identity crisis, has only burdened the bottom line. For 2020, Infiniti has moved the global headquarters back to Japan, after spending millions with an unsuccessful move to Hong Kong. That was one of the legacies of Johan de Nysschen, who was hired by Ghosn back in 2012 to turn around the luxury arm of Nissan. He insisted on building a new identity for Infiniti in another city, along with rebranding all models in the lineup beginning with the letter 'Q' – a move that, in hindsight, was widely panned by experts – and consumers.

While it's been years since de Nysschen left, Infiniti continues to dabble in various guises: High-performance car builder with Formula One connections? Technological marvels? Luxury in usable form at an affordable price? Or perhaps the world's leading luxury EV producer? As of 2020, Infiniti can debate that last point with Tesla, but there's little doubt the company has yet to firmly put a clear and distinct identity together.

The final point to be made here is with the declining world of sports cars. With the 50th anniversary of the fabled Z car marked only by a cosmetic package on the 2020 370Z Anniversary Edition, its apparent there's nothing left to significantly upgrade the Z34 – and represents yet another decision seen as 'opportunity lost' by experts and consumers.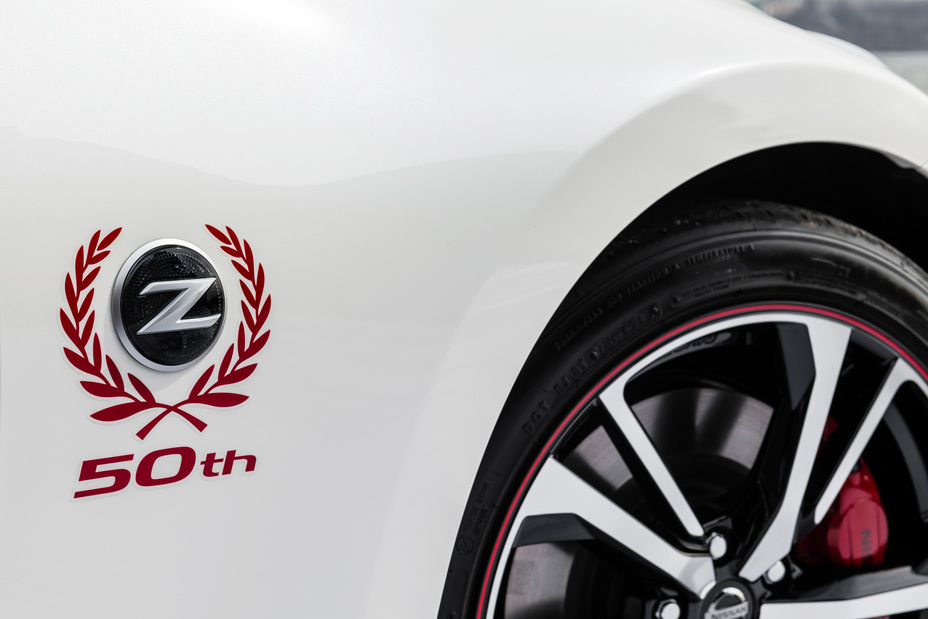 The GT-R is also long in the tooth, but at least serves as the company's flagship model. Rumors of a new GT-R are plausible, but can such a limited production model ever be a priority in such difficult times?
The Ugly
Internally, Nissan has made many changes as 2020 begins. Many top level execs who had been aligned (or were perceived as being aligned) with Ghosn have resigned or moved on. Nissan remains a company in a state of accelerated transition as new leaders take the reins. The new CEO Uchida was named after his predecessor, Hiroto Saikawa, stepped down after being implicated in yet another executive pay scandal (involving an overpayment of company stock bonuses found during an internal audit). Saikawa, who was previously named by Ghosn as CEO, orchestrated Ghosn's arrest and cooperated with Japanese authorities in conducting their investigation.

Not that Nissan itself was found to be blameless, as its corporate oversight was also scrutinized during the investigation. The Japanese Securities and Exchange Surveillance Commission investigated the case and recommended that Nissan be fined $22 million for lacking strong internal controls and governance for executive pay. Currently, the Nissan Board of Directors has been reorganized and external members with checks and balances put into place. Beyond the embarrassment and loss of face corporately, Nissan still faces Ghosn's trial, due to start at some point in 2020.

Ghosn has held firm to his initial plea of 'not guilty' and has pledged not to be coerced into a plea bargain with Japanese prosecutors. This is a bold statement when you consider that suspects charged with crimes in Japan are usually convicted at a much higher rate than in the western world. At stake will be his freedom, with up to 15 years in prison and millions more in fines looming. Ghosn's crack legal team will surely present evidence to support his contention that these charges were part of an internal coup to keep him from bringing Nissan into an inseparable alliance with Renault. No matter what the final verdict is, it's bound to get ugly for both sides. There's also the matter of world opinion of Japanese jurisprudence, and whether Ghosn, as a foreign executive, can get a fair trial in a land where he was once a comic book hero.

Perhaps the bigger question is whether Nissan itself will be able to recover from the Ghosn scandal and ensuing downturn. Yes, the depth of Nissan engineering prowess remains formidable, but can the company continue to attract top talent for the future? The same question remains for the workforce of Nissan North America. Many of the talented Nissan professionals I knew during my time at Nissan Sport have since retired or moved on. Everybody, from the manufacturing staff at Smyrna, TN to the marketing and planning staffs around the company, will be expected to tighten their belts and cut costs to help Nissan get through this difficult period. Many have already been reassigned, recalled, or relocated. But this is nothing new; Nissan has always asked a lot from their rank-and-file. But this begs the question: How does a multinational car company continue to insist on austerity when the top level of management seems to have spent years sidestepping that same dictum?



The question of where the Nissan-Renault-Mitsubishi Alliance goes in 2020 is also up for debate. Despite a rescue in 1999 from the depths of economic ruin, many Nissan insiders oppose anything approaching a merger. Yet Renault continues to hold 45% of Nissan stock and a voting membership on the Board of Directors, but this story has yet to play out. In the meantime, the Alliance has named Hadi Zablit, a Lebanese French engineer, to head up a group devoted to maximizing new innovations and developing platforms for use throughout the three companies. Like so many ugly parts of this tale, there's no sure way to know how successful the Alliance will continue to be in the future. But knowing just a little about the legacy, heart and soul of Nissan, I remain optimistic that 2020 will be the start of something good.
About the Author: David Muramoto continues to be a freelance journalist as well as serving as part of the editorial staff for Redline Magazine. He remains a bonafide Nissan enthusiast with a 350Z, Versa, Titan and Infiniti G37xS in his fleet. Muramoto has resumed his Z racing career with the Sports Car Club of America and happily resides in Colorado with his wife Kathy, and their two Bernese Mountain dogs, Nizmo and Koda.