5 Way To Get Money for Your Old Vehicle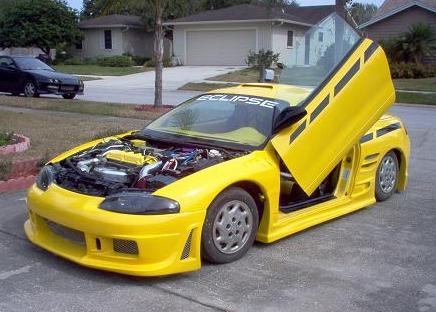 Have an older car that's still sitting around your driveway, street, or backyard? Instead of watching it deteriorate and lose value, get some money for it and move on with your life. Even if the car is in poor condition, not running, or more than 20 years old, there are some ways you can get a few dollars for it. You can take that cash and put it into something else you want, such as some home improvements, another vehicle, or a great vacation. Here are five places you could use to get money for an old vehicle.
1. Donation Service
The first place to look into for money for an older car is through a charitable organization. Once you find the right place, ask about car donations. In most situations, the car doesn't have to be ready to drive or even in good condition. These organizations simply use the cars to generate their own funding, by either selling the vehicle or turning it in for parts. While you don't get cash from the organization, you can get a lucrative tax credit.
2. Cash for Cars Business
Next, you can easily sell your car to a junk car buyer locally if you turn to an organization that specializes in cash for cars. This is a great alternative to selling your car if your vehicle has some issues and can't pass inspection. Generally, you don't even need to drive your car to one of these places to get money for it. All you need to do is make an appointment and have one of their tow trucks remove your junk car.
3. New Driver
If your car is still able to be operated safely for a little bit longer, another option is to make a quick sale to a new driver. If you have a teen driver in your family or know of a new driver in your neighborhood, you can make an offer to get your old car off of your hands. An older car with some miles on it may be the perfect vehicle for someone who needs more experience driving.
4. Offer Parts
Next, you could consider selling pieces of your car or parts if it's in really bad condition. Selling your car for parts can be a great way to get back some of your investment into the vehicle. Go through your car and check out the major systems, such as the engine, transmission, and other parts to see if they are still in good condition – but also, check out prices on trim bits and commonly-damaged items, such as headlights, taillights, and interior parts. You can put an ad up for some of these parts online and help someone who does their own repairs save money.
5. Sell the Car
Finally, the last way to get some money for your car is to sell it. If your car is a specific make or model, you could market it to a car club that focuses on that brand and get more than usual. Some buyers are looking for older vehicles for various reasons, such as for parts, driving practice, or an extra car to keep at home.
While it's not always possible to get lots of money for an old car, you don't have to completely rule out cash for your car. Look into these avenues to get a few dollars for an unwanted vehicle.