Reviewing new cars is fun, but if you're like me, you spend a lot of time in the shop wrenching, maintaining, or restoring your own vehicles. So, it's always cool to see a new product hit the market that makes those tasks even a tiny bit easier or more convenient.
At SEMA this year, we ran into the guys from AbellTek and their President, Tanner Friedley. Their new product is called the Eco-Loop Spill Proof Funnel.
OK, you've got my attention – What's this all about?


Basically, it addresses the issue of spillage, drips, and cleanup when refilling automotive fluids of all kinds, as well as transferring fluids into different containers. It allows you to control the rate of flow, and even has a venting feature if needed. We decided to give it a real-world test here at Datsun Ranch, and we're super-happy with it!
First of all, the design allows it to be used with all manner of bottles, from a small opening (like brake fluid, or Water Wetter, or fuel treatment) all the way up to gallon jugs (like oil and coolant). We tested it out first on power steering fluid – Our '98 240sx just got all new PS lines, so the reservoir and rack were completely drained.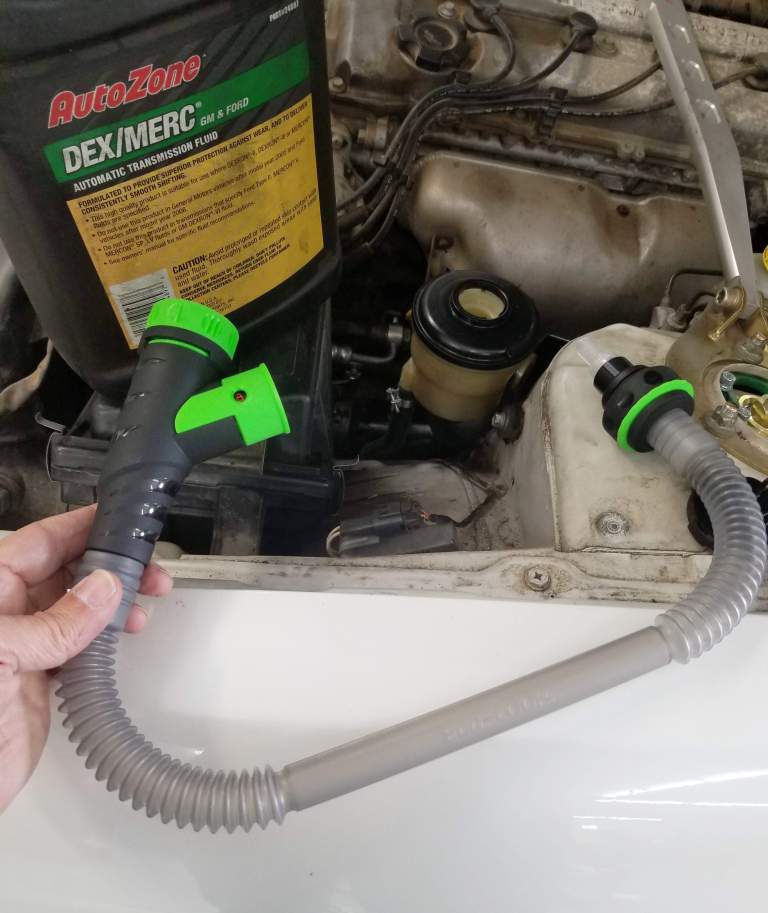 Attaching the Eco-Loop onto the PS fluid bottle was simple, and I could guide the funnel end of the tool right into the reservoir while controlling the flow of fluid.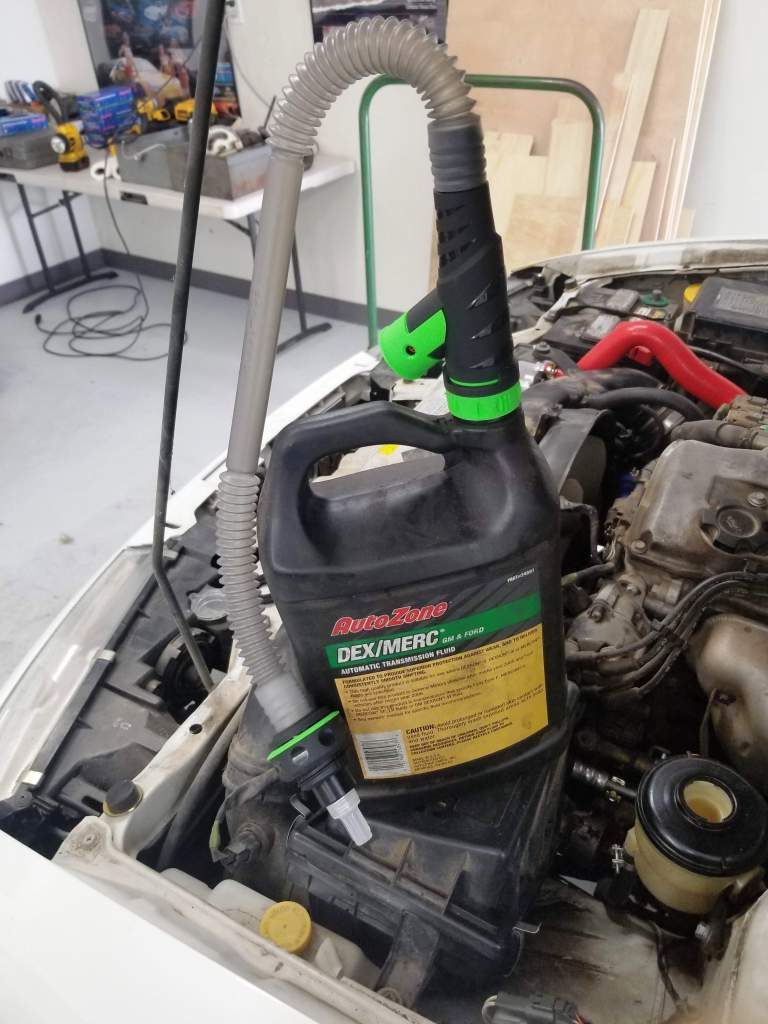 When you're done, you just detach one end from the bottle, insert the funnel end into that opening, and boom – no drops, no spills, and no funnel to clean!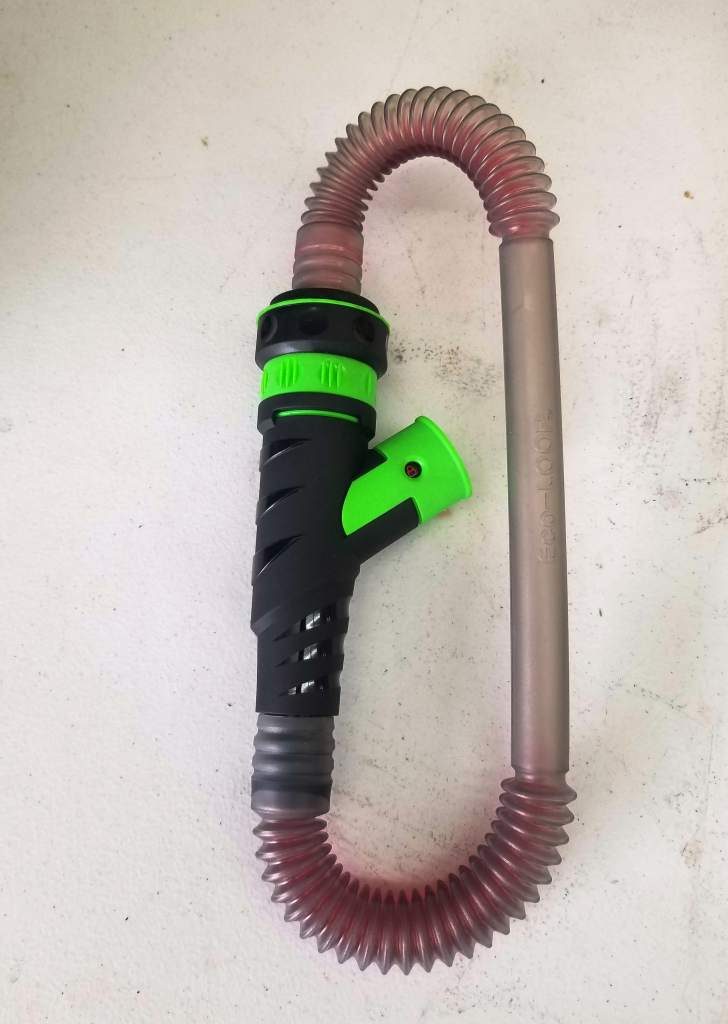 Immediately thereafter, I had to refill the trans and differential on the same car. Gear oil refills are no fun, typically, but this one was a breeze. I took the Eco-Loop funnel to my waste oil container, opened it up, sprayed a little brake cleaner through it, and re-looped it. Connected to the 1-liter gear oil container, I was able to insert the funnel end into the filler port, open the vent, and use light pressure on the bottle to 'inject' the necessary amount of 80w into the cases. When finished, another quick spritz with cleaner, and it's ready for the next refill project.
OK, so I'm not quite as enthusiastic or entertaining as this guy, but here's a video of the Eco-Loop in action – Check it out, enjoy, and get a couple for your shop.
Hope you found this article helpful and informative. As always, pop in on the forums for tons of helpful info on maintaining your Nissan or Infiniti, and check out TONS of other awesome reviews, articles, and industry insights on our homepage at NICOclub.com!