For this in-depth discussion of ceramic coatings, we sought the input of "Ted," our local trusted professional detailer to get the real scoop on the pros and cons of ceramic coatings. Ted is one of the go-to detailers in the Phoenix area for Corvette owners, as well as countless other high-end vehicles. He's the only detailer trusted with the NICOclub fleet of priceless classics as well as our daily drivers, and he agreed to answer all of my questions so I can pass them along to you guys.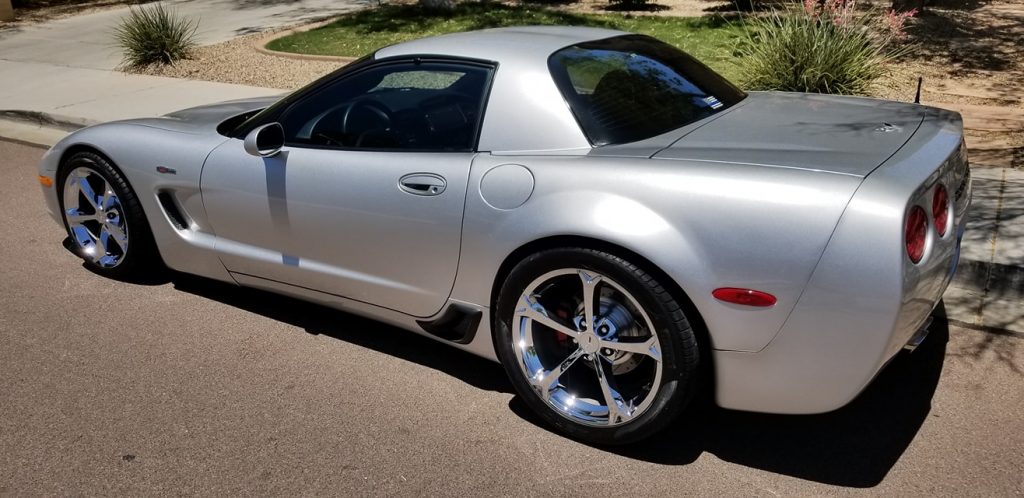 According to Ted, ceramic coatings are basically nano-sized particles usually made up of SiO2 (silicon dioxide) and sometimes TiO2 (titanium dioxide). The particles are generally suspended in a type of resin. When spread out on paint, the volatile organic compounds (VOCs) in the resin will evaporate away and aid the nano particles in spreading out and bonding with the paint. The ceramic molecules are so small, they even fill pores in the paint. This gives the coating a very hydrophobic property (meaning water repellent) and provides the extreme water beading characteristic of a good ceramic coating. Properly-applied, the chemical bond it forms is often very strong and can allow the coating to last several years. Coating manufacturers will change the silicon and titanium mixtures, the resin content, and solids densities to affect the durability, hydrophobicity vs. sheeting properties, and whether the coatings can be layered on top of each other.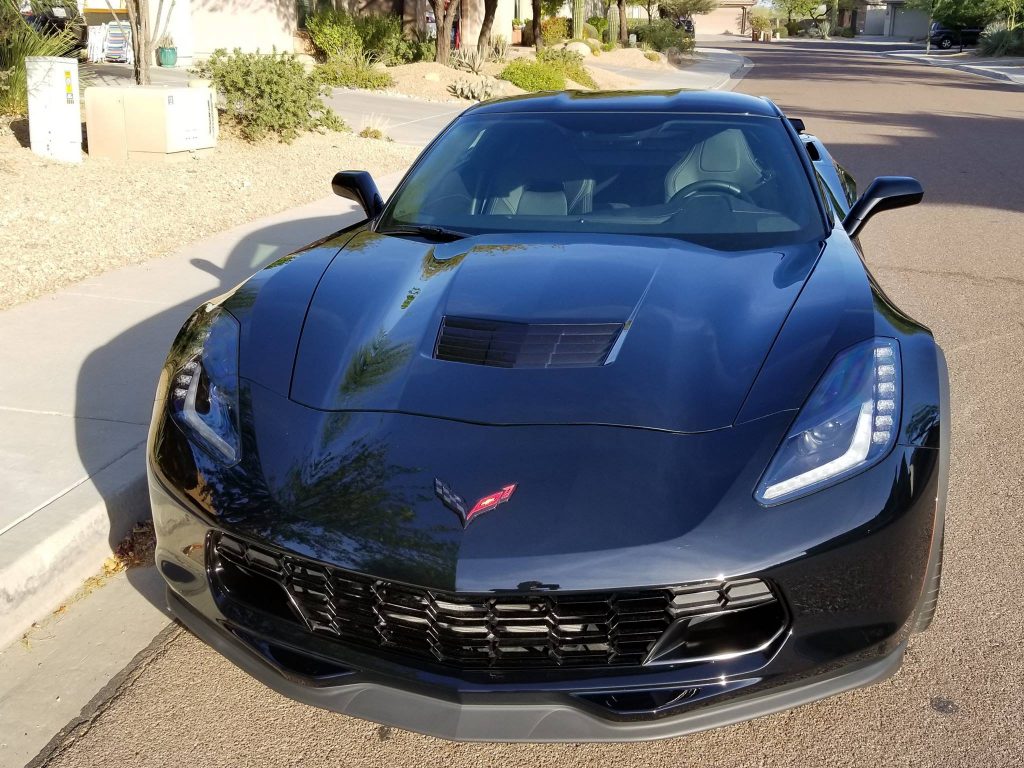 The benefits of ceramic paint coating systems are they tend to be far more durable than wax or sealants. They can last several years in some cases. A nano ceramic coated car can be easier to clean and will naturally collect less dust and dirt. The coating generally also offers more UV protection than wax. Some coatings claim to increase the hardness which SHOULD make the paint more scratch resistant.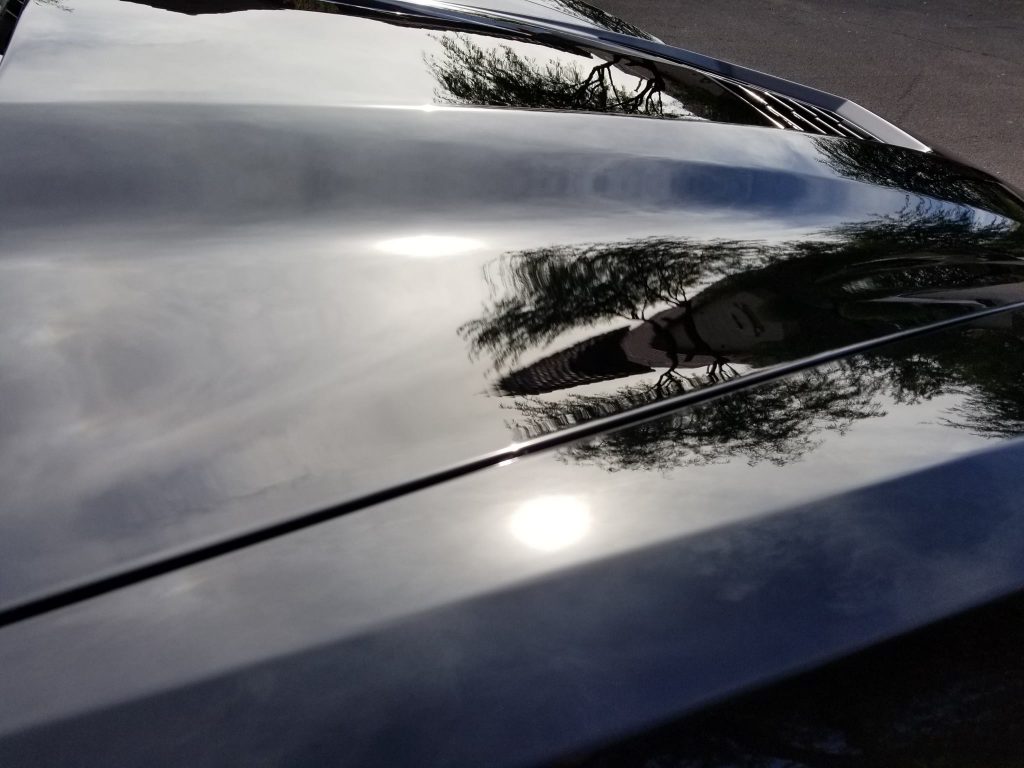 Sounds like an ideal product, right? The reality is, there are some drawbacks to ceramic coatings. Although they are durable, almost all brands are susceptible to hard water spotting. They must be cleaned just as often as uncoated cars. Bird droppings and bugs can also mar the actual coating, just like the clear coat on an uncoated car. Coatings can not prevent all rock chips and scratches that would scratch an uncoated car.


The nano particles are too small to fill in swirl marks, like a wax can. So, it is important to try to correct a paint surface prior to installing a coating, otherwise any haziness, swirls, or defects are permanently "locked in" by the coating. Also, a paint must usually be completely free of all old waxes, oils, and road film prior to application, or the coating will not properly bond. Other hazards include how the solvent in the resin is allowed to cure, especially during humid conditions. Sometimes, certain coatings must be cured by expensive infrared (IR) lights.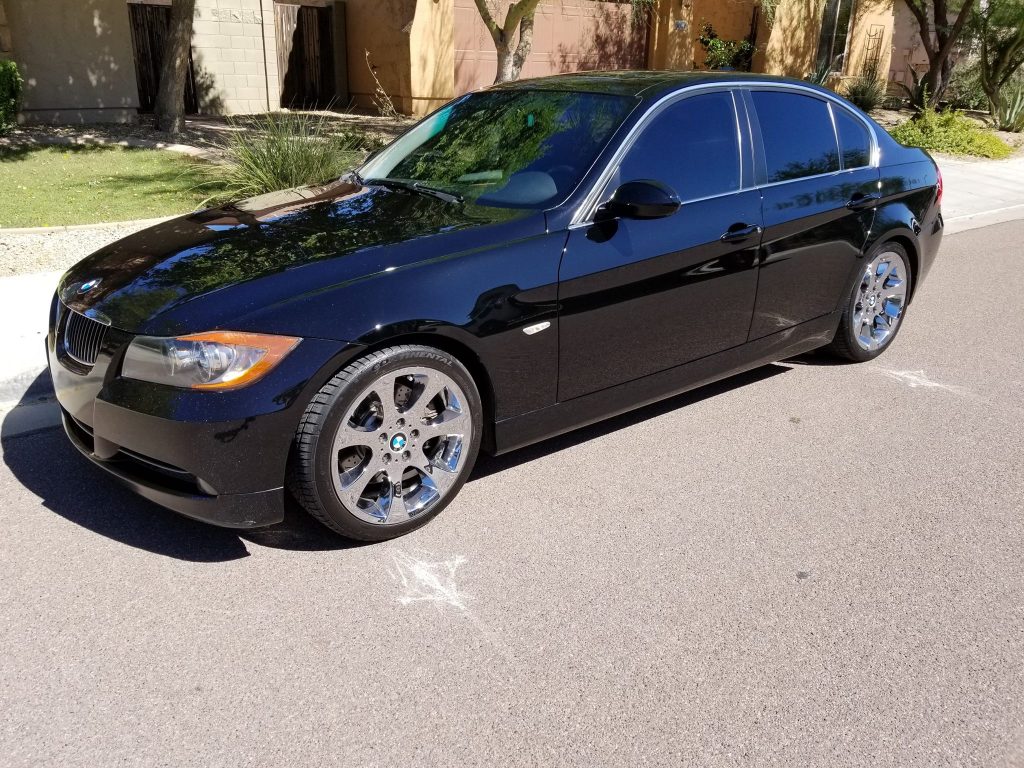 Another thing to keep in mind: "Professional grade" coatings are usually more dense in the solids and can be even trickier to apply. They require "certification" (as well as minimum monthly orders and minimum install prices). This can add unnecessarily to the final cost. Many long-term coating products now require "maintenance" plans to bring your car to the installer for washes and "topping" products designed to enhance the gloss and extend the life of your coating.


The good news is that many consumer-grade coatings have come a long way for ease of install and durability. As an example, the product mentioned in the "Ceramic vs Wax" article, OPT (Optimum Polymer Technologies) is a reputable company with great chemists that has been around for a long time. My personal opinion is that any coating advertised to last longer than two years is simply a waste of money. Long term coatings are very expensive, on average, going for over $1000 – and this does NOT include the necessary paint correction costs that must be completed before application of the ceramic coating.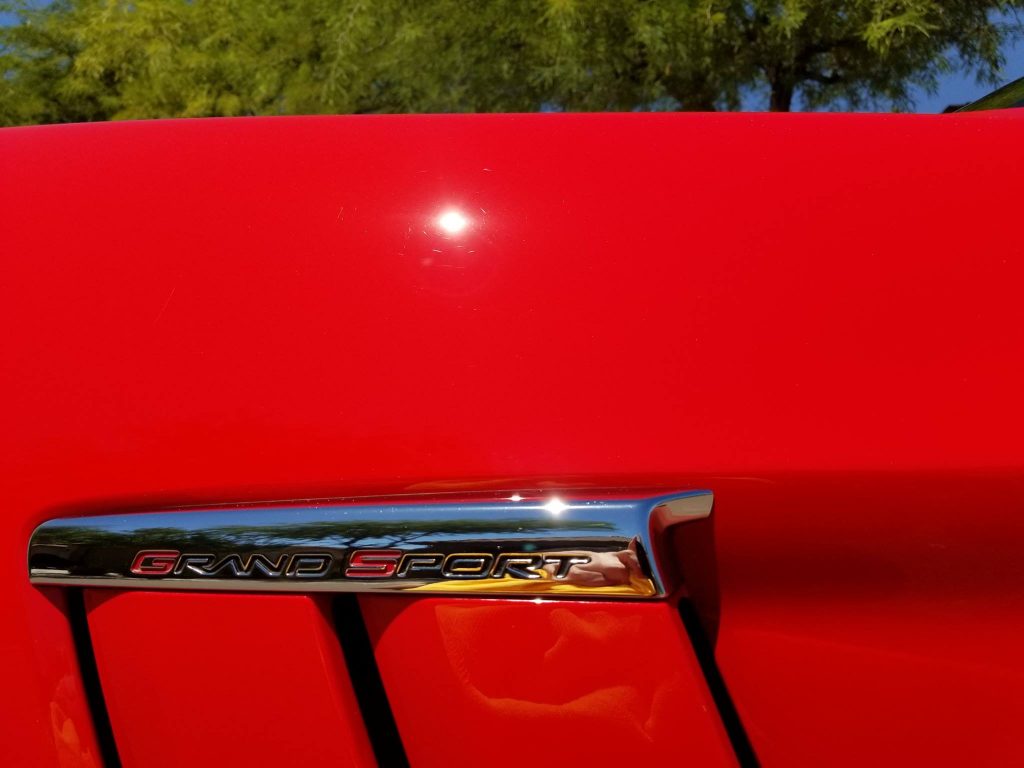 Ceramic coatings are also not recommended to be installed if paint protection film (such as a clear bra) is going to be installed over it. Interestingly, however, ceramic coatings protect on top of paint protection film very well. So, if you're thinking of getting you car coated, do the paint correction, then the film application, then the ceramic coating.


If you've decided ceramic coating is too expensive or labor-intensive, keep in mind that application of waxes and traditional paint sealants are a labor of love and quite simple. You get a great shine and depth of color, but you need to do it every 2-3 months to stay protected. Just like a ceramic coating, the job of a good wax is to protect against stains and UV damage.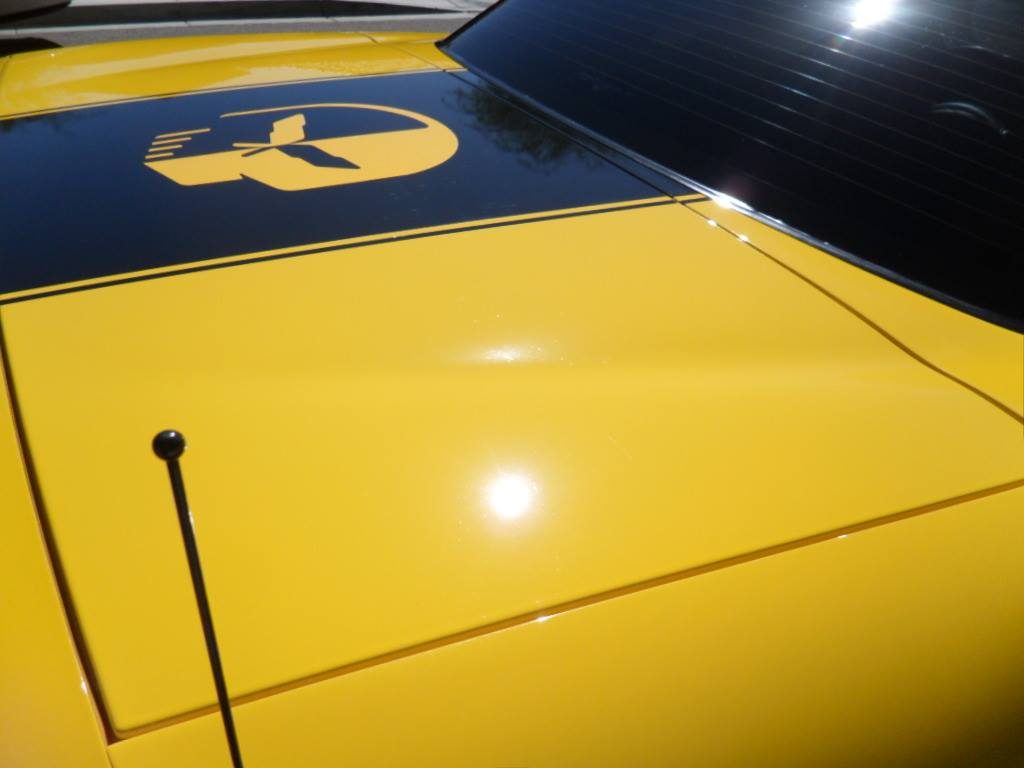 The industry is exploding with new products, and some claims are a little more believable than others. There are now coatings for all surfaces: glass, headlights, paint, rough plastics, interior plastics, and even fabrics! Coating companies are continually researching new formulae as opposed to waxes. Some synthetic sealants are even trying to add ceramic properties, but they lack the ability to bond to the paint in the same way as the true ceramic nanocoatings.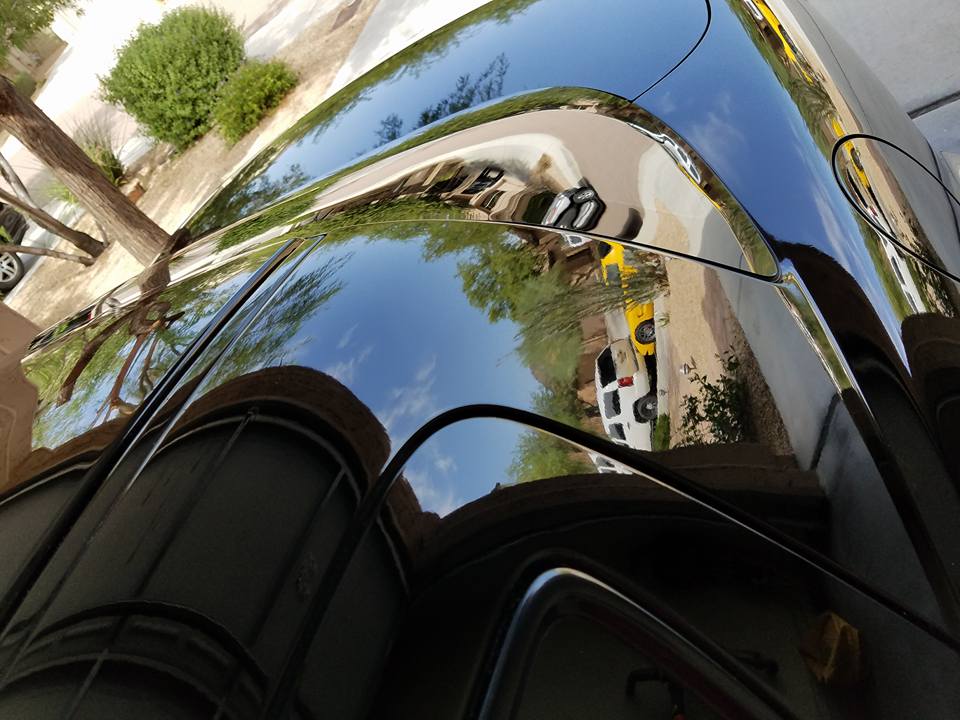 What if you're still undecided? I advise people to be skeptical of any claims they read or hear. Ask questions about warranties and maintenance requirements. Expect your car to get swirl marks and scratches over the years. Can you really go several years without a re-polish or reapplication of the coating? Unlikely – and how many of us really keep a car that long? Better yet, plan on something to protect your car for 2 or 3 years – and don't overspend.
I think coatings in general will only get better over time. They are now developing self-healing coatings. There will also always be snake oil companies that will sell crap to the unknowing. Reputable companies and knowledgeable installers are the key to getting a worthwhile product… and don't forget, we own these cars to DRIVE, so while you're maintaining the finish, don't be afraid to get out there and put on some miles and show off your pride and joy.
All photos are unedited pics of Ted's work on local vehicles – We hope you enjoyed this informative article!