I stay in regular contact with the salesperson that sold me 4 of my last 5 cars. I recently asked her if she had any Genesi (I decided the plural for Genesis cars is Genesi) in stock, and she told me she would keep an eye out. Last week she indicated she had three Genesi – two G80s and a G90 – all inspected and prepped for the lot. Within a day, both G80s were sold, so I reserved the one remaining G90 for a test drive the next day.
This particular car was a G90 Ultimate 5.0 with the Tau series V8, so I really wanted to test it. It's worth mentioning that IIHS has rated all Genesis models as 'top safety picks' with 5-star ratings for frontal, side, and rollover, and there were no extra cost options on this car – but not because they weren't ordered. See, on the G90 Ultimate, there ARE no options aside from colors. It comes 100% loaded.
Let's start with a short history of Hyundai Motors and then we'll get to my review of the 2017 Genesis Ultimate 5.0.
When we think of cars steeped in heritage with a pedigree of rally cross, LeMans, or Formula 1, our thoughts might turn to places like Germany, the UK, or even Japan. History and heritage are important because of the benchmarks that were set. But is history the end all? After all, history was not referred to as history before it was made. If we think along those lines, should we not keep an open ear and eye in more than just three countries?
Enter Hyundai Motor Company. Hyundai was born on the southern half of a small peninsula bordered by the Sea of Japan and the Yellow Sea. The northern half is where the flying monkeys in the Wizard of Oz were raised … we don't speak of that half. Today, South Korea is known for machinery, iron, steel, and high tech manufacturing.
But in 1947, Hyundai was a construction company – which by 1967 had become a car company. Its first car, The Cortina, was based on the Ford Cortina (UK) and was made from parts obtained from other car makers. By 1974, Hyundai had hired management from British Leyland and Aston Martin, as well as British and Italian designers and engineers and produced their first car from scratch: The Pony. Its top speed was 92 mph and took over 15 seconds to get from 0 to 60. The Pony was not allowed in many places outside South Korea due to emissions standards, but it was sent to Canada and became a top selling vehicle there.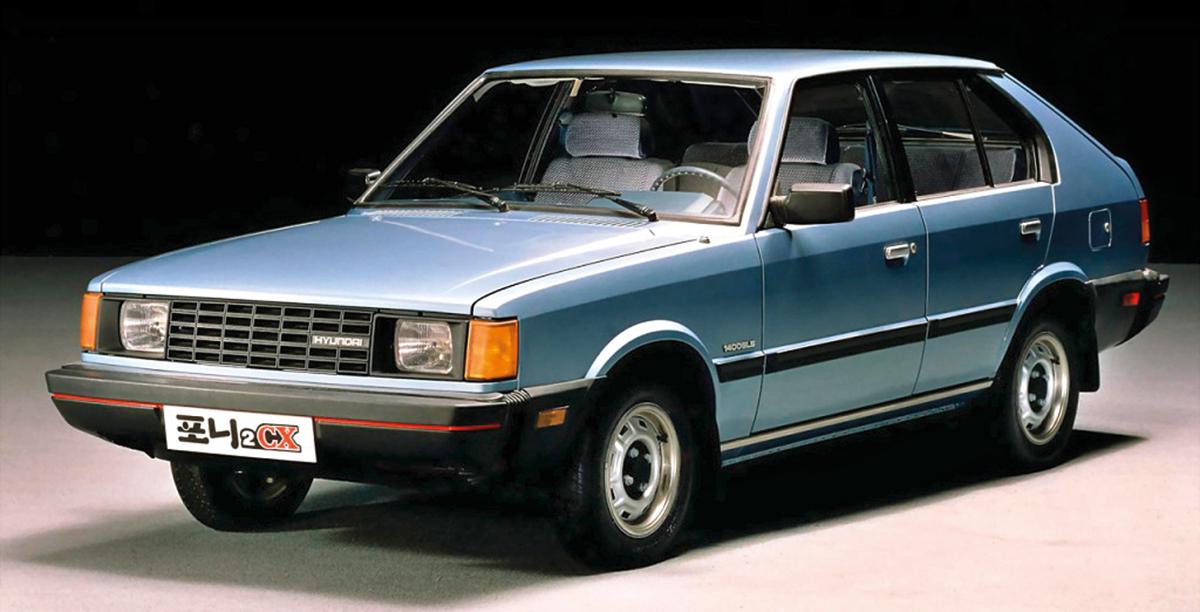 In 1986, the Hyundai Excel made its way to the states and was named in the top 10 cars by Fortune Magazine. In 1985, the first Sonata was unveiled. Hyundai went from one million cars sold in 1985 to over 4 million cars by 1990, and the legendary 10yr / 100k mile warranty was introduced. Hyundai was rated #2 by J.D Power for initial quality and became one of the premier car companies in Canada, Brazil, China, Japan, India, and even Germany. With the acquisition of KIA, Hyundai Motors is now the 3rd largest car maker on the planet, employs over 75,000 people, and its vehicles are now sold in 193 countries through 5,000 dealerships worldwide. Meteoric? Well, maybe not – but it almost exactly follows the success arc of Datsun / Nissan some twenty years prior.
And then came the Genesis. Originally built as 'Concept Genesis' in 2003, it would take nearly 5 years and over 500 million dollars to perfect it and the first 'Hyundai Genesis' was produced in 2007, boasting a test period of 800,000 miles. The Genesis was introduced to the world at the 2008 North American Auto Show. In 2015 Hyundai decided to make Genesis its own marque, and the Genesis G90 was produced to replace and improve upon the Hyundai Equus. By then, former directors and engineers from Lamborghini, Audi, Bentley, and BMW were in key engineering and design positions at Hyundai. In 2016, the G70 and G80 models were added to the lineup. In 2018, Genesis was again named #1 in initial quality by J.D Power. With plans to release a new sports coupe and two crossovers by 2022, Genesis has also patented the names GT60, GT70, GT80, and GT90 which will become grand tourer versions.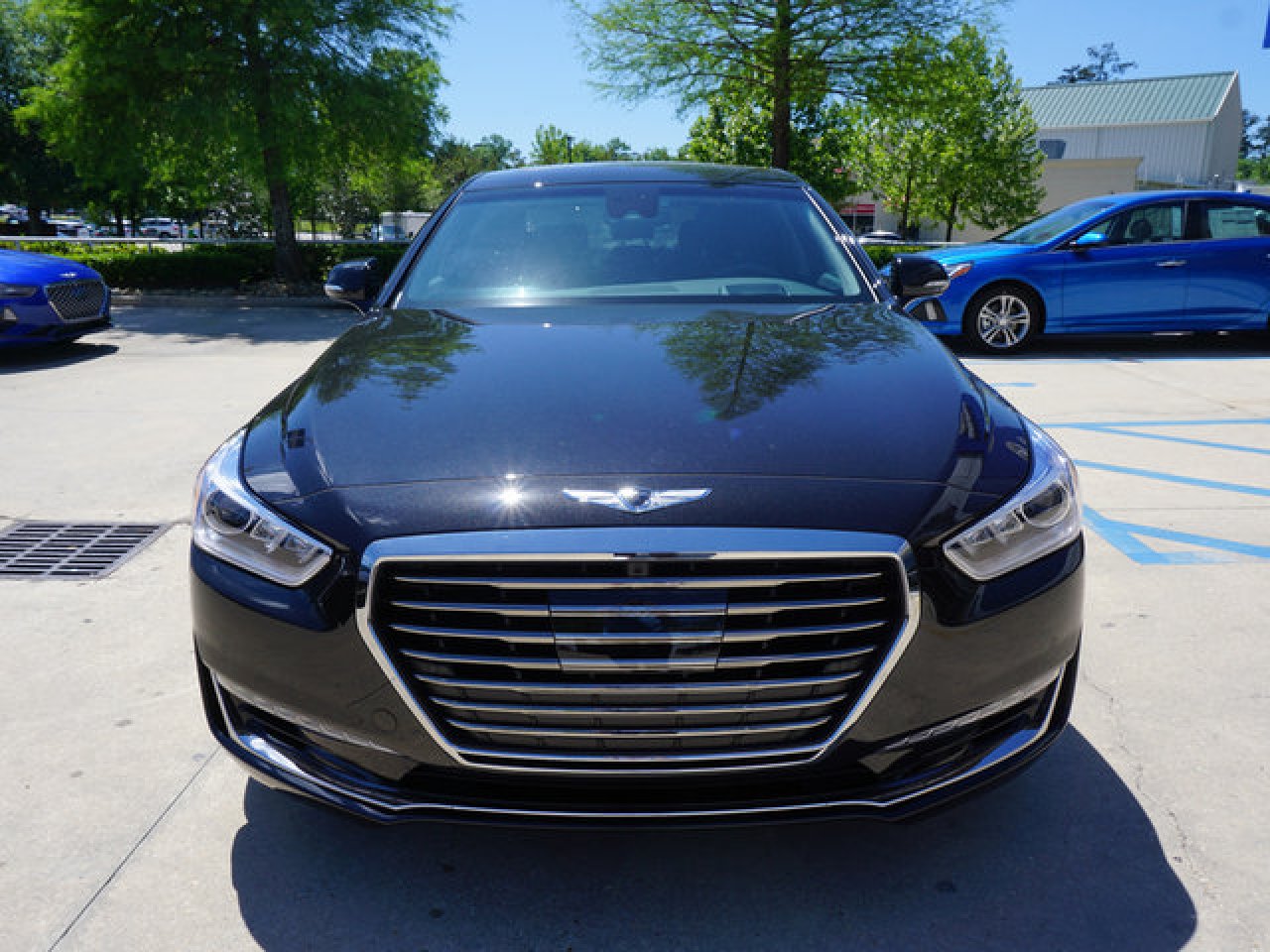 The front end has a large, gopping grille that many brands have adopted. I'm not a fan, but I can at least say this: It's among the least gopping of what's out there. The worst is the new Sonata, looking like a plutonium poisoned catfish with glowing antennae. Speaking of the grille… beginning at the top, there is a front facing camera. It provides a frontal view and front forward side views. All G90 models use LED projector lamps with light-bend and auto high beam. In fact, the Genesis G90 uses LEDs for all lamps, inside and outside. At the ends of the upper grille are two air intakes. Moving down the grille, there is a flat panel covering the sensors for pedestrian avoidance braking, lane keeping, and radar cruise control. Near the bottom of the bumper, you find the switchback DRL / turn indicators and on the lower edges of the bumper are air scoops – which are functional – drawing air through the scoop, and pushing it out the wheel well at an angle that creates an actual 'wind curtain' down the side of the car, helping to maintain the G90's drag coefficient of just 0.27 … impressive for a full size luxury sedan. Between the scoops is a functioning center air intake for the engine. The bottom 1/3 of the grille is solid – protecting the radiator and condenser from loose debris, bugs, and gravel. With flared front side panels the impression is grippy, and ready to go like a stabbed rat.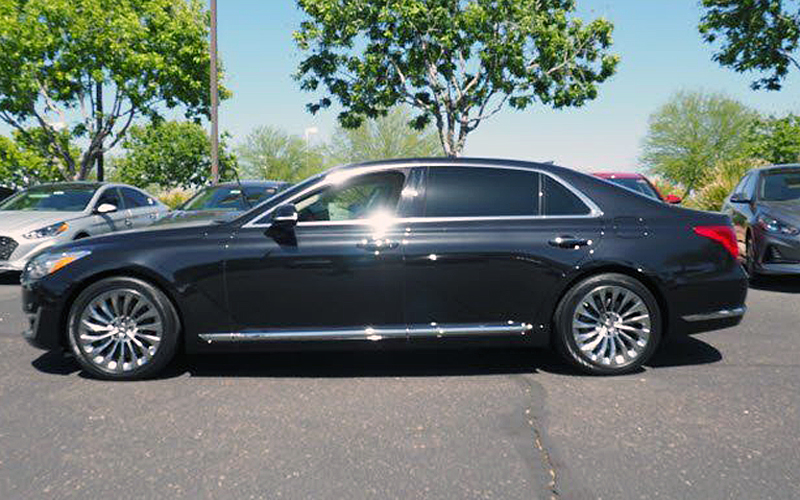 Viewed from the side, its influences are hard to pin down. Instead of looking like a stretched Mazda (like the Infiniti Q70 and others), the side profile is a bit more stylish and refined, but still not what I would call distinctive. It doesn't closely resemble any particular car, but rather a mesh of Bentley, Audi, and BMW. There are distinctive flares in the front and rear panels, but not so flared that it becomes undignified. It's slightly longer than the Q70L at 205 inches and has a longer wheelbase as well (125 inches). In fact, it's actually longer than a Honda Odyssey or Toyota Sienna SUV. The side mirrors are auto folding and are attached at the door, not the window, leaving a space to reduce wind noise. The mirrors also have puddle lamps that illuminate when you approach the car and they contain side view cameras. When you activate a turn signal, the dash shows a view down that side of the car. The 19 inch wheels seem the perfect size, and their turbine style is actually designed to reduce road and tire noise. Front tires are 245/45 on 19 x 8.5 wheels, and rears are 275/40 on 19×9.5 wheels.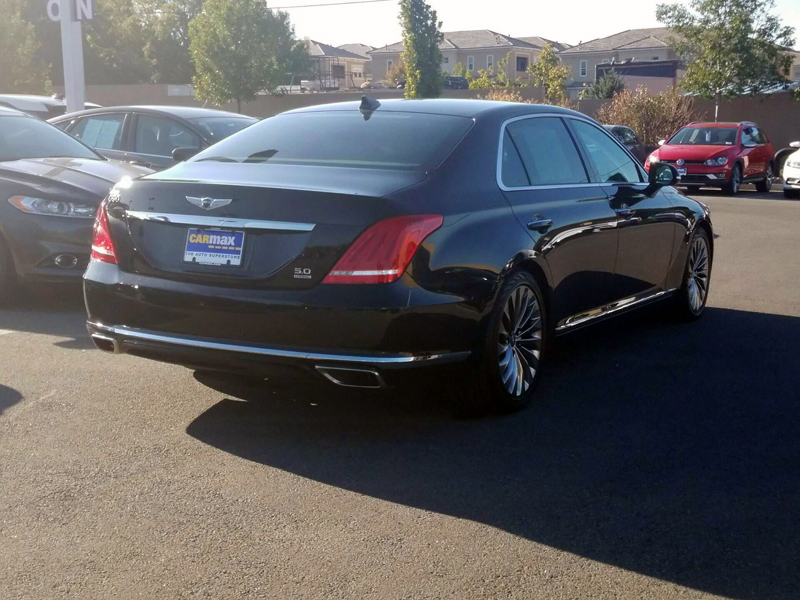 The rear end of the Genesis is what I call 'promising'. It's fine, but nothing that makes me look twice. The boot lid stops short on either side, accentuating the rear quarters to give a wide stance that appears stately and powerful. What I refer to as 'waterfall' tail lamps, are slightly reminiscent of an S class. The Genesis badging sure beats the wacky, misshapen H found on earlier models. The Genesis has authentic dual exhaust ports, unlike Audi and others where one side houses the actual exhaust, but the other side is just a piece of trim with nothing behind it. The boot lid is electric open and close, but is also automatic. When you approach the car, it senses the key fob, welcome lights illuminate, and it waits for your hand to touch the inside of the door handle. But … if you approach and stand at the trunk for 5 seconds, the car beeps slowly. If you remain there, the boot raises. Inside, the trunk is 100% nice quality carpet – no cheap felt or cardboard. All doors are soft closing. The newest 5.0 Ultimate is AWD only, but in 2017 RWD was also available and this one is RWD. The curb weight (with no passengers) and 21 gallons of fuel is 4,905 pounds. So once you sit inside, you pass the 5,000 pound threshold.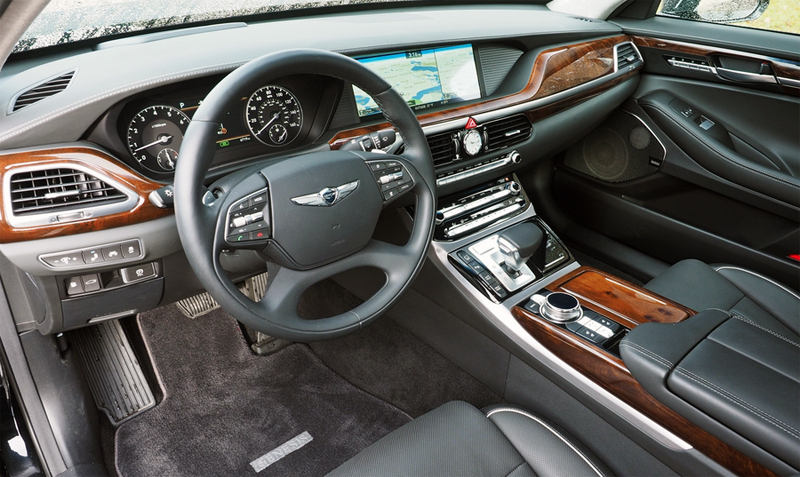 The interior is what sets Genesis apart from everything short of the S-class. High grade Nappa leather and exquisite wood make up what I reckon to be 80% of the surfaces. 10% is the alcantara headliner and pillars and 10% is a mix of polished aluminum and high quality, soft touch surfaces. The 22-way driver seat is brilliant and supportive with endless adjustments for thighs, middle and lower lumbar, and power headrests that also tilt. The trim and buttons on the doors are aluminum, not plastic. The steering wheel is 100% covered in leather – even the spokes and center pad. The gauges are electro-luminescent, super clean and clear, and the center screen is 12.3 inches. All controls are easily accessible and designed for muscle memory to learn to use them without taking eyes off the road. But between the customizable head-up display and steering wheel controls, you won't need to reach the console very often. The console is brilliantly designed and the mix of leather, aluminum, and wood make it sporty and plush at the same time. The sound system plays a signature tune when switching the engine on or off, and a 17 speaker, 1000 watt Lexicon Quantum Logic surround system is standard. In 2017, Apple and Android Play were not available, but they have been added to newer models. I have no use for either, so no points lost. There are multiple USB and aux ports, as well as a built-in phone cradle with wireless charging.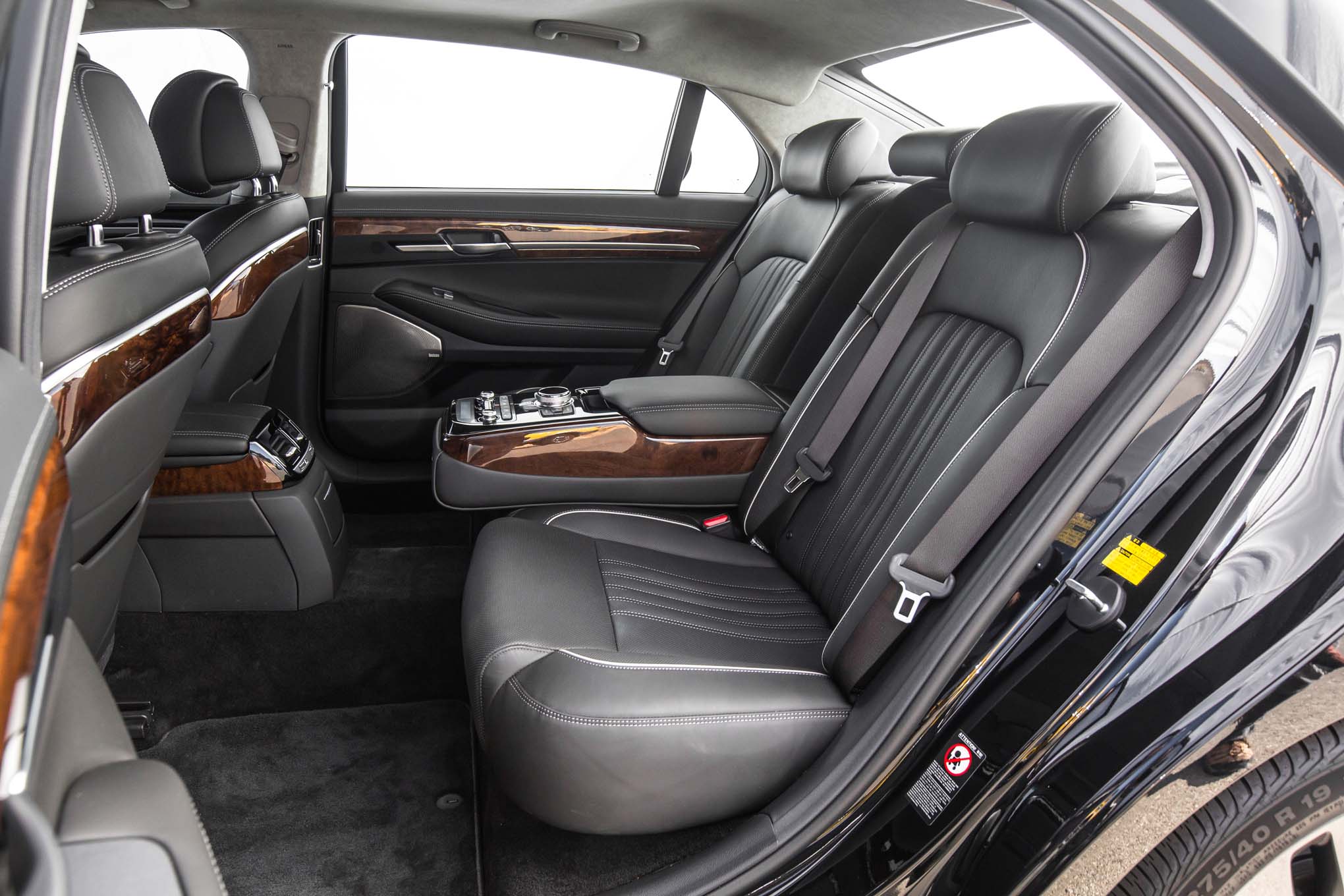 The rear seating is relaxing and luxurious. Individual 12-way seats each have 2 person memory, temp control and are separated by the armrest, which covered in leather and wood, with A/V and HVAC controls as well as recline, massage, and other features. Electric side and rear window screens allow for privacy and sunlight avoidance. There are vents on both B pillars and in the center console which has more charging ports and other features. The legroom is substantial. I am 6′ 3″ and I can stretch my legs out, recline, and get a massage … all whilst blocking out the sun and those prying eyes. But since the Mrs is not likely to chauffer me about town, I'll never actually sit back here. Headroom is good as well, thanks to the endless seat adjustments on the side of the armrest. This is back seat that will allow livery – perhaps for the bride's Mum, or airport shuttling. It really is THAT comfy, quiet, and refined.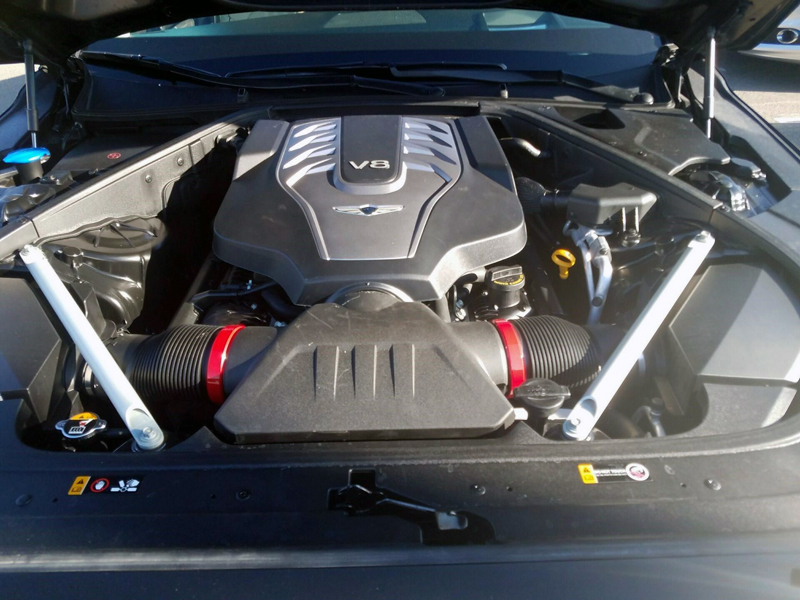 The minute you drive it, you immediately notice something is missing – noise. With special designed low-noise wheel and rotor designs, triple sealed doors, and the soundproof double glazed windscreens and side windows, road noise is virtually gone. You can, however, hear the throaty, powerful V8 when you give it the beans as it mashes you back into your seat. Then you notice just how planted the car feels. It doesn't steer or handle like a 2.5-ton barge. It is confidence building and you just know that it can be chucked into a corner and handle it stately and securely. I tried it several times and … it does! It also has automatic height adjustment and continuously adaptive suspension that changes height with the drive mode. You can also change the road height manually. If you're like me and get stuck at 10 minute draw bridges, you will appreciate the 'hold' button that keeps the brakes on and the brake lights illuminated so your feet are free to tap the plush carpet whilst playing your favorite music. The intelligent cruise control works brilliantly on the motorway, and even in stop-and-go city driving – stopping and accelerating while maintaining a predetermined distance with no effort from you. The 8 speed gearbox shifts are seamless and silent. The engine provides plenty of what you expect from a 420 bhp V8. And, it actually burned less petrol than I expected. During a mixture of spirited, Auntie Mae, petulant teen, motorway, and stop-and-go traffic, it returned 18 mpg average.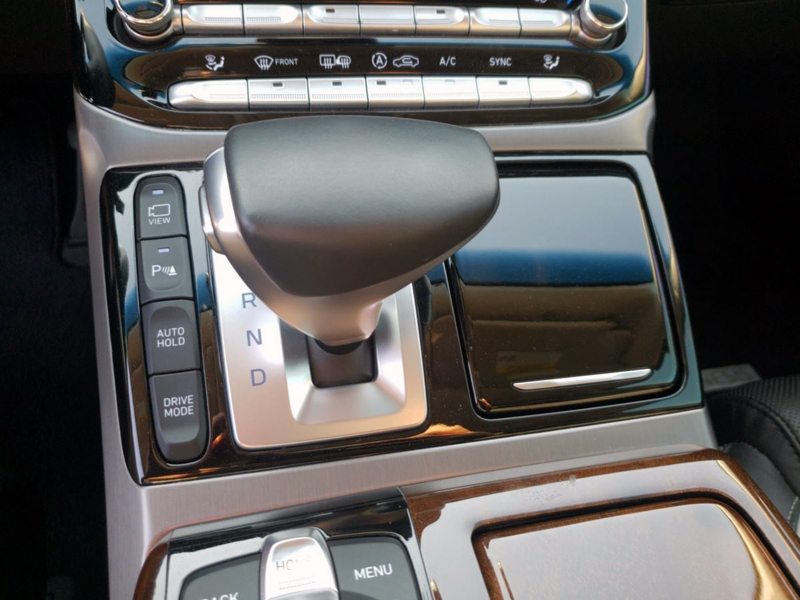 All in all, you cannot drive this car without being impressed. This car was about $73,000 dollars when new but this used, one owner, 2017 Ultimate model with 29,453 miles was priced at $37,485. In three years, due to lack of history and heritage, it has lost $34,000 – close to half of the original cost. It still has the remaining factory tip-to-tip warranty and a 10 year / 100k mile drivetrain warranty. CarMax can extend that warranty coverage to 60 months from the date of your purchase, or a total of 125k miles. Speaking of which, Carmax lists a 2017 Genesis G80 'Ultimate' 5.0 with 19k miles in AZ for $31,998. A G80 with the V6 turbo with 21k miles in GA is listed at $25,998
So …… why did I not buy it? Well, simply put, I'm not a fan of black for interior or exterior. That said, I loved this car. Yeah, I am one of those snobs who is grateful that the big 'H' is no longer on the trunk lid and the name Hyundai does not appear anywhere inside or out. I'm also glad that Genesis and Hyundai share NO parts or platforms. This is truly all Genesis and NO Hyundai. Lexus, Infiniti, and Acura cannot say that. Also, I am in no hurry to do away with my Infiniti M35. I have no issues, no repair bills, and it still looks nearly new as it did in 2009. Mind you, I had to force my feet to take me back to the M when I returned this car. I could definitely feel the magnetic field and the tracking beam from the G90 trying to drag me back for a signature on the purchase contract. When I'm ready to give up the M, I will consider this car as my top choice, but only in Casa Blanca White Pearl exterior. The fact that many older, high mileage H-branded Genesis cars are still running strong is a testament to reliability and longevity. I have to admit that this car is the exact opposite of everything I expected and it won me over in no time. In 2020, the G90 will get its second refresh since 2016….and since Infiniti has abandoned their petrol fed, RWD flagship, I may as well do the same.
Soon you will see the 2017 G80s and G90s coming off lease – and Genesis pays for ALL services during a lease. Even a G90 with the V6 still makes 365 bhp so you get a larger car than the Q70L with more horsepower. What concerns me is the twin turbo. They stand behind it for 10 years / 100k miles but I still worry about being the first to drive a new engine / gearbox. The G80 5.0 and G90 5.0 uses the highly acclaimed and time-tested Tau V8 and I have no worries about driving those. I believe the G80 5.0 is not as posh as the G90, but still much better quality than the Q70.
This will be my last words about Genesis, lest I be accused of being a double agent or something. I just get excited when a new car company hits the road running while setting the bar higher for everyone else.
As mentioned earlier in my review, plans were right on schedule to unveil a new direction for SUVs from Genesis Motors, LLC. The first SUV, named GV80, the flagship SUV in the Genesis lineup, was officially presented to the world a couple weeks ago. It was streamed live from South Korea on Youtube – unannounced – and captured over 50,000 viewers. It is taking Seoul by storm, but it won't reach the states until later this year. On its home turf, you can get the highly acclaimed "i6" 3.0 diesel that makes 274 bhp and 434 lb-ft torque. But of course, that engine won't be available in the states. We will likely get to choose between a 2.5 turbo or 3.5 turbo petrol engine with RWD or AWD. Although the GV80 will be the flagship, it's still midsize, so I reckon similar to the BMW X5 or Lexus RX. The price is rumored to be in the mid $50,000 range. But when you see the amount of kit that's included, it's a bargain! I strongly recommend NOT buying the first model of anything, but I have to admit that after driving that G90 it may well be worth the risk.
Genesis is playing with a stacked deck when it comes to their personnel and leadership – Check out this team: Marc delRosso, former president of Audi America, is now CEO of Genesis North America. Filippo Penni, former Head of Design for Lamborghini is now Head of Design for Genesis. Albert Biermann, former head of BMW's M Division, is Exec VP for Performance, Tuning, and Development. Sang Yup Lee (Designer for Corvette and Bentley) and Alexander Sasha Selipanov (Designer of the Bugatti Chiron) lead the exterior design group. Fayez Rahman, from BMW, is VP of Architecture Development, and Bozhena Lalova, on loan from Mercedes Benz, heads the Color and Trim Division.

[The author, Larz, is a long-time NICOclub Moderator in charge of the Infiniti M forums.]