Sticking to the same general area, I noticed the rearview camera has downright abysmal clarity the very first time I used it, although the parking guides are as handy as ever.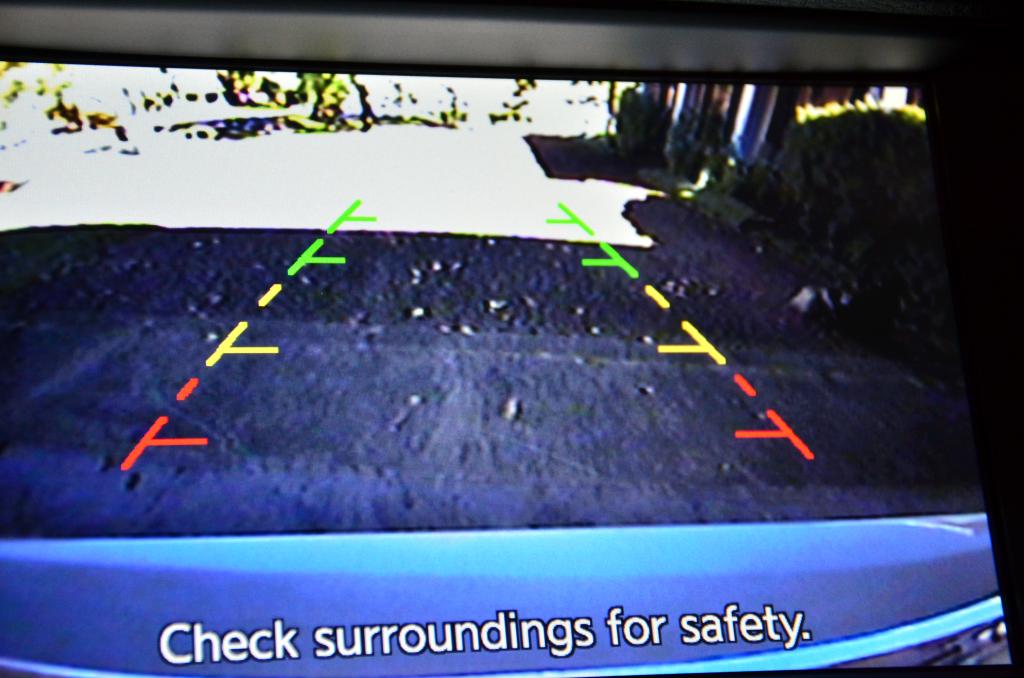 Nissan's GPS systems are historically horrible, and although I can't comment on the accuracy of turn-by-turn directions (I never used them), I can confirm that the map itself seemed to be WAY off on more than one occasion (for example, saying I was immediately next to the airport runway when in fact, I was driving through a rural neighborhood ~7 miles away).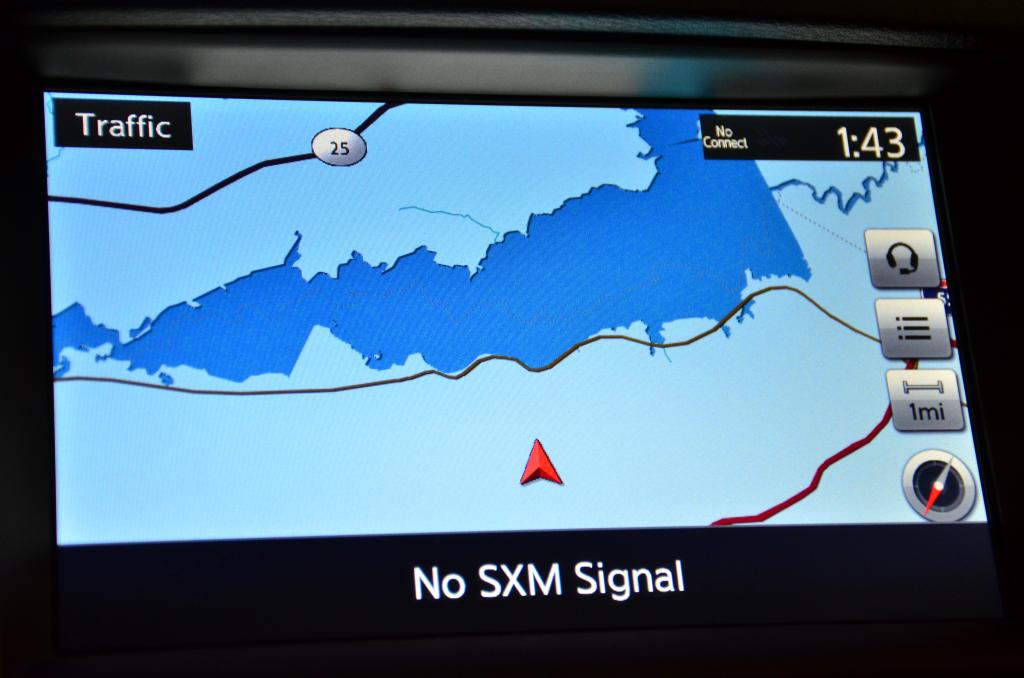 The interior layout and center stack is very cleverly laid out, and very simple. I like that a lot. The cup holders are a one-size-fits-all version, though.
The seats are 9,000 way adjustable, and heated (although not cooled like the G37 convertible I wrote about last year). They are superbly comfortable. The center back seats have annoyingly tall headrests that cause blind spots. You can't really blame Infiniti for that, though – that's a lawyer thing. If I owned the car, I'd probably remove the middle one at the very least.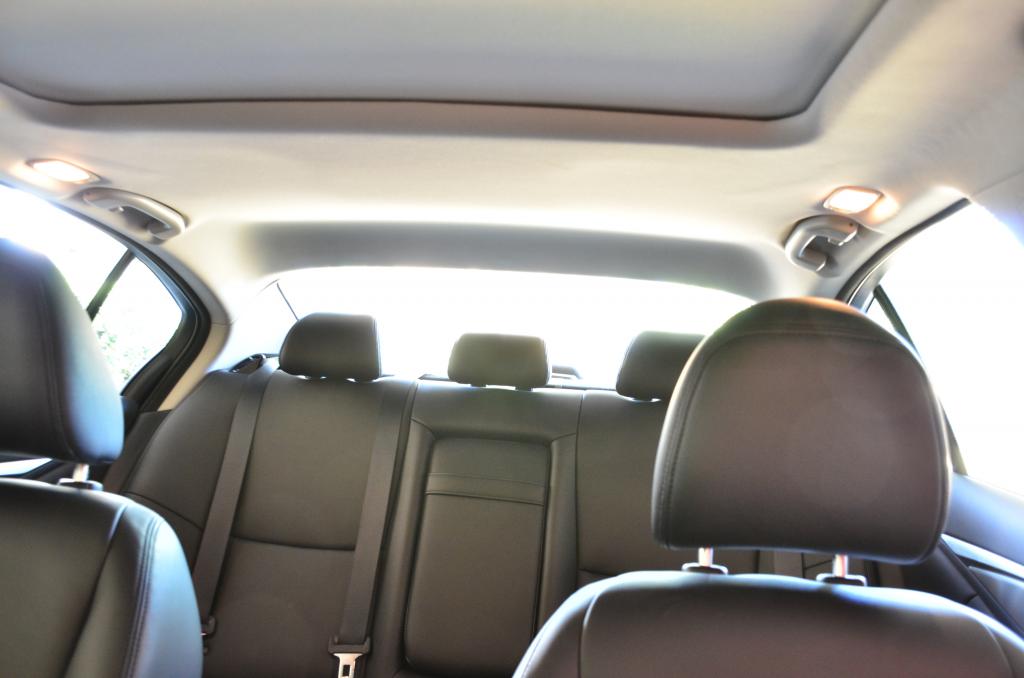 The gauge cluster is bright and easy to read. The center LCD can display a variety of things, such as maintenance warnings, tire pressures, the audio that is currently playing that you can't change, fuel economy, compass, etc.
As you can see, there's roughly 11,000 miles on the car. Given the relative newness, I was a bit alarmed at how crusty the exhaust tips already were. That crustiness didn't just scrub right off either.