The best of both worlds: Modern VG33ER power in a classic, timeless chassis.
by: RaikkonensApprentice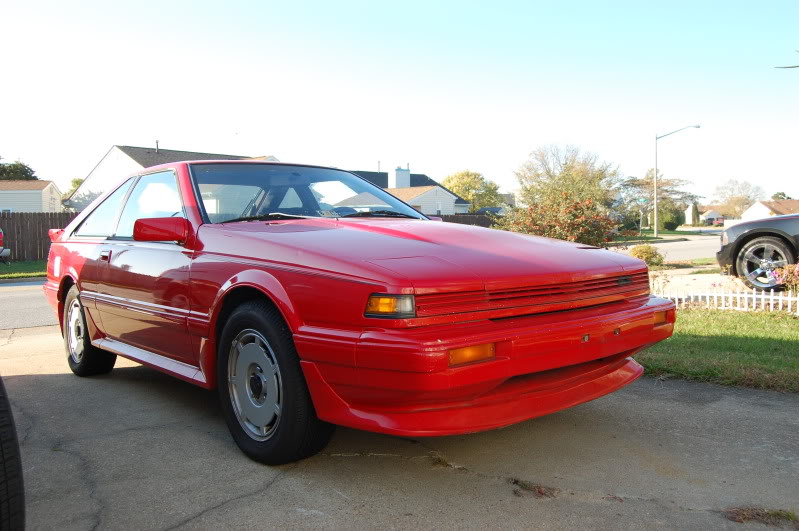 I purchased the car for 900 dollars from a tow company in November of 2009; little did I know that the motor had not been well cared for. It began to overheat and we replaced a few things here and there (attempting to avoid a full rebuild), but on January 1st, 2010 at 1:30 in the morning the poor VG30E blew up for good – it was toast. Luckily I found a decent replacement, a VG33ER from an 02 Xterra. We drove to Florida for it in March of 2010; it was a 20K mile motor for $500. Then my father and I began the project.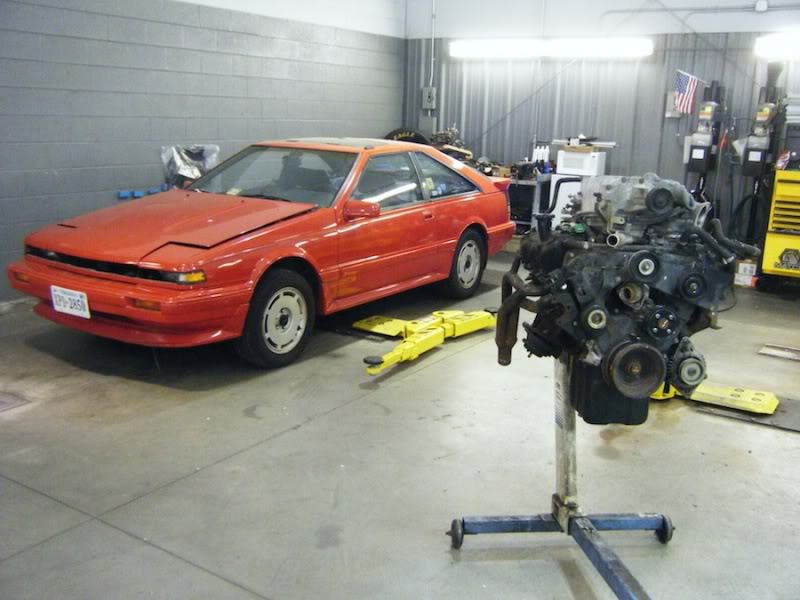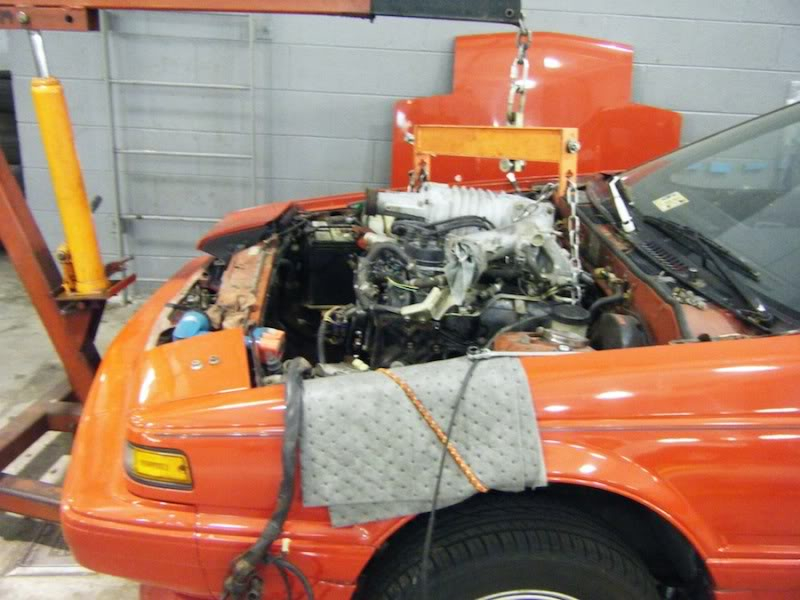 The motor itself fit in quite easily, thanks to Nissan using the same block for pretty much all their VG equipped vehicles, and just putting everything else in different places to suit different platforms. I was able to use the stock s12's clutch, flywheel, and transmission as well as the motor mounts.
The very first problem we encountered was oil. Being that it was a truck motor it had a deep rear sump, which meant that the oil pan and the oil catch tube would have to be modified and swapped. We also had to move the dipstick tube to the other side of the motor.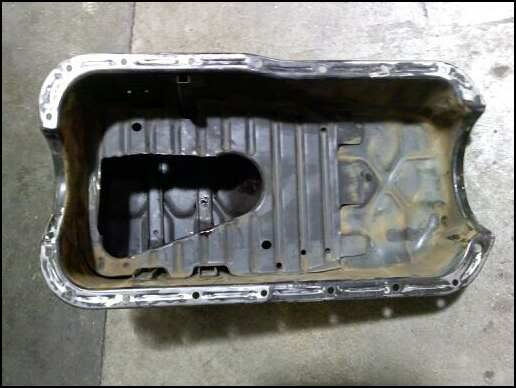 The stock s12 oil pick up tube was cut and bent to match the stock direction as much as possible, but we still had to cut the oil pan to accommodate the slight difference in the angle.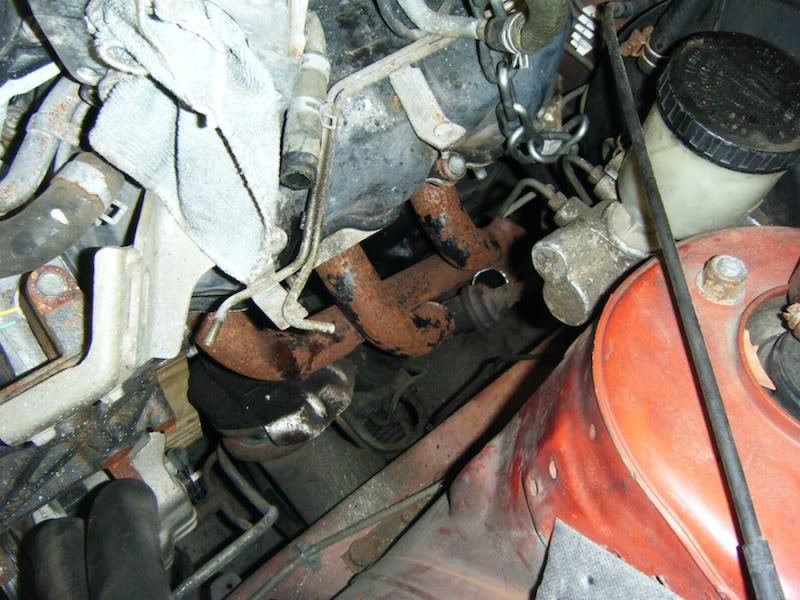 Driver's side clearance, z31 performance headers. One tube had to be cut to clear the steering linkage, later on we went back and welded a new tube to accommodate the linkage.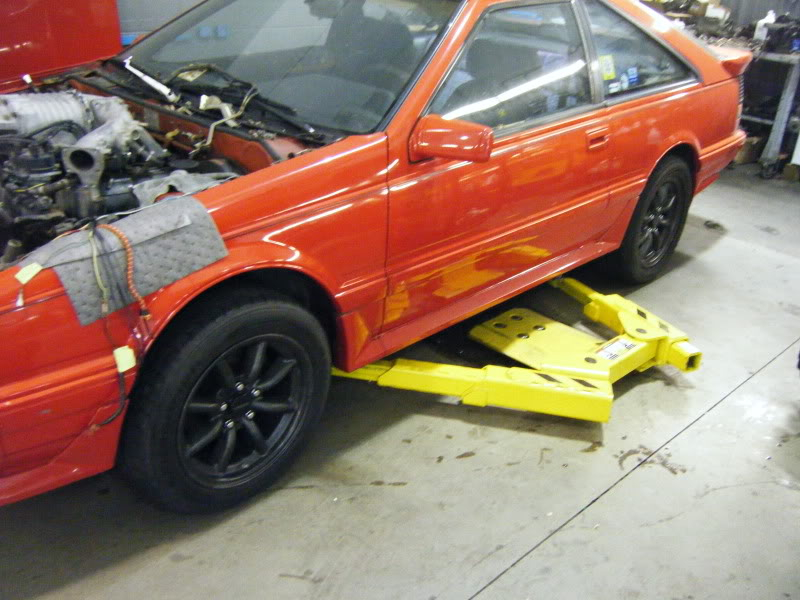 I purchased a set of Watanabe F-8 style wheels in April 2010 from a member here, look great on the car, 16×7 – 16×8
After the initial drop in, the car sat in a bay for a godawfully long time as we redid the wiring. Using the factory service manual for the s12 and one for a Frontier we basically built a new wiring harness to out of the stock s12 one to accommodate the new motor. Sorry, I don't have pics of all that but we rewired the entire harness and every single connector, customizing as we went along to adjust for things that the vg33 has and the s12 didn't.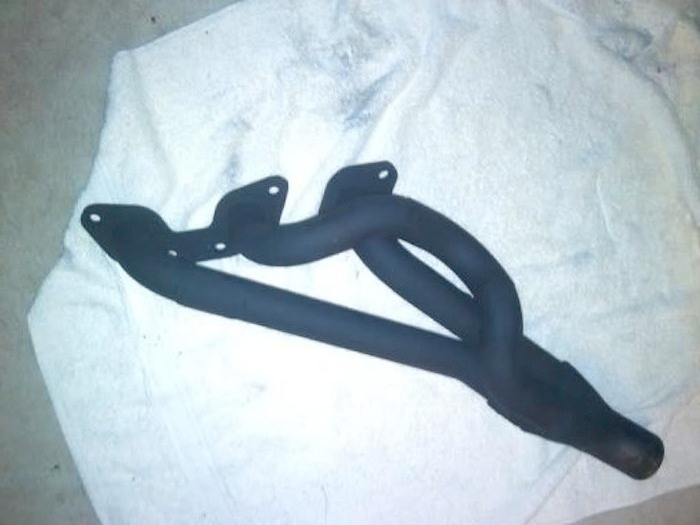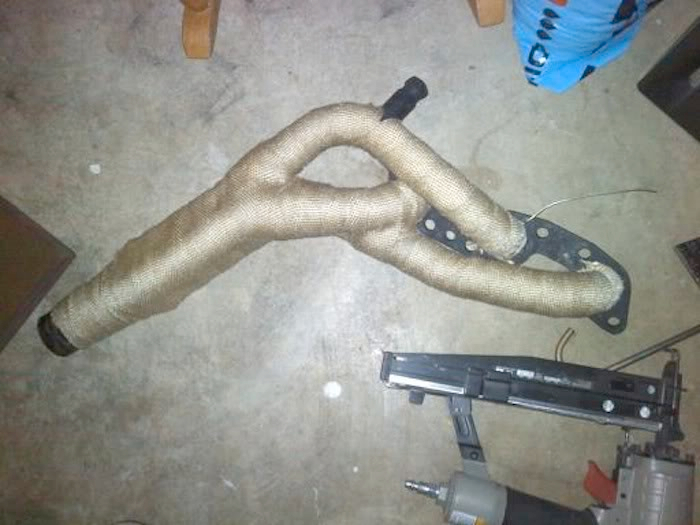 During that time most of the hardware was taken care of. I received my modified headers back from the welder and spray painted them in heat resistant enamel before wrapping them in Thermo Tec heat wrap, then used the black sealant spray stuff on them.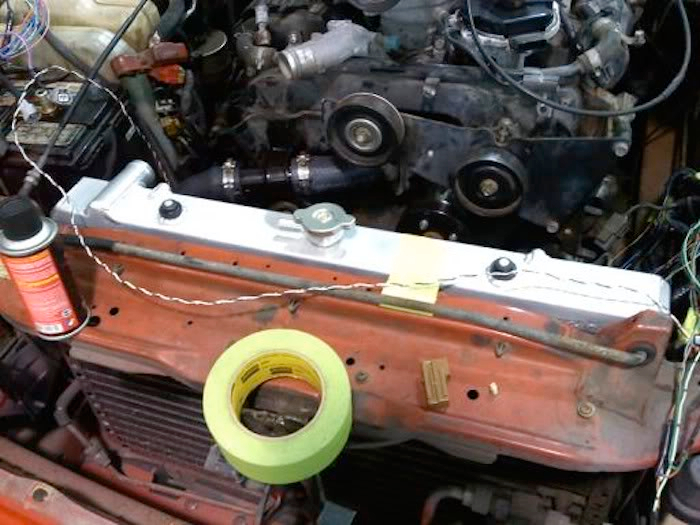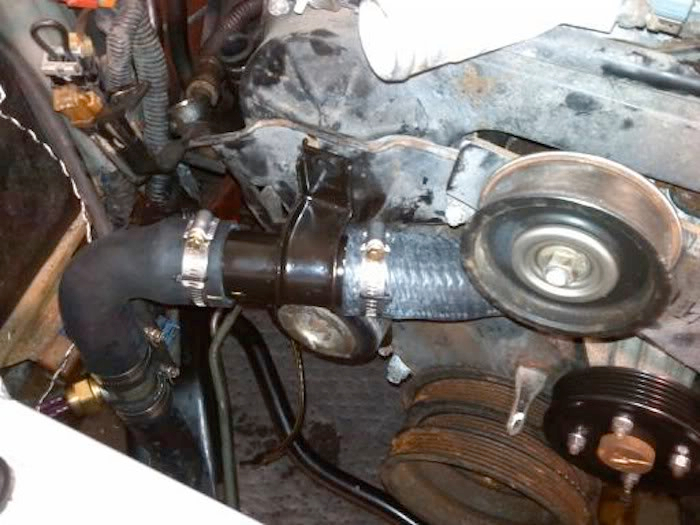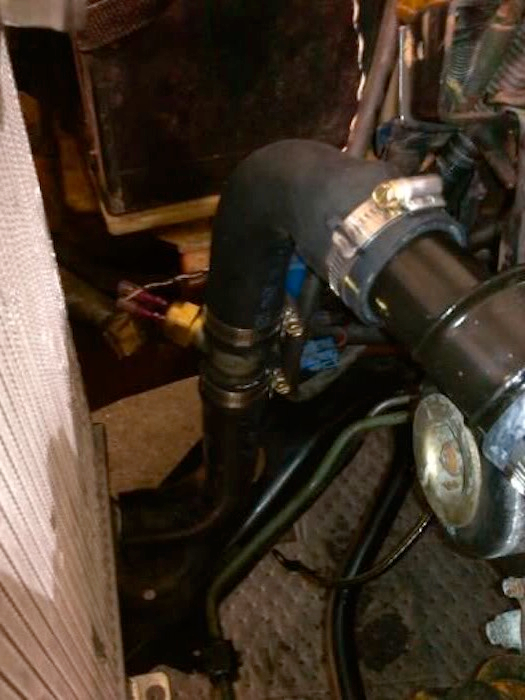 I purchased a twin core aluminum radiator from Godspeed, originally made for an rb20 but it had the hose placements in the right spots. We then created our own radiator hoses using a mixture of standard hosing and factory connectors. The third image shows a temperature switch hard-lined directly into the intake hose, it's wired to dual electric fans on the radiator.
At this point we had finished what was necessary for the motor to function so we attempted to run it. It did start up, but it ran incredibly rich and it was far from stable. At this point we realized we were going to need a custom tuned ECU. We contacted Jim Wolf Technologies and had a discussion with them, though we would not be able to use the factory s12 ecu. Instead we were told to purchase an Infiniti M30 ecu, which we sent to them to be reprogrammed, and in the mean time we had to prepare the car for the new computer.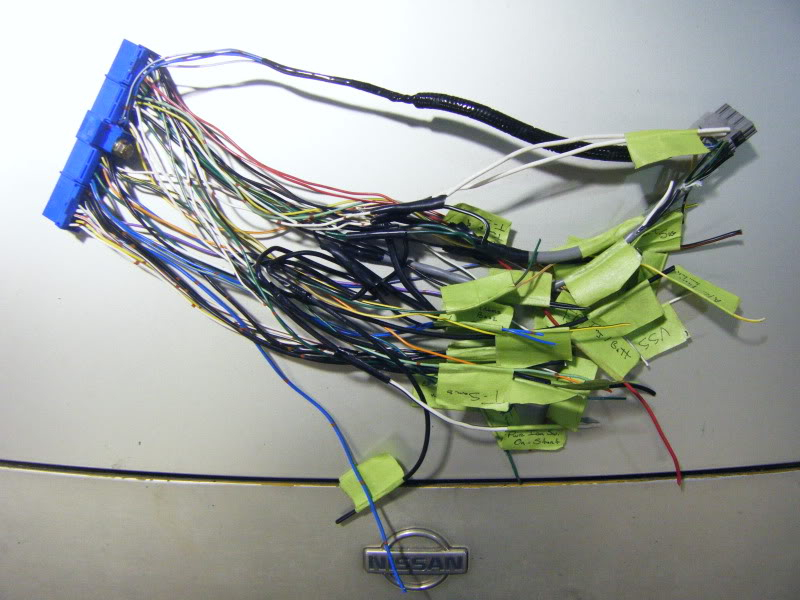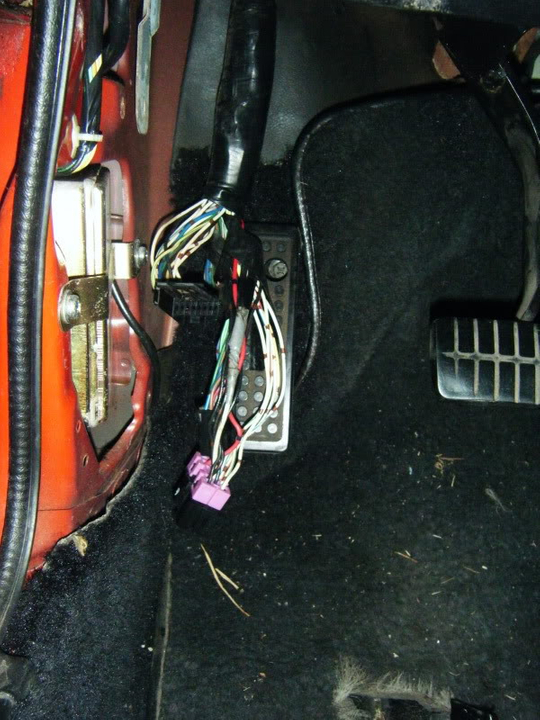 The M30 connector and pig tail were painstakingly and carefully spliced into the original s12 engine harness. Many weeks were spent upside-down under the dash with wire pliers, a soldering gun, and electrical tape.
With the new ECU in it, the car fired right up and ran beautifully in August of 2010, though there was still final wiring to be done, an intake system figured out, and other small things before driving was possible.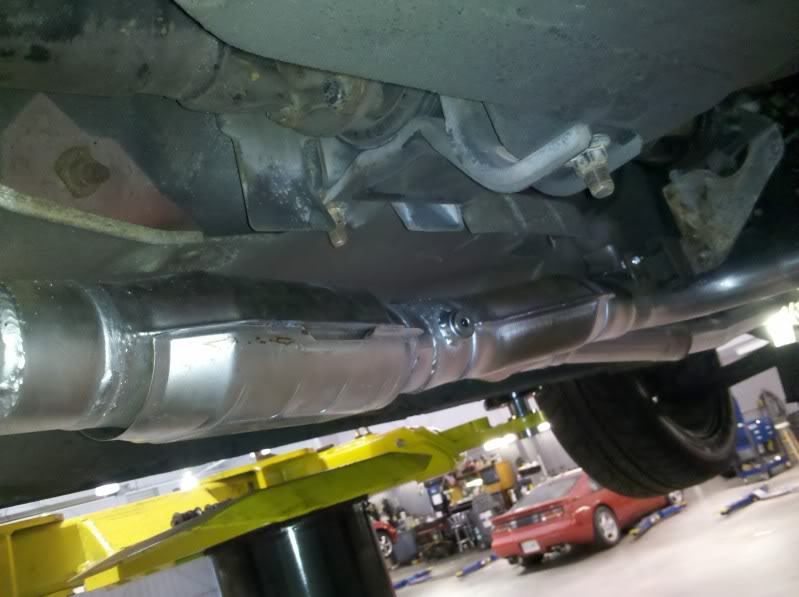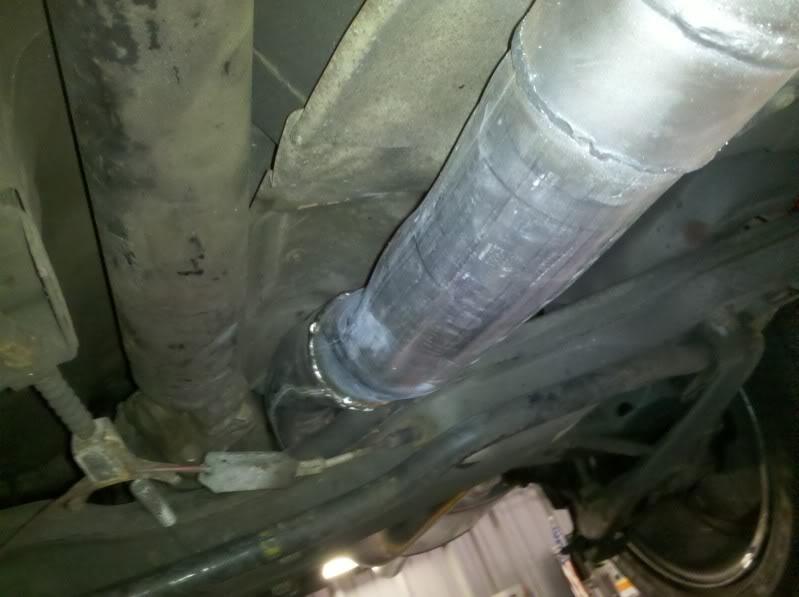 The exhaust is custom made, though it's one piece and needs to be flanged for removal. It's 2 and 1.5″ at the headers which expands to 3″ when it gets to the yonaka high flow cat, and then is 3″ all the way back to a magnaflow muffler with a 3″ outlet. The tip on the muffler was a quick fix and will be replaced at some point.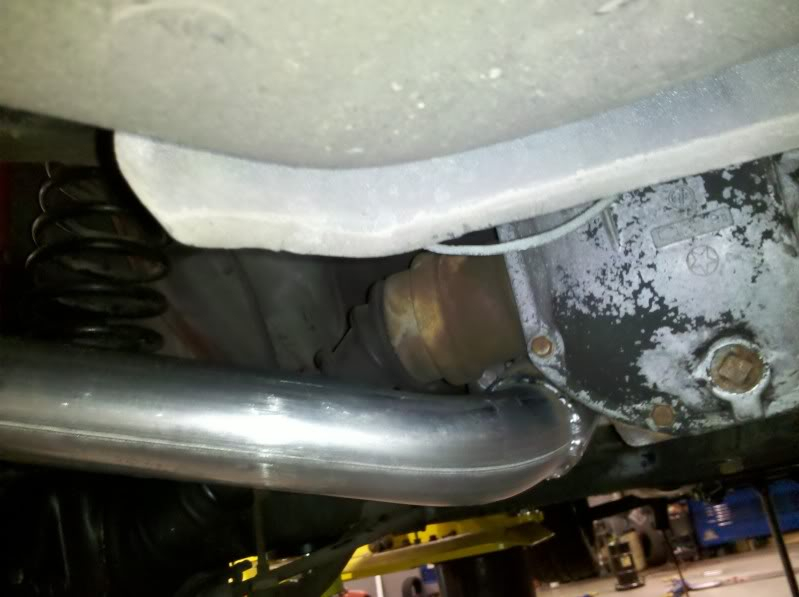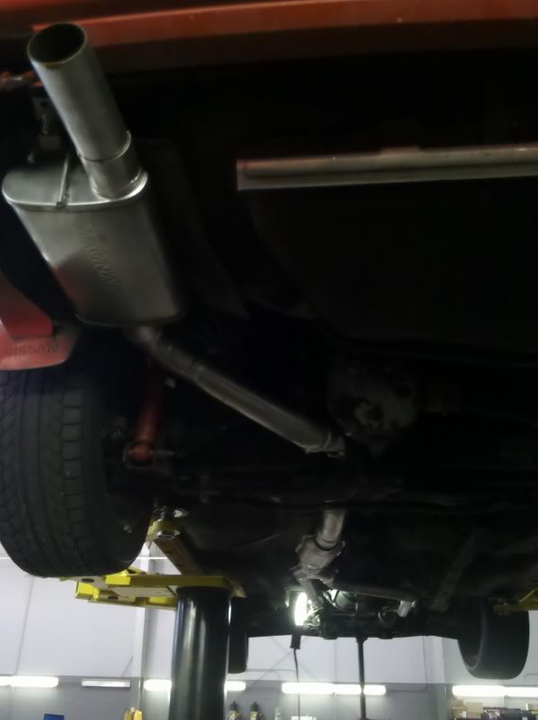 So as far as the build goes, it took almost an entire year but it wasn't too terribly difficult. The project is far from finished, but here is how it sits now.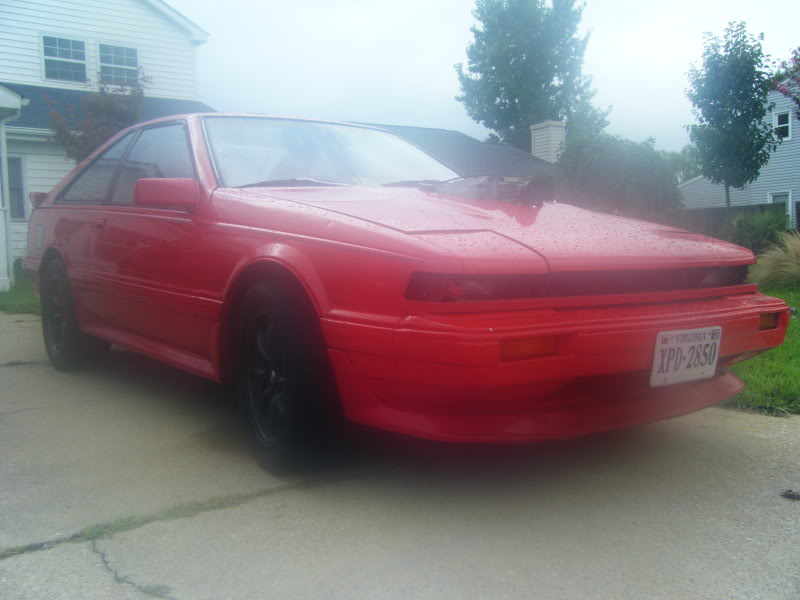 Engine bay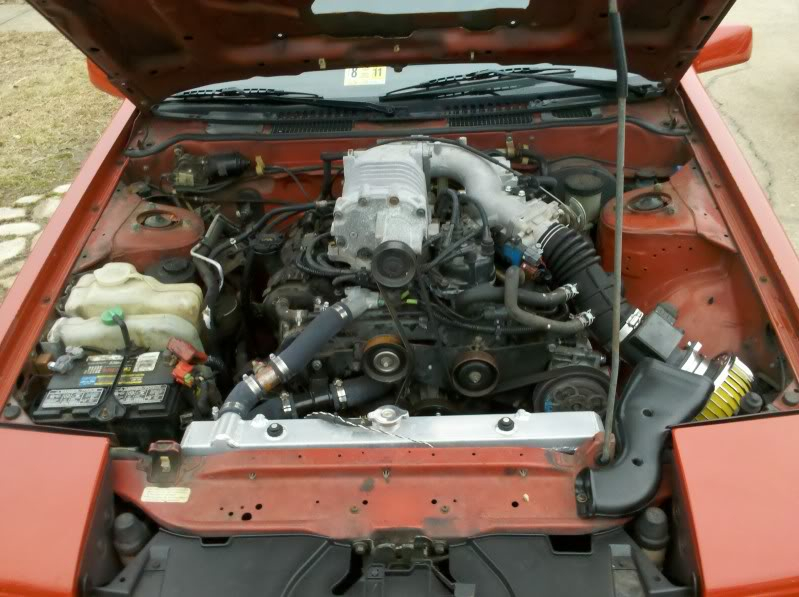 Stock frontier intake tube, z32 MAF w/ 100mm adapter for the Trust Airinx 100mm air filter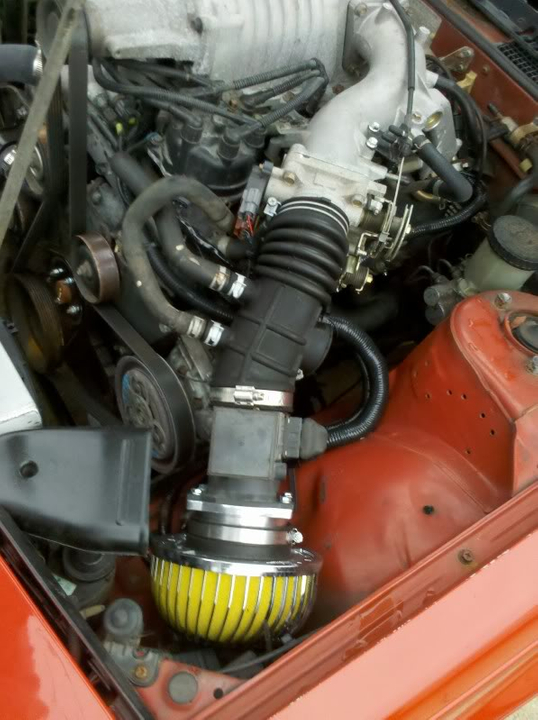 Messy ecu and harness, will be cleaned up and tucked away soon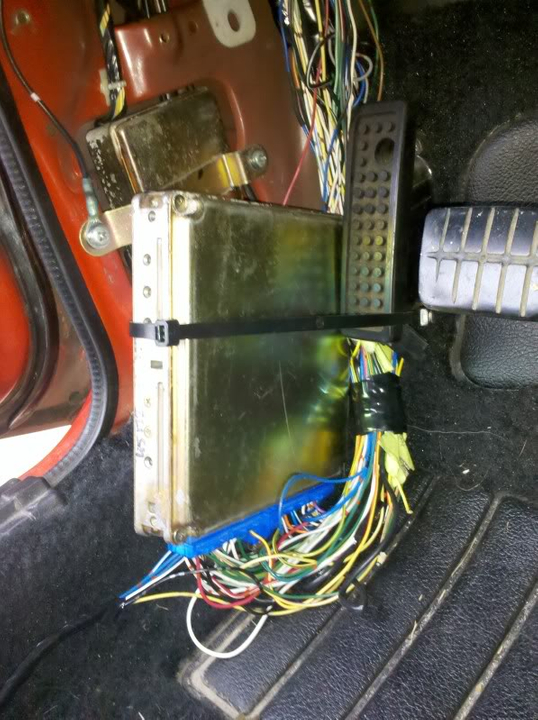 Huge highlight: Consult connectivity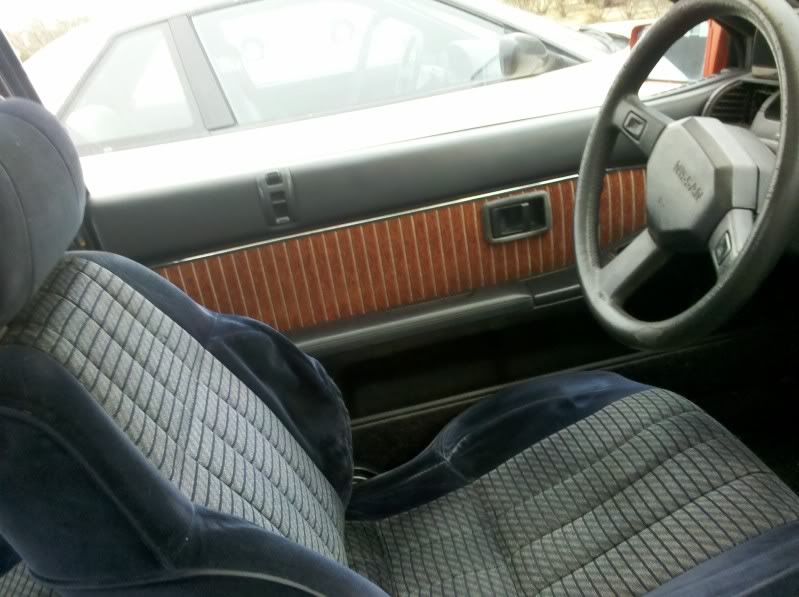 I still have a lot of work to do on the car. I need to restore the interior and bring it up to date, I have installed a CD player and I'm going to update the sound system with speakers and all that. I'll also be doing what I can to stiffen the suspension and tighten up the body a bit as far as handling goes. I have a new clutch and a lightweight flywheel, so those need to be installed as well. I have a B&N short throw shifter coming, as well a factory turbo hood scoop, with which I will build a custom hood to cover the supercharger.
Beyond that, doing what I can to update the car, restore it, and keep it clean is all I will be doing. The VG33ER is at all stock specs, except for a nismo thermostat, and I most likely won't do anything beyond that. If I do do anything to the motor, I'll put a smaller pulley on the blower, increase injector sizes, and possibly put a mild cam in it. It's already pretty damn fast, I don't think I need to go that far.
So…that's my little project. Not quite done yet, but getting there!