by VStar650CL

Since we get lots of questions from NICOclub members with a mystery starter issue, it seems like a good time to shed a little light on diagnosing them. It's surprisingly straightforward. So, here are four simple checks that tell you everything you need to know for a proper diagnosis.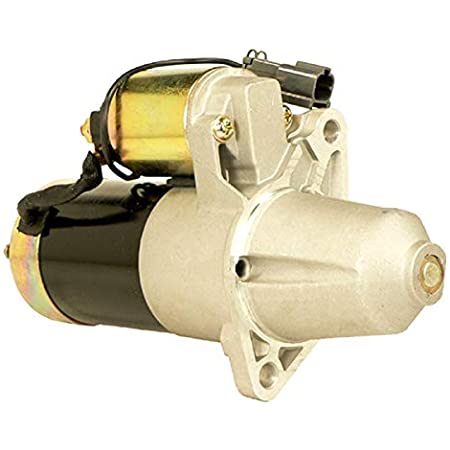 Unless you own a hybrid, the starter is a plain-old DC brush motor. That means our old friend Voltage Drop can literally tell you 
everything
 about what's going on. Here's how to go about it:
First, everything here assumes you have a healthy battery. If your battery CCA is down to nothing, these tests will all behave just like a shorted starter brush or a crappy solenoid. So if you have doubts, get it tested first or put a jump-box on the car while testing, to make sure you aren't being fooled. One sign that almost always means a battery or terminal issue is a "chattering" solenoid, so if you get that, suspect those before chasing the starter. (As a side note, if your battery terminals look like this, stop reading and go take care of that issue first.)


Second, everything here also assumes your engine isn't seized. Same deal, if the engine won't turn then it will behave just like a shorted starter brush. So if you have doubts, especially on a motor that's been sitting awhile, put a cheater bar on the balancer and make sure it will turn.
That all said, put a voltmeter across your healthy battery while turning the key. Healthy starters will generally suck healthy batteries down to 9.5~10.5V while cranking, so this test will tell you quickly whether the starter is trying to turn but can't. If the voltage plunges but nothing happens or it isn't cranking very fast, your starter is weak or has an internal short. End of tests, replace the starter.
The rest of these tests can be performed two different ways. One is what most people are used to, the negative lead from the meter on ground, measure at both points and subtract. That gives you the drop, but it isn't the simplest way. The simplest is to measure between the two points and just read the meter, leaving ground out of it (unless that's what you're measuring). Resistance in a circuit is what causes voltage drop, so to measure, say, the quality of your starter cable, you can simply put one lead on the battery hot post and the other on the starter hot terminal. The difference between the two places while cranking indicates the resistance of whatever is in between, which in this case is the cable and lugs. For a healthy hot cable the difference should be very small.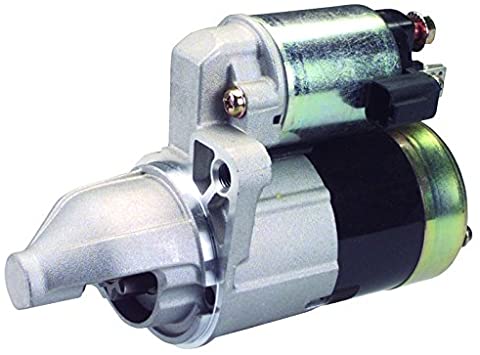 So if your battery drop is small or nonexistent, that should be your next test. If there's a big drop between the battery and starter then your cable or connections are crappy, you're depriving the starter of the juice it needs. Since the same thing can occasionally happen if the starter bolts get loose or rusty and deprive the starter of ground, you should also measure between the starter body and the block. Any voltage there means a ground problem.
If that all checks out, the last thing is to make sure the solenoid has juice and is working properly. The solenoid is just a glorified relay, but it's a powerful one. Some draw up to 6 amps. That's because it does two jobs, one easy and one hard. First, it moves a ring contact that sends juice to the starter brushes. Second, it pushes a fork that kicks a Bendix gear out into the flywheel teeth, and it needs to hold that gear in place until the starter gets up to speed and the centrifugal mechanism takes over. That requires brute force, so solenoids don't have wimpy coils. If yours can't get enough juice to do its job, then nothing downstream in the mechanism will work. So measure from battery positive post to the solenoid terminal while cranking. You should see almost no drop. If you see a meaningful drop, then the problem isn't in the starter at all, it's someplace upstream like the starter relay or ignition switch. If there's no meaningful drop, then either the solenoid or starter is bad, replace the starter.
That's all there is to it. Hope this helps you, and happy motoring!