An excellent how-to from one of our long time members, OriginalWheelman.
Start by going to http://imgur.com. Once there, click on "sign up" in the upper right corner.


If you have a Facebook, Twitter, Google+, or are a Yahoo! you can use that account to log in. This will also enable you to share from Imgur to those locations easily.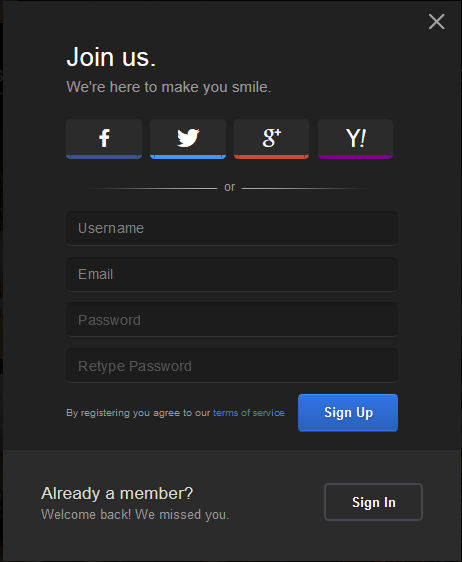 Once signed in, click on the bright blue "upload images" button on the upper left.



This brings up the menu with assorted options for uploading. I'm a big fan of 'drag and drop' but use whichever you prefer.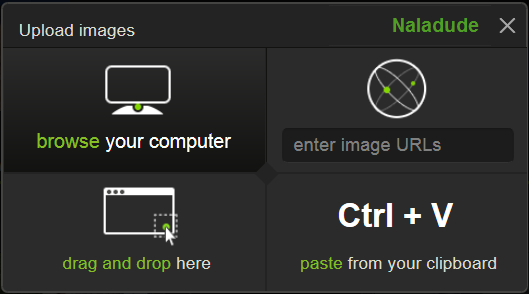 Once your images are selected the menu will change. At this point you may still add more images using any of the four methods at the top. You also use the buttons in the middle to create / name an album as well as select it's layout. You may also make your images public. Do so at your own risk. It is the internet. By default your images will not be public. They will however be accessible to anyone with the link, and they will be able to be linked onto forums.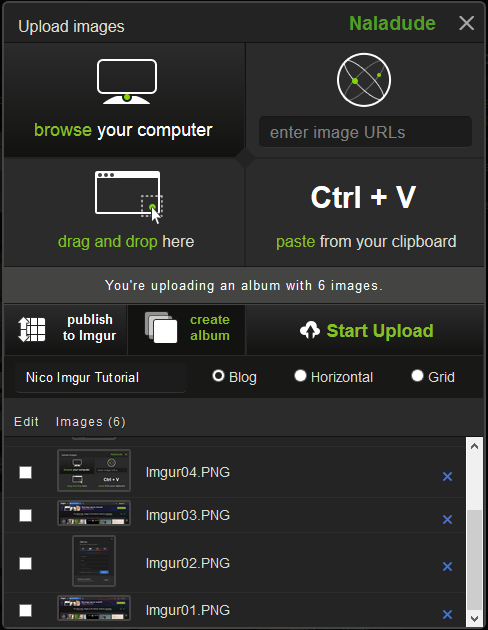 Begin your upload.



Once uploaded, select your name in the upper right corner, and click to open a drop down menu. Select 'images'.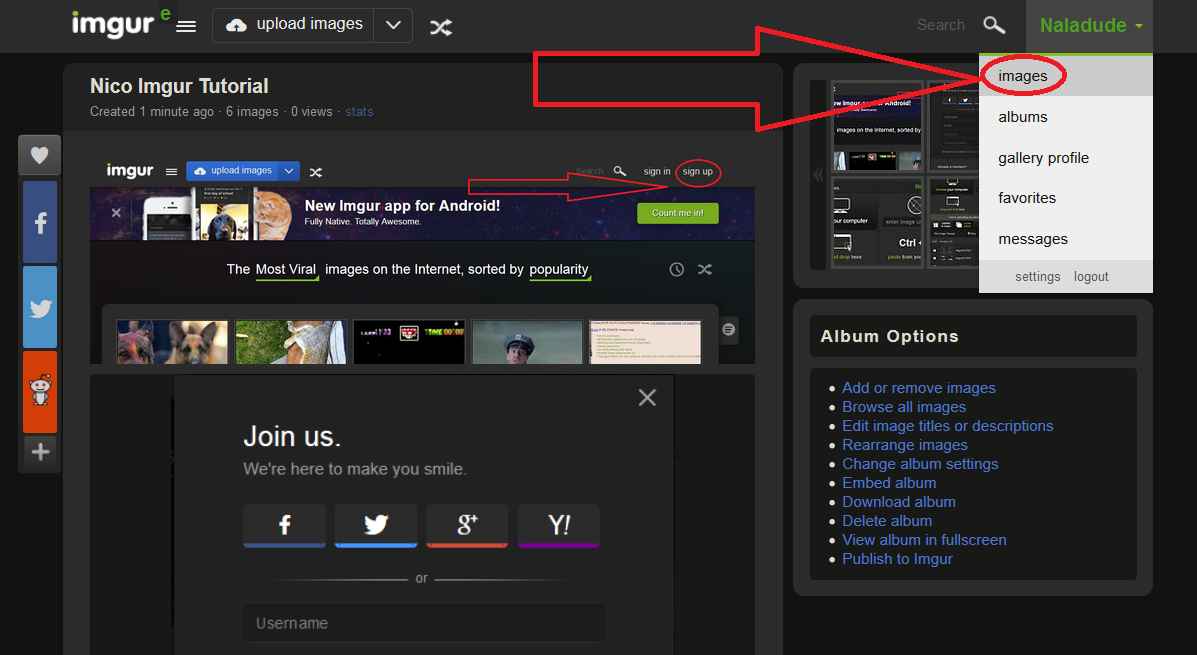 This will open a tile menu of images. Select the image you want to start with by clicking on it.


When the image expands the accompanying window will contain assorted code options. Select the BBCode option. Highlight all, then copy.


Now, you open the NICO thread where you would like to link the picture. Paste the code on a separate line. This makes it easy for any admins who may have to fix a post.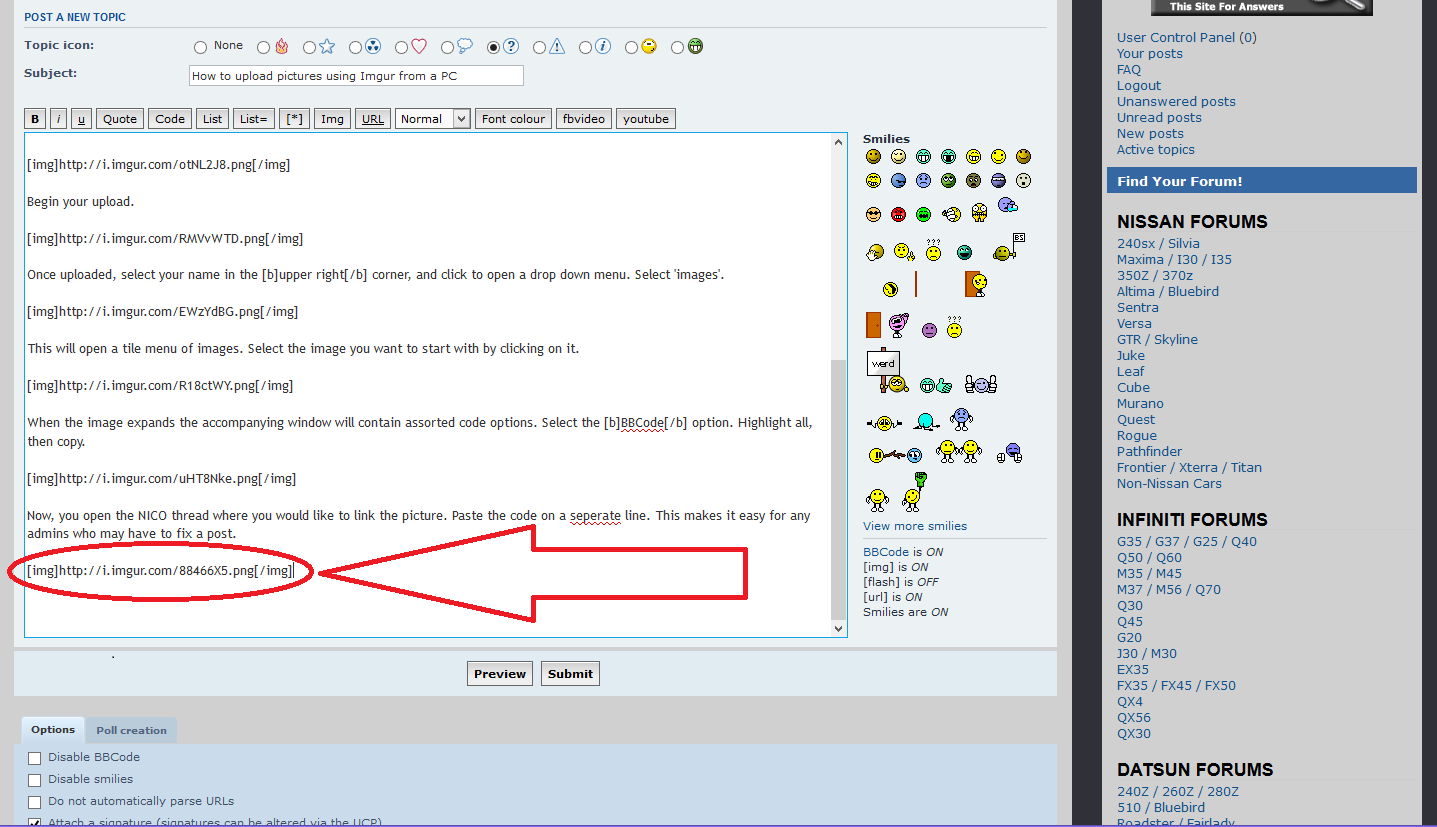 And that's it. Post away! Fill your threads with glorious pictures of cars! Fill your life with a richer forum experience! Fill someone else's life with a little knowledge. Fill your belly with nachos! Thanks for reading.