Everything You Wanted To Know About Windshields – By StarPD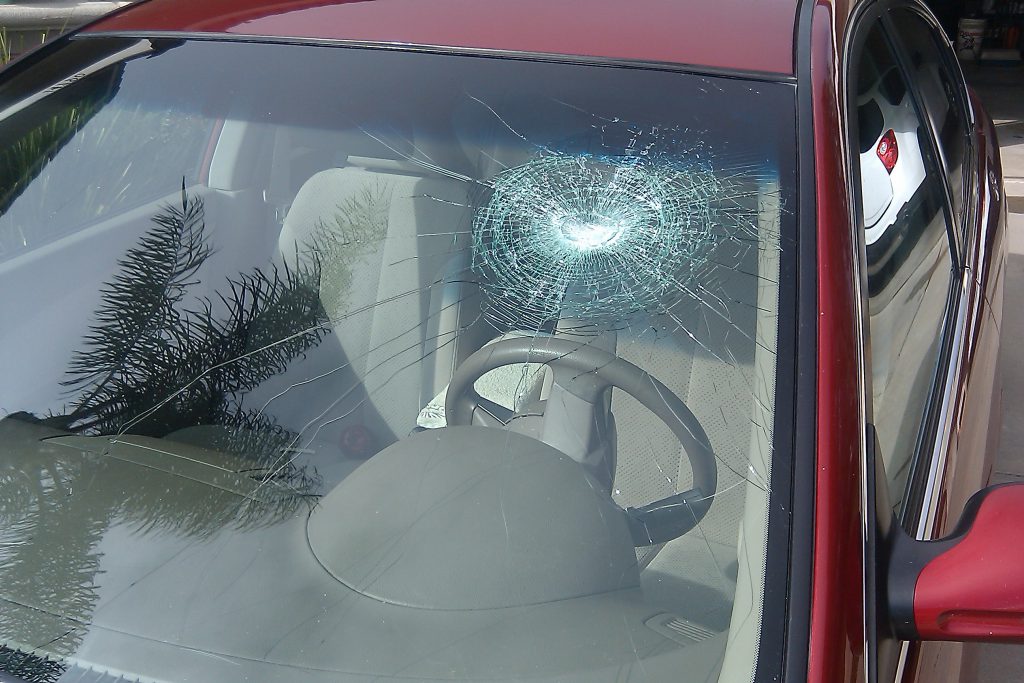 First, windshield repair will NOT keep a windshield from cracking. It is a cosmetic repair only, and is a colossal waste of money.
Second, never try to replace a windshield yourself. That requires extensive knowledge and skill. I recall one individual who wanted to pull a windshield from a wrecked car in a junkyard and install it himself in his car. Bad idea, and terribly false economy, which probably wouldn't work anyway, and would likely result in the replacement glass cracking eventually and/or leaks.
Many states have what is known as "full glass coverage" either with a deductible or NO deductible. You must have comprehensive and collision coverage (also known as "full coverage") and surprisingly, it's relatively inexpensive. Be sure to discuss with your agent exactly what coverage you can get, what it will cost, and what the terms are.
If you do get your windshield replaced, NEVER, EVER use those represented by hawkers at car washes, gas stations, or in TV commercials, especially the ones that offer free diamonds, steaks, dinners, or other come-ons. They almost always use aftermarket glass, which frequently is of poor optical quality, and frequently doesn't fit properly. These companies pay beginning techs $7 to $9 per hour, and require them to do 10 jobs per day, including travel time.
See, aftermarket glass manufacturers re-use the dies that are used to cut the windshield too many times. Each cut removes some of the die. When worn, the glass ends up being cut too small, and results in cracking and/or leaks. OEM glass requires that the dies be used only a limited number of times, and is carefully checked for optical distortion. That's why OEM glass costs more than aftermaket glass. Sometimes that distortion is not apparent, but can result in eye strain and even headaches.
Don't use the 800 numbers insurance companies use to get your windshield replaced either. They usually use substandard glass companies that employ amateur techs and aftermarket glass. Instead, use your insurance AGENT to personally recommend a local glass company that he works with and that he knows uses OEM glass, and has qualified techs.
If you can't get a referral from your agent, check with your local dealer. They will usually have access to someone who only uses OEM glass.
Here's some insight on the glass companies who use come-ons. Reputable local glass companies cannot afford to wait 9 to 12 months to get their money. If they bill the insurance company direct, which by law, they can, they must wait for their money. So they bill through what is known as a glass network, of which each insurance company has one they use. These networks get the money to the glass companies quickly and without undue delay, but they set the heavily discounted price. They leave enough for the glass company to profit, but not overcharge them or make excessive profits. The come-on glass outfits charge the insurance companies full list and inflated labor charges though, and since they make so much money, they can afford to wait to get their bucks. It's not to the benefit of customers though.
Reputable glass companies work through insurance agents, almost always use OEM glass and have highly qualified technicians.  We and our good competitors use OEM glass and pay our techs a lot more (because we have to in order to get good ones), and require a minimum of 6 jobs per day, with a maximum of 8. As an example, some newer technicians with reputable glass installers make $26 per hour. That's what it takes to get the good techs. Since we work through agents, we absolutely MUST have top technicians.
Do NOT shop by yourself for windshield replacement based on price. You WILL get what you pay for. Instead, once again, rely on your insurance agent to send you to 2 or 3 to compare prices from.
If you do experience a cracked windshield, you could get a citation for it, as this is illegal in many States. Call your insurance agent, and even if you don't have full glass coverage, ask him to recommend a GOOD local glass company that uses OEM glass and has experienced technicians. ALL of the good ones will come to your home or business to do the job, so you won't have to worry about getting the car to them and leaving it all day, depending on someone else for transportation to and from their shop. Don't worry about downtime. The company you choose will call you and schedule your job at a convenient time for you, either at your home or work/school. You WILL have to be available to verify the work though, so be sure to take that into account when you set the appointment.
Another note. Sometimes they get hung up on a job, so times are approximate, not "hard" appointments. Do be sure to quickly go over the car while the tech is there so that if any collateral damage occurs, there's no argument as to how it happened or who did it. Sometimes the repair process does create minor damage to headliners or other associated areas. The glass company is responsible for taking care of any damage, and will usually do so without quarrel. I know that on the rare occasion we encounter that, we step up to the plate without argument or hassle. Any reputable glass company that your agent recommends will do the same. Don't worry though. While it happens occasionally, it's not common, and you shouldn't have any problem. Just protect yourself up front, and remember, the installer is working for you and your continued business.