Bright and early Saturday morning, the team from Zocalo Group arranged for all the invitees to enjoy a hearty breakfast before the rest of the day's festivities, and it was great to meet even more of the automotive journalists and Nissan Corporate staffers that I hadn't met the previous day. After eating our fill, it was time to begin the Product Drive event.
Nissan brought out several 2012 / 2013 models for our enjoyment, and had scenic routes planned out for each driver. Basically, you could select a car and head out for a lengthy test drive, enjoying some of the most beautiful, upscale areas of historic Dallas. I took full advantage of the opportunity, spending time with the Juke, the 370Z, and the newly-redesigned 2013 Altima Sedan 3.5 SL.
The Juke is a peppy, fun-to-drive car, but I can't see myself owning one. The 370Z has come a long way since the pre-production 370Z I drove during the Nissan Z tour back in 2007. However, the highlight for me was the Altima SL. Fortunately, when I signed up for my stint with the Altima, no one else was scheduled after me – so I took the extra-long tour in a car I could easily see myself owning – it's that impressive. Power, handling, comfort, style… it's such a great package, I found myself grinning as I hustled it through some twisty, tree-lined roads. The seats are phenomenal, the sound system is quite impressive for an OEM setup, and the technology package is totally worth the extra money. The pearl white over tan interior oozes class, and I thoroughly enjoyed my date with the new Altima.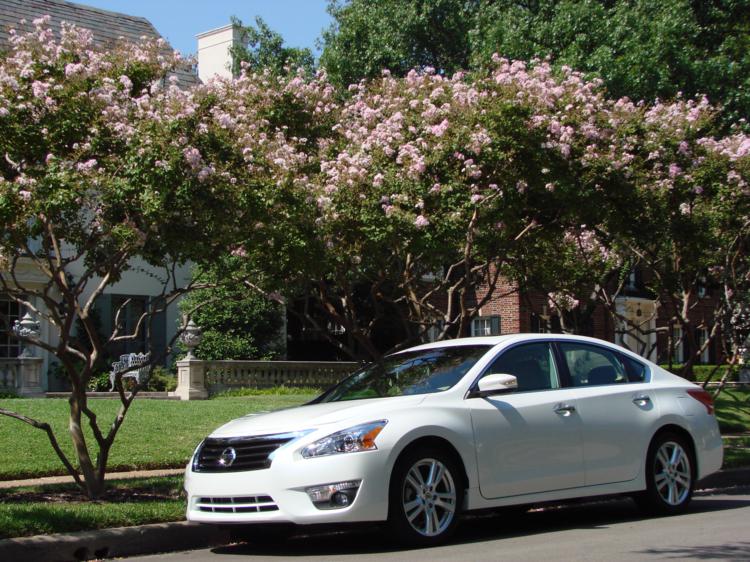 Upon returning to the hotel with the Altima, there was just enough time to go change clothes and get ready for GAME TIME. The buses… err, NV3500's… were loading up to shuttle us to Cowboys Stadium, and I didn't want to miss what was supposed to be the ultimate tailgate experience!
My ride to the stadium…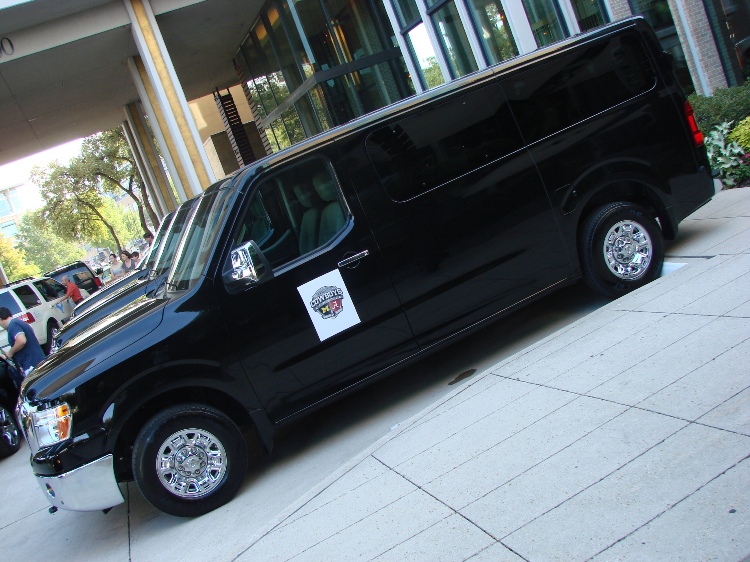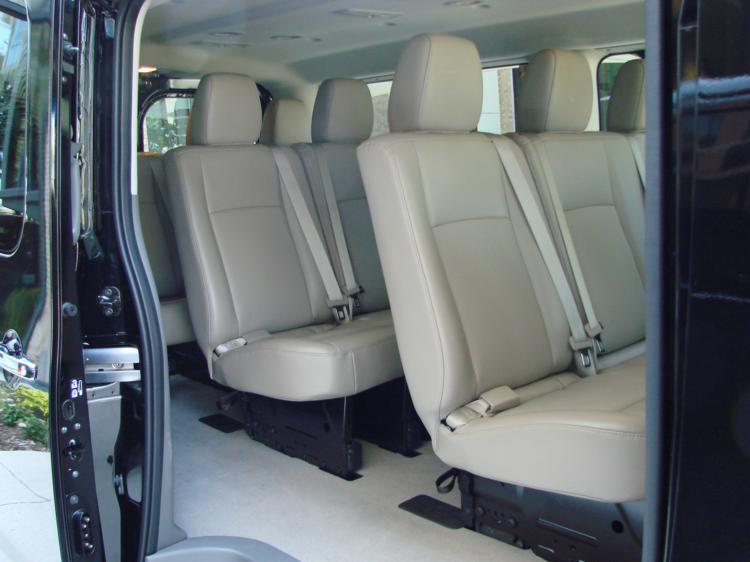 Arriving at the stadium early, the unbelievably huge parking lot was already packed – Not to worry, our driver got ushered right through the gates and delivered us directly to the Nissan Media Tailgating Area, which was set up like a small city within the chaos. Before we exited the van, we got this: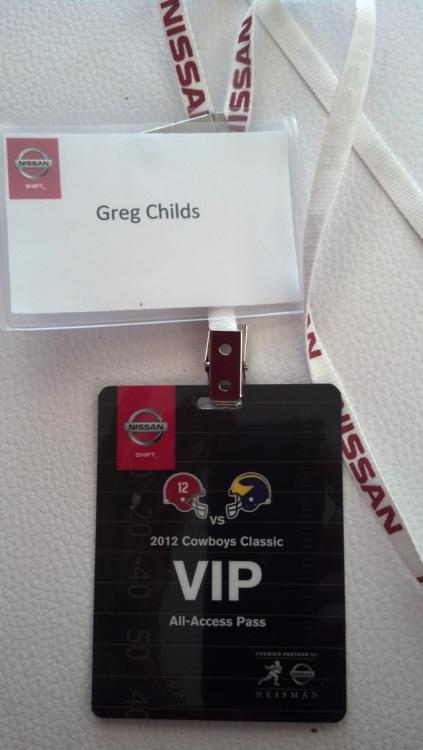 THIS was going to get even more epic. Join me for the rest of the event?
Click here for Part Three of the 2013 Nissan Sentra Unveiling & College Football weekend!