In September, I was invited by Nissan and Zocalo Group to attend the unveiling of the completely-redesigned 2013 Nissan Sentra in Dallas, Texas. The event just happened to coincide with the 2012 Cowboys Classic, which kicks off the opening weekend of college football at Cowboys Stadium. Since Nissan is heavily involved in sponsorship of college football and the Heisman Trophy, invitees would be attending the game as guests of Nissan. This would be an event I'd never, ever forget.
Running the show here at NICOclub since 2002, I'd been to new car unveilings before… but nothing compared to this. Nissan went all-out, start to finish, and I've finally got some time to sit down and write about it. I hope you'll join me as I recap the weekend's events in text and pictures…. LOADS of pictures – Let's go!
The team at Zocalo Group (which handles Nissan's social media marketing, growth, and consumer engagement campaigns) contacted me to gather pertinent TSA information for my reservations. The Zocalo team are a hard-working, fun-loving bunch, and their attention to detail is unreal – Nissan chose wisely, because these folks have got it on lock! A day later, I was booked for a nonstop flight to Dallas – time to pack my bags!
Upon arrival at the Dallas airport, I was met by a greeter holding a Nissan sign in baggage claim, who knew my name and what I do – Total VIP treatment! Our transportation to the hotel was a gorgeous black Platinum Edition Armada, and they booked us rooms at the luxurious Hotel Palomar in Dallas.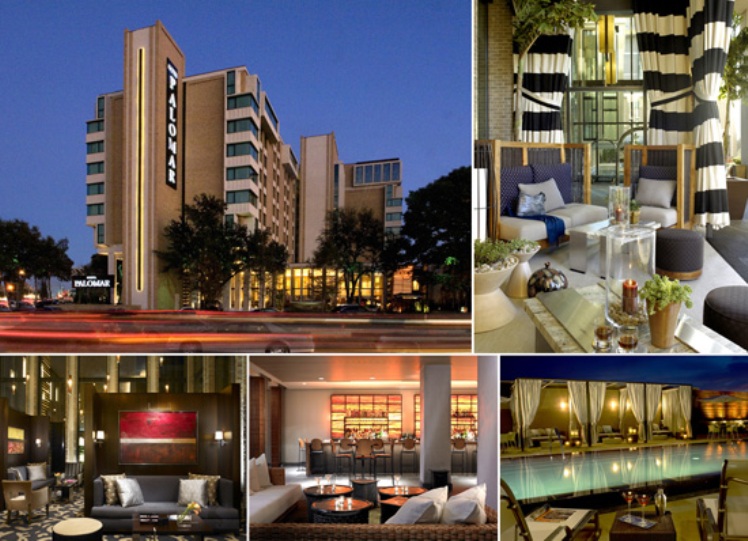 Checking in to my room, I find a letter from Nissan, welcoming me to the weekend's event… Not to mention, a totally sweet black Nissan sling bag, and a stack of goodies. Check it out:
I checked in downstairs for a quick catered snack, and got an opportunity to meet some of the other guests. The room was filled with a virtual "who's who" of automotive journalists and bloggers, and it was really cool getting to put names with faces. Around 6 p.m., we all loaded up in a fleet of brand new Nissan NV3500 vans to attend the Sentra Reveal at 129 Leslie, a cool location just west of downtown Dallas in the Design District.
Speaking of the NV3500, these things are AMAZING. Colossal and classy, these leather-lined behemoths are definitely an impressive and comfortable way to transport a lot of people anywhere in style!
With an open bar, great lighting, good music, and the as-yet unveiled Sentras on display, everyone had a great time getting to know each other and "talking shop". This was a networking paradise, and Nissan had the Heisman Trophy on display. Of course, I had to have my picture taken with it – and no, I didn't do the "Heisman Pose"…
Soon the team from Nissan took the stage and introduced the Product Planners and some of the team that worked on the "Heisman House" series of Nissan commercials – A couple of them, I hadn't seen yet – check them out on YouTube, they're awesome. Heisman Trophy winner, 10-year NFL veteran and ESPN analyst Desmond Howard was on hand to assist with the unveiling and chat with the guests.
After the cars were unveiled, we all had an opportunity to check them out, speak with Nissan's representatives and Product Planners, and converse about the new designs. The general consensus? A huge improvement from the B16 Sentra, especially in regard to appearance, comfort, luxury, technology and functionality. Many of you participated in the the 2013 Sentra Live Chat earlier in the year. Lots of goodies for an entry-level price, and while it's down on power somewhat, it's also lighter, roomier, and more fuel-efficient.
After the reveal, we sat down to a spectacular catered multi-course gourmet dinner. I wound up seated with some folks from the Heisman Committee and a few of Nissan's Corporate folks… Great times talking about cars, football, and the automotive industry.
Back to the hotel that evening, and many of us retired to the lounge for more drinks and social time. Such a neat experience to meet other automotive journalists – people whose articles you read frequently – and get to know them in-person. I also had the pleasure of hanging out with Kyle Bazemore, who Infiniti aficionados will recognize as the Senior Manager for Infiniti Product Communications… turns out, he's a HUGE Alabama fan – and funny as all hell to boot.
As we all turned in for the night, a great night's sleep was totally welcomed. The next day was to be exciting and extraordinary, a car enthusiast's and sports-lover's ideal day. Join me?
Click here for Part Two of the 2013 Nissan Sentra Unveiling & College Football weekend!