by David Muramoto
Examining this eighth generation of the Maxima says quite a bit about where Nissan is headed these days. In an era when SUV-crossover sales will soon overtake sedans as the most popular vehicle type, Nissan still considers sedans as a viable market segment, and considers itself the class leader in terms of design and performance.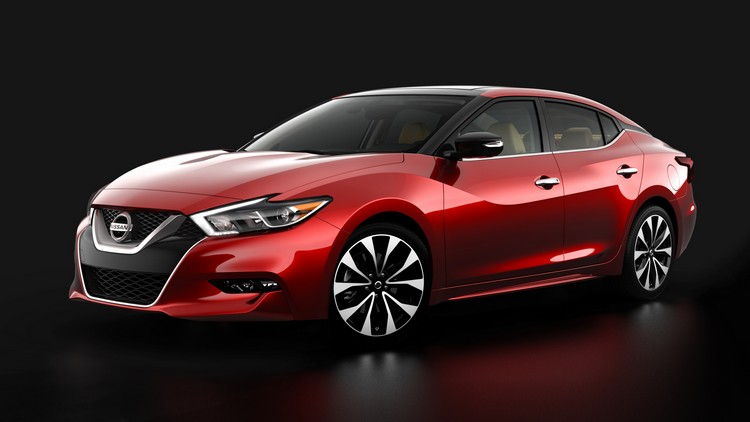 For this latest gen Maxima, they took it a step further by utilizing styling almost directly pulled from the 2014 Sport Sedan Concept, which debuted at the North American International Auto Show in early 2014. After witnessing how quickly rival brands like Hyundai-Kia have moved upwards with advanced styling, Nissan recognized they needed to up the "WOW" factor to move almost directly from concept to production in one bold move.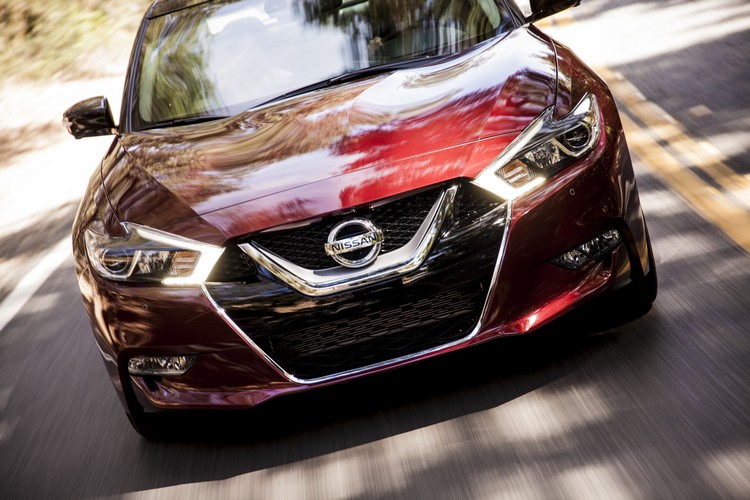 From the chiseled flowing hood, V-Motion grille and boomerang LED headlights, this Maxima looks like nothing else on the road. Add in the 'floating bar' daytime running lights on the bottom of each headlight module and there's a dynamic presence that starts at the very front. The heavily flared front fenders have an arc the carries along the beltline of the Maxima towards the rear. Combined with a rapier-like crease at the bottom of each door with a sculpted sideskirt, the side profile appears both muscular and light at the same time.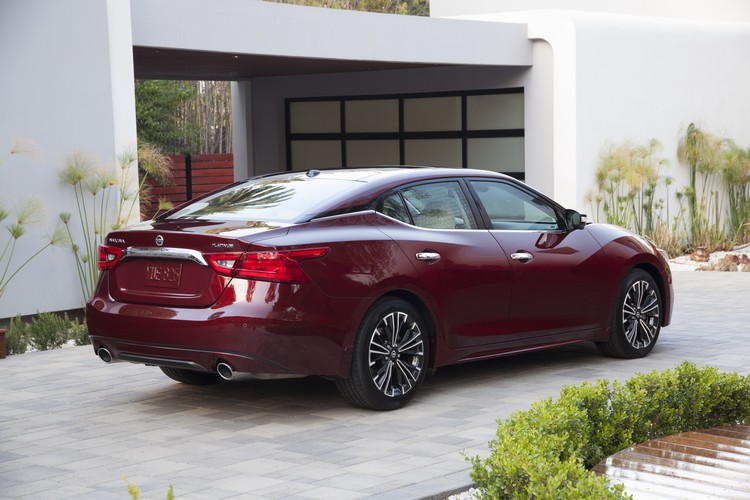 Credit a new metal stamping process that uses three separate pressings to create the crisp features designers demanded. The roof contributes to the sleek outline by using blacked-out A, B and C-pillars (together with steep windshield and roofline angles) to create the signature 'floating roof'. A thin strip of chrome at the top of the doors runs from the A-pillar back toward the end of the C-pillar to reinforce this visual impression.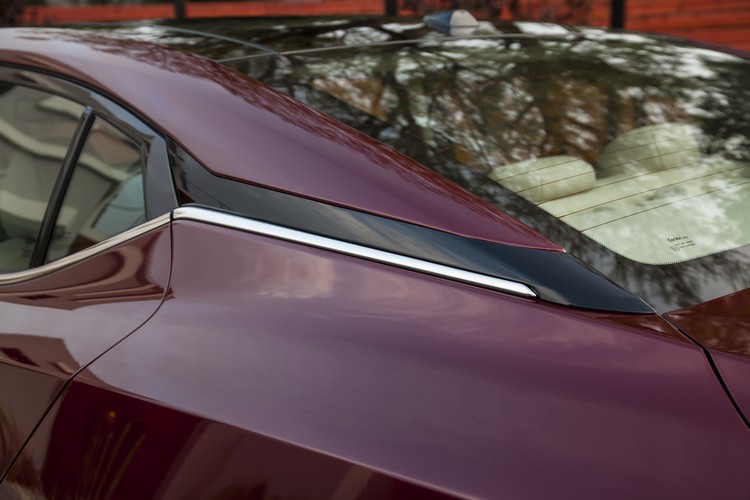 Overall, the car is lower by 1.3" from the last gen Max, so that sleek outline is no illusion. The trunk and rear bumper are more conventional, but still offer a clean and aero-efficient fastback design. The Maxima drag figures clock in at 0.29 Cd, with particular attention paid to reducing wind noise inside the vehicle.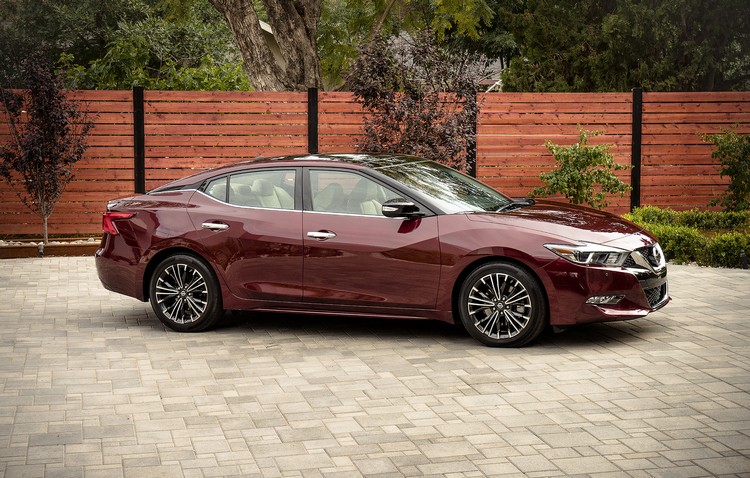 One feature not easily seen is the use of high-strength steel in key structural areas of the roof and chassis. Their use makes the Maxima 25% stiffer in torsional rigidity compared with the outgoing A35 model, with a corresponding 82-pound reduction in weight to boot! Can't have your cake and eat it too? You can with this Max.


Enough about what it looks like – Let's go DRIVE this thing! – Next page…