Driving a Coulis Red Platinum model through western Colorado certainly made these improvements apparent. The Max rode well, soaking up the irregular road surfaces, odd potholes and rolls between asphalt and concrete. New ZF Sachs monotube dampers designed specifically for the Maxima certainly helped, but even more impressive was how this 3,593-pound sedan handled in driving over various mountain passes.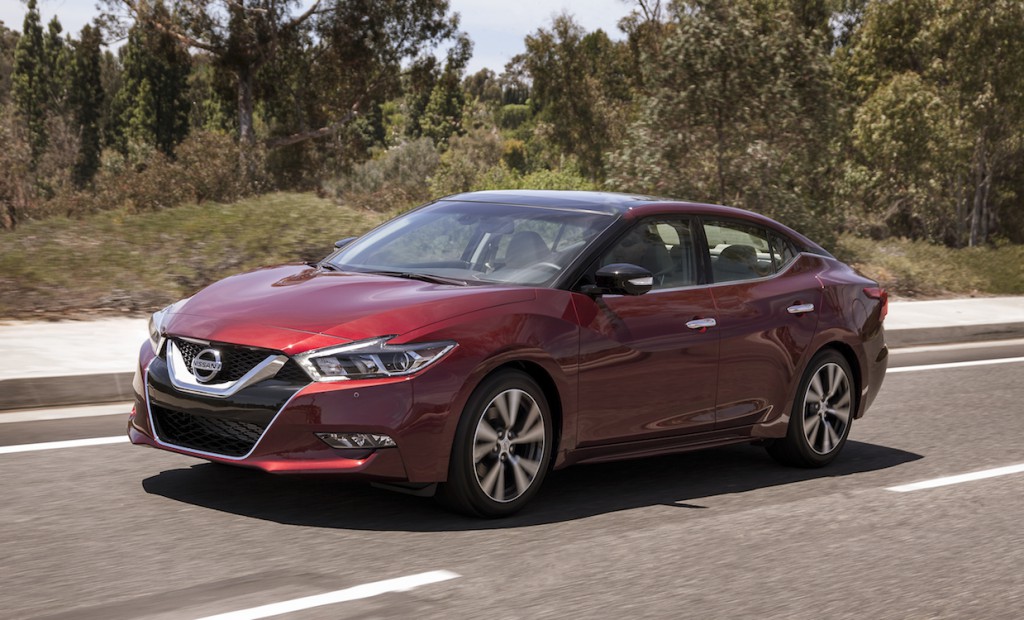 Turn-in was sharp, with a slight understeer dialed in throughout to provide good feedback. Grip from the 245-45-VR19 Continental tires was strong and predictable and it should be noted the SR model offers a more aggressive Goodyear tire with a host of suspension, chassis and interior upgrades to make the Maxima even more sporting. As it was, I found the upscale Platinum model more than capable, with heavy understeer squealing the tires only when I pushed the limits in decreasing radius turns.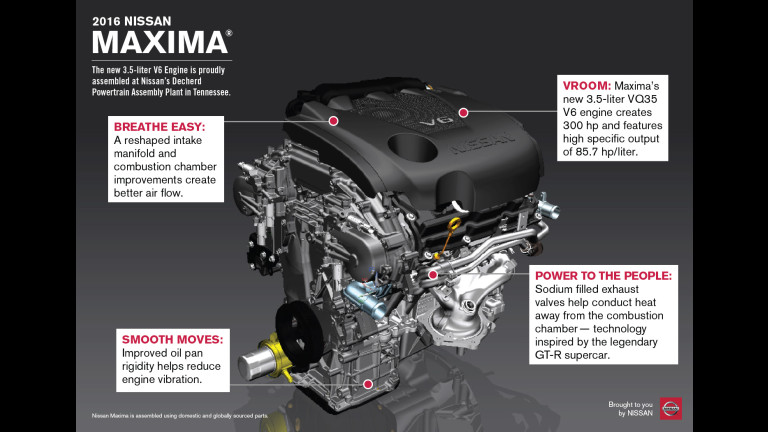 Which brings us to the beautifully responsive Maxima drivetrain. With over 14 years of tinkering and tweaking, Nissan engineers have worked over the VQ35DE again to produce yet another silky smooth and powerful V6. The redesign focuses primarily on the upper end, with improvements in swirl and combustion efficiency in the 24-valve heads. Sodium filled valves move heat away more efficiently, while wider and shorter intake runners improve airflow through the heads. Nissan also made improvements to the oil pan, with a new casting designed to stiffen the bottom end and reduce NVH. So while the VQ35DE nom-de-plume remains the same, a full 61% of the engine is new.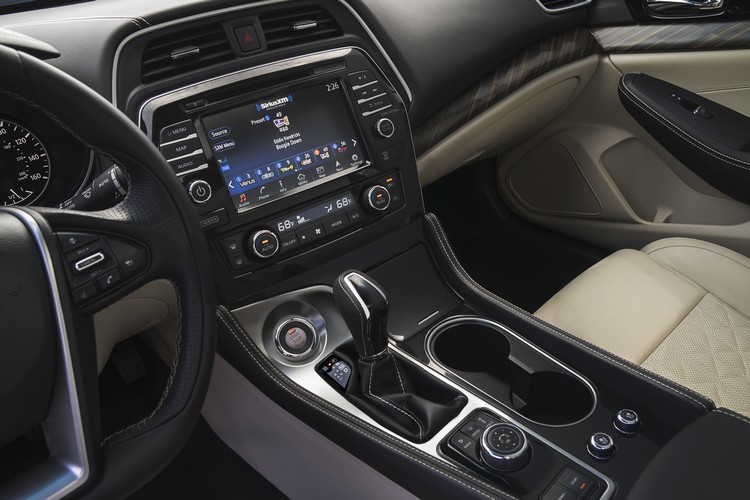 Ah, the elephant in the room – the transmission. Those of us who recall the 4DSC Maxima of yore have longed for Nissan to return to the triple-pedal pleasures of yesteryear. Alas, it is not to be – For 2016, power is routed through Nissan's latest gen CVT, and I have to say, this engine/tranny combo is particularly well-matched. Power and acceleration seem both effortless and in harmony. Just a twitch of my right foot easily took the Maxima into quasi-legal speeds and the programmed Xtronic gear range was beyond what even an eight-speed auto was capable of.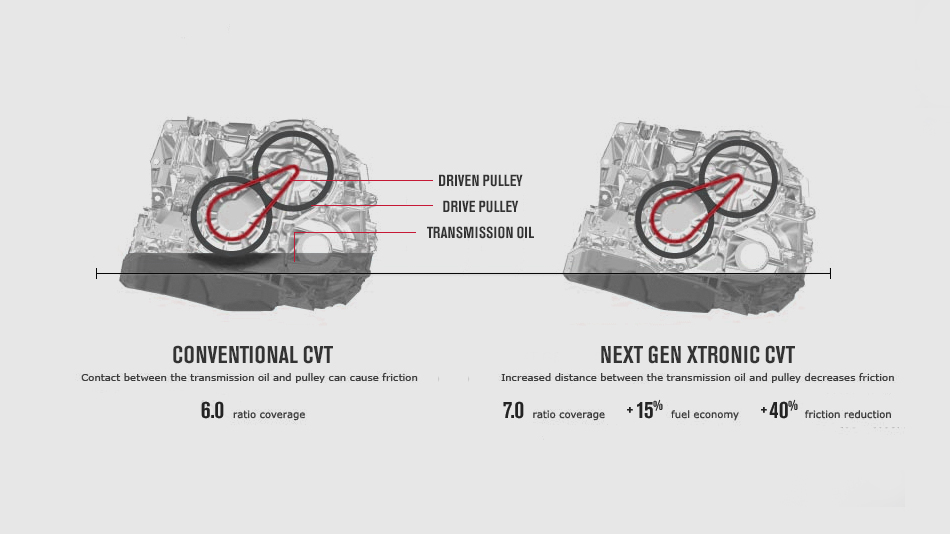 This latest CVT uses a smaller internal oil pump, high-efficiency flexible chain, and lower viscosity lubrication to lower friction by 40%. Combined, this VQ and CVT were EPA rated at 22 city/30 highway/26 MPG combined to move it beyond all available large sedans on the market today. The mileage on my 507-mile road test worked out to an impressive 31.6 MPG using premium fuel.