Classic automobiles have unique qualities that make them great for people who enjoy driving around in style.
If you have seen the movies that glamorize the power and look of classic cars (such as the fast and furious films), then I assure you, they are not wrong in the beauty that many classics have! However, there are some key things to know before you dive into buying your first classic car. Here are five helpful tips to steer you in the right direction!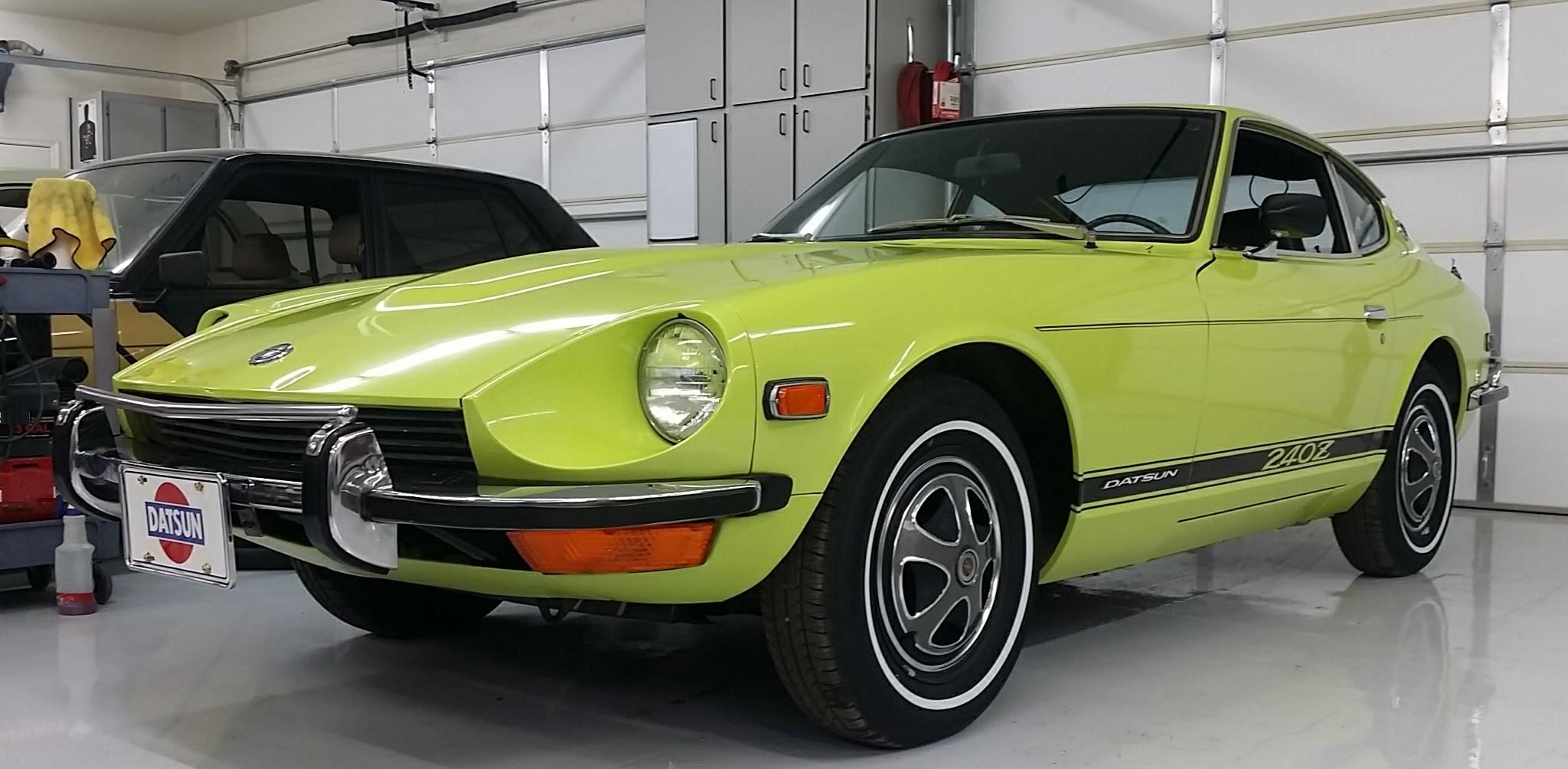 1. Know the difference between a "Classic Car" and an "Antique Car"
If you are very new to classic cars, then you must know the difference between a classic car and simply an old car!
There are essentially three tiers to a "classic automobile." Classic, vintage, and antique.
A classic car is said to be over 20-25 years old. Anything newer than that would generally not be considered a classic and even though it might be "specialty" (such as a future collectible), it's simply a used car until then.
An antique car is over 45 years old, and a vintage car was generally made between 1919 and 1930. The car's value will vary based on how old it is and which classification it falls in.
While various places and individuals may have a different opinion on what they consider a classic car, using the baseline of 20 years minimum is a good place to start.

2. Are you buying it as an investment? Or as your day-to-day ride?
Whether you plan on purchasing a classic car as an investment or as a vehicle you want to drive around is essential in the decision-making process.
If the classic will be driven regularly and is your primary vehicle, you must know how they maintain maintenance costs and insurance rates. It might also be necessary for you to carry specialized equipment such as spare parts, jumper cables or spare tires to remove any chances of being stranded due to unforeseen complications.
One more thing worth noting: If the classic cannot move under its power (due to mechanical issues), it won't pass inspection in most states, which means no license plates or registration! If you plan on purchasing this car as an investment, it may be less critical than the operational side of the car getting checked and maintained.
The point of investing in a classic for an investment is to let it sit or stay dormant or drive it with minimal usage until the time comes when you are ready to cash out on your purchase and enjoy all that profit!
3. Know your mechanical limits
If you have no mechanical abilities, selecting a well-maintained classic car is very important. It's good advice to look into what work needs to be done first before purchasing anything, even if it's just little things like tire pressure or brake light bulbs.
To make this easier for yourself, consider enlisting help from someone who knows about cars better than you. Classic cars are beautiful to look at, but they have a higher tendency to break down and need repairs with anything old.
Something that is very important for classic cars is having a maintenance regimen in place.
However, if you are well versed in how classic cars operate and have years of mechanical experience, your options will significantly expand and you'll have more options to select which classic car is right for you.

4. Get the right insurance
Classic car insurance may be more challenging and more expensive than initially intended. Be sure to do your research and determine the typical cost for classic car insurance in your area.
You might need specialized coverage for older cars, which could be considerably more expensive than standard auto or homeowners insurance rates.
Insurance costs vary from company to company, so it's essential to use a reliable company before deciding who will insure your vehicle.
5. Do your research!
Before picking not only which classic car you should purchase, you should also do some research on where you are buying your car from. Is it a respectable or well-known dealer? Is it an auction? Private seller? There are plenty of forums and Facebook groups out there with tons of expertise on the car you're considering – Read, listen and learn. Another option is to pop in on a dealer service department and chat with service managers. A good example is the team at Jaguar New Orleans. Often, they've been around long enough to know about their brand and how the cars will appreciate in the future.
In many cases, "bargains" are often just a mirage and not worth the purchase. This is especially true if you're buying from an auction or using classifieds without proper research on what to look for when purchasing something of this nature. Shiny paint can hide a multitude of sins, and as a collector, I've walked away from TONS of cars that I wouldn't buy even for 1/10th the asking price. Bottom line: Buy the best car you can afford. Anything less is a false economy.
Before choosing which classic car company will be your best bet, do some independent research into that dealership's reputation as well as reviews about their services. If they have any complaints filed against them with BBB or other regulatory agencies, it might be wise to go elsewhere!
Conclusion
Classic cars are a unique investment that comes with their own set of pros and cons. Some individuals are looking to purchase a classic car for pure enjoyment and nostalgic appeal, while others are interested in buying and holding the vehicles as a lucrative investment asset.
Regardless of your reasons for purchasing a classic car, there are some important things to consider beforehand. Make sure to do your research, and most importantly, have fun!