Every year, we round up all the Datsuns and head over to Peoria Sports Complex to support one of our favorite charitable events, the JennaBears Foundation Car Show.
This year, Bex wasn't able to make the show (she's neck-deep in Clinicals), so the NICOclub Team showed up in full force to help out!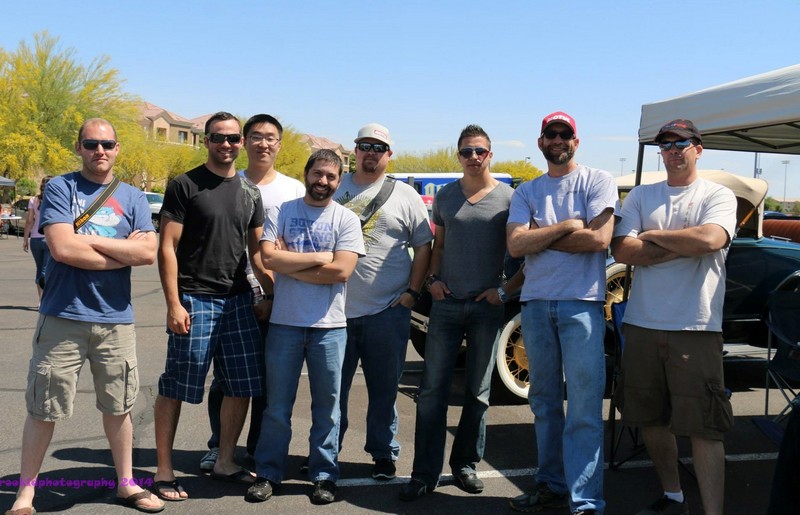 James (PapaSmurf2k3) came out from Mississippi… Dave (Razi) and Kenny (MaximA32) rolled out from SoCal… Tyler (ADDirishboy), James (greenblurr93), Manuel (seyath), and Jason (rotorimp) all grabbed a car and helped transport the fleet from NICOclub HQ over to the show (click for larger version).
Joining us for this event was Dodie (Greg's mom) who made sure the team got breakfast (and that everyone behaved themselves). Katrina (Bex & Greg's daughter) brought her BF Elias along for the day, and even NICOpup Mia made an appearance.
After an amazing day of perfect weather, good times hanging out with great friends and family, and no mechanical issues, the team hauled home three awards:
2nd Place – Best Import – Betty (our Datsun 510)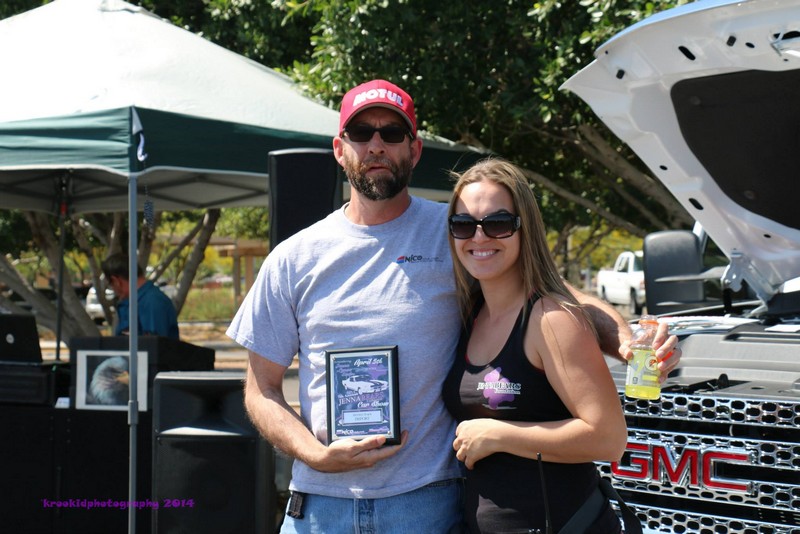 1st Place – Best Original – Charlotte (our Model A)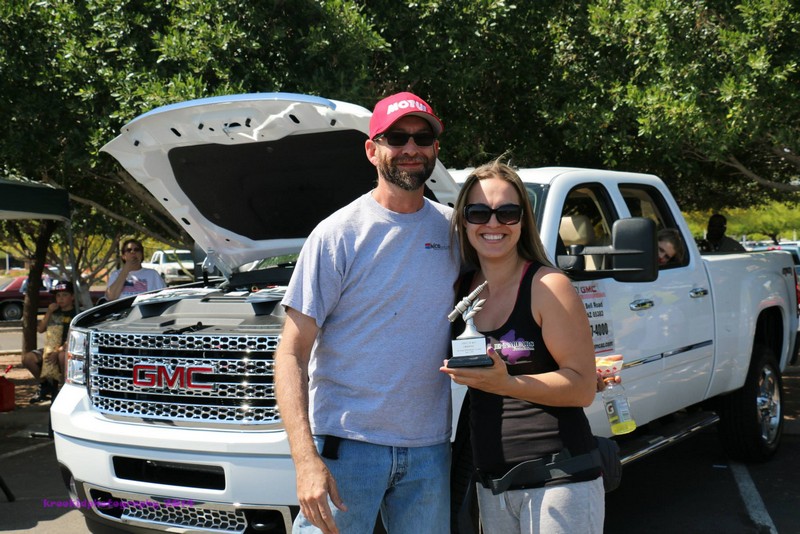 1st Place – Club Participation (NICOclub)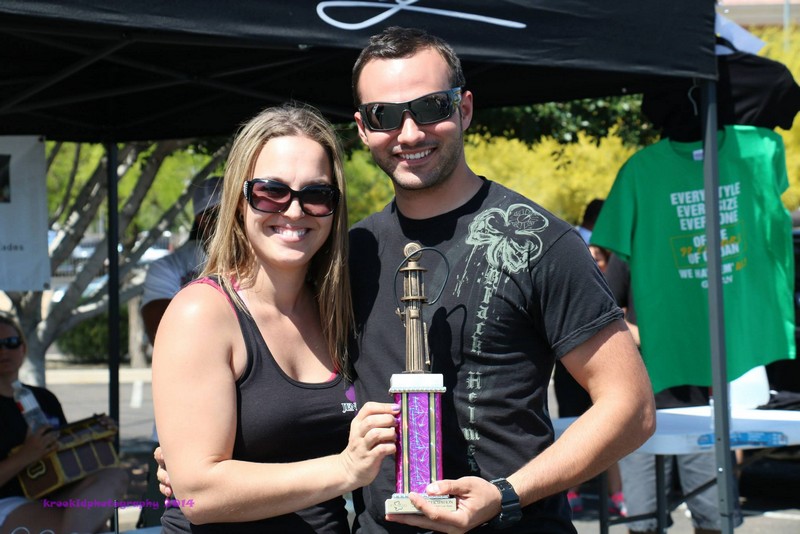 After the event, several of the team decided to take a few of the Datsuns out to blow out the carbon and engage in some shenanigans.
Since most of the NICOclub team is pretty well-armed, they all headed up to a desert range near HQ to spray some lead and make loud noises.
More 'shooting' ensued afterwards, as James and Kenny staked out a great photo location and snapped some awesome pics in the beautiful Arizona sunset.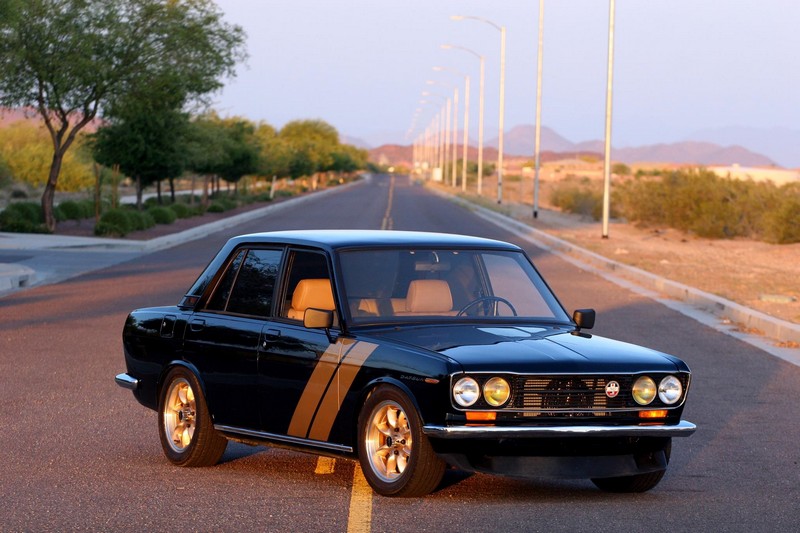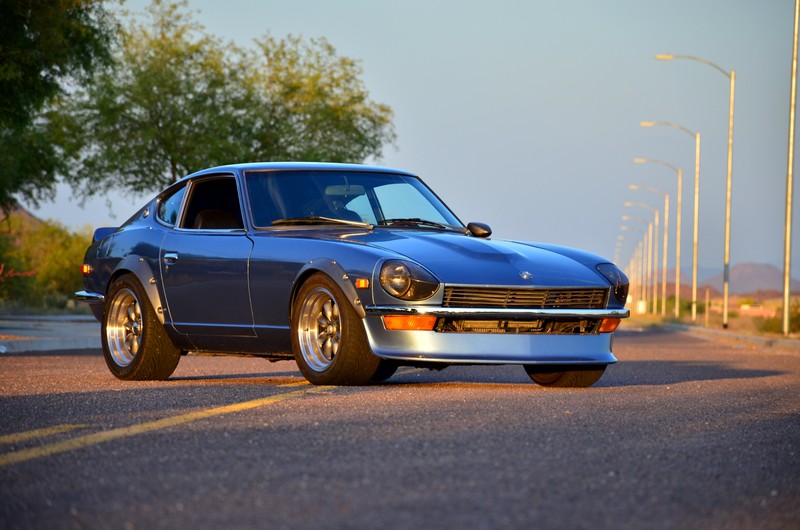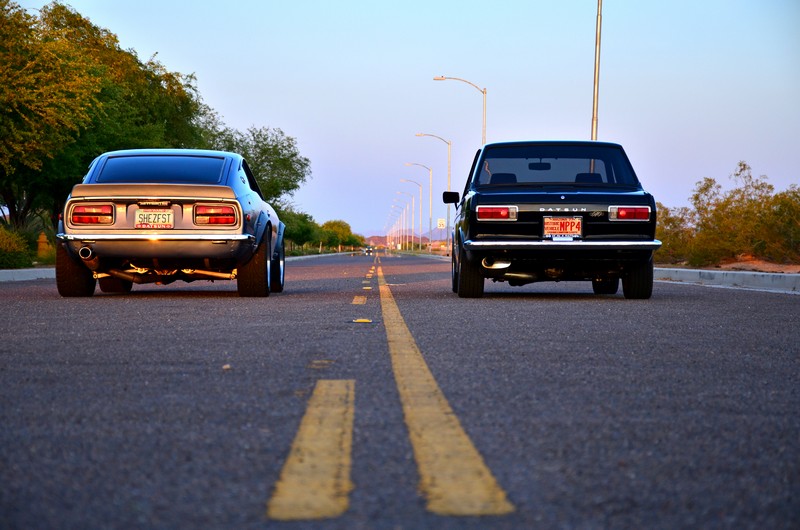 …and if all that wasn't epic enough, here's a pic of my 71-year old Mom learning about an AR15.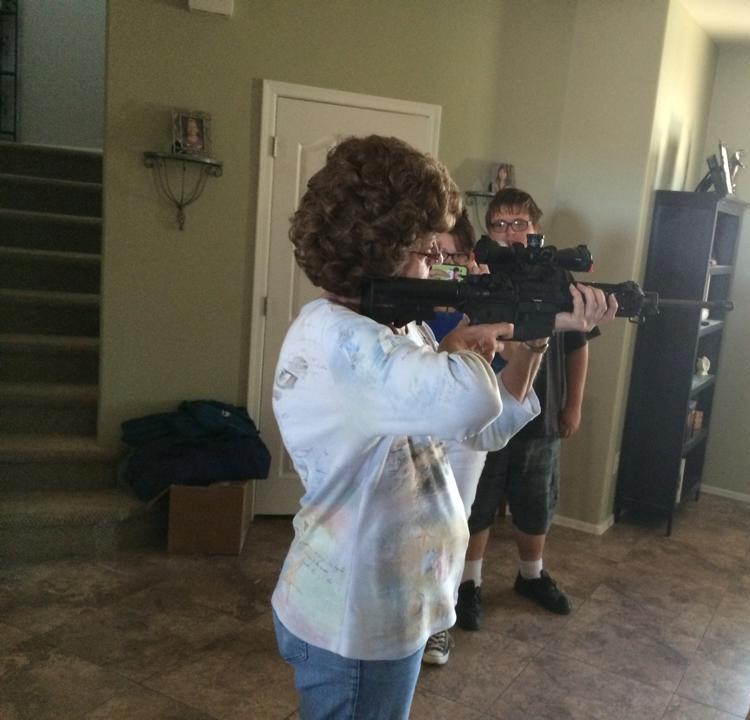 We hope you've enjoyed the pics, but even more than that, we hope you can join us next year!
[sharing these articles helps us keep bringing you more awesomeness!]