Altima Coupe Bumper Removal
This is used for reference on installing an aftermarket HID kit on your Altima Coupe. This step is needed for the installation
Step One: Gather your tools. You will need a Phillips and a small flat-head screwdriver.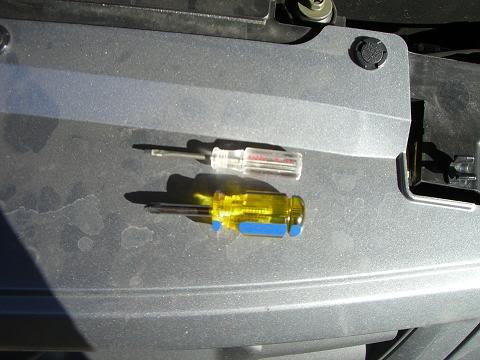 Step Two: Open Hood. There will be 8 clips on the top of the bumper.
Step Three: Remove Clips. Use the flat-head to gently pry up the clip's center piece to where you can grab it with your fingers. Then, pull clip out of bumper and place in a safe location. The two center clips will be smaller than the 6 main clips.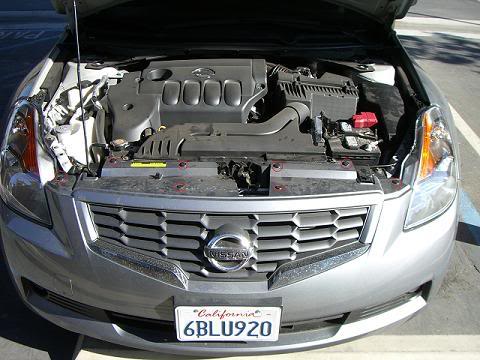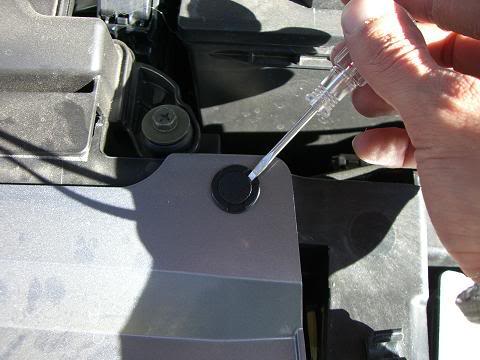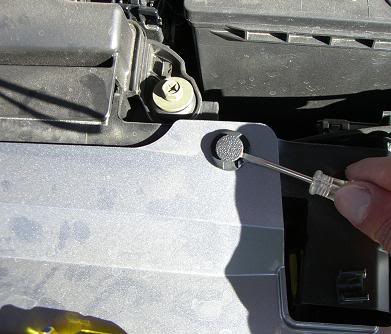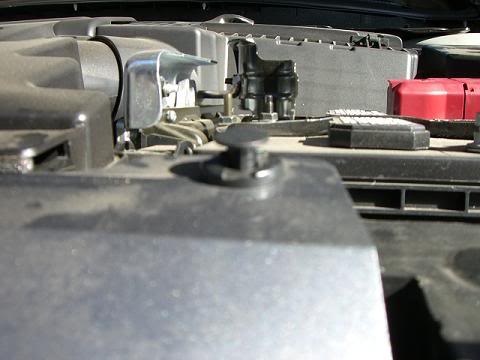 Step Four: Remove bottom screws. Underneath the bumper, there are 6 Phillips head black screws. Unscrew them and place in a safe location.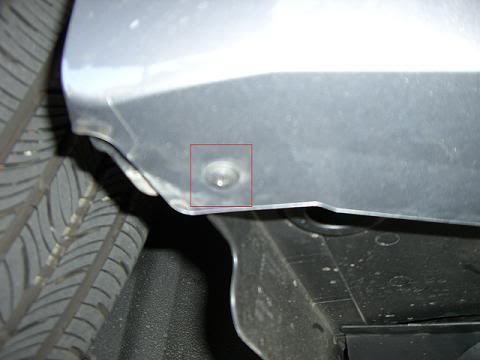 Step Five: Remove wheel-well screws. There is one screw in the wheel-well on each side of the bumper. Using the Phillips screwdriver, remove them by gently prying back the wheel-well plastic shielding and unscrewing. Place in a safe location.
Step Six: With the help of an assistant, remove the bumper from the body by pulling towards the front and away from the car. Place bumper in safe location while you proceed with your HID install.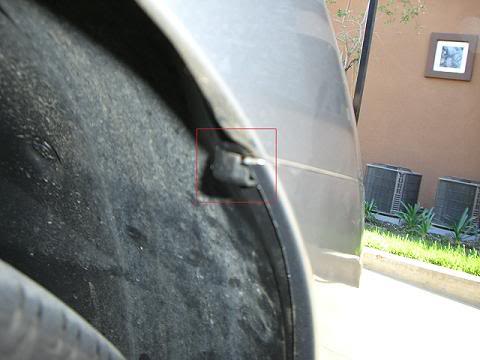 Reattachment is in the reverse order of removal.
*************************************************
Ballast Installation
Ballast installation I believe is more a personal choice. I chose to attach to a bumper support under the driver's
side headlamp and to a support in the engine compartment. Here are a couple of pics showing the placement.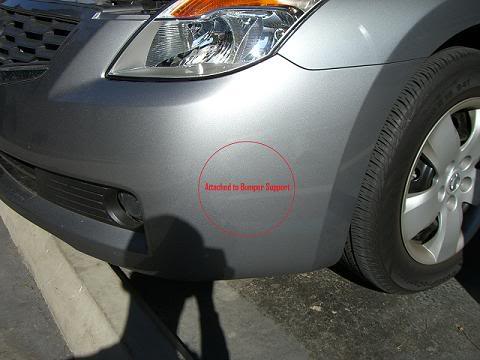 Tutorial by leif927