I am a huge fan of this how-to guide from our friends at SpeedFlow. This article shows you, in a simple, step-by-step manner, how to assemble AN fittings on your hose ends.
Although the above guide says you don't really need it, this is a cool tool from Koul Tools! If you're a novice like me, it makes sense to have one of these on hand:
Finally, from our friends at SpeedFlow, this is THE definitive guide to choosing and installing these types of fittings – It's well worth a read!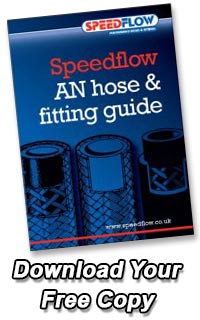 As with anything like this, practice makes perfect. If you can get a few scrap pieces of braided stainless or Teflon hose to practice on, you'll be assembling high-performance automotive plumbing with AN fittings like a pro.