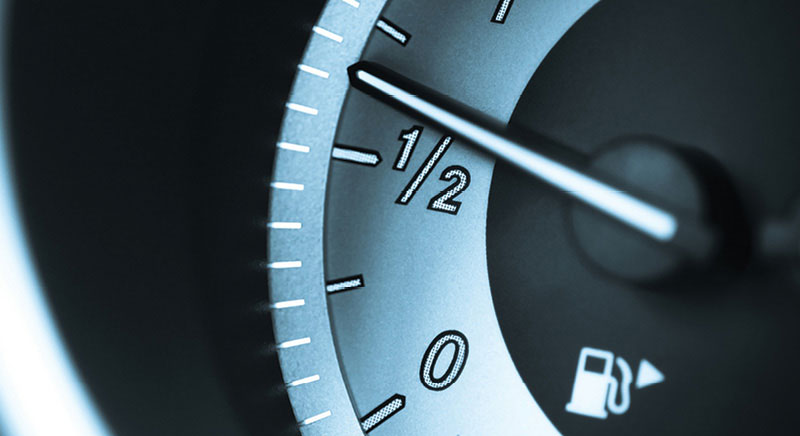 Was that title confusing? Sure it was. But we're going to show you something that's even MORE confusing, and help you debunk some of the nonsense that proliferates in the media about fuel efficiency.

The crew here at NICOclub are AAA members. Great organization, and I'm a fan of their Roadside Assistance Program (especially when it's 118* here in the desert). AAA publishes a neat little bimonthly magazine for its members called HIGHROADS, which contains articles and tips about traveling and vehicles.
In the Nov/Dec 2014 issue, there's a little sidebar titled "Top 8 Fuel Efficiency Myths" by Travis Mock, supervisor of AAA Auto Repair. A quick search online reveals an identical article in AAA's online publication, but this one is credited to DeEtte Person (link: http://highroads.az.aaa.com/node/4639/print). While we're not sure WHO originally wrote this, we're concerned about the information therein.
Let's take a closer look at these alleged "Myths" and correct some misconceptions…
"Cruise control saves gas. On flat terrain, cruise control may conserve fuel. But those gains are lost when you accelerate uphill."
To characterize this as a "myth" is incorrect. Using cruise control does conserve fuel. And regardless of whether you use cruise control or your right foot, increasing load on an engine (such as pulling a hill) decreases fuel economy. That doesn't mean you shouldn't use your cruise control. The alternative? Don't go up hills, I suppose.
"Fuel additives increase fuel efficiency. Even if they work as advertised, fuel additives don't save enough gas to justify their cost."
Bravo. They nailed this one. Don't dump anything in your fuel tank except fuel (and maybe a stabilizer product for those of you in wintry climates or before long storage). Instead, save that money for a good fuel injector service by a reputable company (we recommend Deatschwerks).
"Shifting into neutral at stops saves fuel. This was true when engines required carburetors, but not with today's fuel-injection systems."
Mr. Mock and Ms. Person are on a roll – Not only does shifting into neutral NOT save fuel in a modern car, but it's a good way to look like a doofus when you go to leave a stoplight and forget you're in neutral. Keep it in Drive and be prepared to go. For those of you with manual transmissions, obviously, neutral is the place to be during a stop.
"Manual transmissions get better mileage. Years ago, an efficient "shifter" could control engine revs. Today's automatic transmissions do the work for you."
Yes and no. While few automakers still offer true manual transmissions, those that do have a slightly higher fuel efficiency rating… however, this may simply be attributed to the reduced weight of a manual trans car. We'll call this one "debatable (but hardly worth arguing)."
"Topping off yields more fuel. After your gas nozzle shuts off, the fuel stops flowing. Any additional gas is drawn back into the gas station's vapor recovery system."
I'm guessing they meant to say, "Topping off yields more fuel economy." While it's true that you can fill that sucker right up to the top of the filler neck, the REAL risk here is to your vehicle's fuel tank evap system. Modern cars maintain a filtered canister (to allow for expansion from heat) that captures fuel vapors and removes the volatile compounds. Saturate the canister with liquid fuel from overfilling your tank and you're going to be seeing a Check Engine light pretty soon (and a puddle of fuel on the ground). Instead, fill up until the nozzle shuts off and be on your way.
"A dirty air filter hinders fuel efficiency. Older engines pulled air through the filter into the carburetor. That's not the case today, so air filters don't affect fuel use."
Go home Travis, you're drunk. Modern cars still ingest air through a filter, and a clogged air filter absolutely impairs fuel economy, not to mention performance. By the way, here's a great article debunking the claims of aftermarket air filters.
"Gas mileage drops as vehicles age. If you keep your vehicle properly maintained, you shouldn't see any noticeable decline in fuel economy."
We'll call this one debatable as well. Sure, a well-maintained modern vehicle can perform "as-new" for a lot longer than they did back in the day. But engine wear is inevitable, and along with that comes decreased efficiency and fuel economy. It's certainly not bad enough to justify the cost of a new car, so maintain your old one and remember that car payments are a lot more expensive than a couple extra dollars in fuel each month.
"Sedans get better fuel economy. Several of the 10 most efficient 2014 vehicles (excluding electric and plug-in hybrids) were midsize or large cars and wagons."
I've never heard anyone claim that sedans get better fuel economy, but let's address this anyway. Here are the 10 Most Fuel-Efficient Cars of 2014 per hybridcars.com:
10. Volkswagen Passat TDI (M/T)
9. Toyota Corolla LE ECO (CVT)
8. Honda Civic HF (CVT)
7. Nissan Versa Note (CVT)
6. Smart ForTwo (A/T)
5. Ford Fiesta SE 1.0 EcoBoost (M/T)
4. Scion iQ (CVT)
3. Mitsubishi Mirage (M/T)
2. BMW 328d (A/T)
1. Mitsubishi Mirage (CVT)
Again, debunked. No large cars or wagons here. What we DO have, per EPA classifications, are two midsize cars, three compact cars, and five subcompacts. There's no getting around physics, and vehicles with less mass will fare better in the fuel economy arena.
___________________________________________________
In fairness to AAA and whoever drafted that little article, they're just trying to be helpful. Responsible journalism dictates that you do your homework, and if you're going to "debunk" something, you'd better be sure you're not "bunking" it up even more.
If you'd like to read some additional articles on getting more mileage out of every gallon of fuel, here's a couple we recommend:
20 Ways to Improve Fuel Economy
Top 10 Totally Awesome Ways to get Better Mileage!