Meet JP. John Paul runs Works Garage in Cambridge, ON. JP's father was a long time Datsun enthusiast who had a Z. Likewise, JP also wanted a Z. However, a good opportunity on a Datsun 510 became available just before JP's 16th birthday, so that was the car JP's parents purchased for him.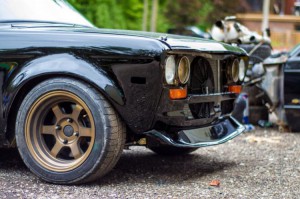 Not to be disappointed, JP quickly fell in love with the 510 and the heritage of the vehicle. The car has been a racecar its whole life, and the intention was to restore it. As his father was sick with colon cancer, JP began working on the car with his father's friend, John.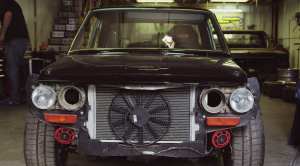 John, also an avid Datsun enthusiast, began teaching JP all about the car. The more JP worked on it, the more he fell in love with it.
JP's father was able to fight the battle against cancer and won. But with his father's renewed energy, attention fell away from the project and the car sat.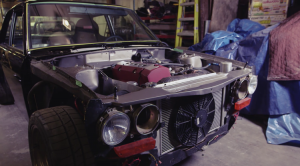 Years later, John had passed away, but his son stayed in touch with JP, and together they recently finished the car after nearly 10 years of it sitting. A simple and stock S2000 engine became the powerplant of choice. With just over 230HP, and weighing in at only 1900 lbs, it's a nice reliable, yet quick and fun car to drive.