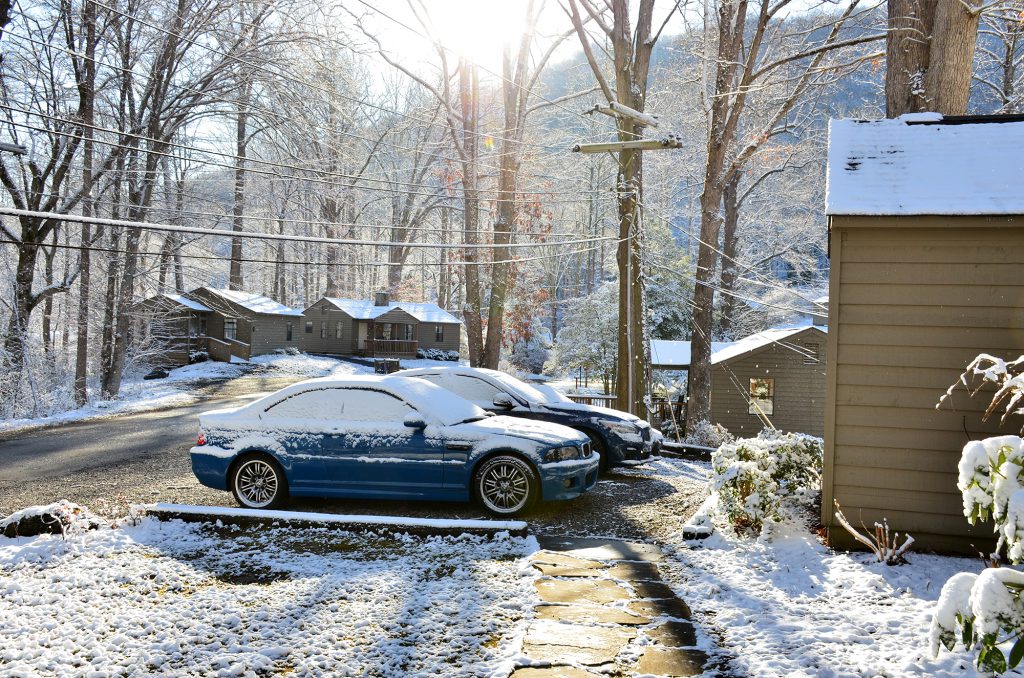 We woke up to nowhere near the projected amount of snowfall, and it really wasn't very cold out at all. Some of us had a quick snowball fight while others were asleep. After that, we cleaned up the cabin, checked out, packed our stuff, and hit the road again. By this point, the roads were mostly clear, however they did lay salt down on the Dragon the night before.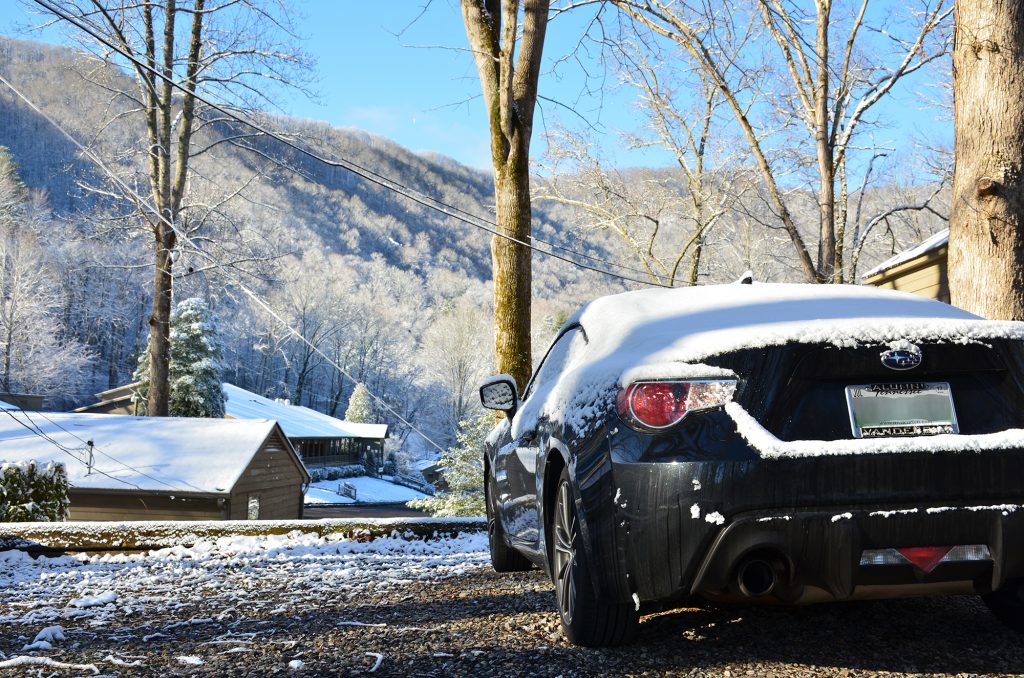 Again taking it easy at first to feel out the road situation (and let the tires warm up), we progressed past the Dragon's Den Grill and onto the Dragon itself. This time, I was in the back seat. The rear seat isn't exactly the place you want to be for this kind of driving, as the seats aren't bolstered like the fronts are, but after dropping the center arm rest down to give me something to brace against, I found it to be perfectly adequate. The return trip through the Dragon led us back to the same lookout point where we got out to discuss breakfast plans. The Q STILL smelled horrible, although it was improving.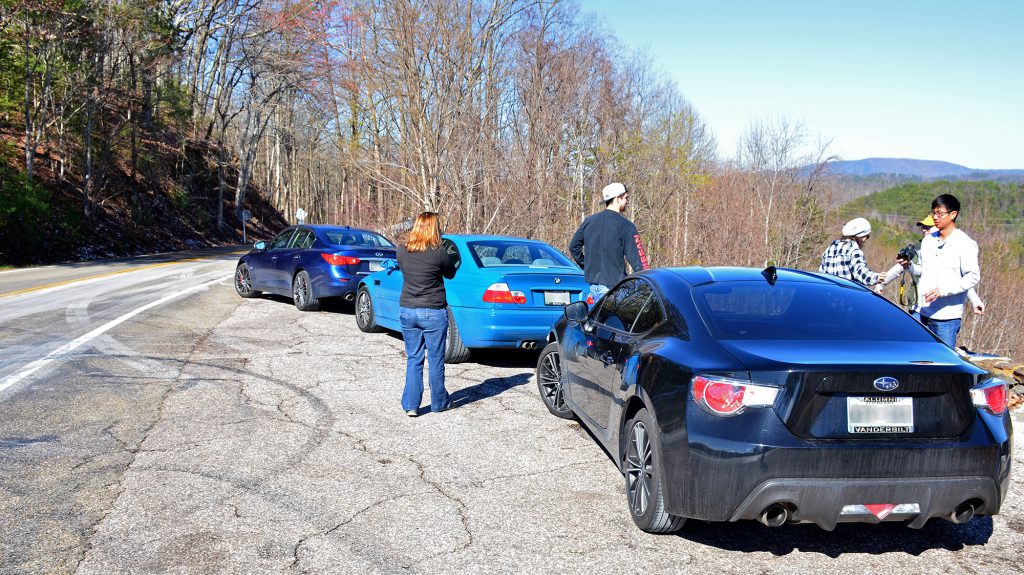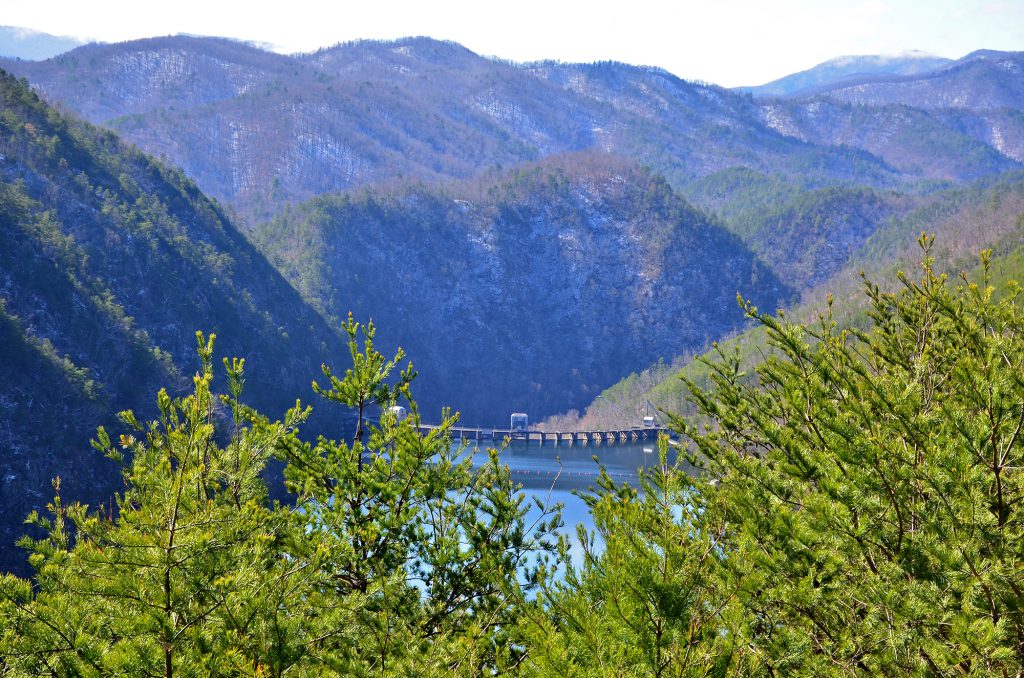 The temperature was quickly rising, and after we finished breakfast, we headed back towards Nashville. I alternated between the back seat and shotgun, and realized there really isn't a bad place to sit in this car. Rear legroom is perfectly adequate, and certainly doesn't lead the rear passengers to feel like they are in the "penalty box".
After being "code yellow" for the last 40 or so miles of the trip, we got back to Smyrna where we unpacked and said our goodbyes. I loaded up the now snow-free Vette and started my 5 hour journey home.
In conclusion, I'm quite impressed with the versatility of the Q50, but I can't stress enough to buy a model without the Direct Adaptive Steering (aka DAS) if you like steering feel… which you should. The Q struck a fantastic balance between comfort and performance, I just wish they'd fix some of the smaller details… and of course offer it with a manual transmission.
[The author, James Sisson, is a NICOclub Administrator and a lifelong driving enthusiast…]