DIY by NICOclub member ken_in_az

I couldn't see spending $200 on a HPS Air Intake Kit, so I decided to make my own from cheap eBay stuff. Total expenditure, roughly $40.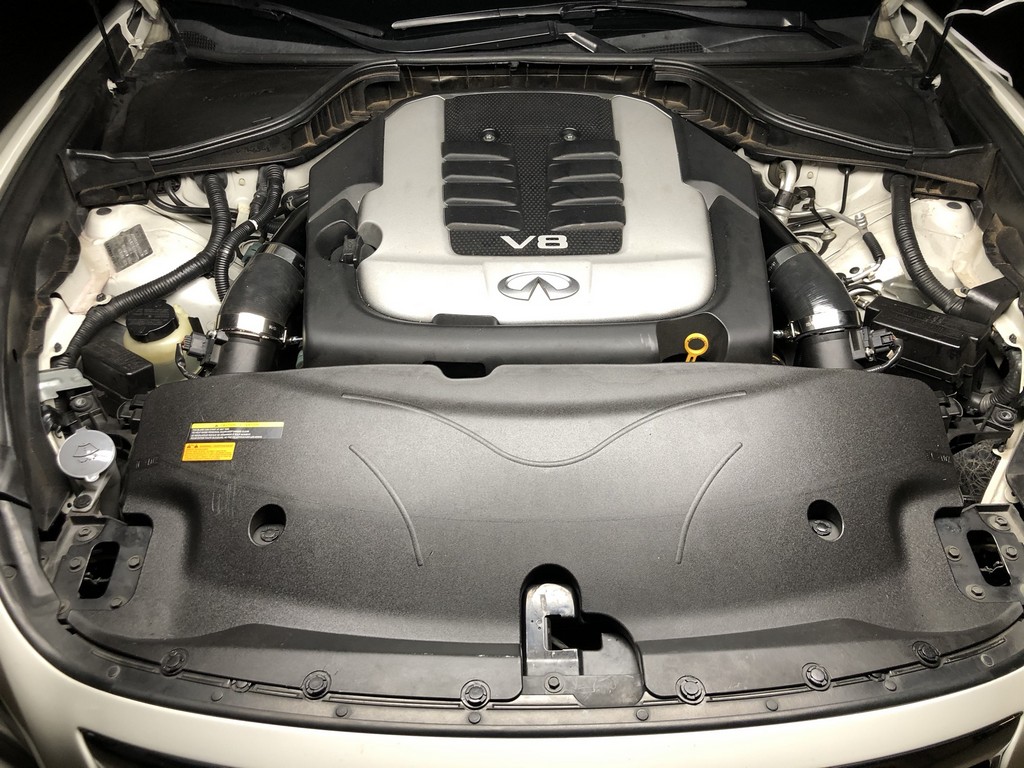 I ordered two generic intake kits and only used the pipe that it came with and ditched the filters, then I bought a couple 45 degree silicone couplers which came with nice t-bolt clamps. Turns out the quality of what I got was pretty decent.
These maintain a 3″ inside diameter from the MAF back to the throttle body, which is pretty much what every aftermarket intake for the 370z and G37 does. I'm still using the factory airboxes and cool air scoop-lid thing because I don't think it's a restriction yet.
Here's what you need to purchase:
45-degree Silicone Coupler, times TWO.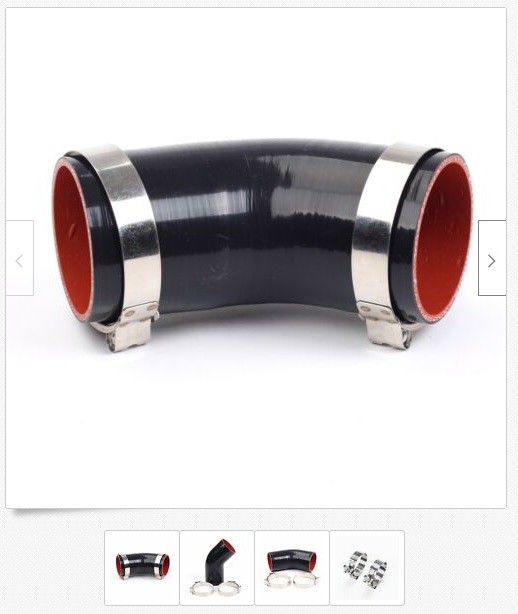 3″ Generic Intake Kit, times TWO.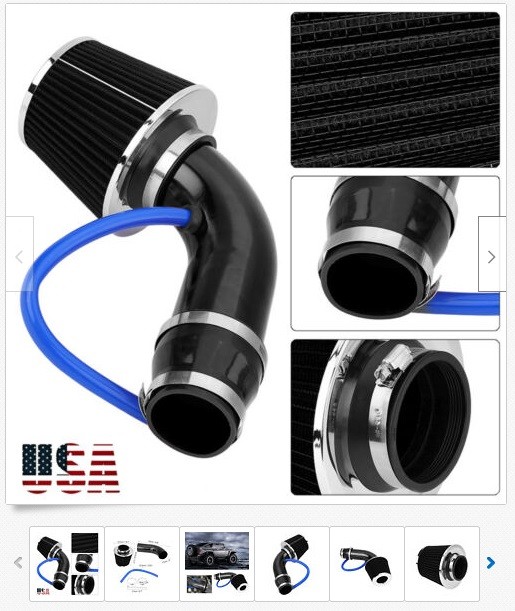 NOTE: You will only be using the metal tube, you can discard the filters. There are probably better options out there to use, I only chose this one because it was cheapest and I didn't know if it would work. I do not like how the PCV vent line connects to this tube. Feel free to try another option.
Here's the installation:
Start by loosening the clamps to the intake hoses at both the MAF side and throttle body side, then remove the bolts holding down the airbox.
Remove the intake hoses and the hoses from the PCV vent line on the valve cover.


Remove the 90 degree PCV vent line from the intake hose. You will then shave off the bottom part of the 90 degree elbow so that it does not protrude into the airflow inside the intake tubing.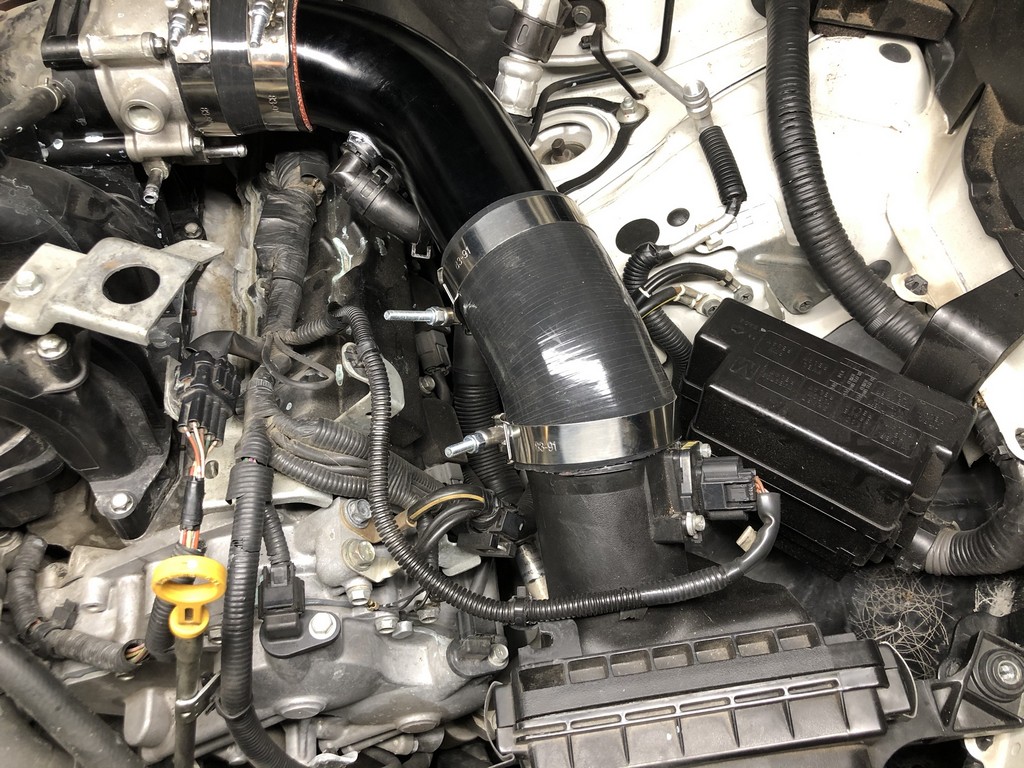 You will then need to cut off approximately 2.75″ of the straight portion of the 45 degree silicone coupler. You will use the straight piece of the coupler for the throttle body connection. Be aware, the throttle body is just slightly larger than 3″ (outside diameter), so installing the 3″ inside diameter silicone coupler is pretty tough, but doable. Then use the remaining 45 degree silicone section to attach to the MAF housing / airbox.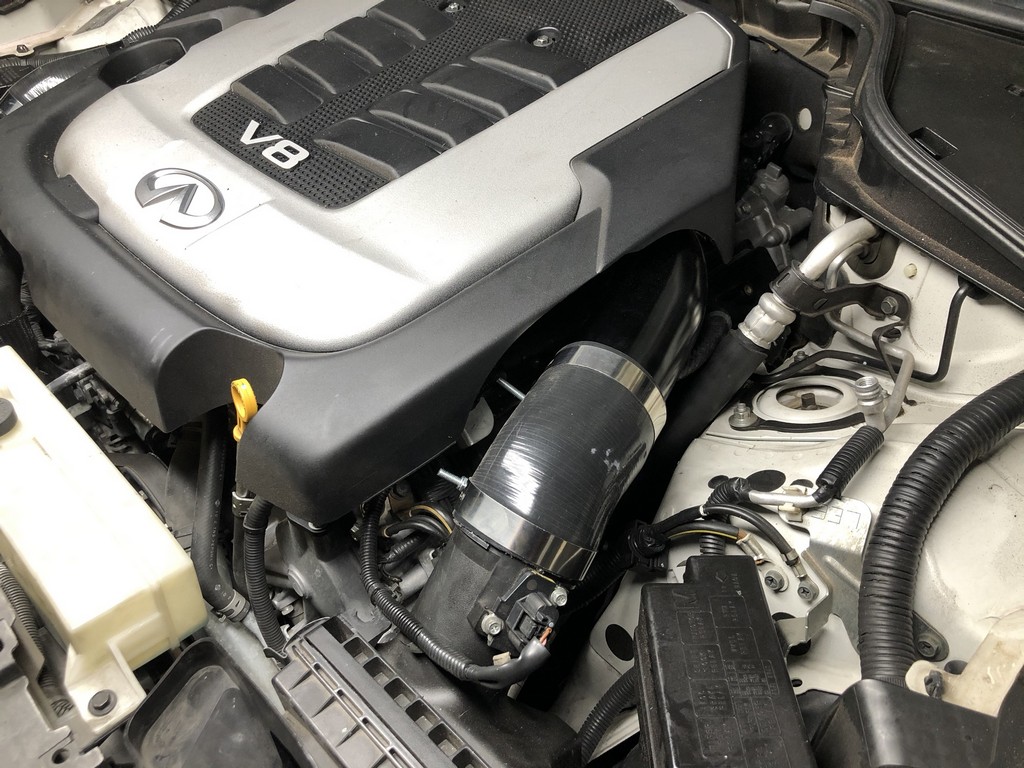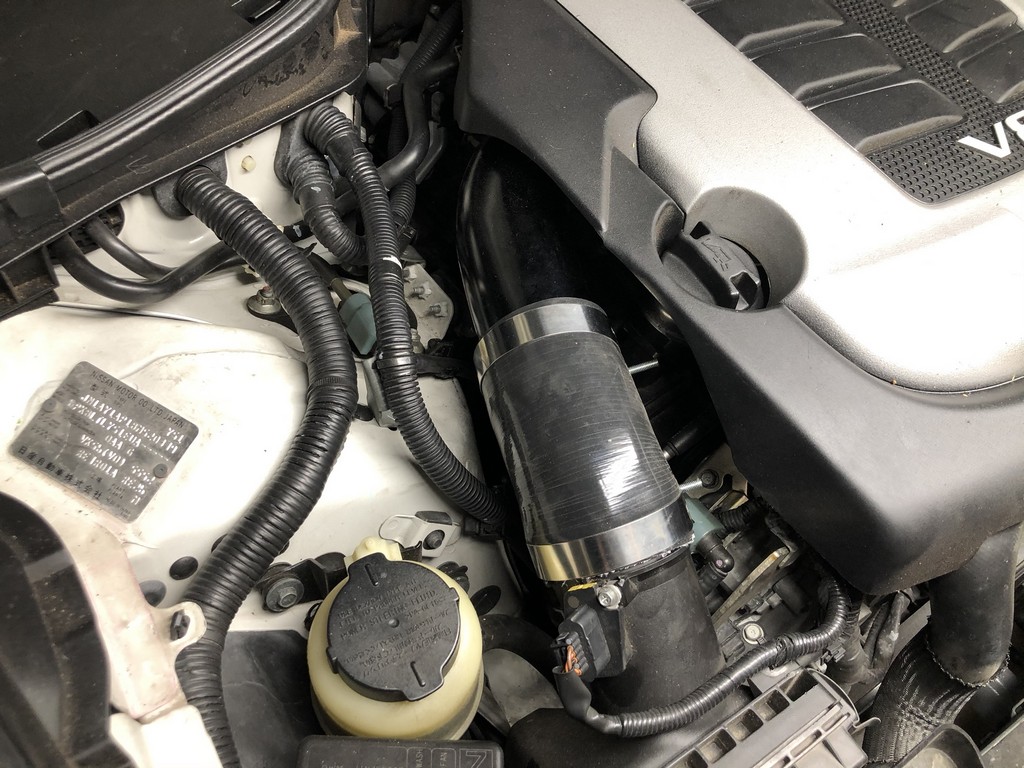 Connect everything together as shown, and attach the PCV lines using new PCV hoses cut to length.