Staff Bio >>
Greg Childs (AZhitman)
CEO, The NICOclub Network
Greg was born in Ozark, AL and has lived in MS, PR, KS, MA, and AZ, but considers AZ his "adopted home". He has worked in the mental health and law enforcement fields, and holds a BA in Psychology with a focus on research methodology from the University of Arizona. He's on permanent hiatus from ASU where he was a couple classes away from a Masters in Criminal Justice with an emphasis on Program Administration. Running a car forum is a lot more fun than sitting in class…. Greg recently left his position as a Special Investigator for the State of Arizona after 18 years and is "retired" from the traditional workplace.
Greg is married to Becky (nissangirl74 on the forums). They have two sons and two daughters (24, 21, 20 and 18) a sun conure named George, and a Chiweenie named Mia.
Greg's love of all things automotive started as a little kid, with an enormous collection of Hot Wheels cars, then progressed into his building finely-detailed plastic models. As he got older, he participated in the full restoration of a '49 Oldsmobile with his Dad, and a restoration to show-winning condition of a customized '68 Buick GS (which he regrettably sold during some "lean times"). The import bug bit in 1992 when he bought a beat-down '84 CRX which he converted into a solid performer, and swapped out for a '94 Civic Si in 1995, which was also extensively modded. He came to know Infinitis after purchasing a Q45 in 2001, and the rest is history. None of Greg's cars remain stock for long; they're all modified in some way or another, and he enjoys performing most all his own work.
Greg took over operations of NICOclub in January 2002 and plans to continue to build NICO (with a TON of help from the other Administrators and Moderators) and retain its position as the largest and most comprehensive Nissan resource on the Internet.
His automotive plans include restoring more classic Datsuns, traveling and meeting fellow Nissan enthusiasts.
Greg's current stable of Nissans:
2005 Nissan Frontier SE Crew Cab 4×4 – The NICOclub Support Hauler. AFE intake, JBA exhaust, 20″ wheels, Squadron LED lighting.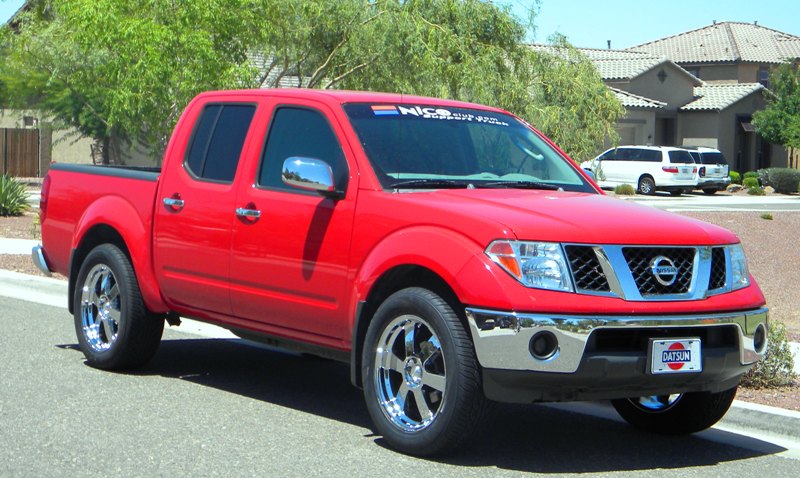 1967.5 Fairlady Roadster – Driver status. Red on tan, stroker motor, header, 5-speed, Roadster SportComp lowering springs, roll bar, Panasports and electronic ignition.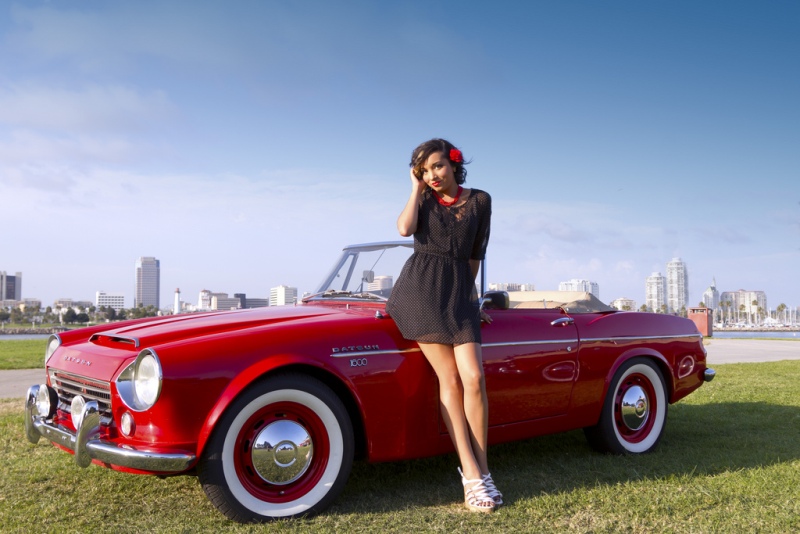 1967 Datsun WRL411 SSS wagon – Restored, 5MT swap, with stroker motor for a little extra cruising fun.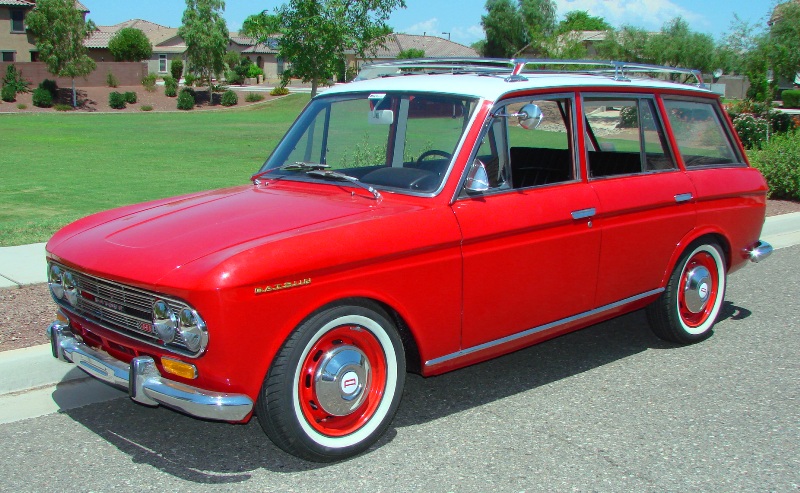 1972 Datsun 240Z – RB25DET-powered restoration with countless upgrades to suspension, drivetrain and braking – this is the Z Power Steering demo car.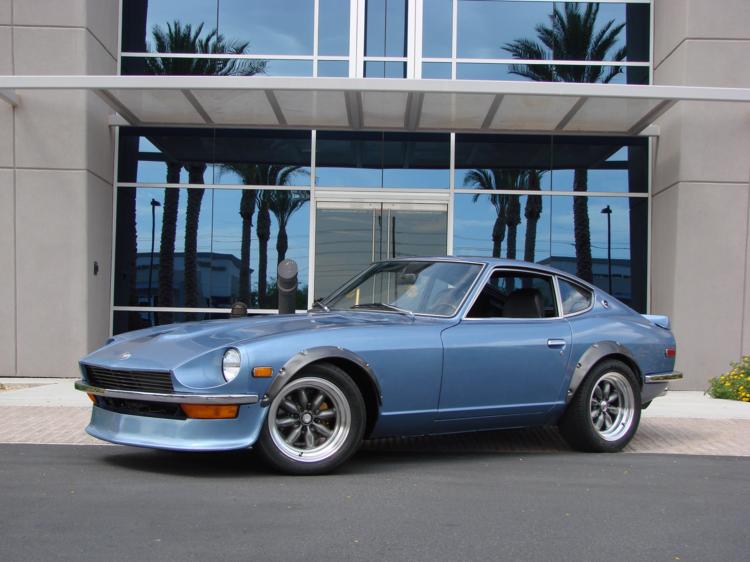 1968 Datsun 510 – 4-door, full nut-and-bolt ground-up restoration, GM black, built L20b with dual Webers.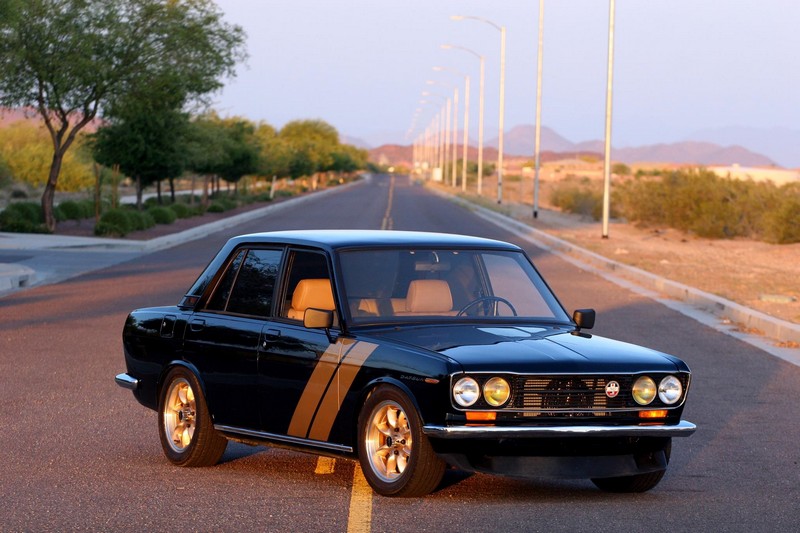 1963 Datsun NL320 – Driver status, completely stock. E-1 engine, 4-speed on column, two-tone with wide whitewalls. Will undergo a frame-off restoration soon.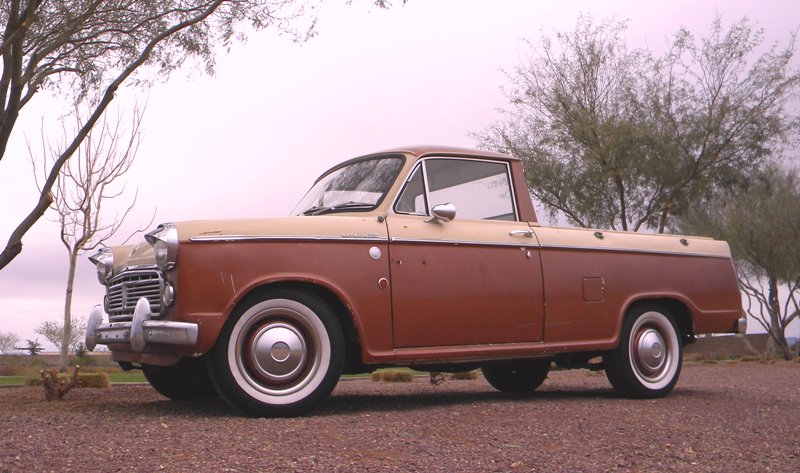 1963 Datsun Bluebird – Mint condition, low-mileage right-hand drive Bluebird imported from Australia. 100% original, and the only one in the U.S.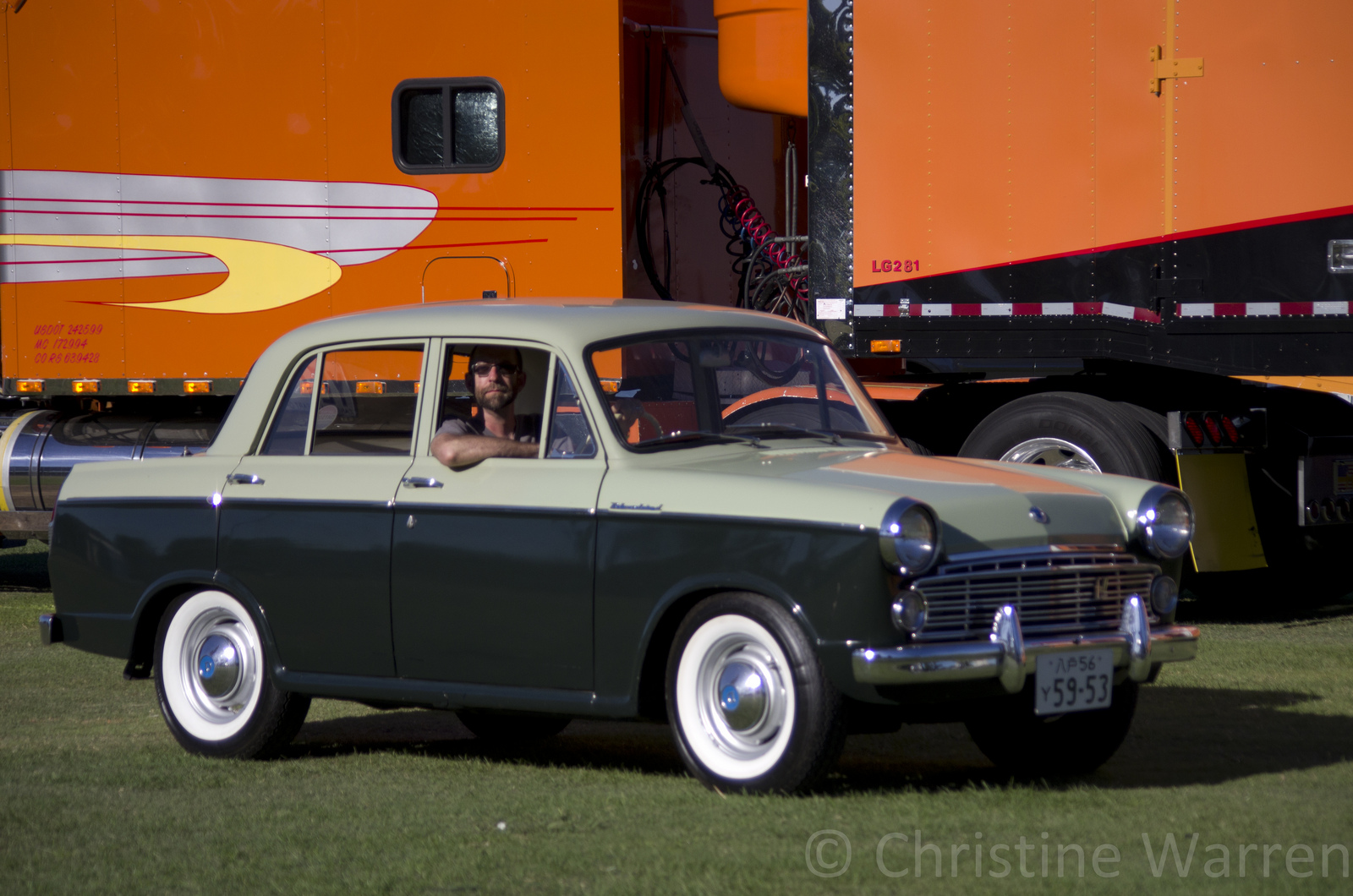 1977 Datsun 620 King Cab pickup – Original color, clean and simple. Currently undergoing S15 SR swap.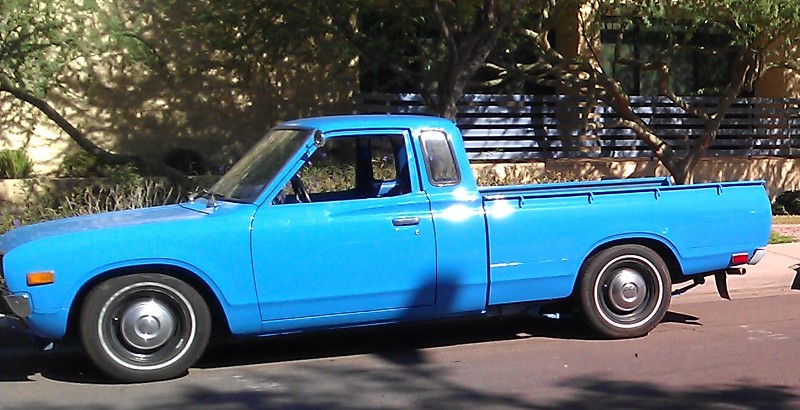 …and a non-Nissan that somehow snuck into the collection, our fully-restored 1931 Model A Deluxe Roadster.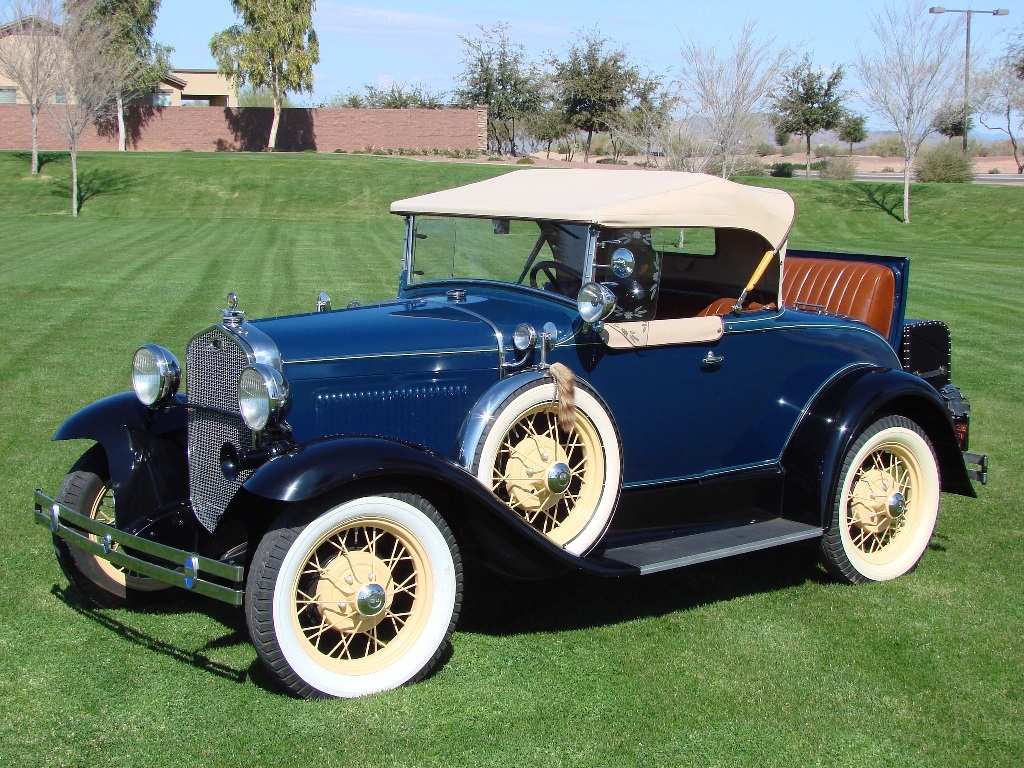 ______________________________________________________________________________________________________
Greg's past Nissan products:
2003 Infiniti G35 Coupe – Vortech Supercharged, 400 whp, 6-speed, Diamond Graphite, Willow interior, Brembos with Ferodo 2500DS pads, Premium Package and Navigation. Pro EFI standalone, Kinetix SSV plenum, Nismo headers, custom Y-pipe, Nismo catback, Greddy aero, XM Satellite Radio, Tein 350Z H-Tech springs, Tokico D-Specs, GT Spec suspension bracing, Sevas 20×9.5 / 20×10.5 forged alloys with 255/30 and 285/30 Nitto Invo staggered setup. Sold.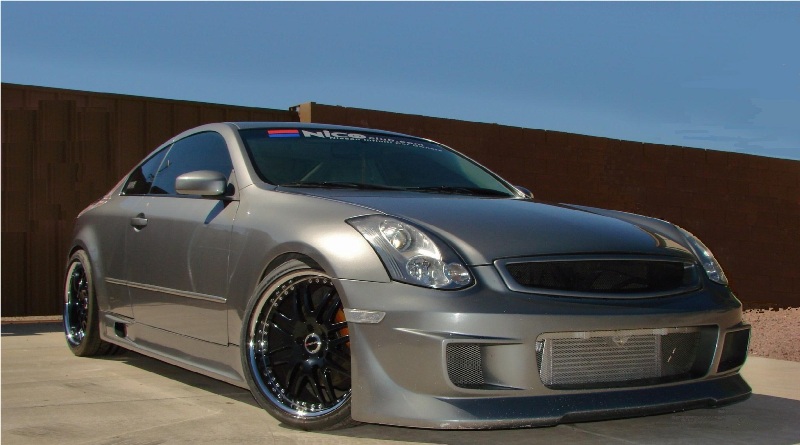 1993 240sx Convertible: "The Droptop From Hell" – Origin Stylish aero, custom-made projector housings, Eagle forged rods, CP 9:1 forged pistons (.040 over), TOGA bearings, ARP studs, balanced / blueprinted rotating assembly, ported / polished head, micropolished crank, custom crank scraper and windage tray, 5-angle valve job, Turbonetics T3/T4 (.48 AR, .60 trim), Tial wastegate, Greddy BOV, Ground Zero turbo manifold, polished Xcessive Motorsports port-matched intake manifold, lightened underdrive pullies, RC 75-lb injectors, AMS Performance / Turbo240 fuel system, custom fuel rail, adjustable FPR, liquid-filled FP gauge, all braided SS lines, Walbro 255 fuel pump, Bikirom v2.0 ECU, Megan downpipe, BRM high-flow cat, BRM dual-tip catback exhaust, TOGA high-flow oil pump, remote thermostatic oil cooler, Nissan Quest 130A alternator, Skyline helical 4.08 differential, manual trans conversion, HKS turbo timer, owner-made motor mounts, ACT S/S clutch, 5-lug conversion, 18×10 and 18×11 Weds Kranze Cerberus wheels, 255/35 and 285/35 tires, Nismo wheel studs, 300zx brake conversion, 350Z Brembo front rotors, SS lines, Endura-Tech coilovers, HICAS rear swaybar, "rotorimp" custom triangulated front strut tower bar, Do-Luck ladder bars, Suspension Techniques bushings, dual exhaust cam swap, Koyo radiator, dual PermaCool fans, Nismo t-stat/cap, custom-made coolant overflow, polished valve cover, MSD ignition, Nology wires, custom FRP hood, JDM 180km/h gauge cluster, shaved rear decklid, JDM pillarless door conversion, rear seat deleted, custom hard tonneau, custom gauge pods, relocated Optima redtop battery, Corbeau seats, 4-pt harnesses, Nardi Deep Corn 330mm steering wheel, all Mobil 1 / Redline fluids. Sold.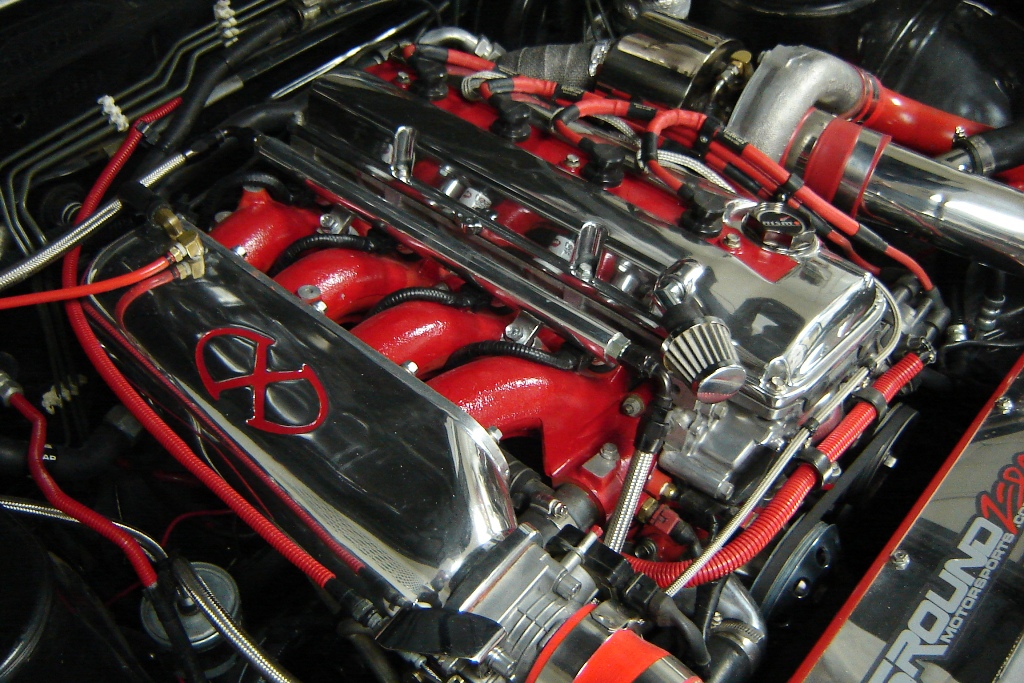 2009 Nissan Cube – CVT S-model, Super Black. Lowered on Megan springs and Tokico D-Spec shocks, 16×8 GAB Sport JDM wheels, Stillen intake and exhaust, ATI grille, ForjWorks eyelids, custom graphics.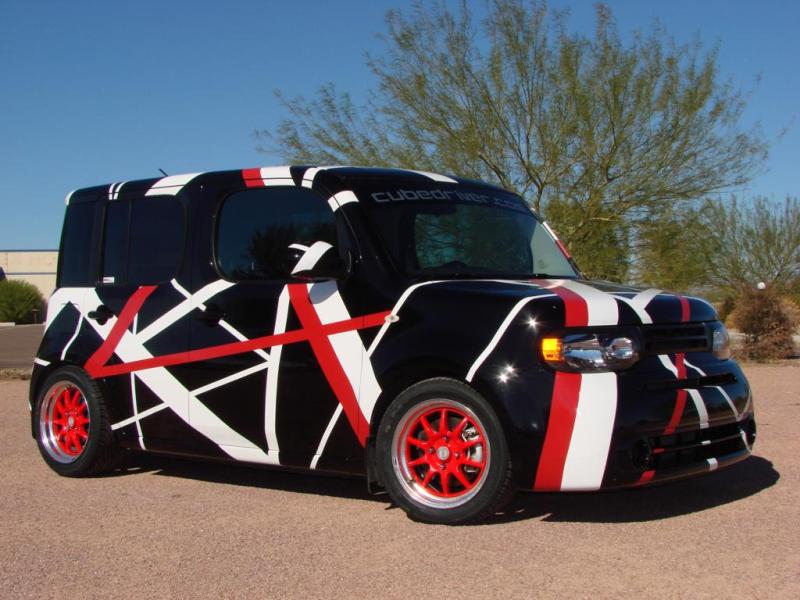 1995 Q45 Touring – Ivory Pearl Quartz – JWT ECU, Eibach lowering springs, Tokico blues, 4.08 rear diff, NGK Platinum (one step colder) plugs, 20mm Active rear bar, chrome 18×8 2004 Q45 Premium wheels, 275/40ZR18 BFG KDW-S tires, polyurethane bushings, custom front strut tower brace, SS brake lines, Hawk pads, SP rotors, SilverStars, all Mobil 1 fluids. Sold.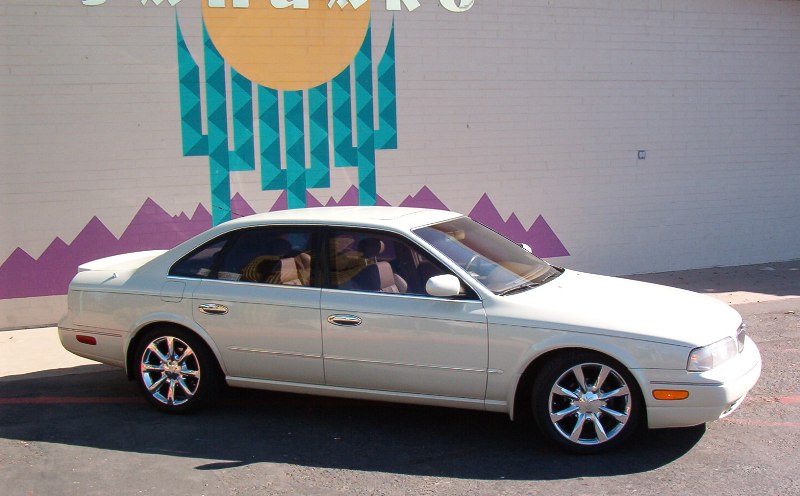 1995 G20 Touring – 5-speed with VLSD, white with black leather. 2001 JDM SR20 replacement engine and 17″ wheels. Sold.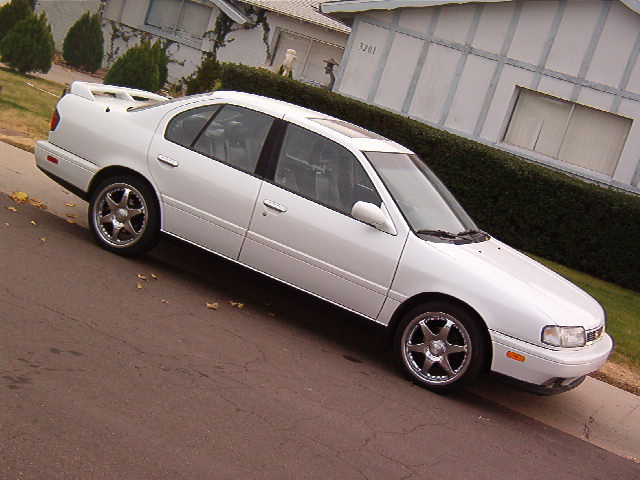 1992 240sx Convertible – Restoration stalled, parted out.
1997 Pathfinder – 2wd 5MT, 4wd springs. Sold.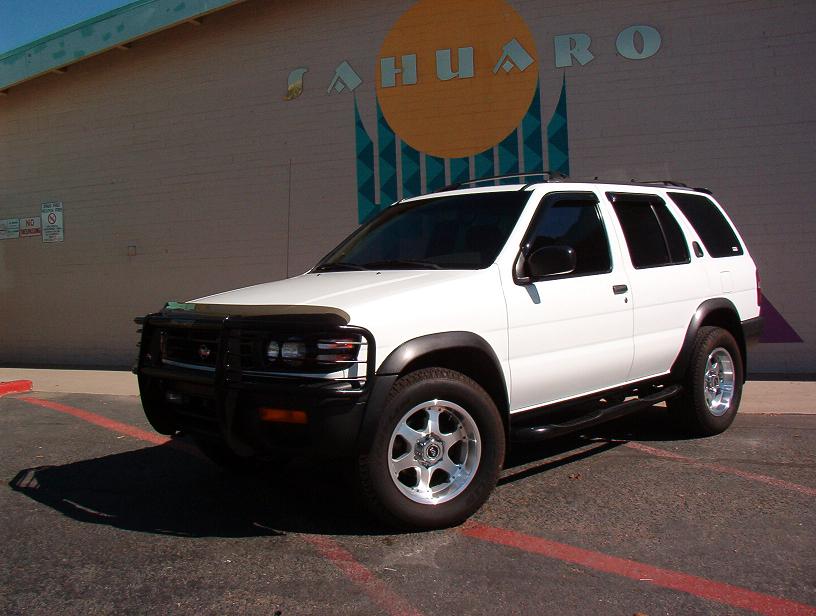 1969 Fairlady 2000 Roadster – Gifted to his best buddy and "partner in crime", Jason (rotorimp).
Three Fairlady roadsters – Two 1969 1600s and a 1970 1600. Sold.
2001 Frontier – Crew Cab short bed. Sold.
1998 Nissan Frontier King Cab 2wd – Stock KA-powered beater truck, used to teach the teenagers that inhabited NICOclub HQ how to drive. Sold.
Greg's also owned several non-Nissans, including the aforementioned Honda CRX and Civic Si, a 1968 Buick GS, several Chevy C10 pickups, a 1990 Suburban 4×4, a 400-hp C5 Corvette with full C6 Z06 suspension, a 2000 VW Golf TDi, a P71-package Interceptor Crown Vic, a 2013 Mazdaspeed 3, a 2004 MazdaSpeed Miata with a ton of mods, a matching trio of 2000 Insight hybrids, a 2003 Corvette Z06, and several others he can't recall.
We hope you've enjoyed getting to know Greg – If you're ever in the Phoenix area, give him a shout! He and Bex love to show off the collection and visit with fellow car enthusiasts.