In addition to the POD light, and their array of other garage-oriented solutions, Urban Transit has released their Pet Bench Seat Cover for those of you with a furry friend that likes to go for rides!
Hey, what's more fun on a fair-weather day than loading up the pooch and heading out to the park to play fetch? Well, if you've got a VERY GOOD BOY that sheds like our buddy Chris's Golden Retriever, the cleanup after that car ride is no fun at all. Oh, and let's not forget, Chris is a professional detailer, so if he approves, you KNOW it'll be a great addition to your holiday shopping!
We'll let Chris tell you the rest:
I received the Urban Transit Pet Bench Seat Cover a few days ago and was immediately impressed upon opening the package and seeing the quality of the material of the cover. It's made from a very rugged and tough material (specifically, PVC-backed, 300D cationic fabric) that appears to have a very sturdy stitching and construction. It's also easy to clean, and possesses a positive charge to help repel hair and grime… all positive features when it comes to keeping pet messes off your pristine interior!

It's also a universal fit, so it works with any vehicle… OK, well, maybe not your Miata or Corvette, but if you've got pets, you've likely got a back seat. Installation was very simple in my Nissan Pathfinder. Simply run two straps around your two outer headrests, then buckle together, run another strap and connect across the back of the seat, then there is an elastic cord to help secure it to the lower part of the seating surface.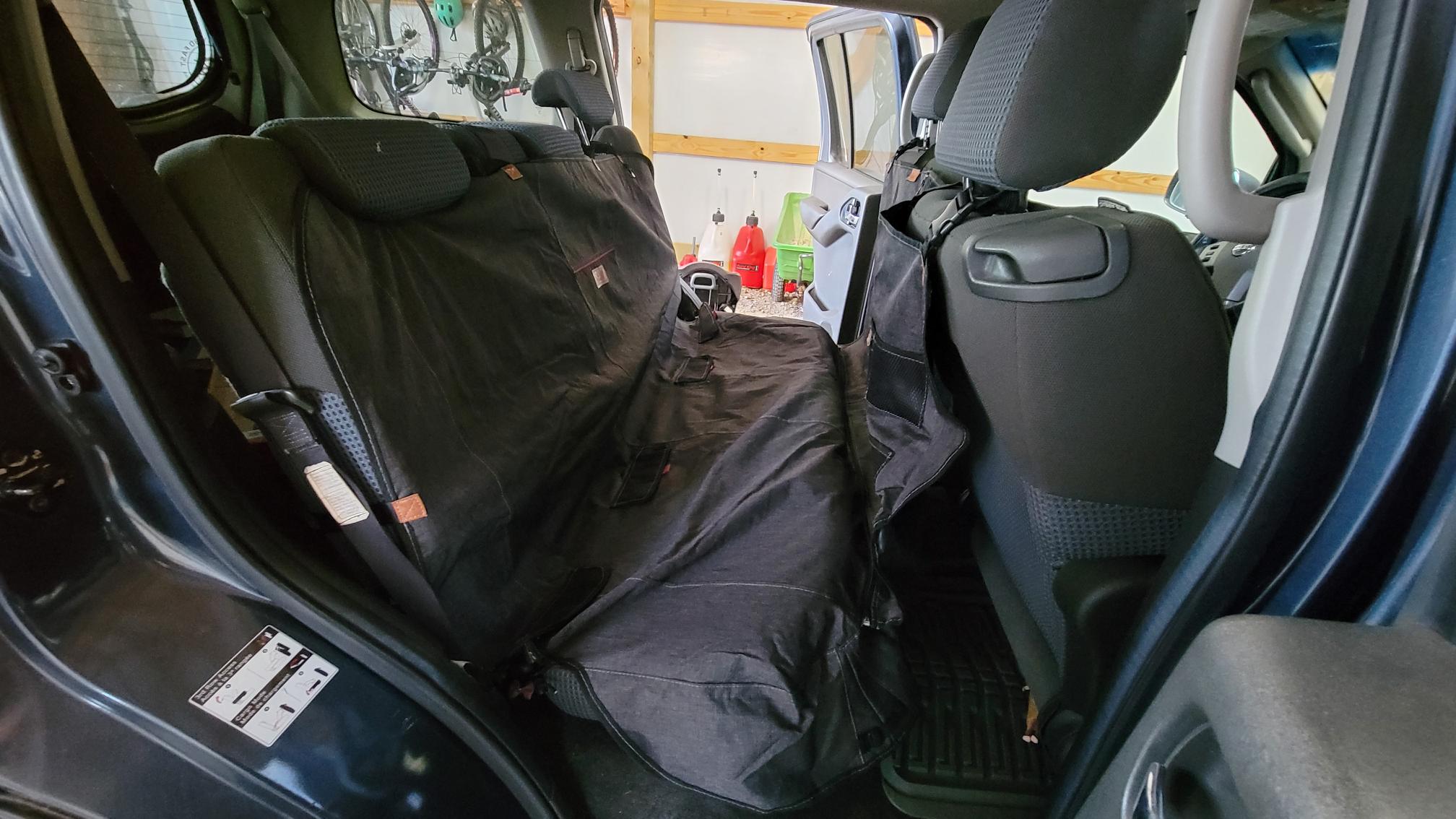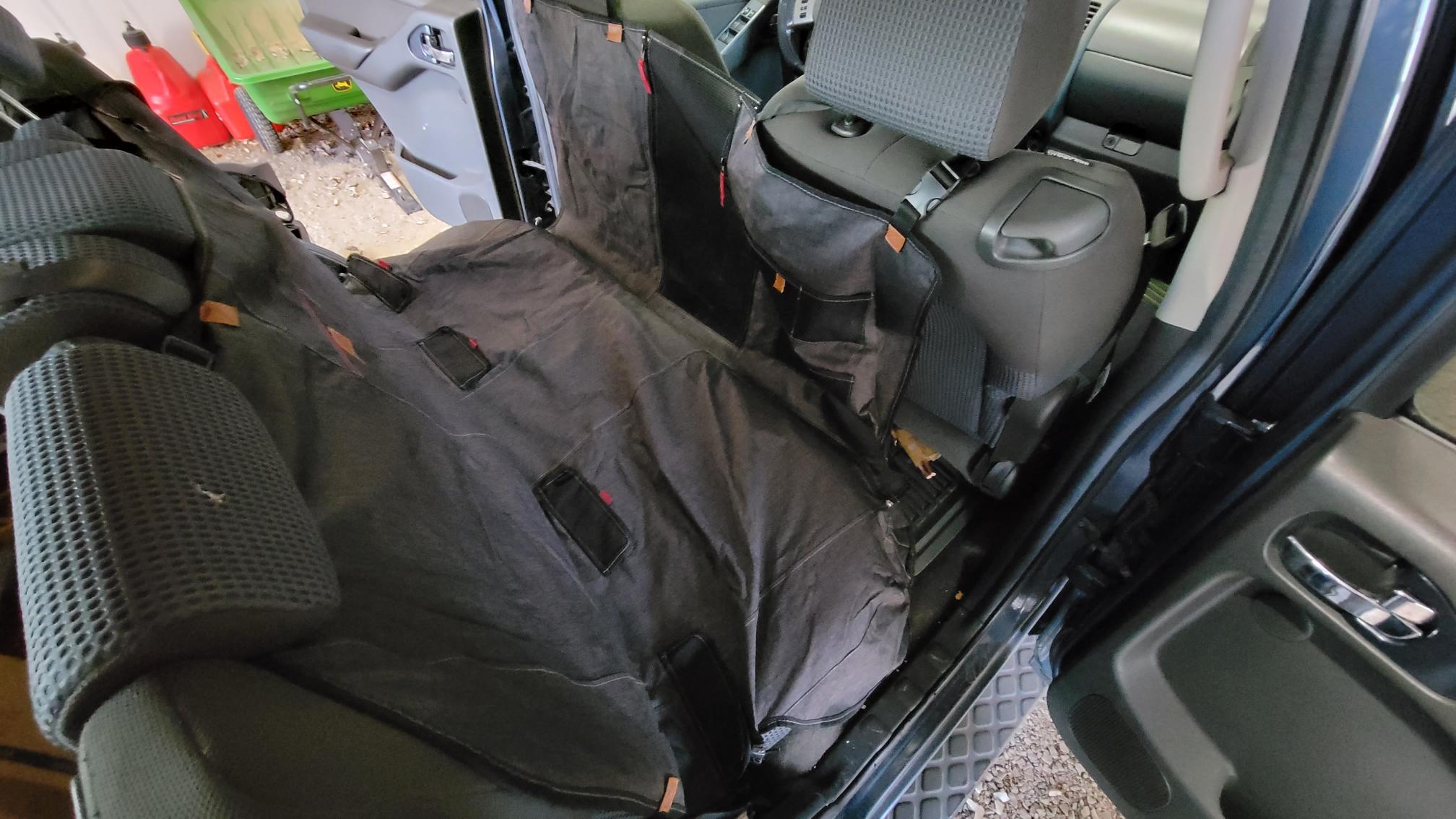 You can also opt to use the optional (and included) pet barrier with this (if you have a VERY GOOD BOY who likes to join you in the front seat). The barrier zips together with the cover and connects to the front seat headrests to keep your pooch from venturing into the cockpit. Once everything is strapped in, you can adjust the cover to make it more secure as needed… a great safety feature that allows conversation and visibility, but keeps unlicensed occupants safely in the back seat.
I really like how the pet barrier can be unzipped when needed and in my situation, I partially unzipped it to be able to leave some leg room for my daughter's car seat. It also has access holes for seat belts, or for strapping in a car seat as well. There are also tethers on the upper part of the seat cover on each side that are great for connecting a leash or a harness for even more safety.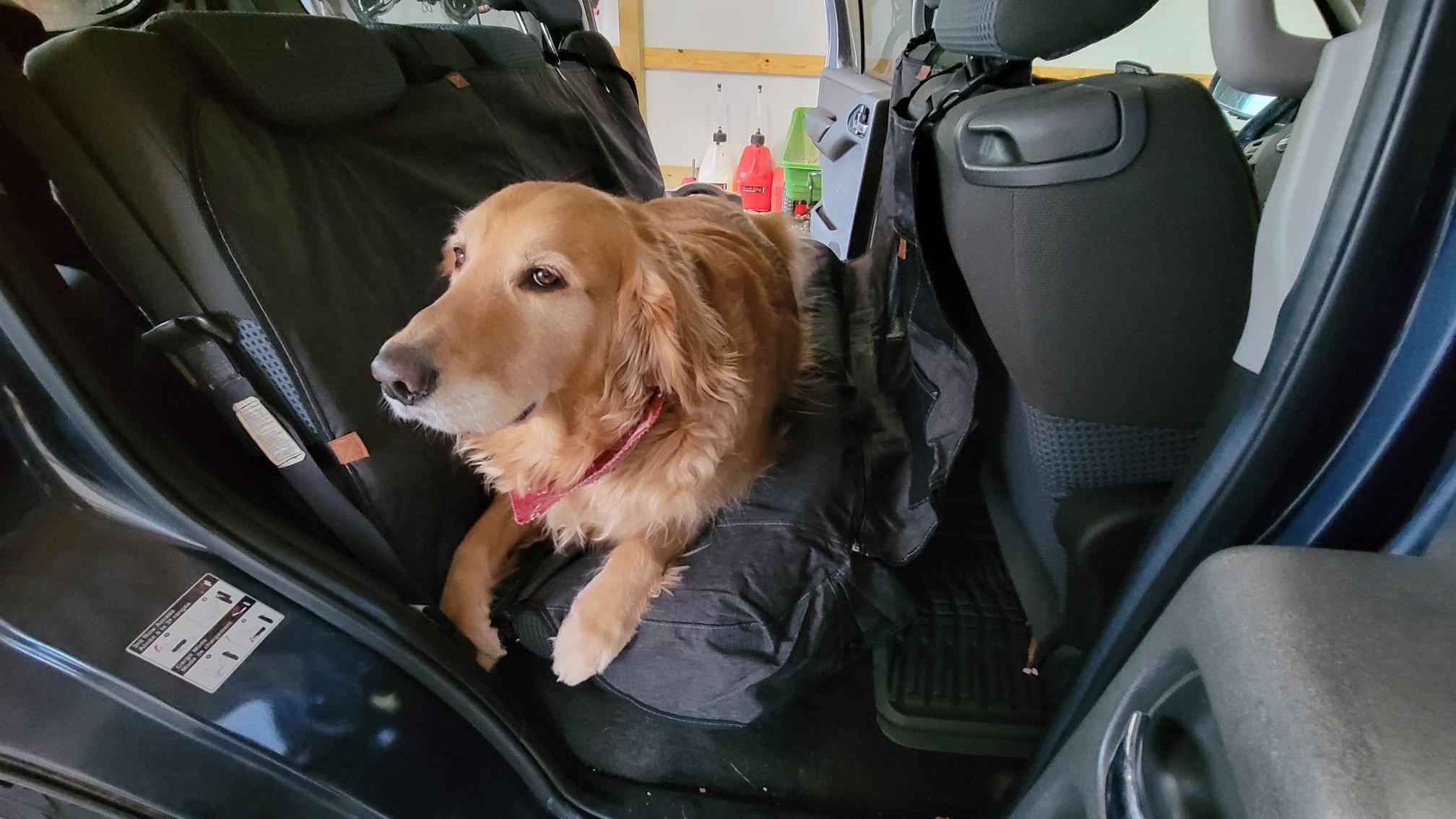 I was also impressed with the storage pockets on the optional pet barrier, which comes in really handy for storing additional items for a trip. A Frisbee and some Jerky Treats, maybe?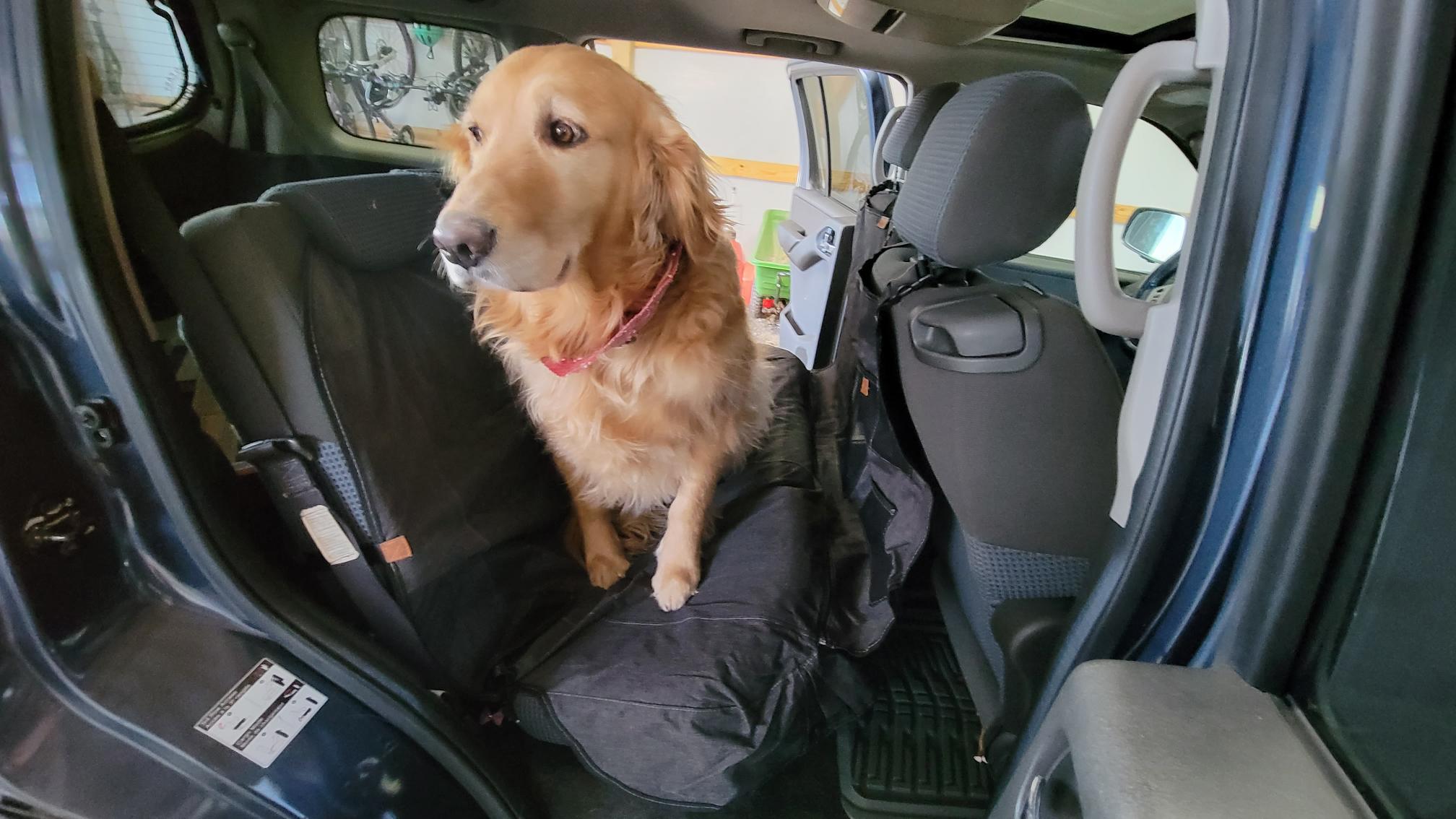 Overall this seat cover seems to be an excellent product and very well made. My Golden Retriever was able to hop right in and not slide around at all. Will definitely recommend this product to my friends!

Big thanks to Chris and Buddy for helping out with this demo and review. You can find the Urban Transit Pet Bench Seat Cover here for less than $50!

Up next: Urban Transit Rolling Car Wash Stool !