Join us for a look back at an all-but-forgotten entry in the history of Nissan Motorsports… a time when Nissan actually built certain limited-production cars solely for the purpose of complying with racing series' rules, in order to field a competitive entry.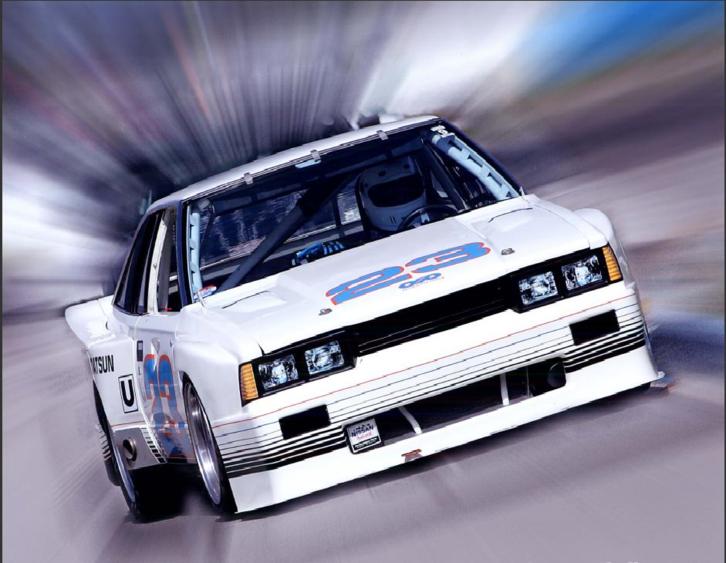 One such example is Bob Burgess's 1980 Datsun 200SX IMSA Turbo GTU, a car that has come full-circle from an underdog entrant in the IMSA Series, to SCCA weekend racer, to HSR/SVRA eligible vintage racer. We caught up with Bob to learn more about the history of this unique car…
ORIGINAL CONSTRUCTION
This 200sx was built by Don Preston Racing in the early 80's for Frank Carney, and the initial reported race condition was with a cross-flow twin cam four valve 2.3 liter naturally aspirated Nissan engine. The head configuration was an aftermarket piece by OS Giken of Japan. I got the following photos from Don Preston, which show the car as it was raced in 1983-1985. I'm not sure which track it is, perhaps some of our readers will recognize the venue?
This configuration was not competitive in GTU and the decision was made to convert it to an L18 (1770 cc) turbocharged configuration. The L18 was a SOHC non cross flow engine available in the US in the Datsun (Nissan) 1973-75 PL610 and 710 sedans. A very similar street turbocharged and fuel injected 200SX (Silvia, Bluebird) sedan was built in Japan which allowed the combination to be raced in IMSA as a homologated car under FIA sanctioning rules.
In racing series (such as IMSA) that are "production-based" (the vehicles entered in the series are based on production vehicles for sale to the public), homologation requires not only compliance with a racing series' technical guidelines (for example, engine displacement, chassis construction, suspension design and such) but it often includes minimum levels of sales to ensure that vehicles are not designed and produced solely for racing in that series. Since such vehicles are primarily intended for the race track, practical use on public roads is generally a secondary design consideration, so long as government regulations are met.
The photo below shows the street version of the race car – Note the "TURBO" badge on the dark hatchback.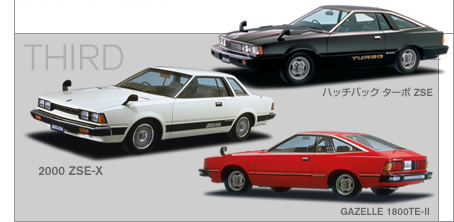 While the 200SX was relatively rare in US-based racing series, there was no shortage of them in Japanese racing history. The yellow and white #23 Japanese version of the car has a different front end but the chassis is the same.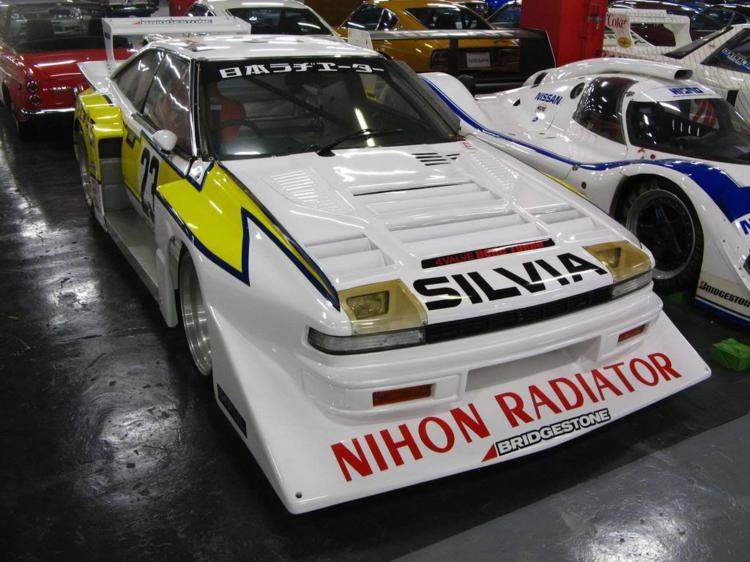 Originally built with a huge IHI turbocharger and a Hilborn fuel injection system, the Hilborn system could not be developed/modified to work as needed for road racing. As a replacement, a BMW boost compensated Bosch Kugelfisher mechanical system was chosen and adapted to the Nissan/Datsun engine. Believe me, this was no small task as is evidenced by the elaborate mounts/brackets that had to be custom fabricated, not to mention the ensuing tuning challenges. This photo shows the BMW engine that the fuel injection system was developed for. A similar set up was used for BMW's Formula 1 effort where the horsepower reported was hard to believe. A special boost modified MSD 7AL2 was also built for the car, probably by Electramotive.
The L18 was a surprising power plant for the 200SX, generating 450 HP at the crank at 30 PSI boost. Unfortunately, other surprises showed up as the power resulted in broken rear ends, transmissions, and turbochargers… even destroyed wastegates. This led to many DNF's (Did Not Finish) early in the car's racing campaign which required the purchase or custom build of very robust components to stand up to this "mouse" motor power. Most notable of these was a stock car style Halibrand quick-change rear end and a custom built Nissan competition 5 speed, modified to accept large dog-style Hewland straight cut gear box internals.
The car competed at Road Atlanta, Watkins Glenn, Charlotte, Road America, Daytona, Riverside for several seasons. The final race was at Watkins Glen resulting in a DNF due to a turbocharger failure and small fire. You can see the resultant fire damage below: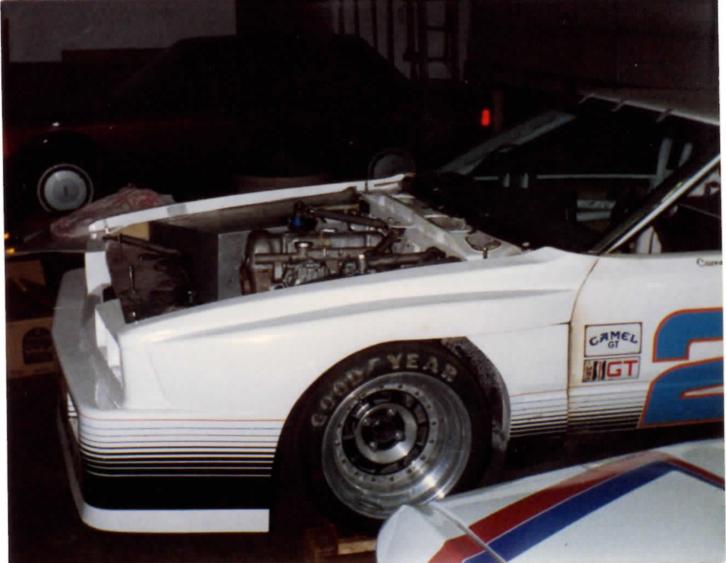 Thankfully, the story doesn't end there…
The 200sx gets a new lease on life…