Latest Car and Driver update: NoHotWire 350z Race Team
Monday, September 8, 2008: Car and Driver Magazine releases their latest update on the Car and Driver / NoHotWire RacingNissan 350Z."With one or two delusional exceptions, Car and Driver staffers have abandoned any dreams of becoming pro racing drivers. Our glory ships sailed years ago–indeed, around age three when our parents somehow neglected to buy us go–karts, but we are not numb to occasional opportunities to play major–league driver, especially at someone else's prodigious sweat and vast expense. Such an opportunity seemed to be dangling from a low–hanging branch in the early spring of 2006. As fast as Eve in the Garden, we reached up and plucked it.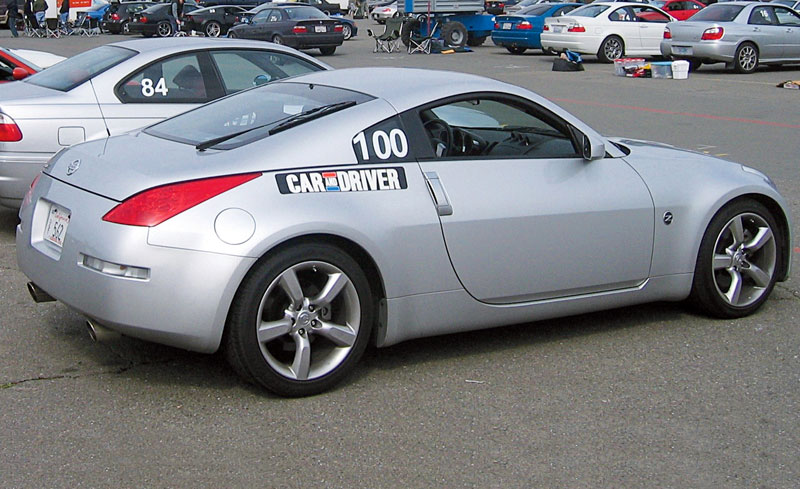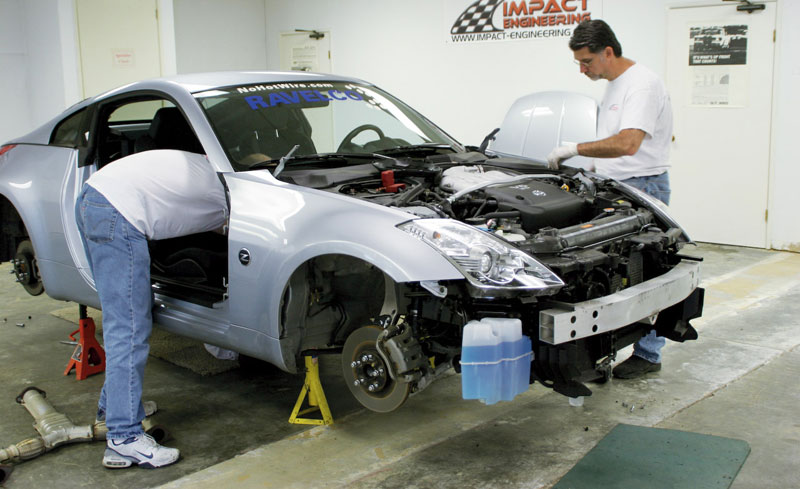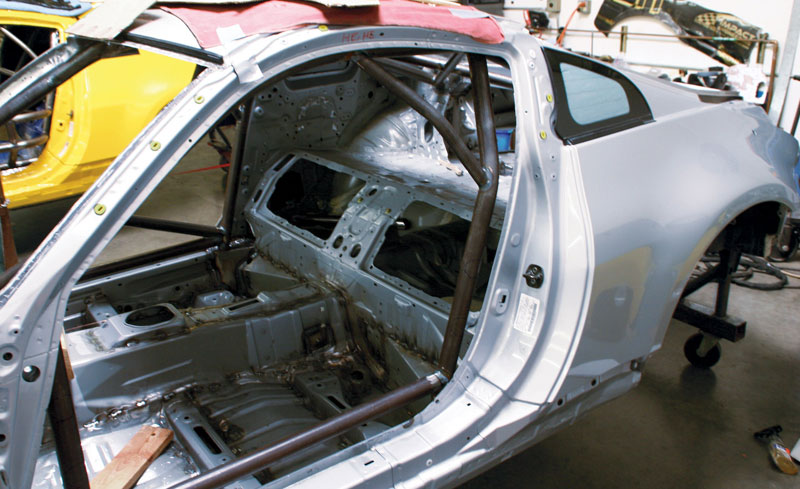 Between then and the Grand–Am Koni Challenge Series Fresh From Florida 200 race at Daytona International Speedway on January 25, 2008, we learned some important lessons. First, at any level of pro racing–even the kind that has thin television coverage and mostly unknown drivers–just showing up with a functional machine able to run no better than last in its class is shockingly difficult and expensive.
Secondly, when someone offers you a free car, run in the other direction."
Full Car and Driver Article may be viewed here: Mad Money – Sport
HISTORY
As the web's largest and most active resource for Nissan enthusiasts, NICOclub has always sought to support and promote Nissan racing enthusiasts with professional race teams. Running a successful race team is hard enough without having to worry about securing exposure and maintaining a web presence.
Here at NICO we've made it a mission to offer our services to any team actively campaigning a Nissan-built competition vehicle, by developing dedicated team homepages and giving the race teams and their fans a place to congregate and communicate via discussion forums.
Amateur and grassroots Nissan racing enthusiasts are supported as well, from road racing to drifting, off-road racing to drag racing.
We had great hopes with Team HLM's G35 Coupe, which was to participate in the Grand American Rolex Sports Car Series GT division, by promoting their official site, G35GT.com, and discussion forum. Team HLM participated in the 2007 24-hours of Daytona event but, due to lack of sponsor support, were unable to continue fielding the two vehicles they had built for this series.
Late last year, NICOclub brought online the NoHotWireRacing website and discussion forum in order to assist another Nissan-oriented race team. NoHotWire (Ravelco) is the exclusive provider of the Ravelco Anti-Theft Device in California, and a nationwide leader in preventing vehicle theft. In 2006, NoHotWire, amateur racer Richard Biscevic and Car and Driver magazine kicked off a joint project to take a stock Nissan 350z, prepare it for the 2007 Grand American Cup season and see what it takes for a team of racing amateurs and car magazine editors to compete in the nation's newest, hottest road racing series. Thus began the CarandDriver / NoHotWire racing team.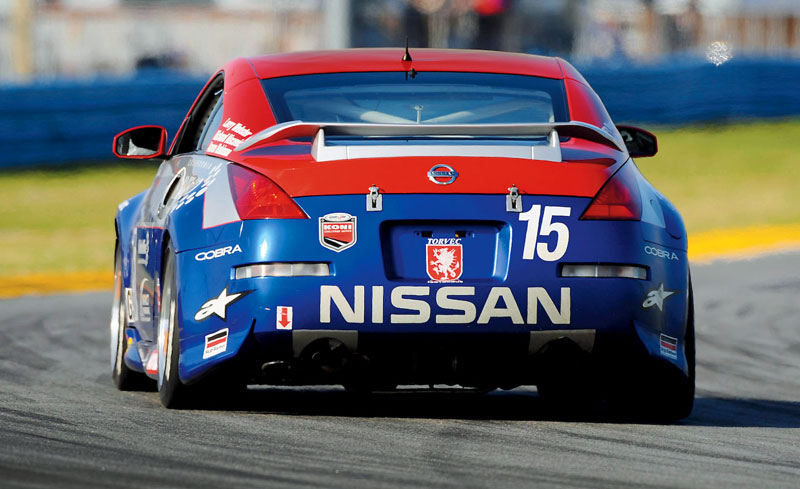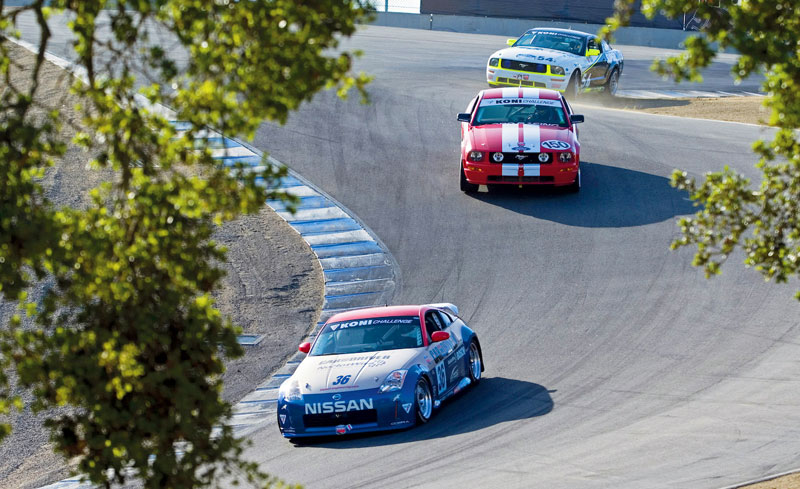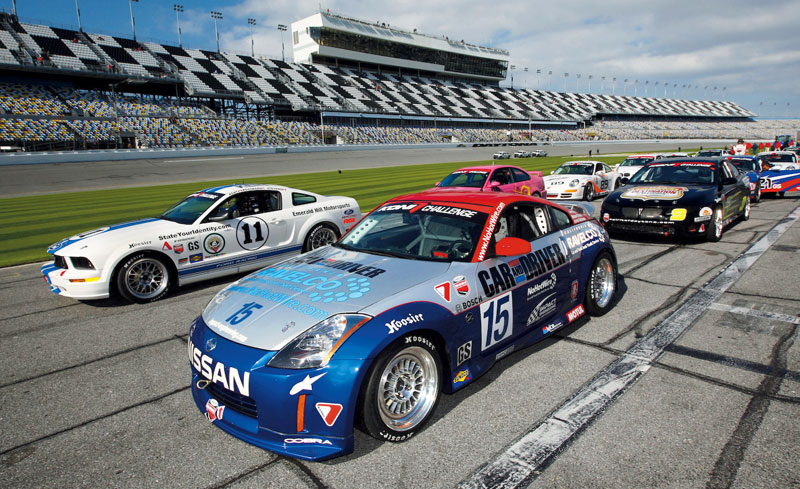 While Car and Driver actively reports on the status of the team, more up-to-date reports may be found on the official teams website. Recent updates to the page include the latest NISMO 350z body modifications to the vehicle and changes in the cams to increase lacking performance. Finally, a donations/sponsorship page has been added. As funding for this team is based upon sponsorship, NoHotWire is accepting contributions to continue development and support the racing schedule as a whole.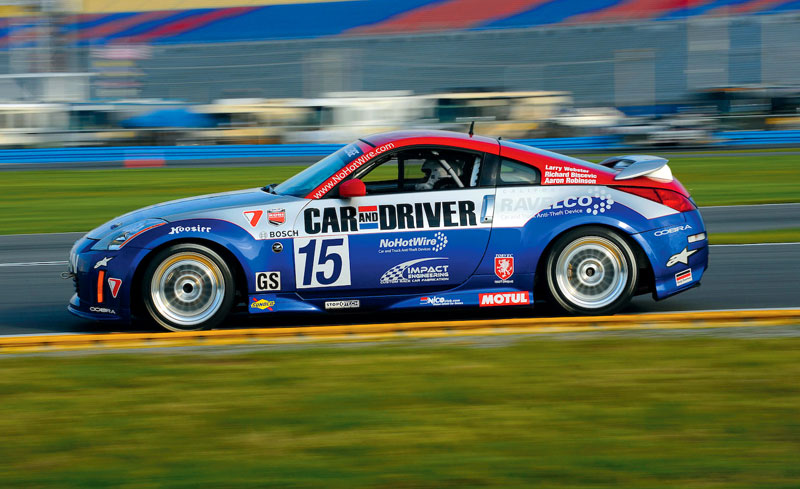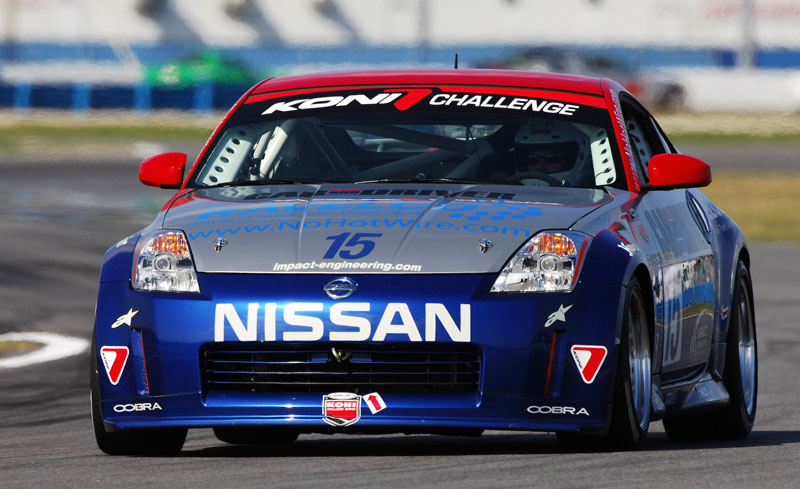 For your donation to the team they are offering packages in return for your support. These packages range from getting your name on the website, on the car itself, gear such as hats and shirts, paddock passes and even pit passes for racing events. Donations are needed so please contribute if possible.
NICOclub wishes good luck to the Car and Driver / NoHotWire racing team. Keep the pedal to the floor and your eyes on the apex.
Photography by:
Richard Dole
Morgan Segal
Rich Biscevic