First begin by rolling down the window.
1. Remove the round silver knob near the handle.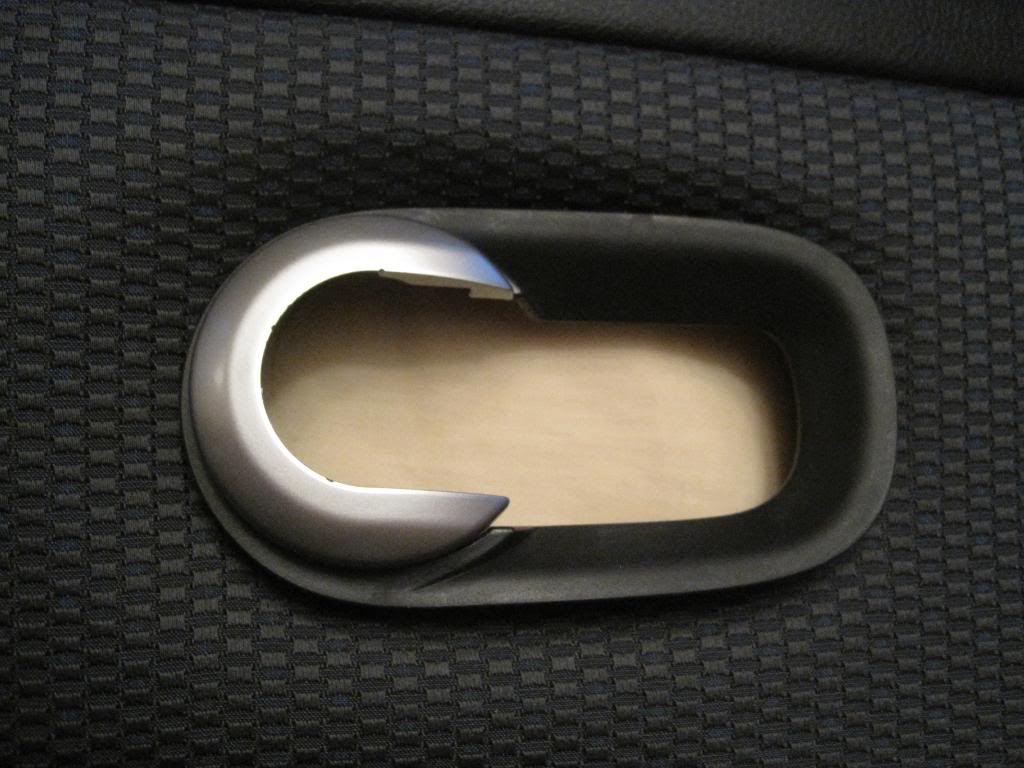 Remove the black rubber piece also (behind the piece removed in step 1).
2. Using a flat head pry off the armrest piece that has the window controls on it.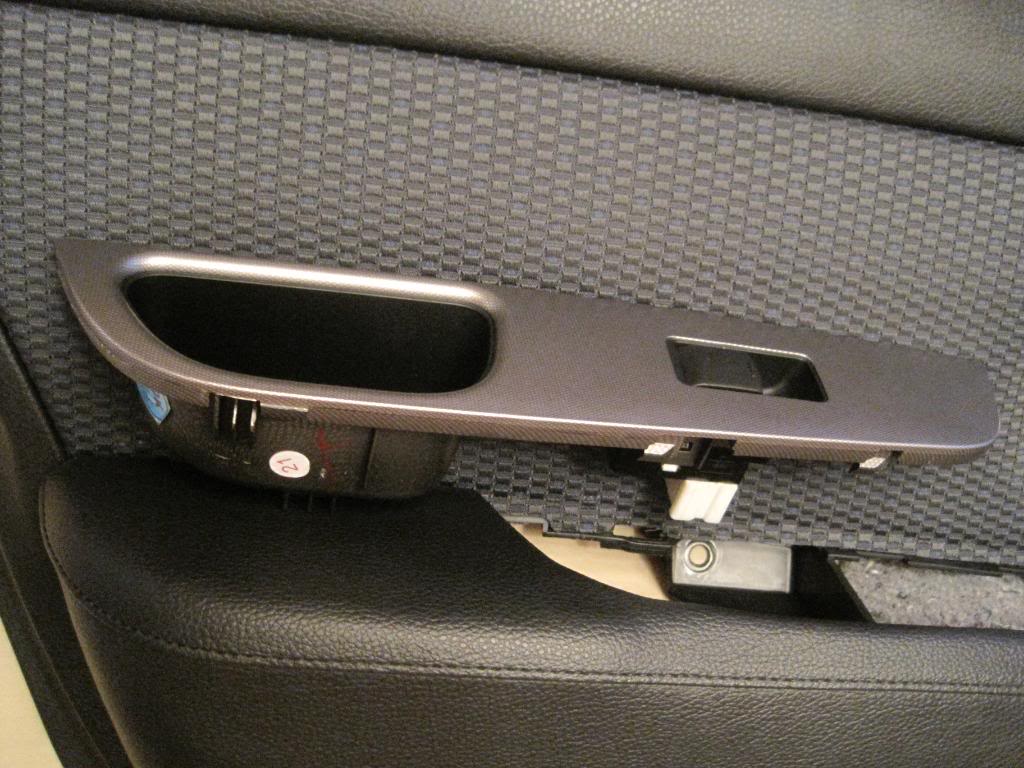 Once removed disconnect the window switch by pulling on it (white piece).
3. Rear doors have one screw holding it in place. Remove the screw.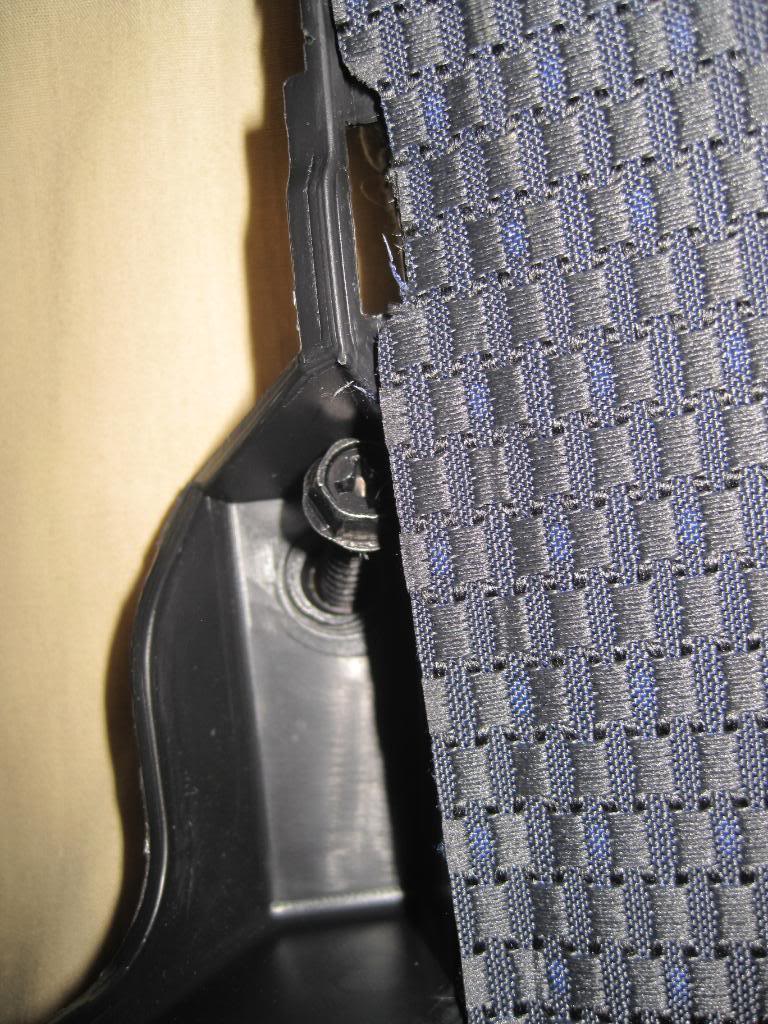 Here's the naked door: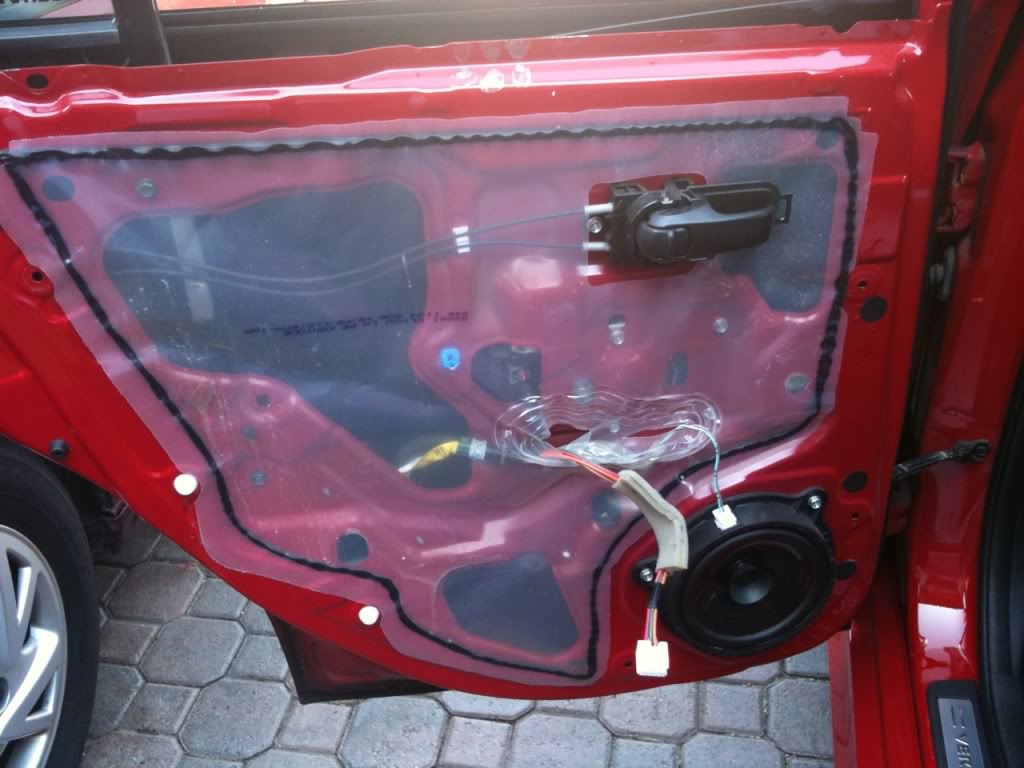 4. Now you can measure the fabric and start by trimming it to fit.
I tucked the edges in underneath the leather, and sprayed the area with glue to get tacky.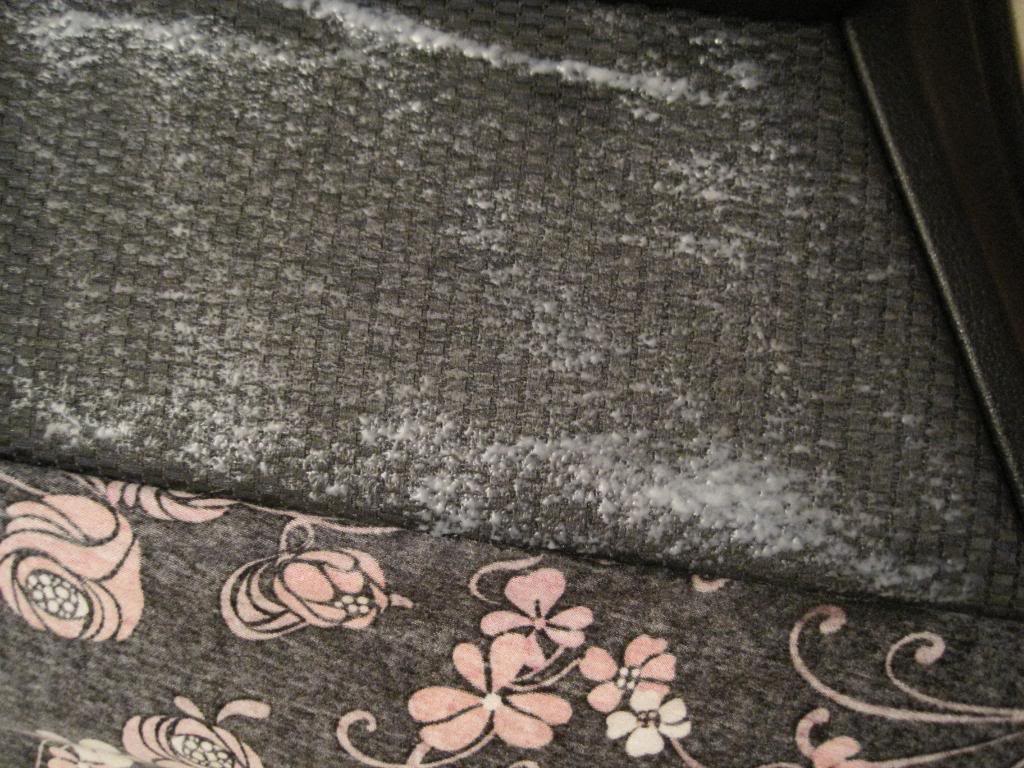 Glue it all on, trim the edges, stick the door handle piece back on, and now it's ready to go on the door.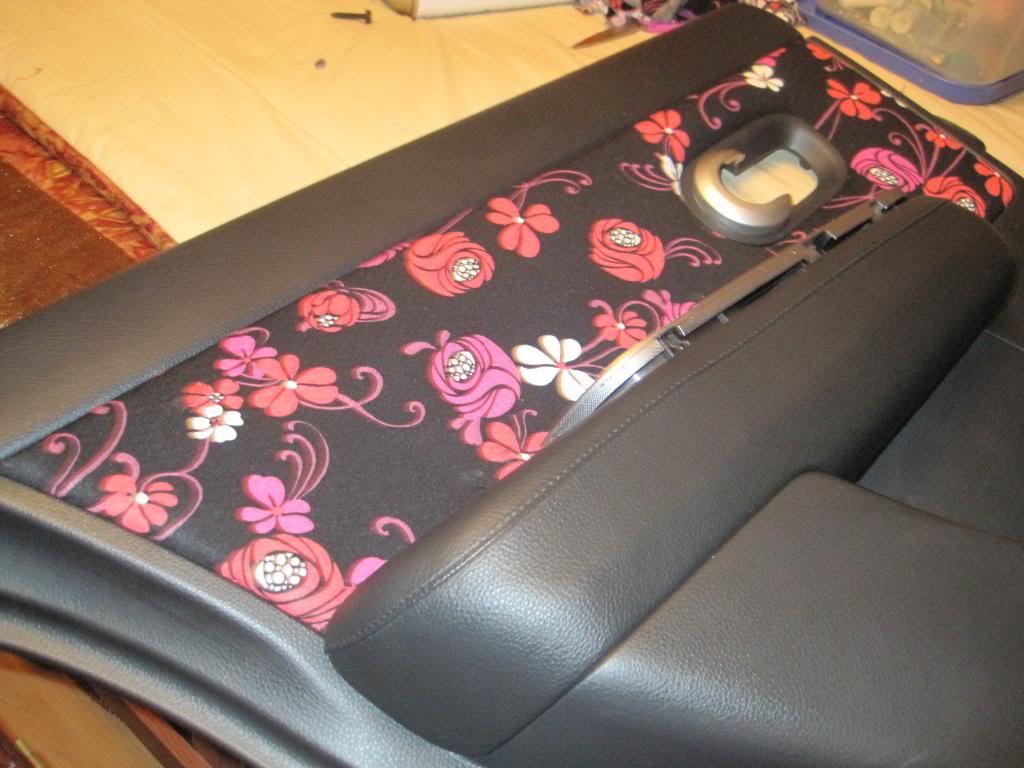 Back on the door: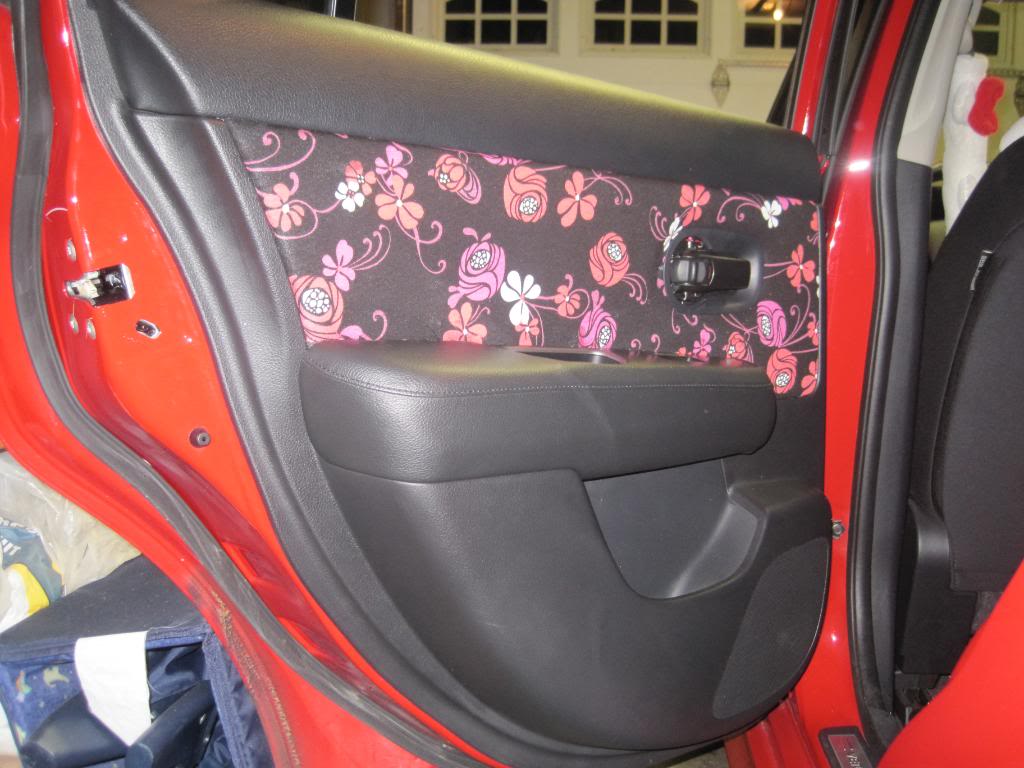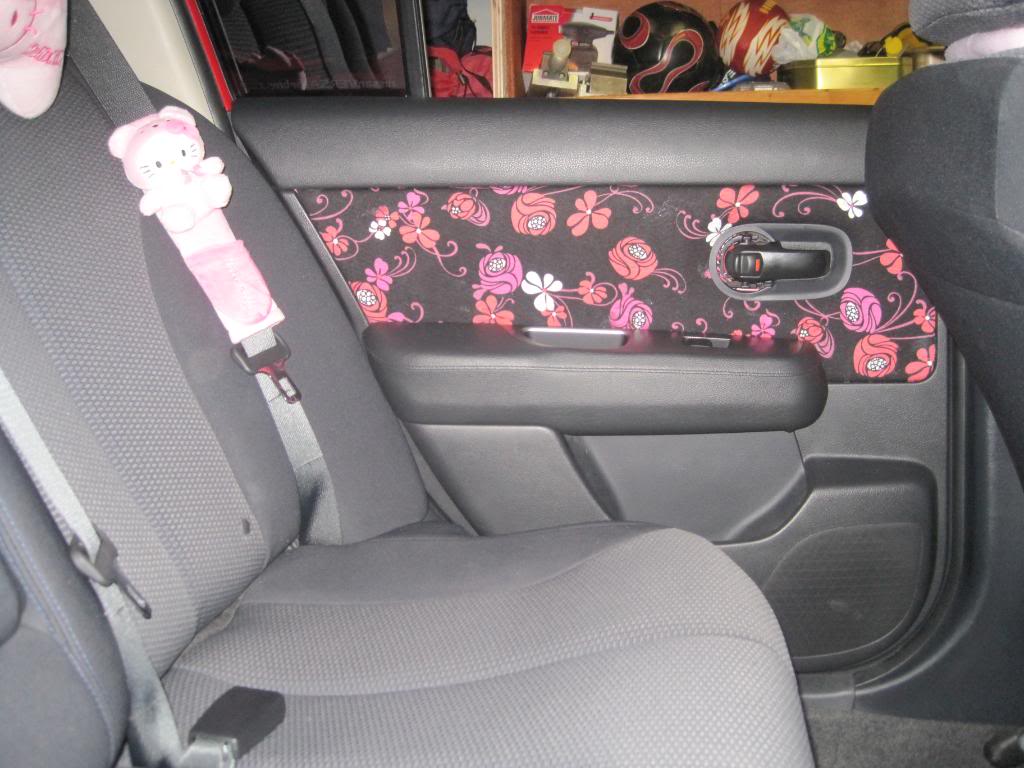 NOTE: I didn't put the silver piece back on yet. I might be painting it a different color.