DISCLAIMER: We by no means take responsibility for any damage this fix may cause to your vehicle, so perform it at your own risk. This is meant for an OFFROAD only application.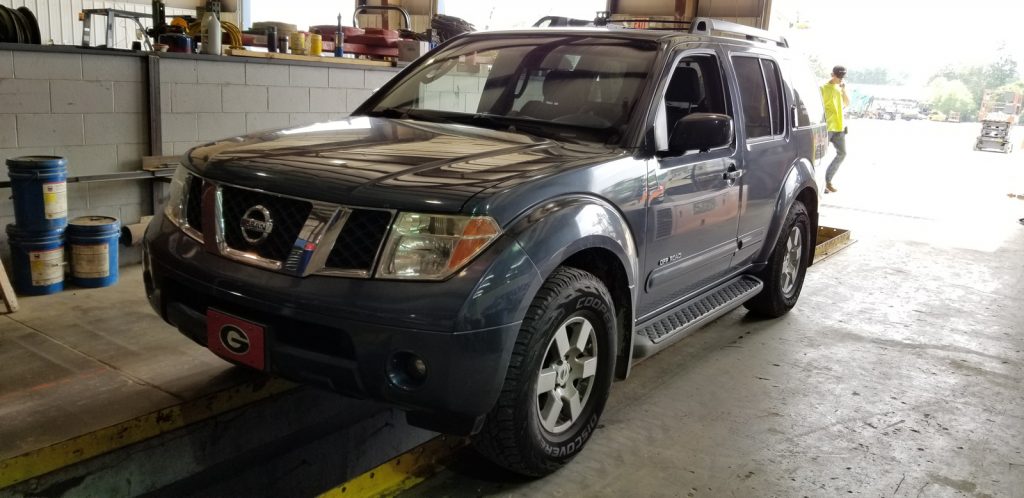 My 2005 Nissan Pathfinder began throwing the P0420 and P0430 code randomly over the past couple of months, sometimes frequently and sometimes it would go away for weeks at a time. This is a common code among the VQ40 engines found in the Frontier, Pathfinder, and Xterra. The most common fix is to replace both catalytic convertors and both oxygen sensors after them. Some have had luck with just replacing the sensors, but more commonly the catalytic convertors are what ends up being replaced to solve the issue long term. Also in my research, it seems that using aftermarket convertors is a big no-no like most Nissan/Infiniti parts, so OEM seems to be the most surefire option for repair in this situation. Unfortunately going this route will cost you somewhere between $1,000-2,000 depending on if you replace both convertors and sensors or not. If you're anything like me, you probably don't want to spend that kind of cash on a 13 year old vehicle with 160,000+ miles on it at all possible.
So after further research and taking some readings with a scan tool myself, I found that nothing of the vehicle is being affected by this issue other than the post-secondary cat oxygen sensors are sniffing a reading they don't like. The sensor is functioning properly and the performance of the vehicle is not compromised at all by the problem – so really it's just an annoying check engine light at the moment. Now, keep in mind that your convertors could actually be bad and may need to be replaced, but I inspected mine with an inspection camera and they are in good shape, with no restrictions inside of them to hinder performance.
After doing all of these checks and reading a few other successful attempts at this, I decided that maybe the best strategy at this time is to "trick" the downstream oxygen sensors into thinking everything was fine. These sensors are only in place to tell the ones in front of them that everything is fine after this set of catalytic convertors, so if they think everything is fine then the error code should go away. So I purchased two sets of oxygen sensor spacers and decided to give it a try.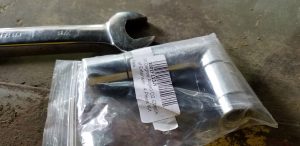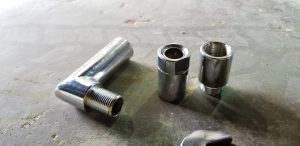 These are the ones I purchased from Amazon: 90 Degree Angled O2 Check Engine Light CEL Fix Oxygen Spacer Exhaust Extension – 4 Piece Kit
Once I received them, they were a very simple install. I had a pit to work underneath the vehicle, which made it even easier, but this could be done with the vehicle safely elevated with ramps or lifted with a jack and jack stands. Once underneath the vehicle, you will find them right around the front doors inside of the frame where the exhausts comes off of each side of the engine, before it goes into the y-pipe and turns into a single exhaust.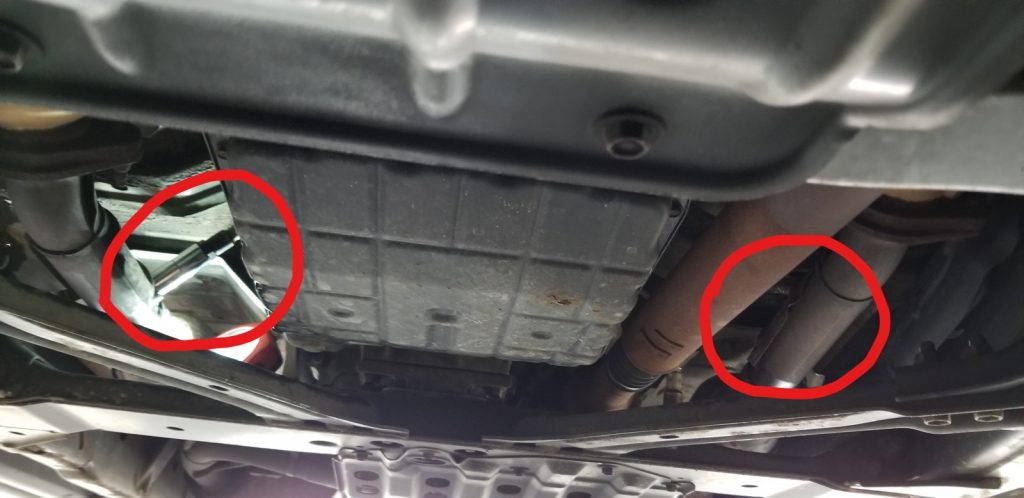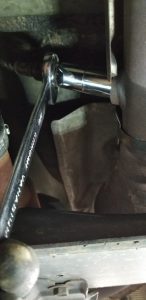 Once you have located them you will need a 7/8″ Wrench or 7/8″ Oxygen Sensor socket if you prefer. The wrench worked just fine for me and there was plenty of space to work with in this area. Remove each sensor from the bung on each side, then use the two straight adapters included in each pack and screw them together(you want two on each side). Now screw them into the bung that the oxygen sensor was in, then screw the oxygen sensor into the spacer on each side and tighten everything down using the oxygen sensor.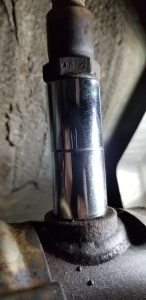 That's it! Clean up your mess, make sure the harnesses and wiring are secured, and make sure nothing is hitting anything like the driveshaft or touching the exhaust. You may have to clear the code out of ECM again after doing this, but my light had turned out when I started the vehicle in this case. So far I've put over 1,000 miles on this fix and have not had a single issue since installing them. I also have seen other people have success with this fix with over 10,000 miles on them, but as I mentioned above – DO THIS AT YOUR OWN RISK. If you believe that there is a bigger issue, such as the catalytic convertors being clogged up, then by all means the vehicle should be repaired properly. If you've done your research and feel as if your vehicle is perfectly fine, then this fix can help buy you some more time at minimum while preparing to replace your convertors.
This fix set me back right around $30 and can be done with basic tools right in your driveway.
Good luck and thanks for reading!