As I ease around the first corner, my hands and feet take over. I focus on the tree line as far down the road as I can see. The car feels good, it reacts to my inputs and I can judge it easily. I gradually increase speed. As Jen calls out corners, I try to subconsciously heed her warnings. Initially I find it difficult to paint a picture of the road based on my own observations, and the auditory signals she is relaying to me from the route book. But as the corners click by, I fall into a groove. Her words become one with all my other inputs. I find myself glad that her feminine voice is clear above the ever changing snarl of the engine. The intercom is not working.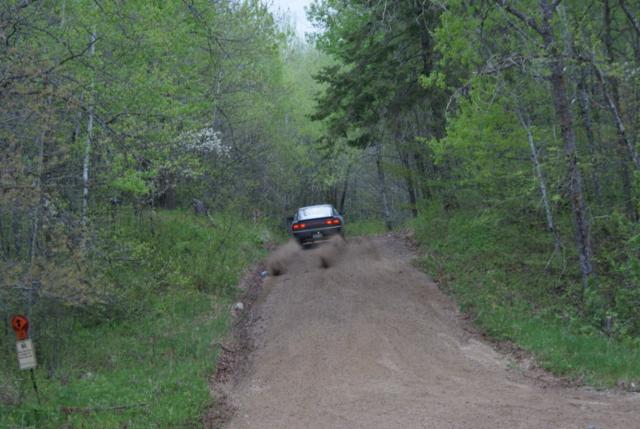 As we tear through woods, the deep ruts and rocks hardly phase me. A few times we crest hills fast enough to lighten our insides, Jen whoops joyfully. Then I hear her say 1/10 of a mile to finish. I'm confused, it can't be over, that wasn't 6.6 miles, it was barely seconds. Then I see the yellow stopwatch followed shortly by the red one. I yank myself back to reality and mash the brakes. Jen throws her hands into the air and yells out happily. I'm sweating, shaking and elated. As we pull up to finish control, the RX7 is pulling away; I think to myself, "we're catching them!" The worker asks a new question. "Are you having fun?" I can only smile the widest smile my face can muster. It's answer enough.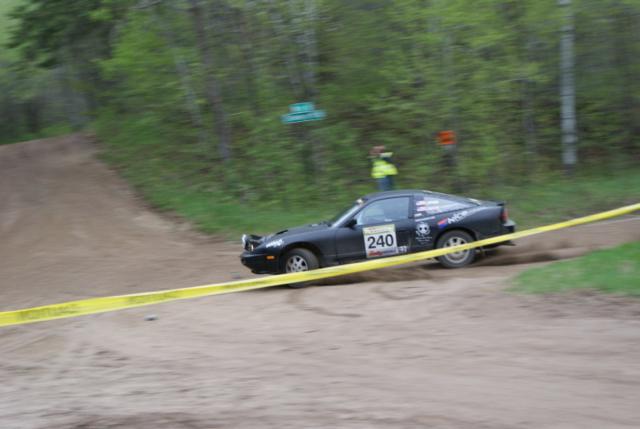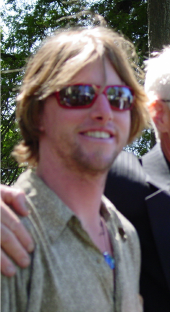 For me, nothing is ever going to be the same. But for Jen, things haven't been the same for 3 weeks….
On April 30th 2011, Car #65 slid off the road during stage 6 of the Olympus Performance Rally. The Driver, Matthew Marker, passed away due to injuries sustained in the crash. That day, the rally community lost an incredible competitor and a great friend.
Jen lost her best friend, and the love of her life…
As I sit here writing this, I realize this is no longer just my story. You see, it's Jen's story, it's Marker's story, and also Chris's story. Chris was co-driving for Matt that day, and he lost a very close friend. Chris and Jen are working through this loss together, and I feel incredibly honored to be given the chance to be part of it. The words that stick in my mind through all of this are thus: Marker died doing what he loved, and we should all remember that.
Jen had been planning to take over co-driving for Marker next season. After his death, she decided to follow through with a modified form of that plan. To put her life in my hands to accomplish that took a level of trust and bravery I cannot even fathom.
I ponder this quietly as we transit between stages 1 and 2. I wonder how I might react in her shoes, I find the thought humbling. As I pull up to stage 2 time control, we chat lightly. I find myself being glad to have made a new friend, even if the circumstances are so dark. It's a feeling that I hope she shares. Time is moving so rapidly now. I click the camera back on, and before I know it, start control gives a 30 second warning. The hand drops again.
Hammer down.
I'm starting to feel the car now, but I'm careful not to push too hard. I try to keep it at 6/10. We are here to finish, test the car, get seat time, and most of all have fun. I'm in my groove, heeding the calls, and racing my own race. Its only when I catch a flash of orange that I'm yanked from my tunnel vision. There is a safety triangle on the road ahead, with someone in a racing suit next to it. My spirits fall. I slow hard. As I roll up I recognize Dave Goodman, he waves me by, the OK page open on his route book. Just around the corner I see Carl Siegler waving me towards the right side of the stage, the # 171 Subaru Impreza nearly blocking the road. Every panel I can see is wrinkled, but it's on its wheels. Glad they are ok, I shift my focus back. I wave to Carl. As I slide past what's left of his car, I roll back into the throttle.
It is hard to push with the constant reminders of how fast it can be over, but there is a saying in rally: POR – Press on Regardless. So I shall. As we roll up to finish control, I again see the RX7 waiting to leave. We are still catching them. More than 19 miles of twisty wet gravel roads, and it was gone in less than 25 minutes
Jen is a little more talkative now; I'm not the only one being infected by the awesomeness of this sport. Before I know it, stage 3 is about to start. Camera back on, now I'm just going through the motions.
There are only 2 forms of time: Time on stage, and everything else.