Now you can hang the drape. There's a slot on each side and you slide the plastic rail into it.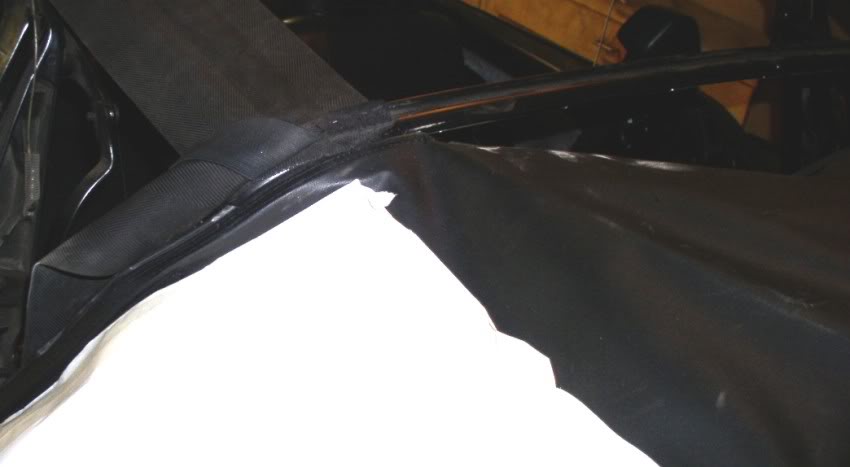 Get this V notch lined up with your set screw and go ahead and screw it in. I had to use my pick to start a hole in the plastic rail to get the screw to start.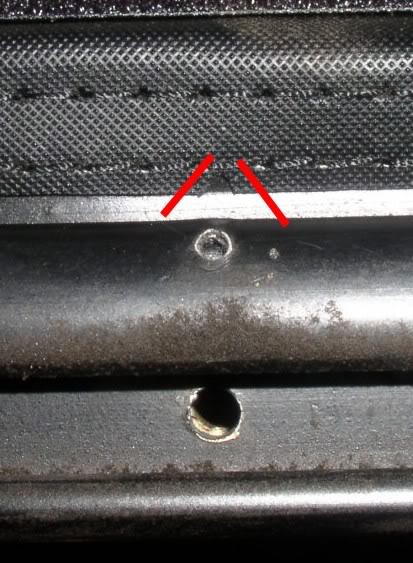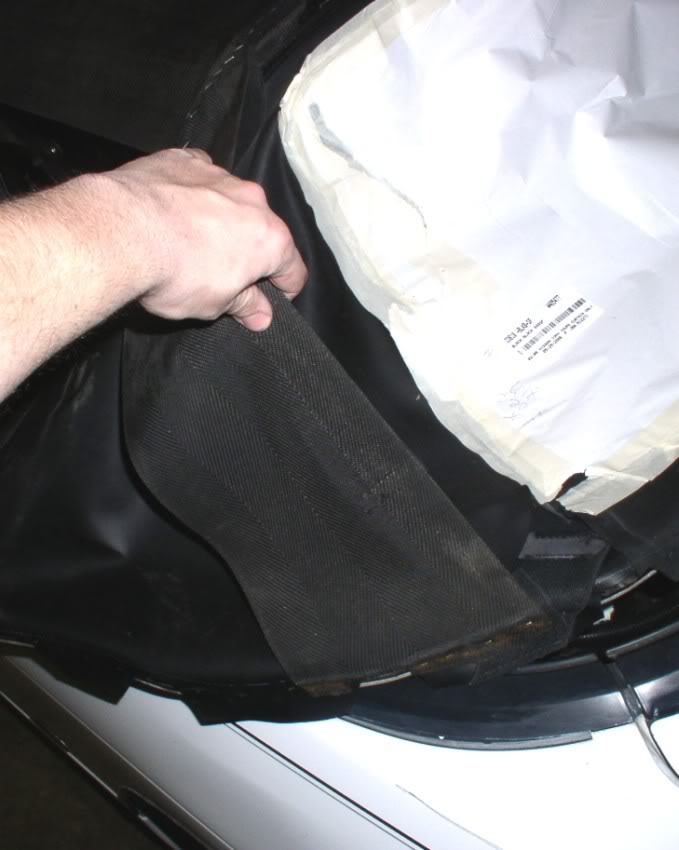 Line your backlight stay pad up to your reference lines you transfered from your old drap and staple it down.
Take your top and lay it on the frame and snap the #4 bow clip in and insert the big grey spacer. On this top, the spacer slid back in with a little silicon lube and a hammer. The last top I did needed to have the spacer ground down because it was too thick for the plastic snap of the top.


Now repeat what you did for the drape in making the cutouts and stapling the top down to the tack strip. At the end of both sides, I liked to mimic the factory installer and put a bunch of staples to hold the ends down real well. I put probably 4 staples at the very end.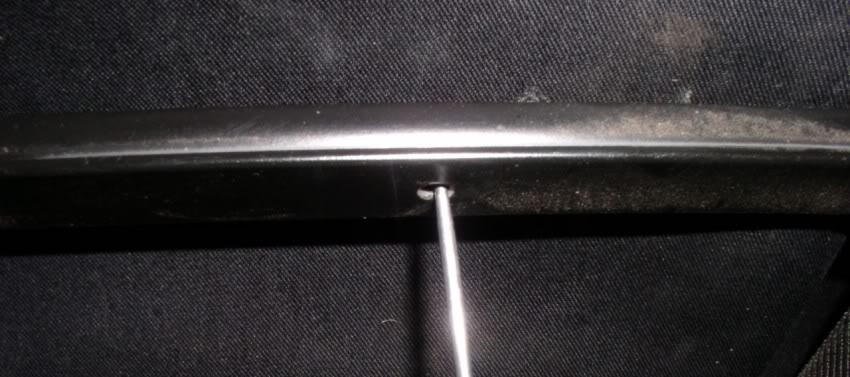 Insert the long metal retainers into the fabric loops over the second and third bows. Then, using a pick, line up the holes. You'll also poke a hole through the fabric, making it easier to get your screws started.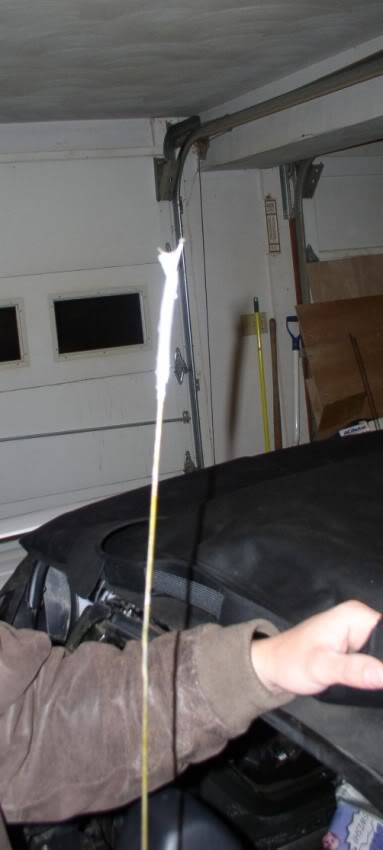 Take something, like this coat hanger, and use it to fish the guide cables through their pouches in the side of the top. Here I have duct tape holding the cable to the coat hanger.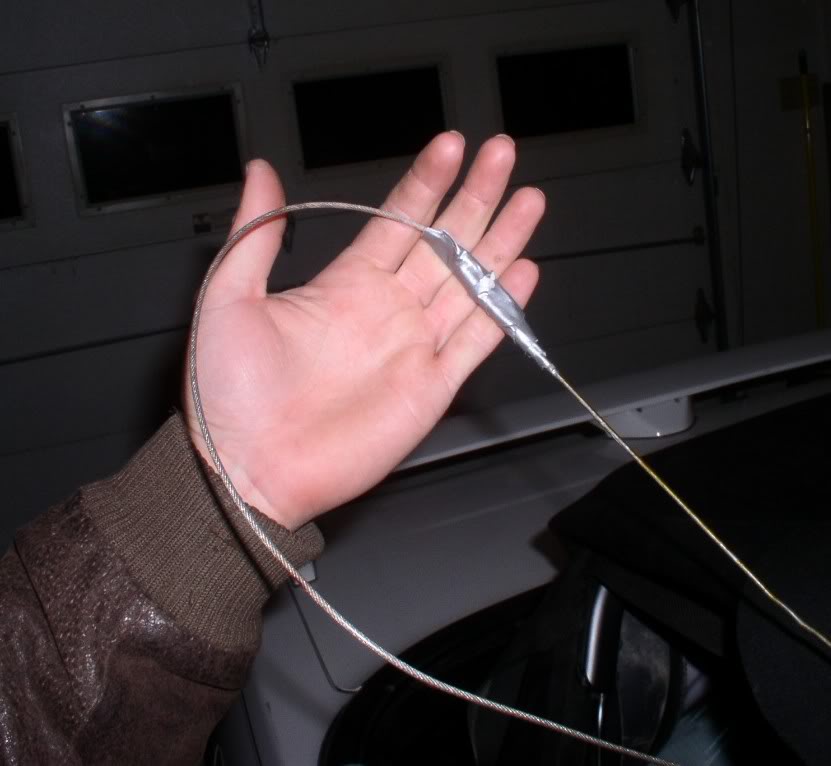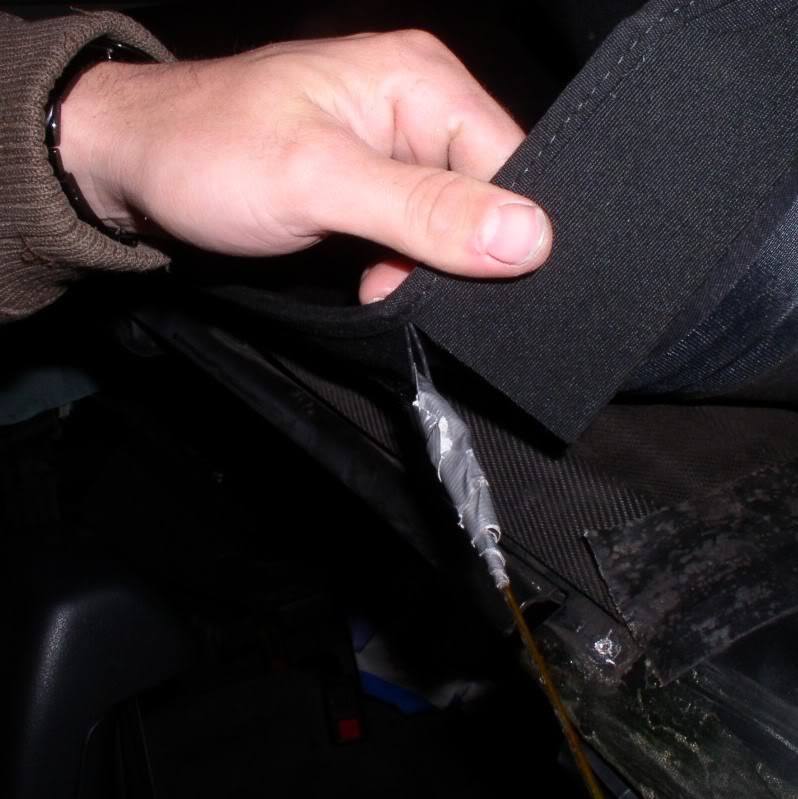 Pulled through!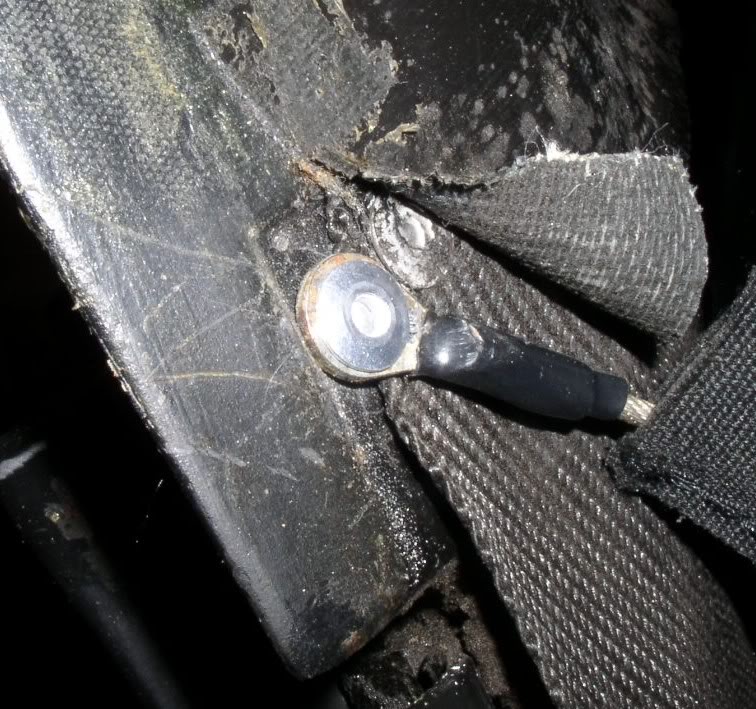 After drilling the old rivets all the way out, take a rivet tool and rivet the cables back down.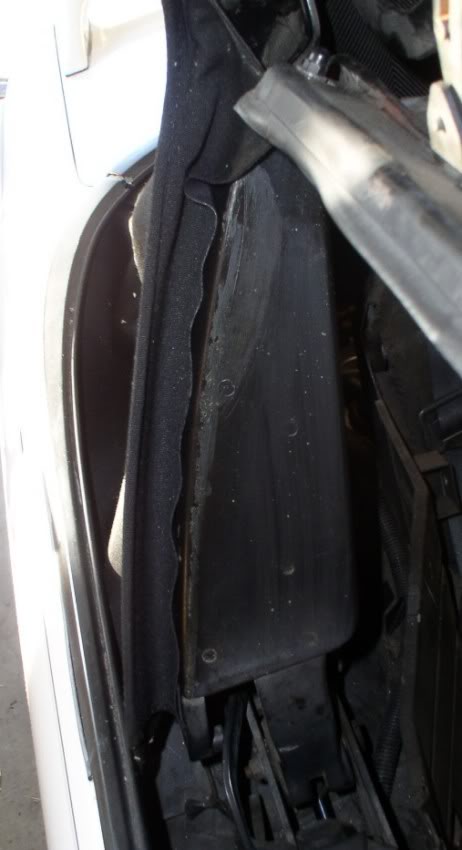 My top had extra material for the areas to be glued to the frame. I layed the material in and then ran a pencil down the corner next to the bolt holes and cut it.



Now you can bolt the seal back in!
OK, time for the LAST segment. Your reward? Glue fumes and a completed top. Click here for Part 5 of Replacing your Nissan 240sx Convertible Top!