Section 2 – Hard Lines in front of the block
Since this is a new section, please allow me to again use A, B, C, etc to name the vacuum lines. I think you can keep things straight since we are talking about a totally different section of lines than in Section 1.
This section is pretty simple, just follow along. The hard lines make a twist as they curve under the distributor, so just pay attention to what's what and you'll be fine. Vacuum Line B is a slight bit larger than A & C. OK, here goes: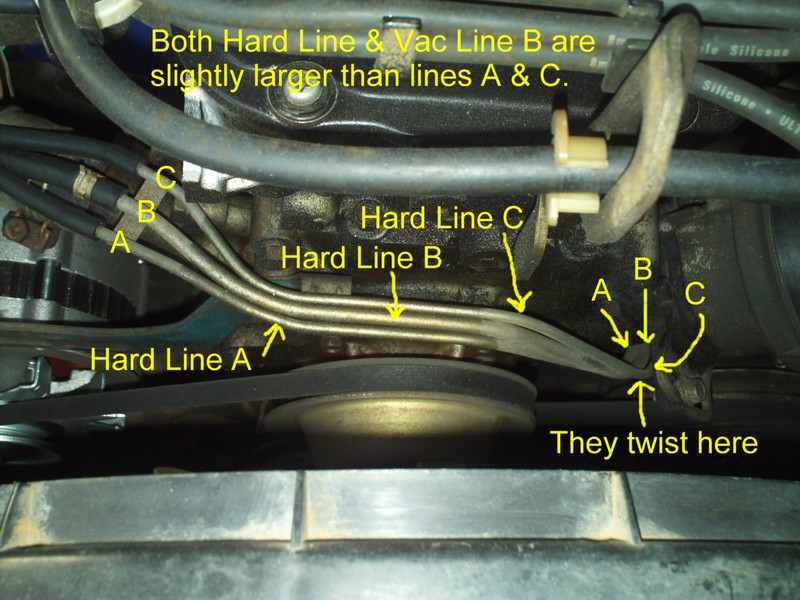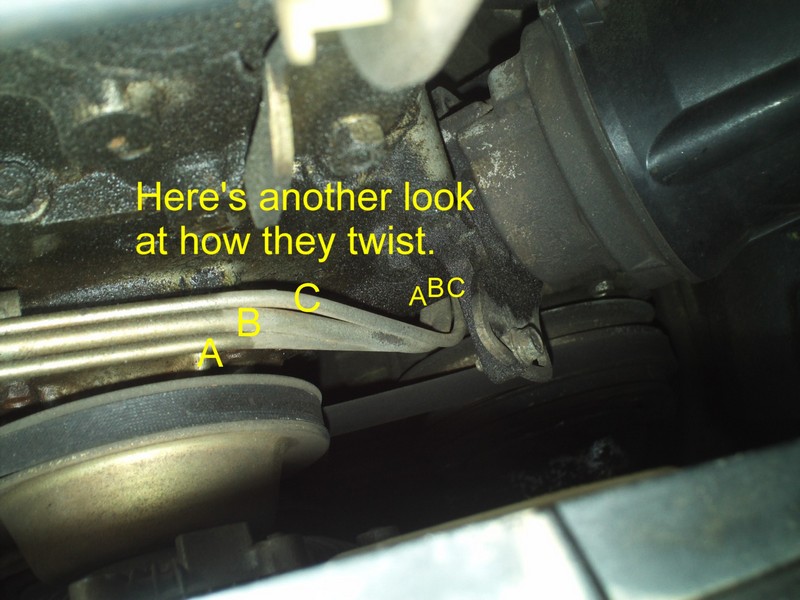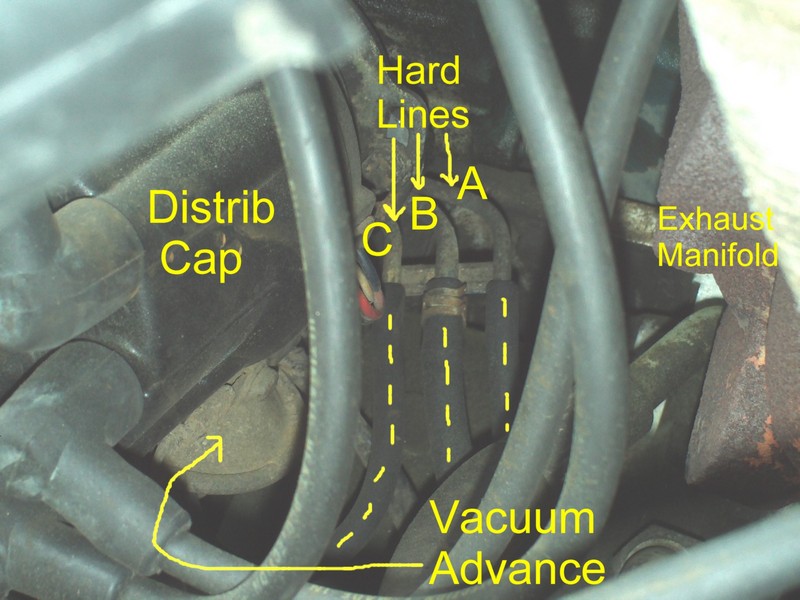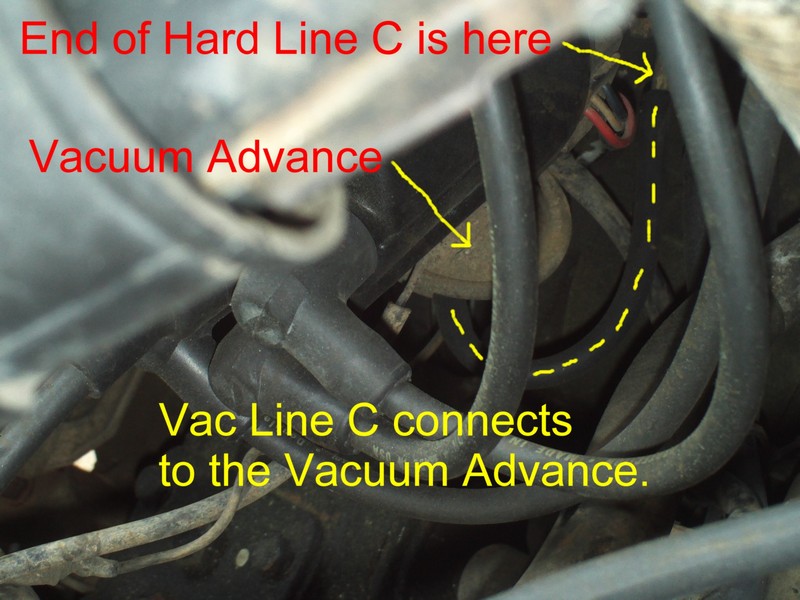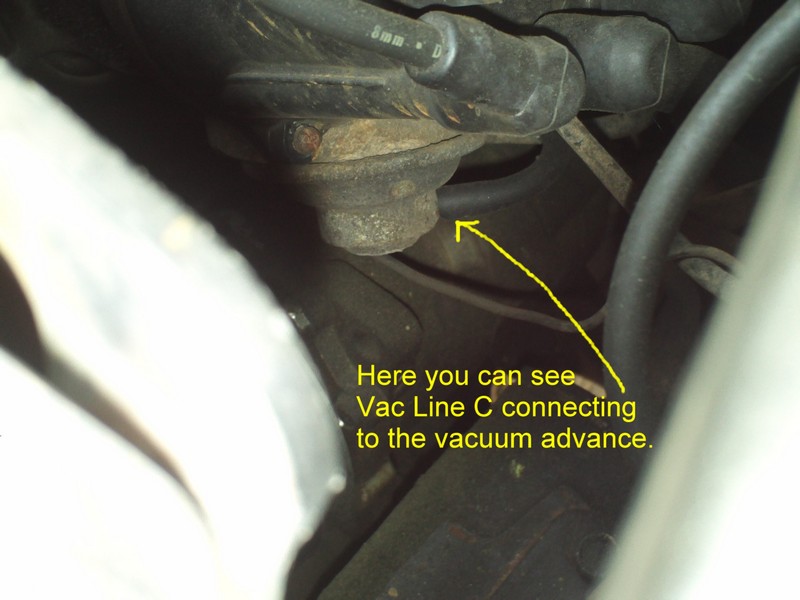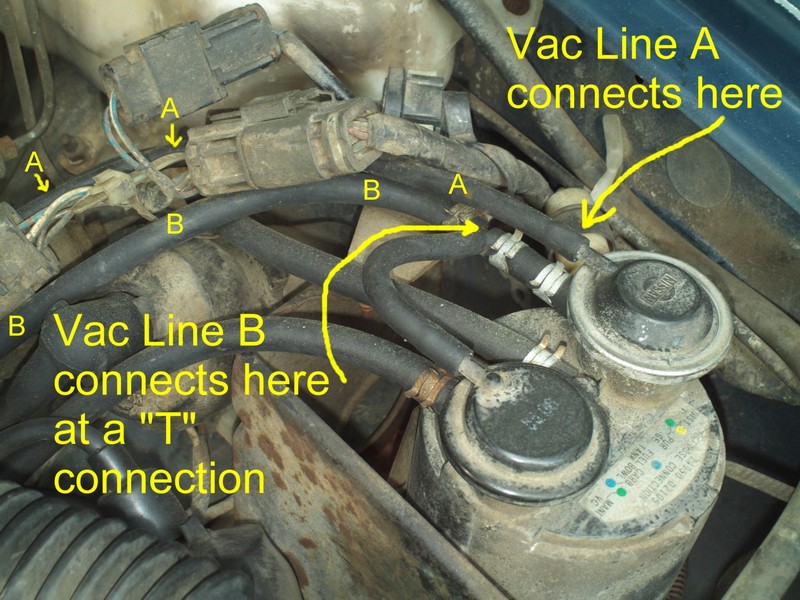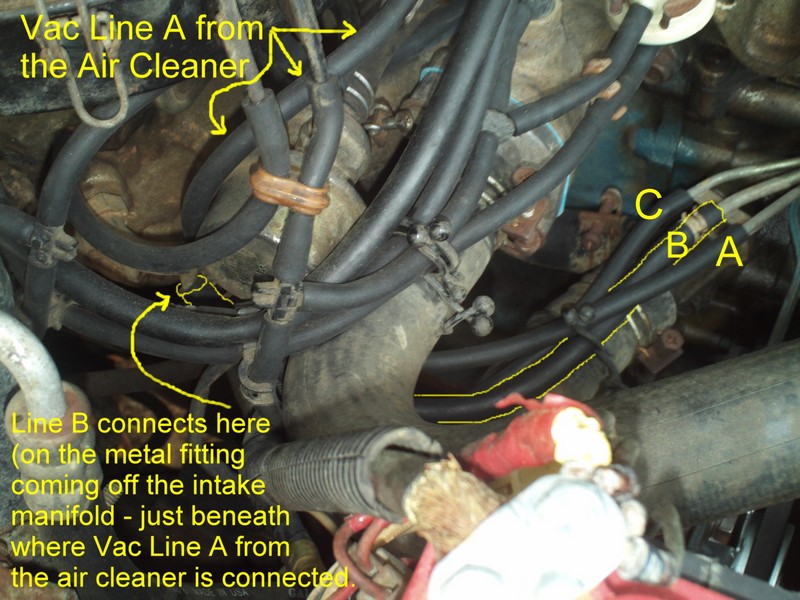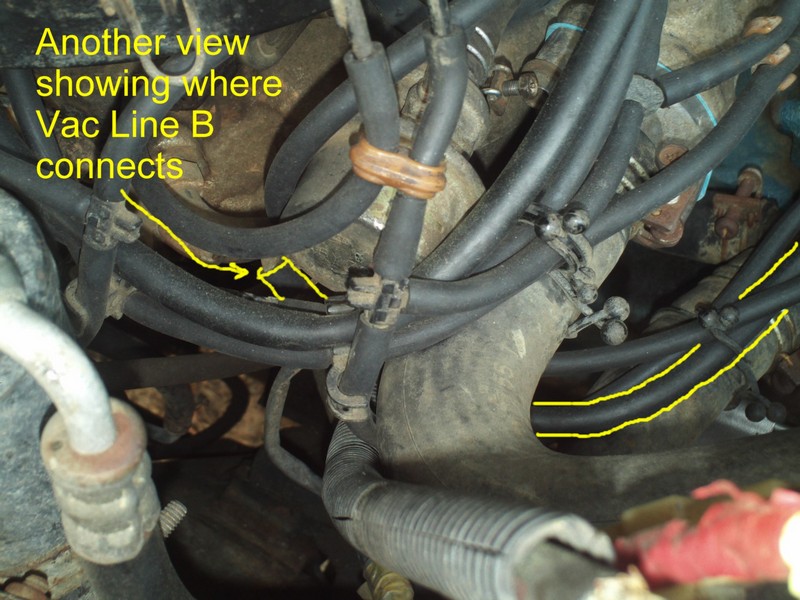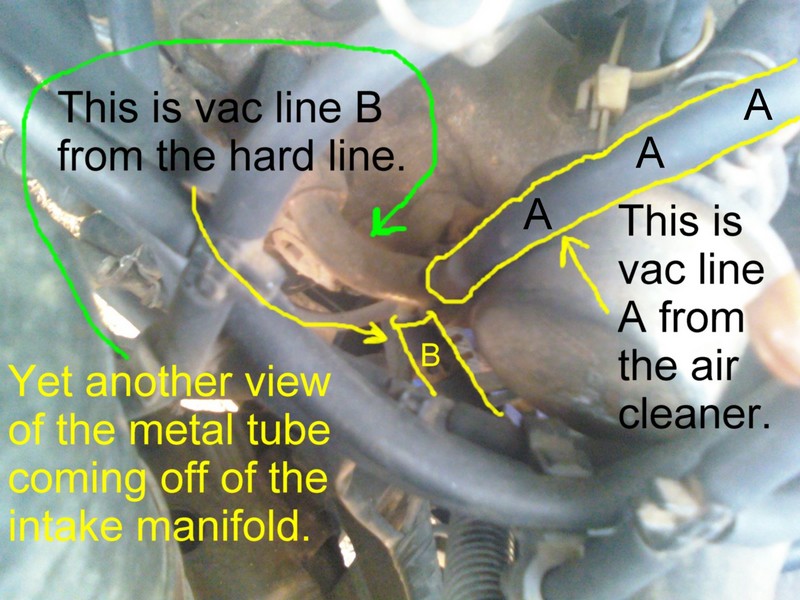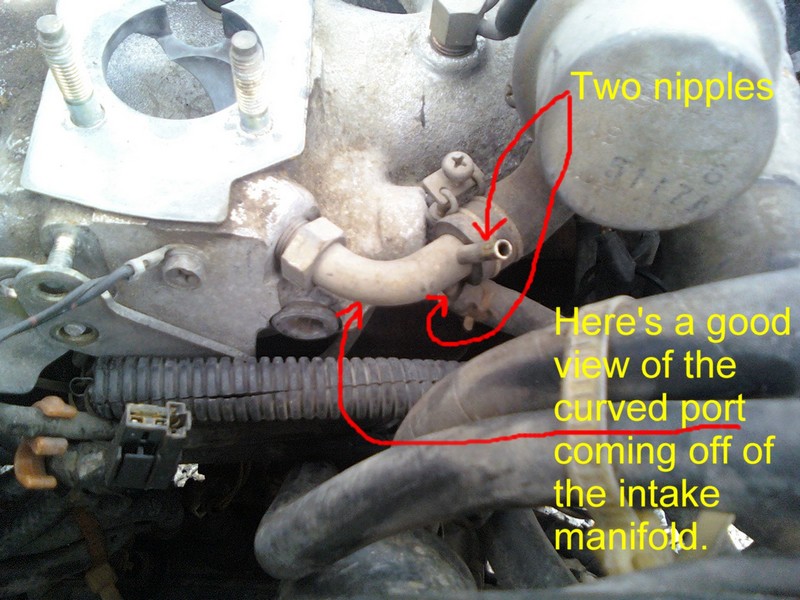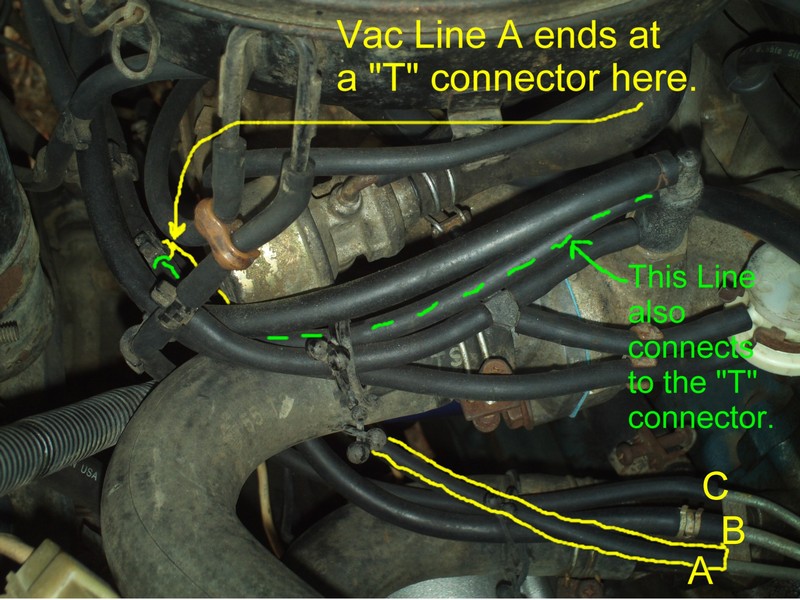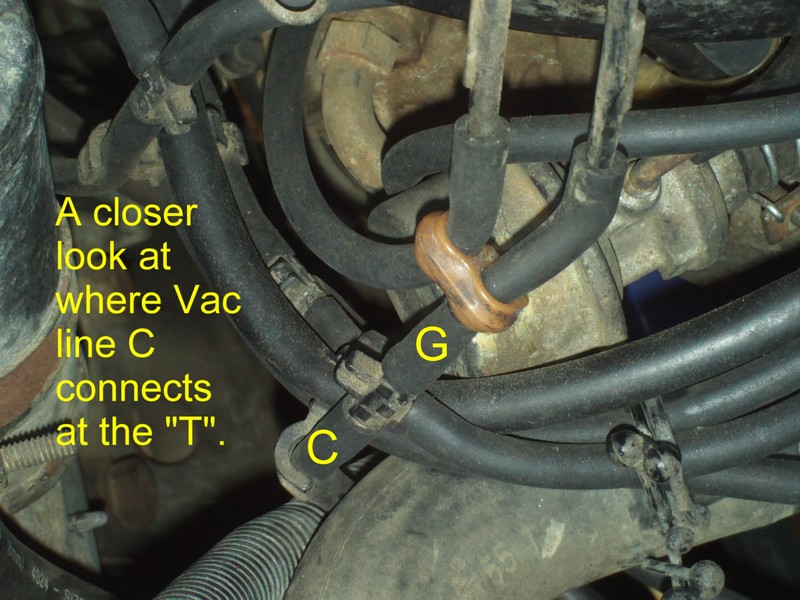 If you've made it this far, you're on a roll! In Section 3, we'll cover the vacuum canister.
Click here to go to Section 3!