Section 3 – The Vacuum Canister
The black canister that sits under the hood just behind the driver's side headlights has several vacuum lines coming off of it. Let's take a look at where they go.
In Section 2, we named two of these lines A and B. We will trace them to this canister again in this section.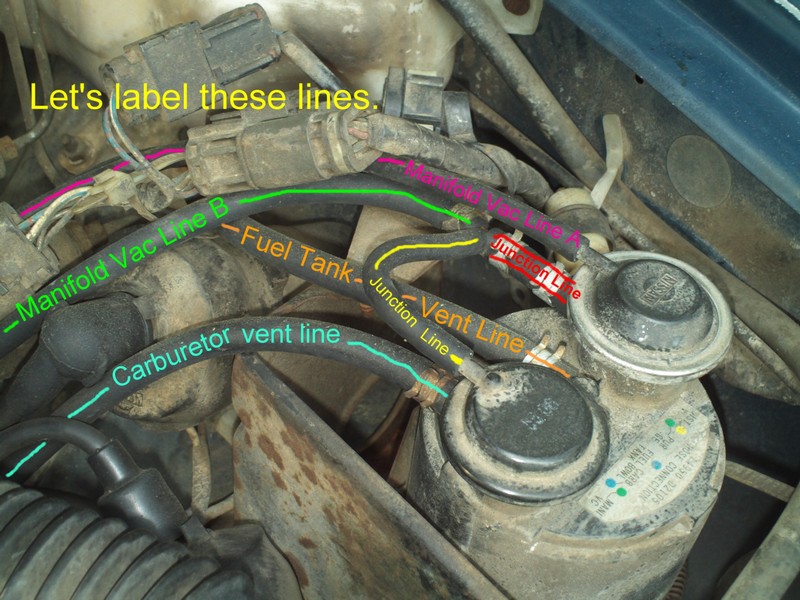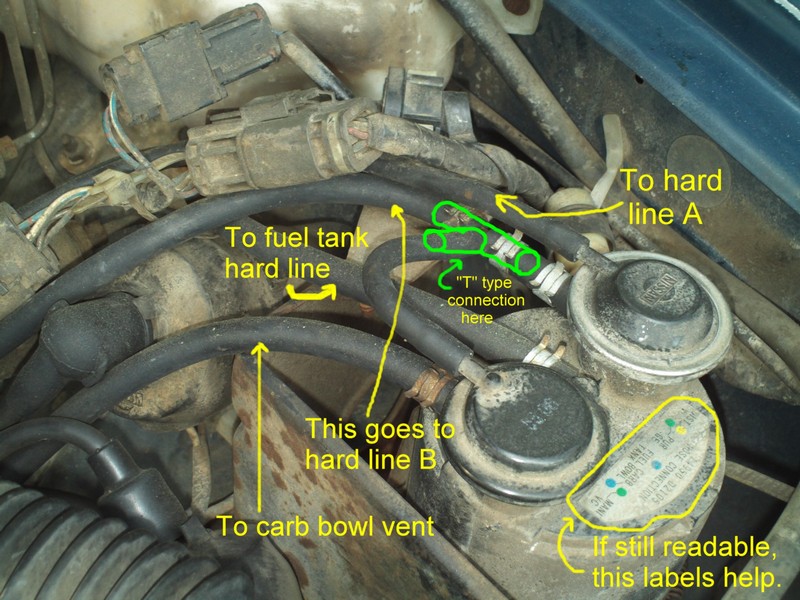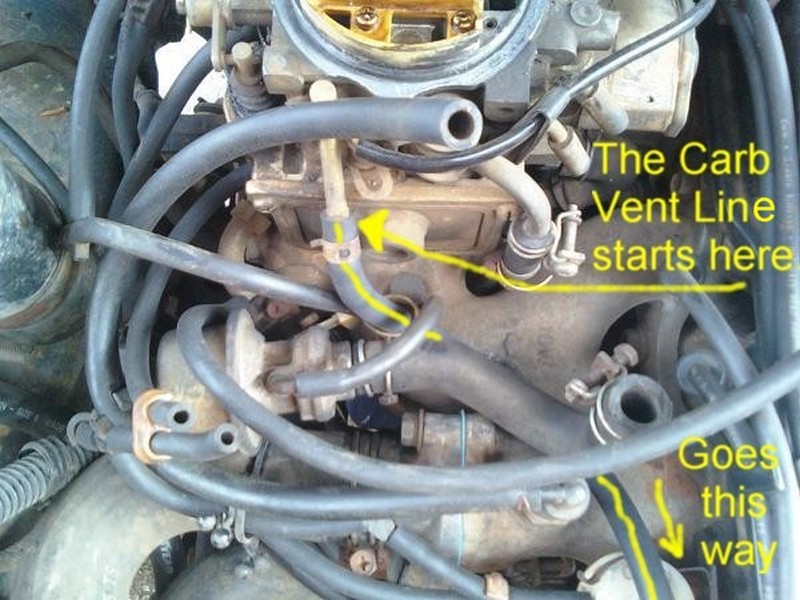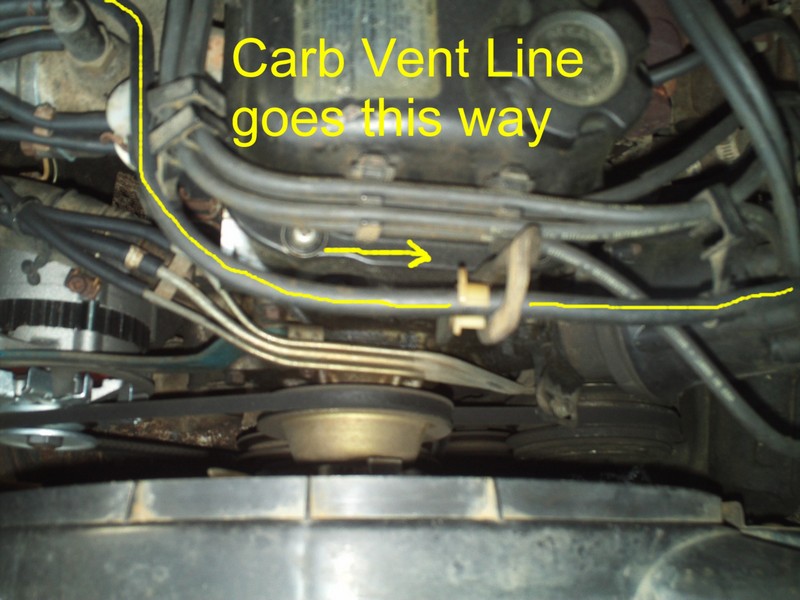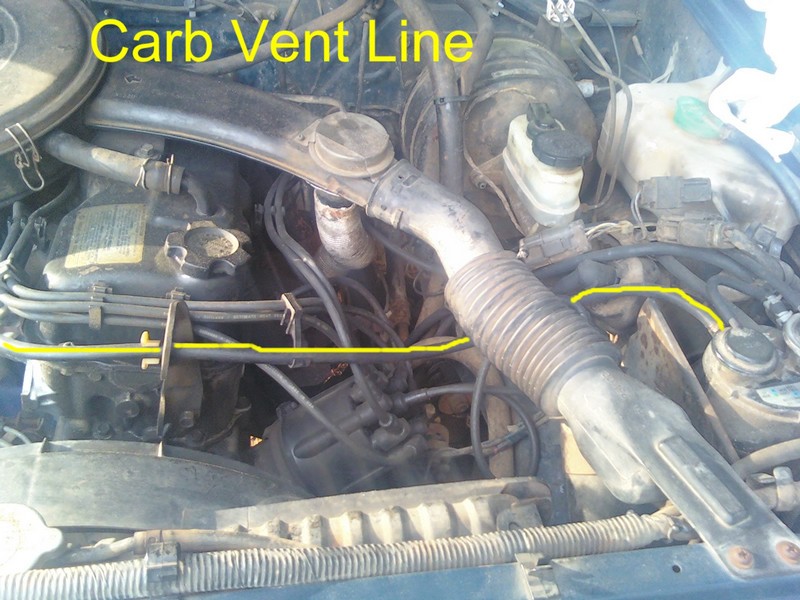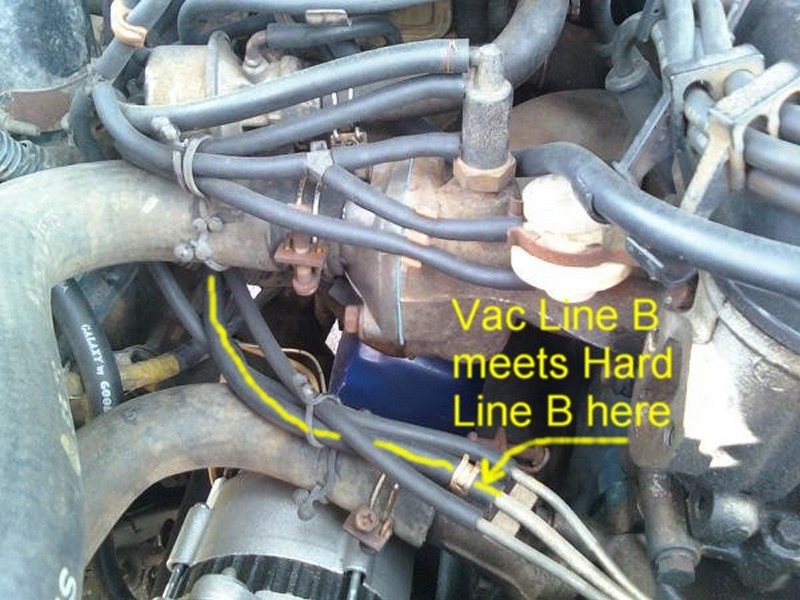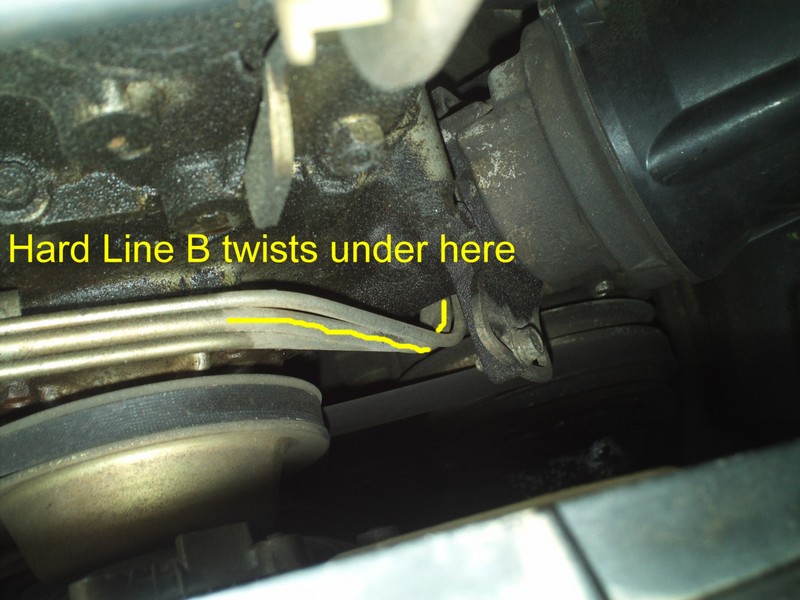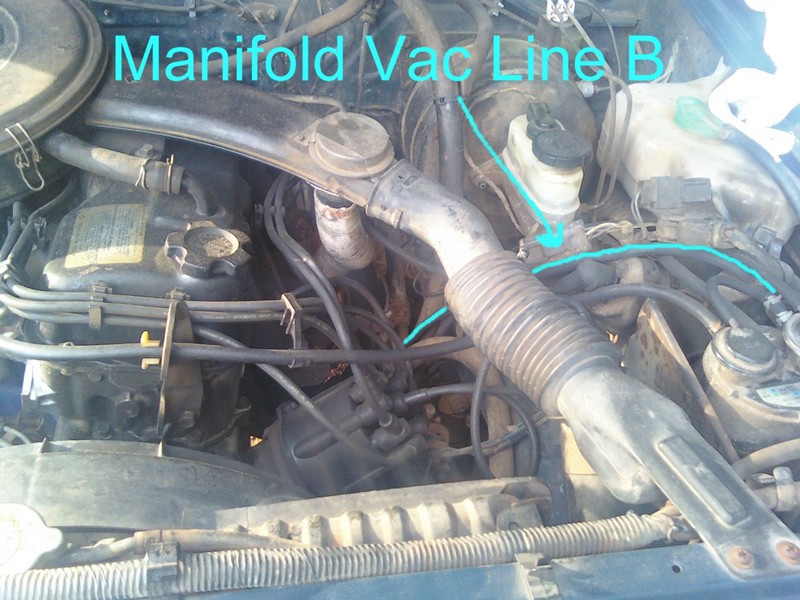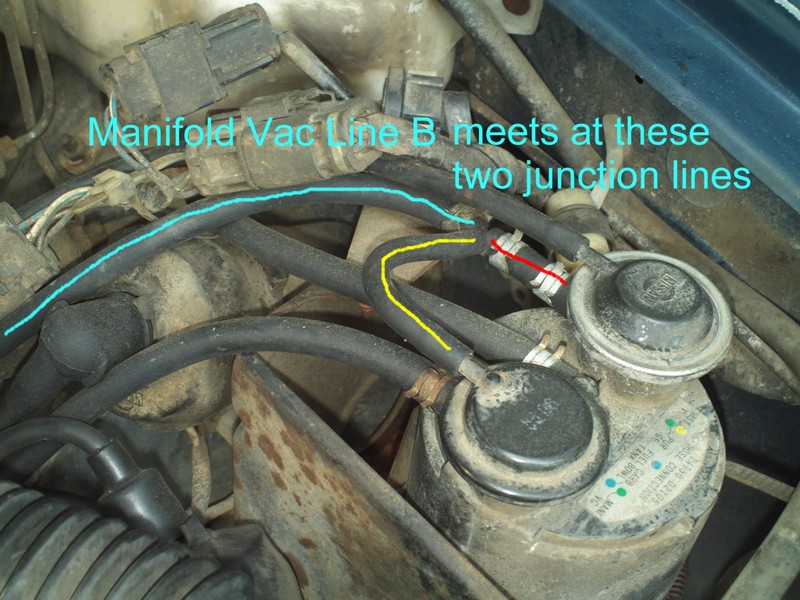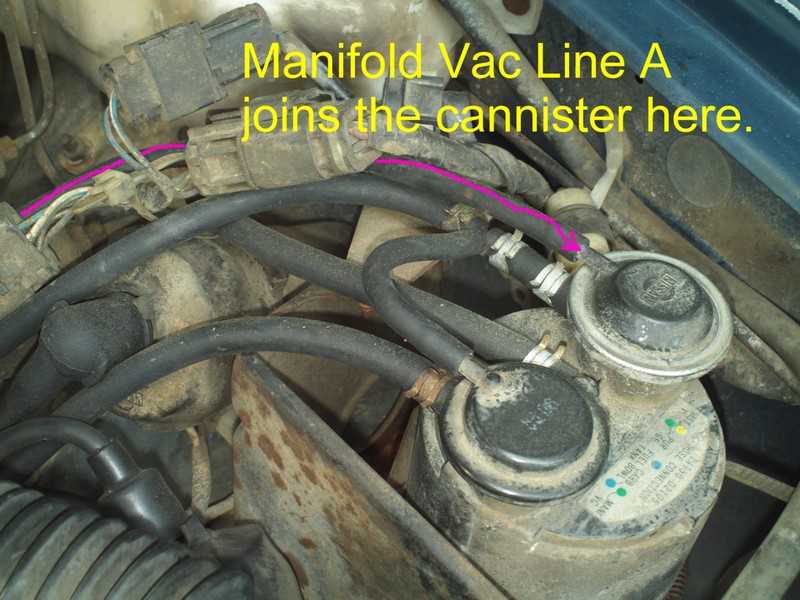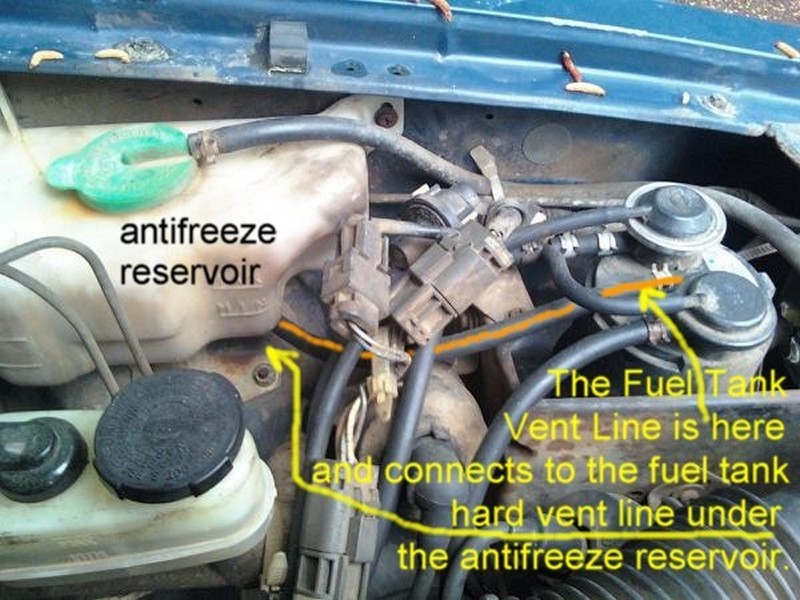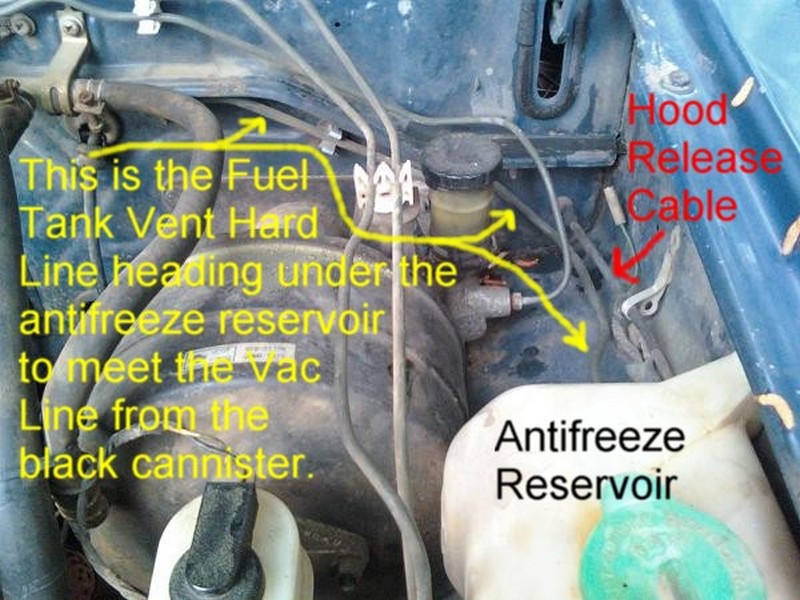 There is one more vacuum line near the vacuum canister.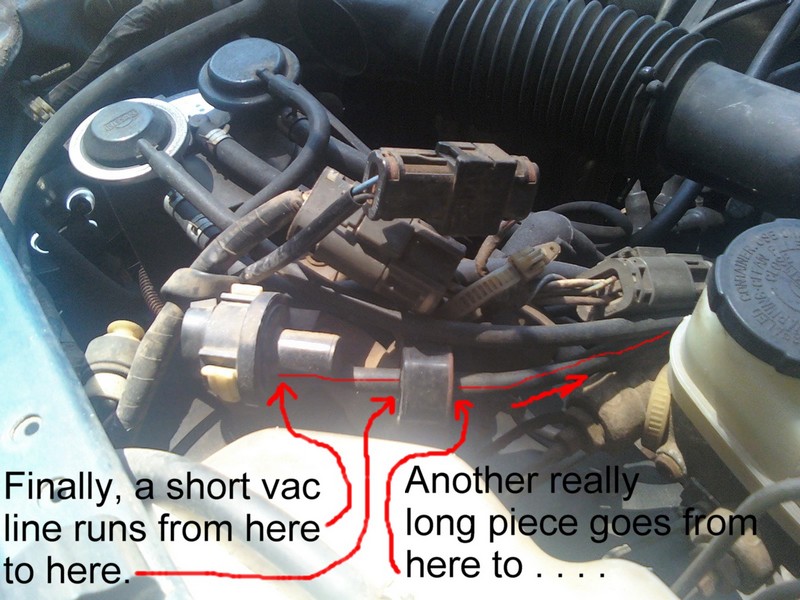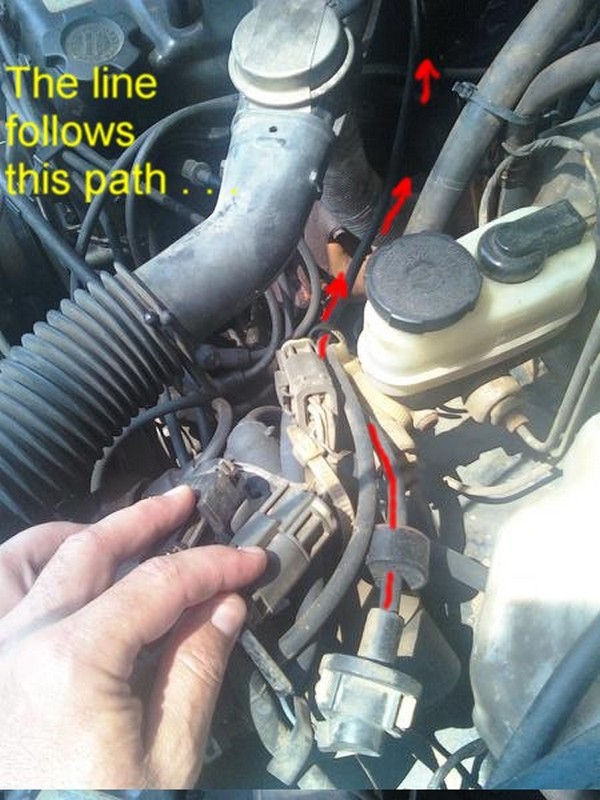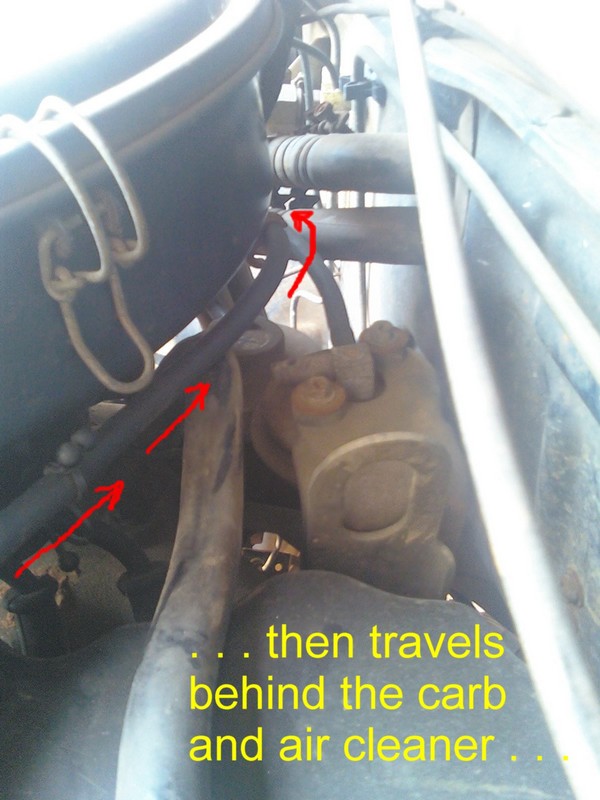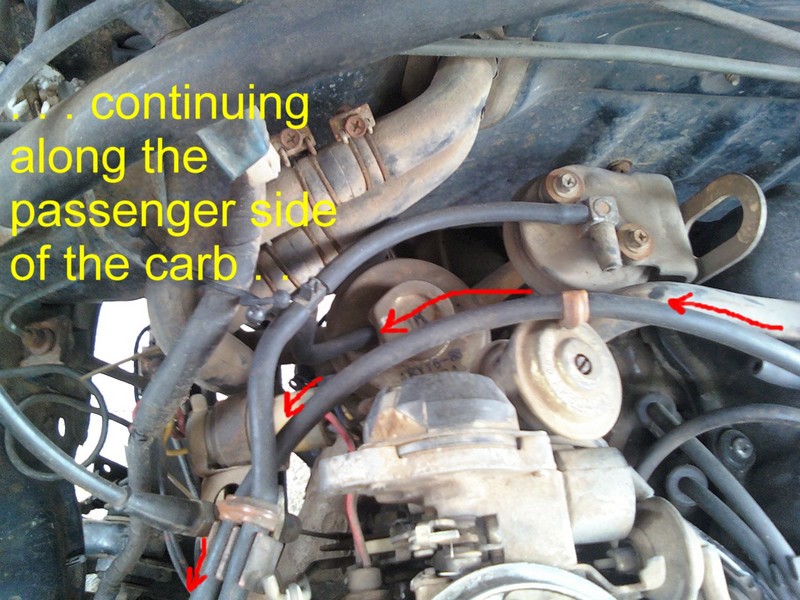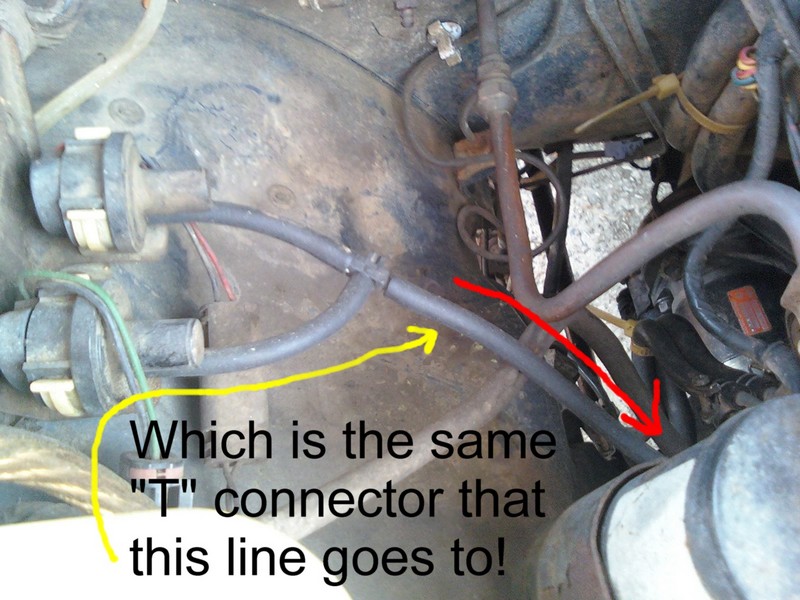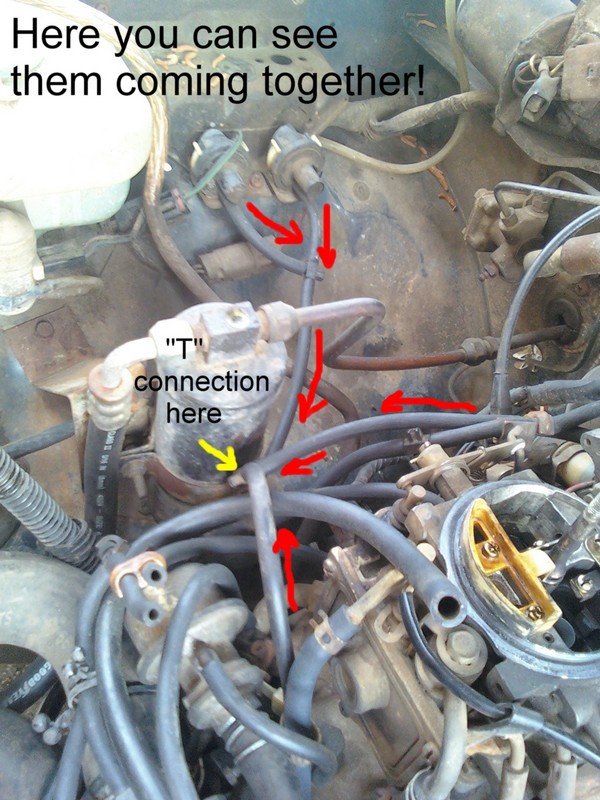 We're almost done! In Section 4, we'll trace the two vacuum lines off the intake manifold.
Click here to go to Section 4!