Section 5 – Miscellaneous vacuum lines and hoses
This short hose piece is difficult to see, but if it's bad, it may cause problems.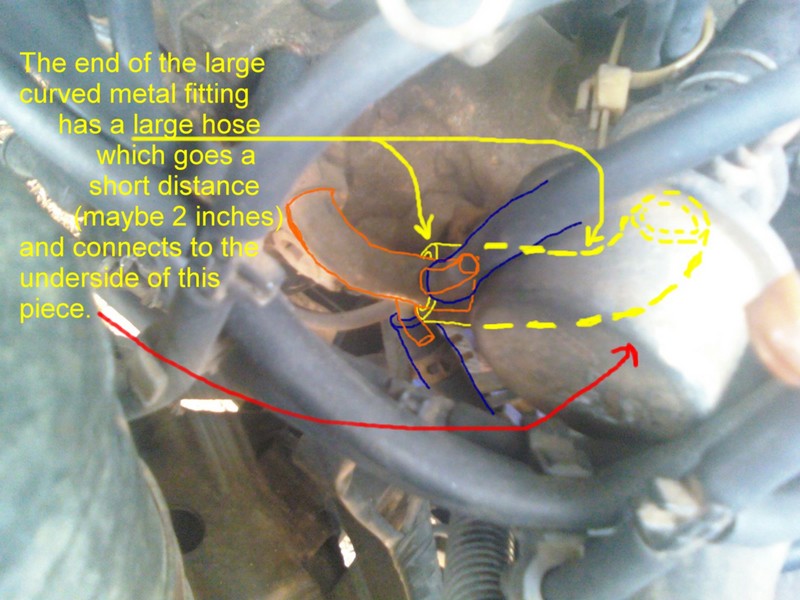 There is a short vacuum nipple near the throttle bracket. A short vacuum line connects it to other lines with a "T". Two lines come from near the firewall, which join into one line and then connect to this short line with another "T".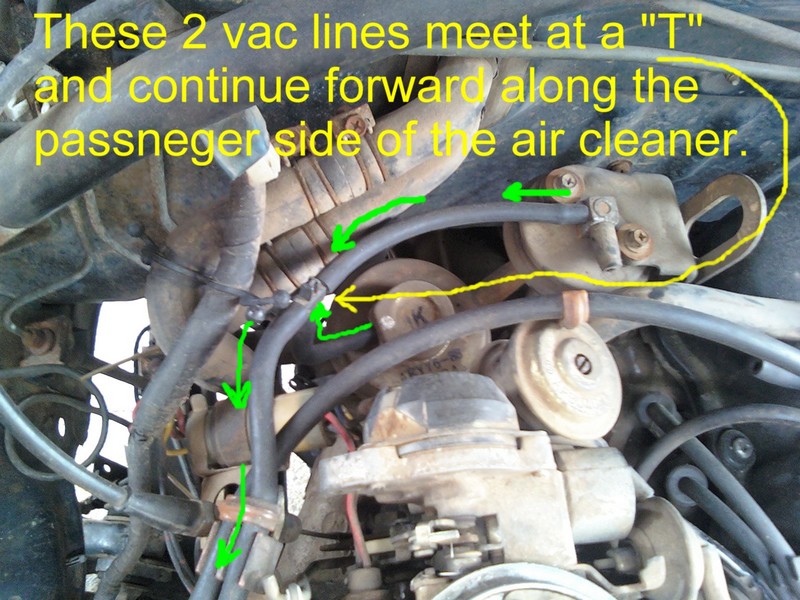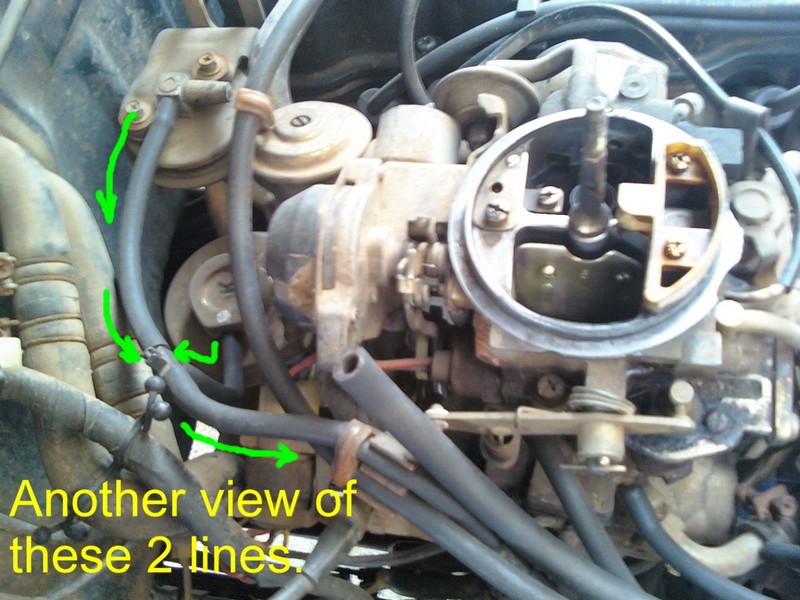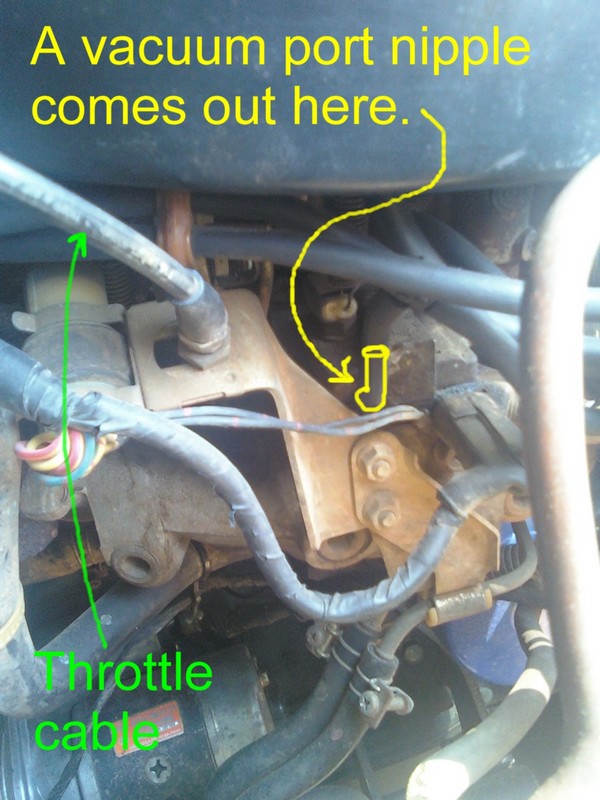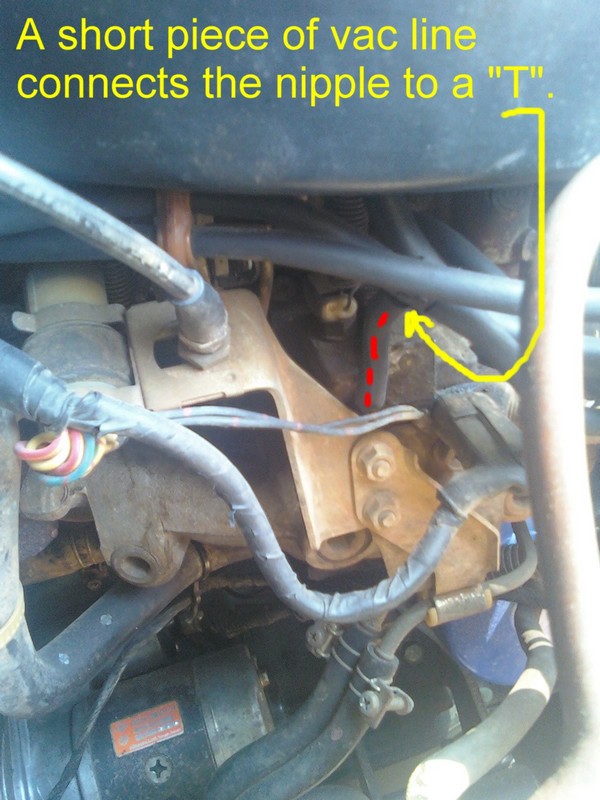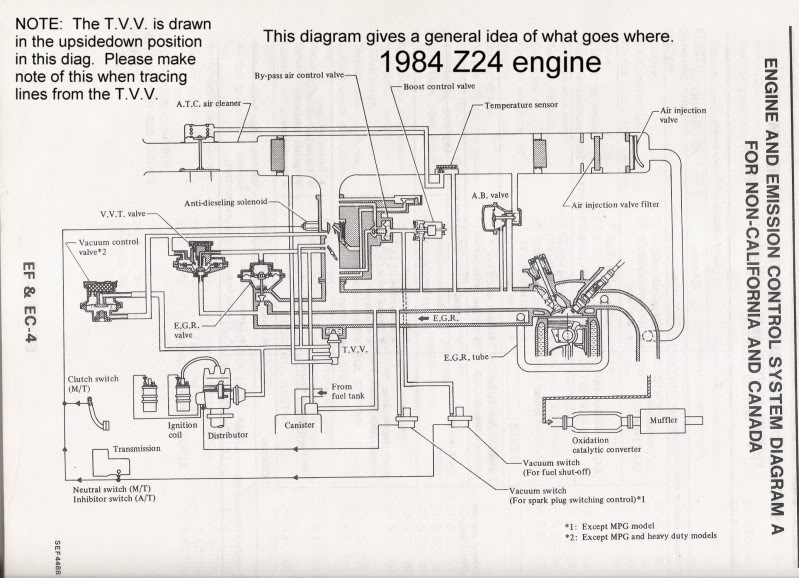 We hope this helped you with your truck… If you have questions or comments on this article, please click here: Nissan 720 with Z24 Engine Vacuum Line Routing and Repair.