Nissan 720 Pickup Truck Vacuum Line Hose Routing
by: Fastboatman
Many states require people to keep their factory carb and vacuum lines because of emission laws. Some of us have trucks that run pretty good with stock carburetors and vacuum lines. Other owners might have trouble getting their truck to run right with stock carbs and the first place to look for a problem is the vacuum lines. This post will give owners a place to reference to make sure that the vacuum lines are hooked up right (because the last owner messed them up). Either way, this thread is here to help you get them back to factory specifications (at least for an '85 or '86 gas truck).
I am going to do this article in installments. Future installments will be added to this first post using the edit feature so you can always refer to this same post for info.
First off, we'll look at all the vacuum lines that come off the air cleaner. I gave each vacuum line a letter and we'll follow each line to its final destination.
In another installment, we'll look at another set of lines section. It's too confusing to do it all at once.
Section 1 – Lines coming off the air cleaner
Vacuum Line C has a slightly larger inner AND outer diameter than lines A, B, F and G. Hoses D and E are much stiffer than the vacuum lines.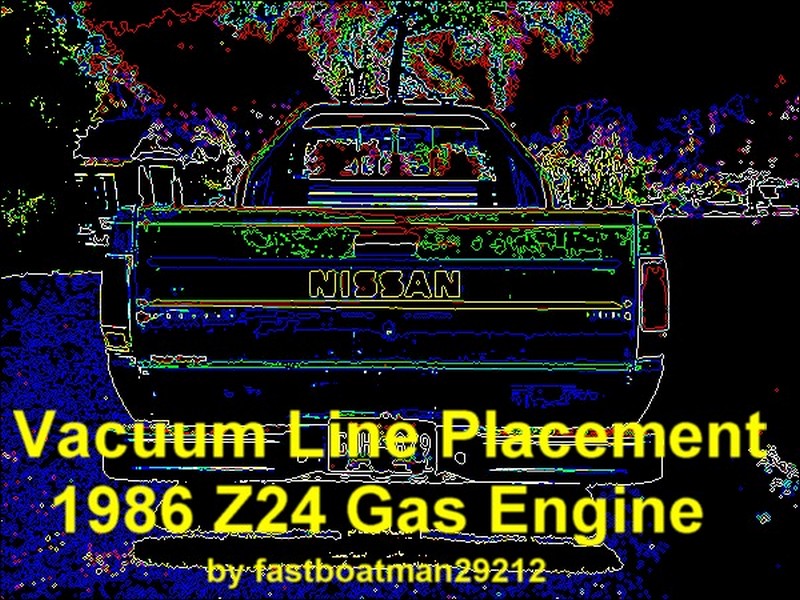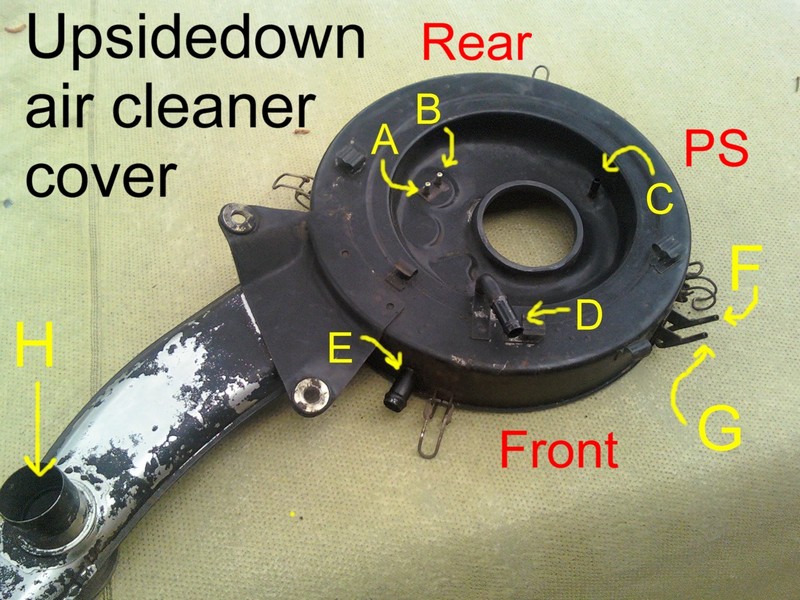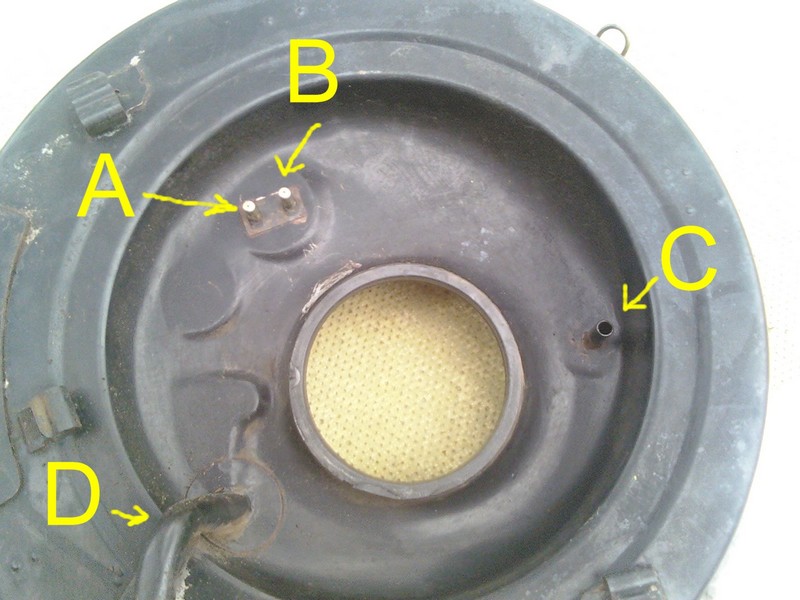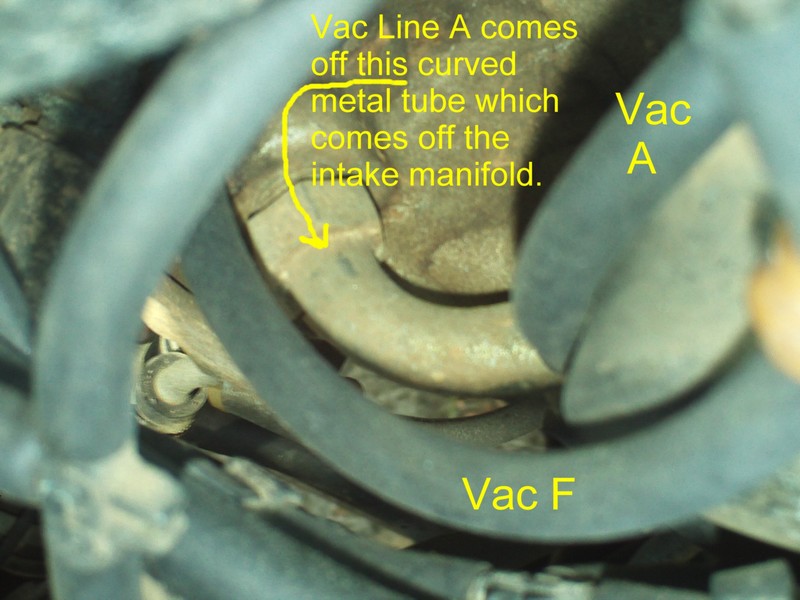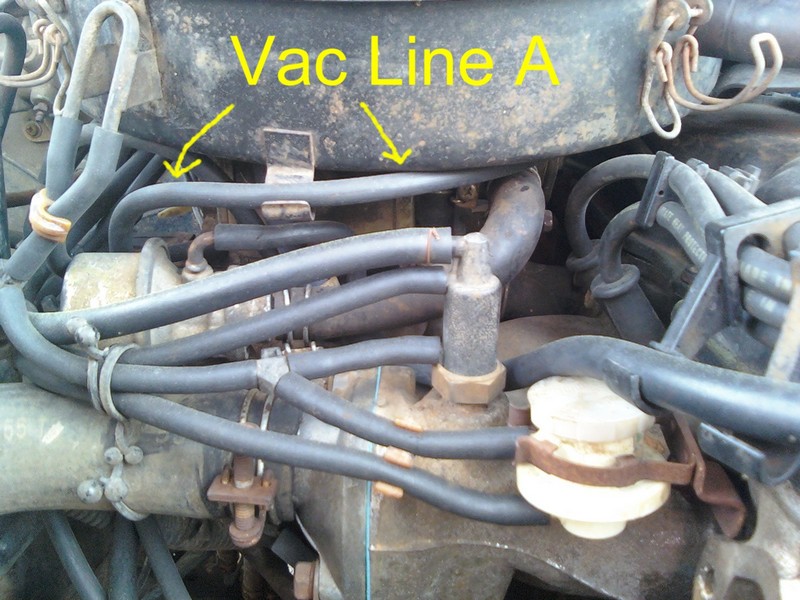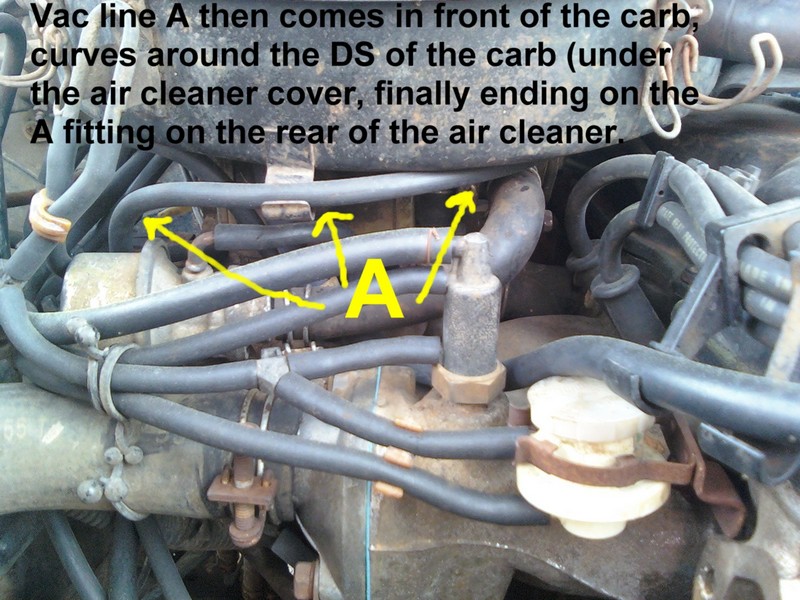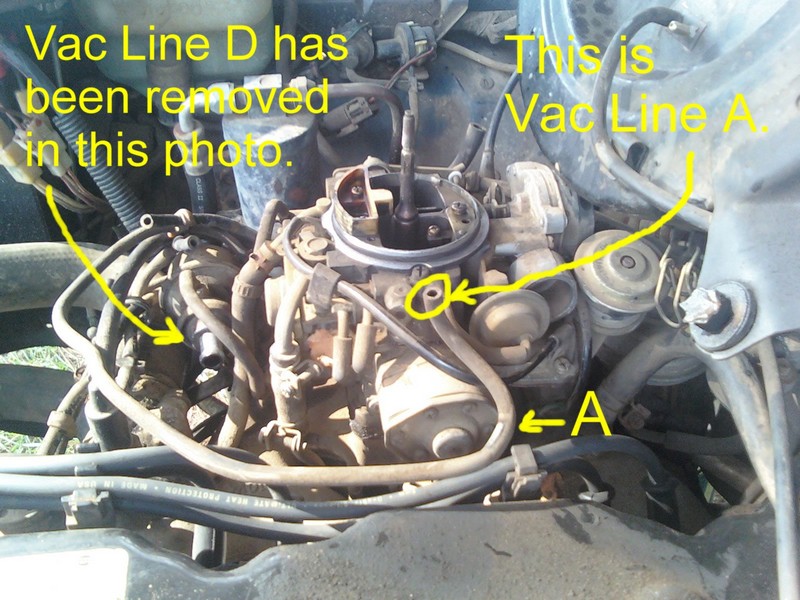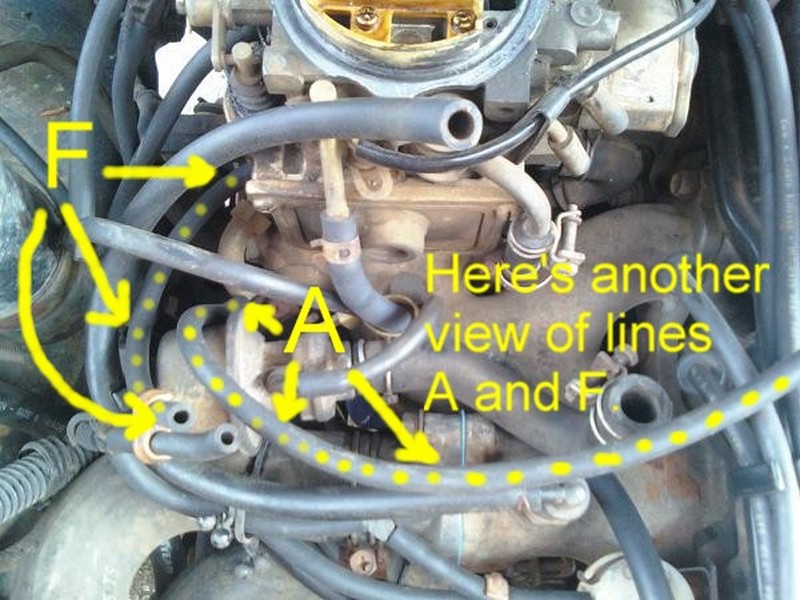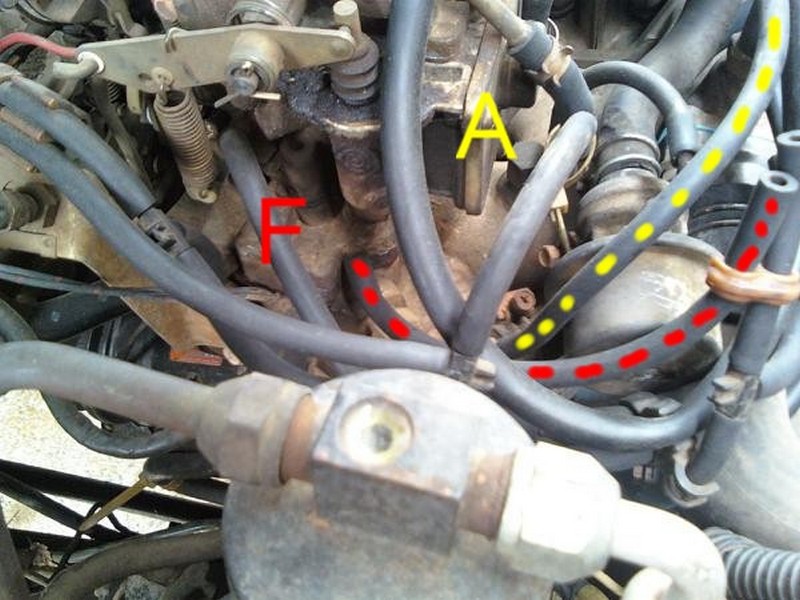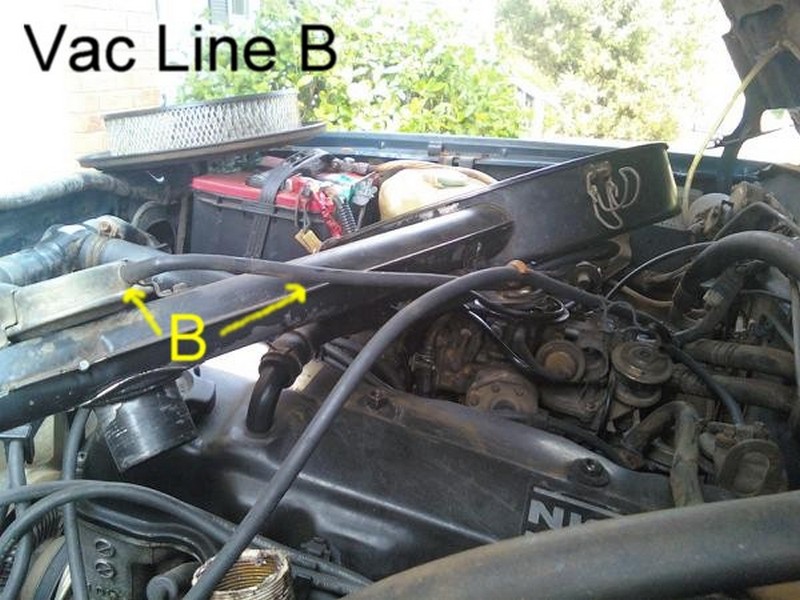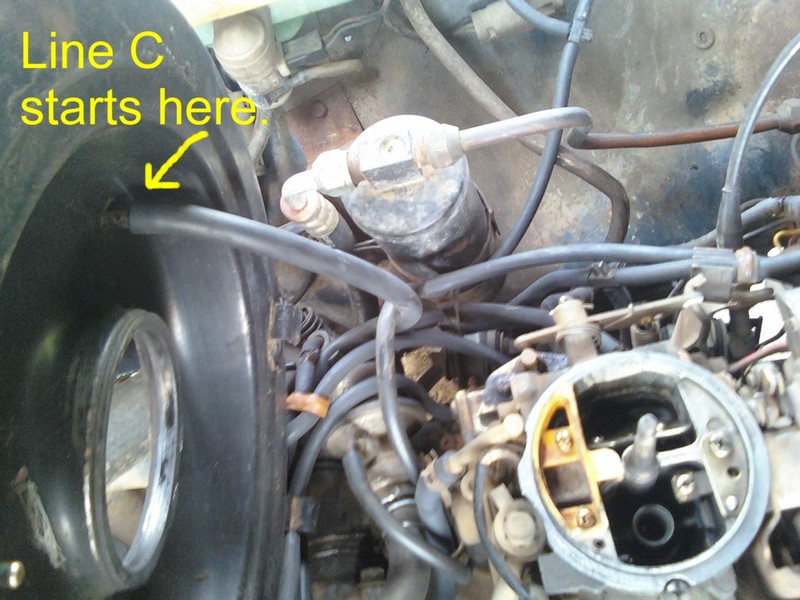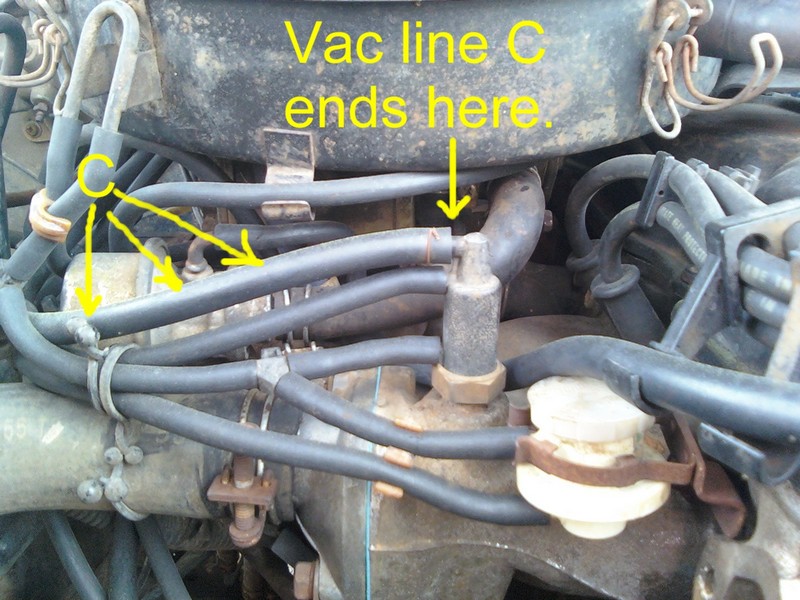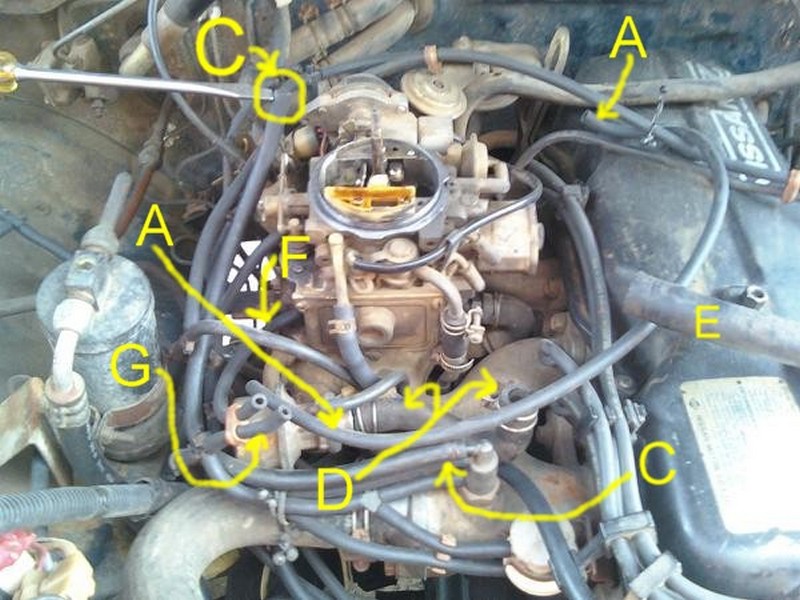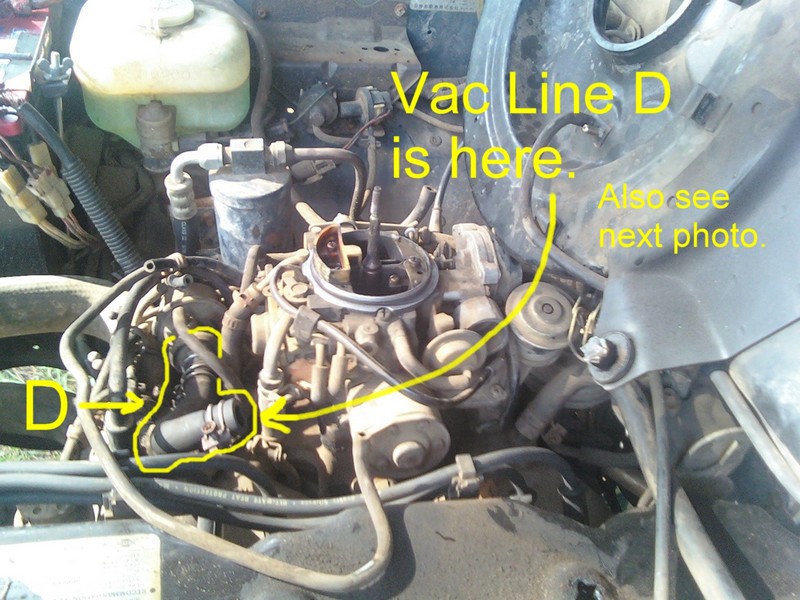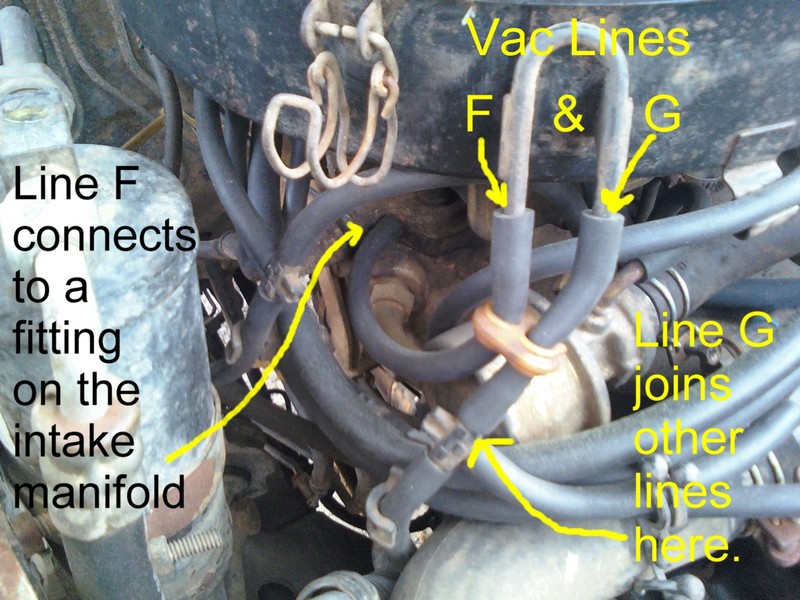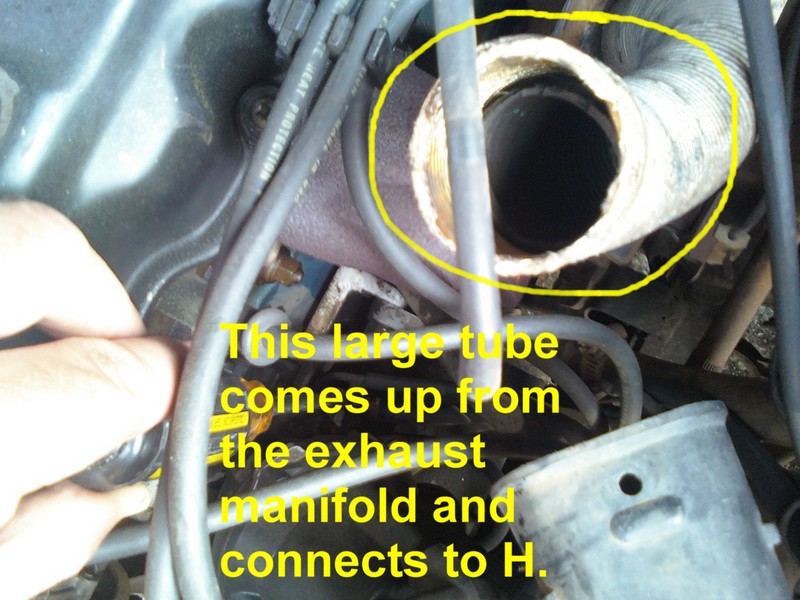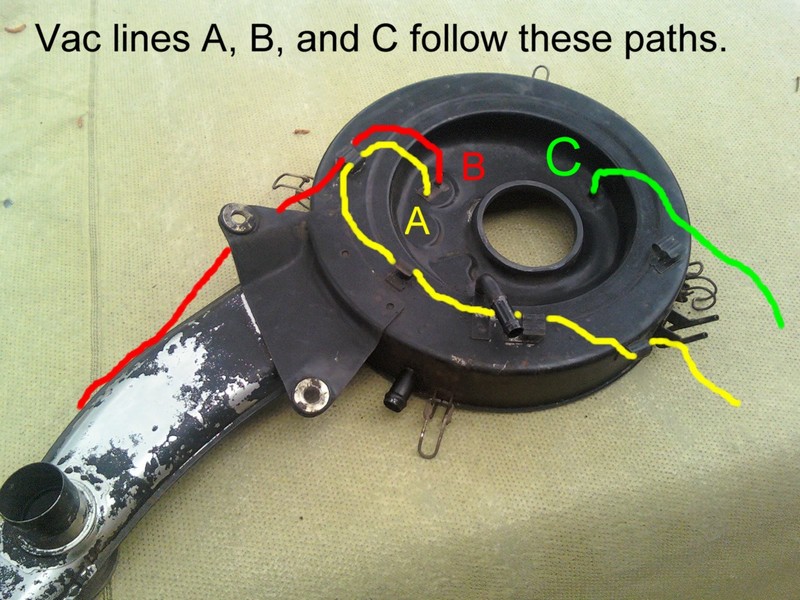 In Section 2, we're going to deal with the hard lines in front of the engine block.
Click here to go to Section 2!